Peach Cobbler Recipe – A Family Favorite
Peach cobbler is on my summertime favorites. Every summer growing up, my mom, grandma June, and I would pile into the car and drive a few miles up into Michigan to buy fresh peaches from our favorite orchard. I loved walking into the old barn where they displayed all the fruits and vegetables. It always smelled so delicious. Whenever I smell peaches I think of our trips up to that orchard. 
When we would return home with our glorious bounty of fruit, my mom would make peach cobbler. Oh, how I love that peach cobbler. I don't even need a plate to eat it– I would (and still do) just grab a fork and eat it straight out of the baking dish. Why dirty a perfectly good plate? Plus, it's my way of being more "green".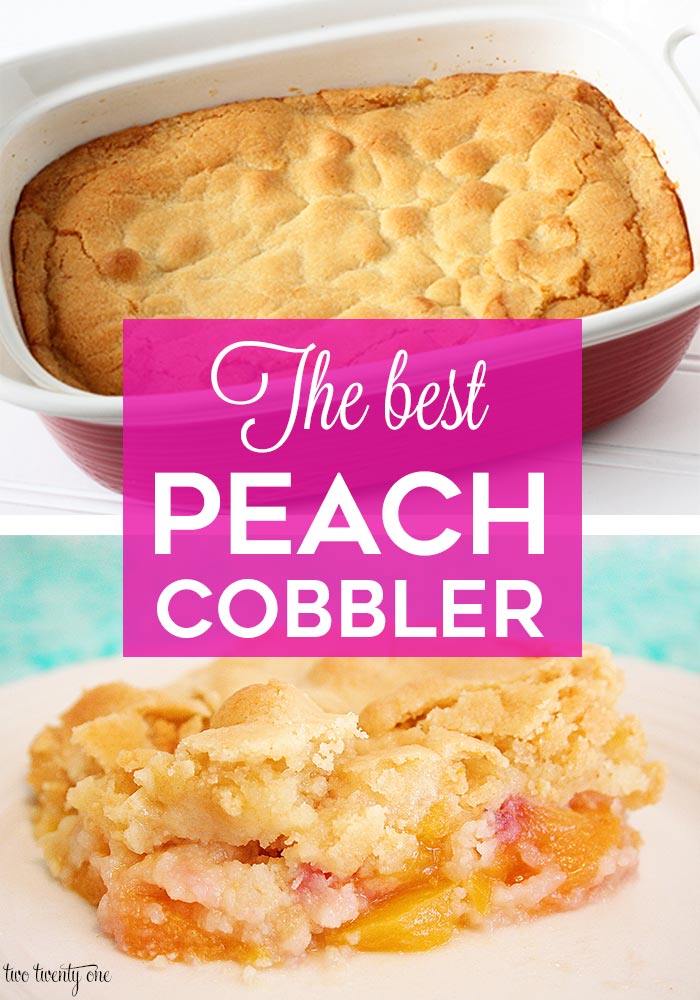 A couple weekends ago my mother-in-law brought us peaches from a farm stand, so naturally I had to make peach cobbler. And, naturally, I'm going to share the recipe with you. Sharing is caring, you know.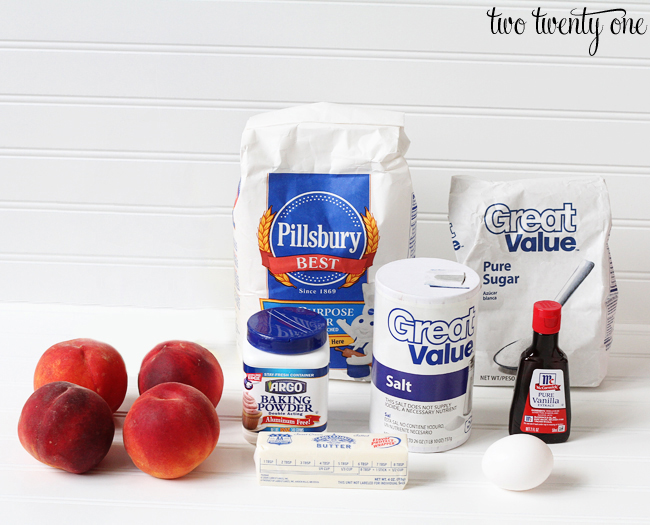 Preheat your oven to 350 degrees.
Peel and cut up the peaches. (Some people have told me they didn't peel the peaches and the recipe turned out fine, so peeling is up to you.)  Place the peaches in a greased, 2-2.5 quart baking dish.
Add 1/4 – 1/2 cup sugar, depending on the sweetness of the peaches. Stir and set aside.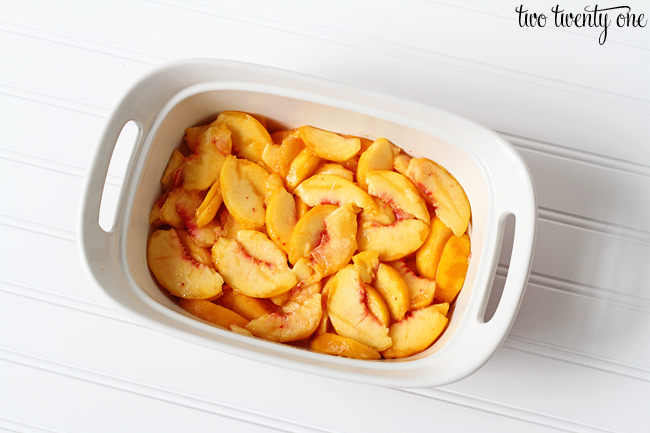 Cream 1/2 cup butter and 1 cup sugar. I love using my mixer with this special paddle to cream ingredients.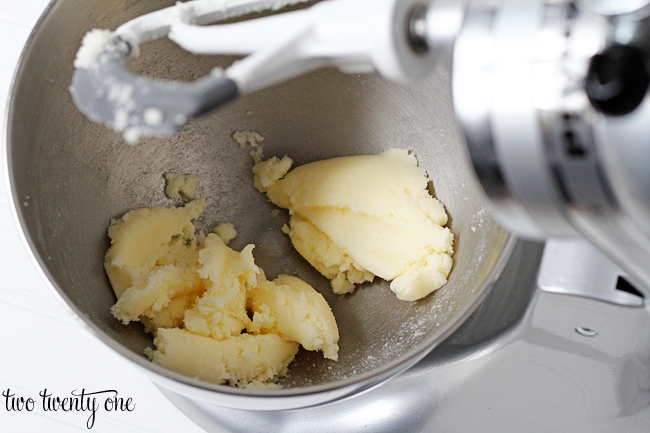 If you don't have self-rising flour on hand, you'll need to mix together 1 cup all purpose flour, 1 1/4 tsp. baking powder, and 1/8 tsp. salt in a separate bowl. (I've had these mixing bowls for years, and I love them.)

If you have self-rising flour, use one cup instead of having to make the all purpose flour-baking power-salt mixture.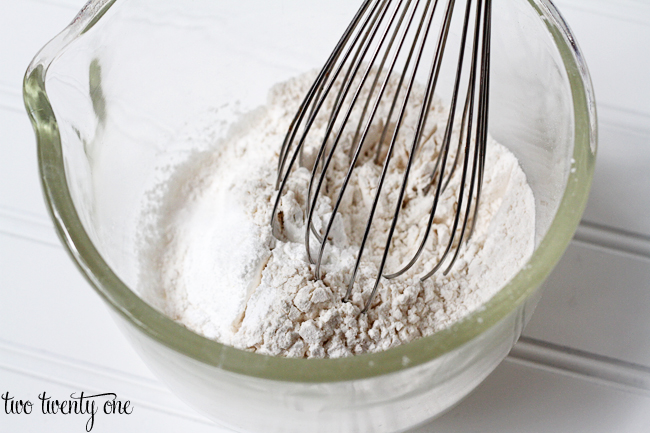 Add self-rising flour OR flour mixture.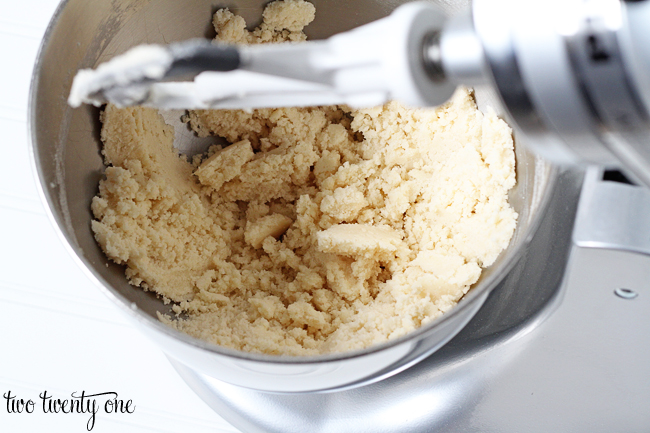 Add 1 egg and 1 tsp. vanilla extract. Blend well.
(Special scraping paddle found here.)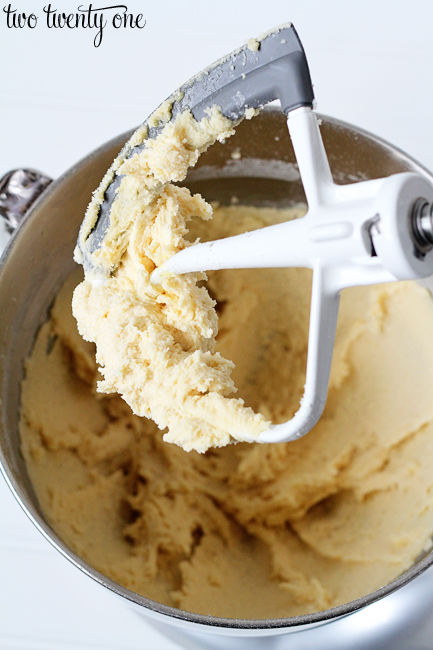 Put topping mixture on top of peaches. It doesn't have to be perfect because it will melt in the oven.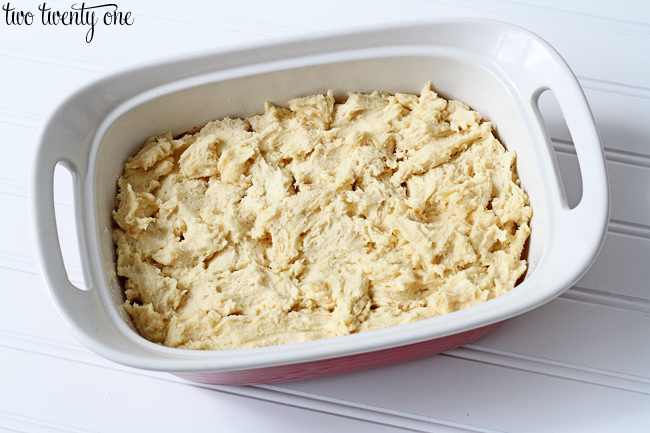 If your peach cobbler comes out too mushy or runny it means that your peaches may have been too ripe, producing extra juices which caused the topping to get mushy.
I've also found that the topping can turn out somewhat mushy if the topping ingredients are old.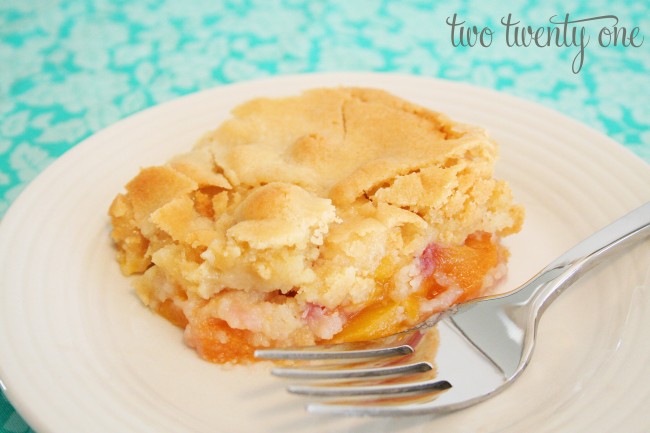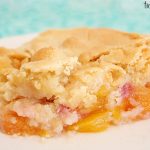 Peach Cobbler
This delicious peach cobbler recipe is a summertime favorite!
Ingredients
2

c.

fresh peaches

peeled and sliced

1/4 - 1/2

c.

sugar

depending on sweetness of peaches

1/2

c.

butter

softened

1

c.

self-rising flour OR mix together 1 c. all-purpose flour

1 1/4 teas. baking powder, 1/8 teas. salt

1

c.

sugar

1

egg

1

teas.

vanilla
Instructions
Preheat oven to 350°. Place peaches in greased 2 qt. baking dish. Sprinkle 1/4-1/2 c. sugar over peaches. Cream butter and 1 c. sugar together. Stir in flour. Add egg and vanilla. Mix well. Spoon mixture over peaches. Bake for 35-45 minutes or until light brown on top.
Like this recipe? Check out my other recipes!