Jump to recipe
This post is brought to you by Persil. As always, opinions are 100% my own.
We're getting pretty excited about the Super Bowl around here. Mostly because we're hoping Peyton takes home another ring. Because even though he no longer plays for the Colts, almost everyone in Indianapolis still loves him.
We're hosting some friends and their kiddos on Sunday, so I thought I'd whip up some football pita pizzas for the little ones. And probably the adults too.
I always have to test drive a recipe first so the other day I did a trial run and used Brad and Owen as my taste testers.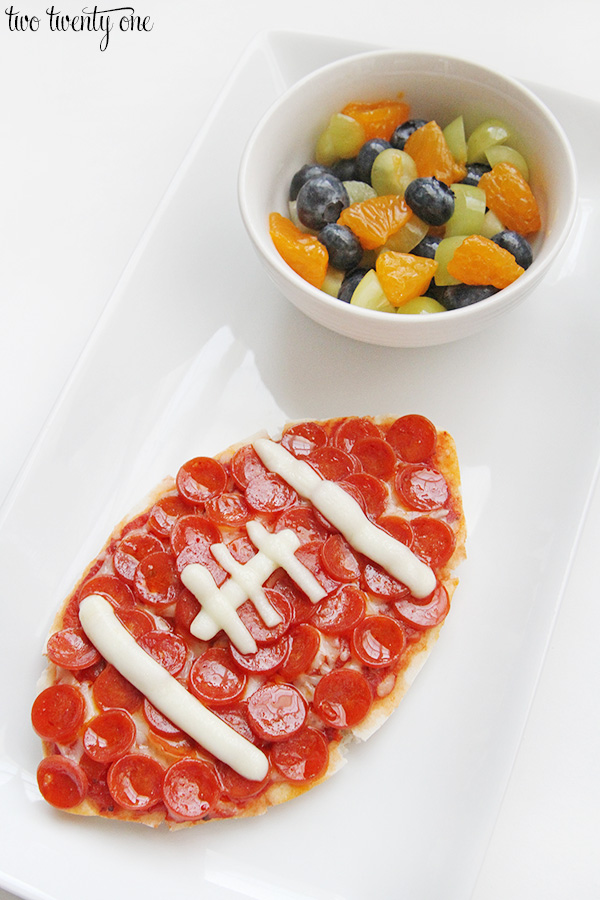 To make your football pita pizzas, you'll need the following:
pitas
mozzarella string cheese, cut into thinner strips of cheese
marinara sauce
shredded mozzarella cheese
toppings of your choice (diced peppers, pepperoni, mushrooms, olives, onions, etc.)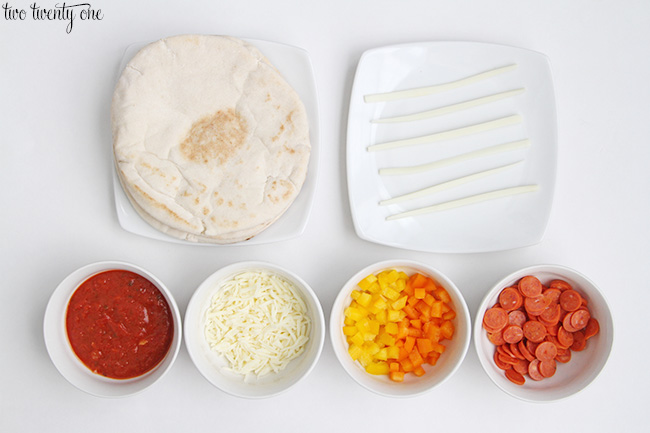 Begin by cutting your pitas into football shapes.
Confession: Don't judge me, but I'm not good at cutting out shapes without some sort of template. So I Googled 'football template', printed it on card stock, cut it out, and used it as a template.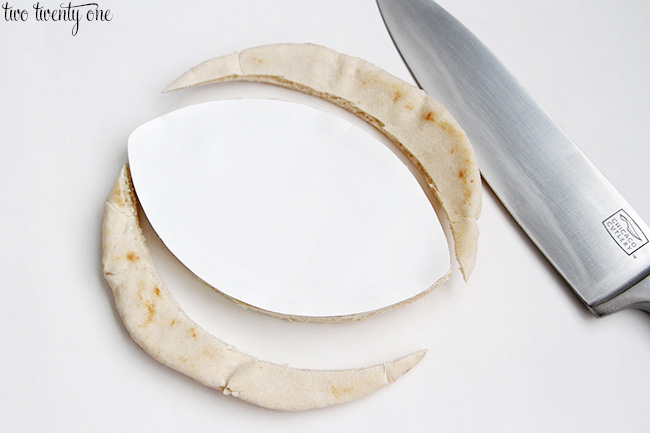 Pile on those toppings!
I even made a fancy GIF to demonstrate the process!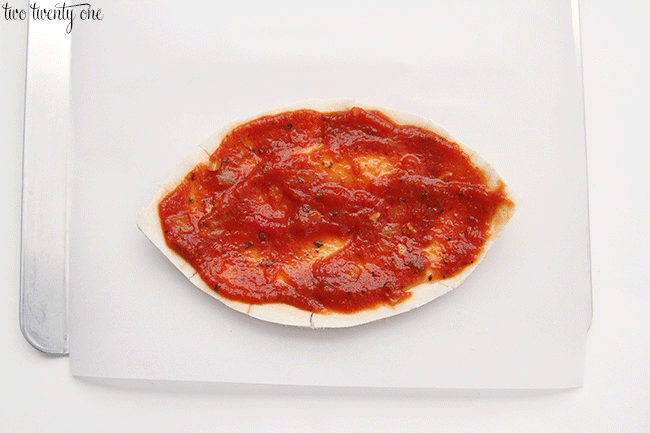 I made three different types of pizzas:
cheese and pepperoni | cheese, pepperoni, and peppers | cheese and peppers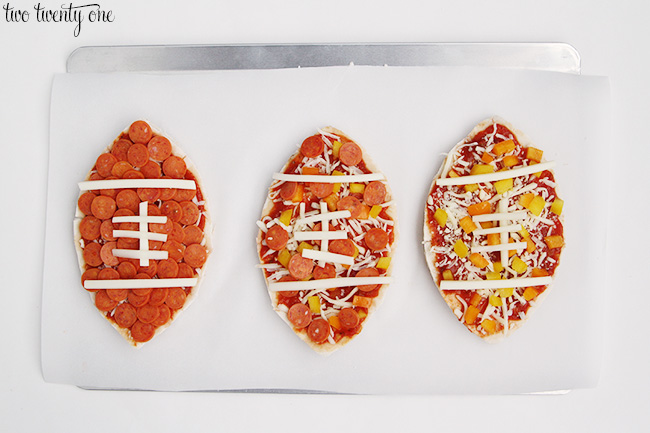 Pop your football pita pizzas in a 350° preheated oven and bake for 10-15 minutes.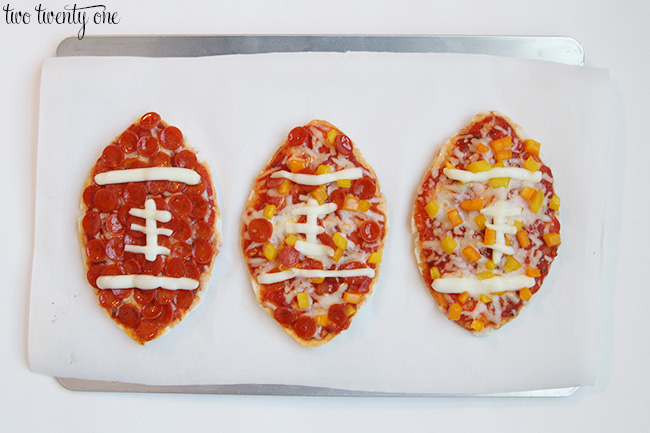 As always, Owen was super excited to try out one of his mother's culinary masterpieces.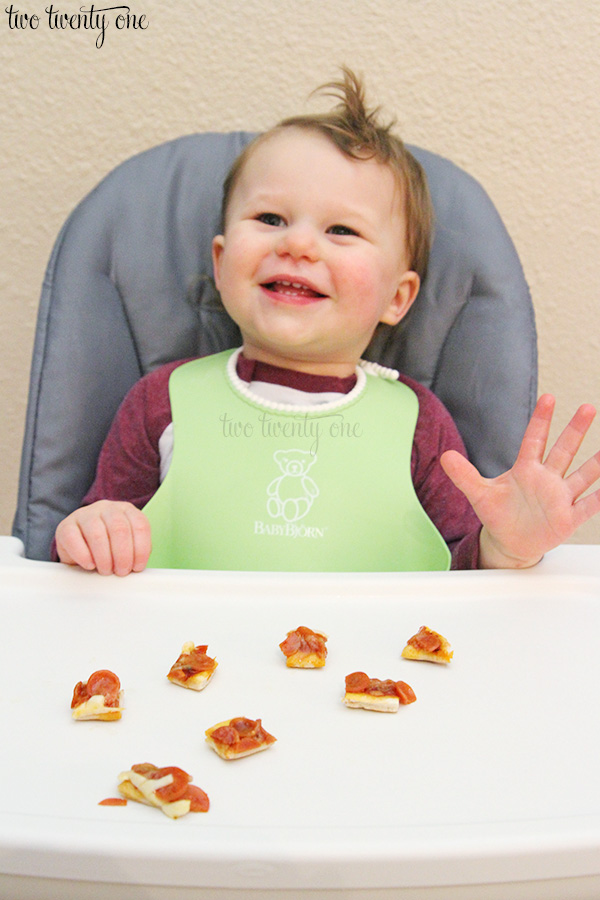 Although he couldn't quite communicate it, Owen preferred more marinara sauce on his pita pizza. It's really no surprise seeing that he's recently discovered ketchup. So I heated up a little more marinara sauce dribbled it on the uneaten pieces.
That did the trick and he scarfed down the rest of the pizza. Mom win!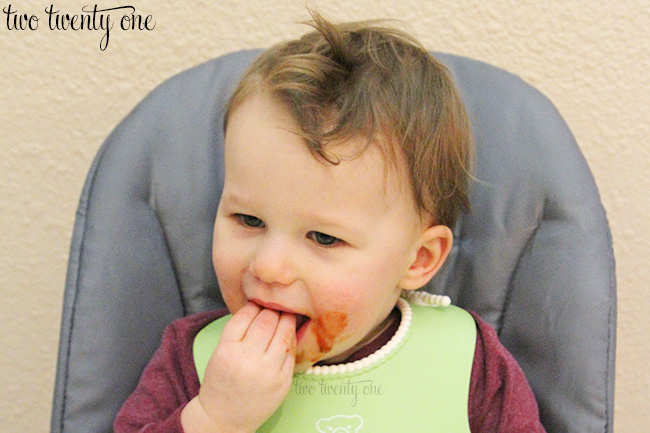 But in true toddler fashion, some marinara sauce evaded his bib and trickled down onto his shirt.
Enter: Persil® ProClean™ 2in1.
I didn't even know about Persil until some girls in my moms group started raving about it a couple months ago. It's definitely a game changer. In fact, Consumer Reports just came out with an article declaring Persil their top-rated detergent, outcleaning Tide.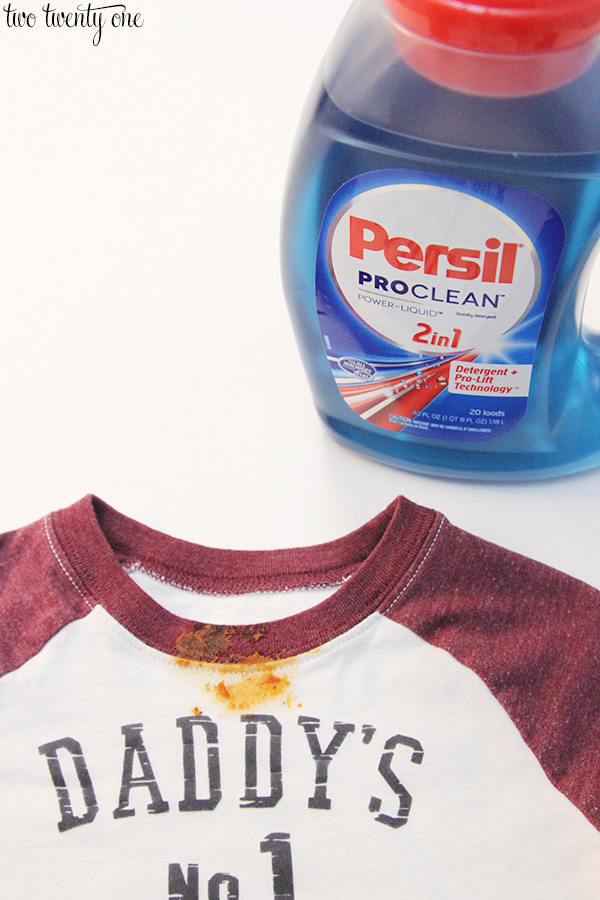 Since tomato-based stains can be stubborn, I rinsed the stain under water, put some detergent directly on it, and let it set for 5 minutes before tossing it into the wash.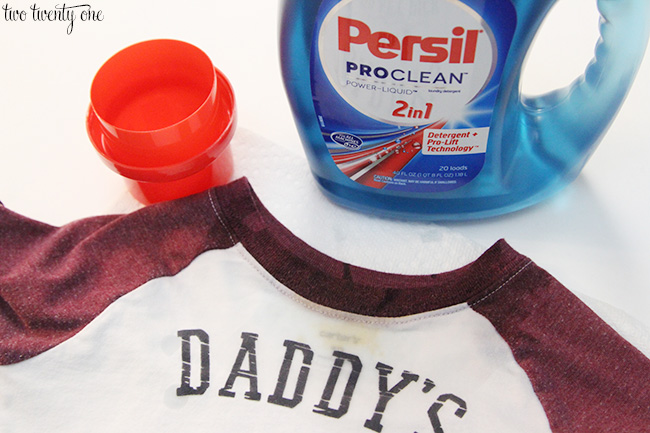 As you can see, the stain completely came out of the shirt. Another mom win!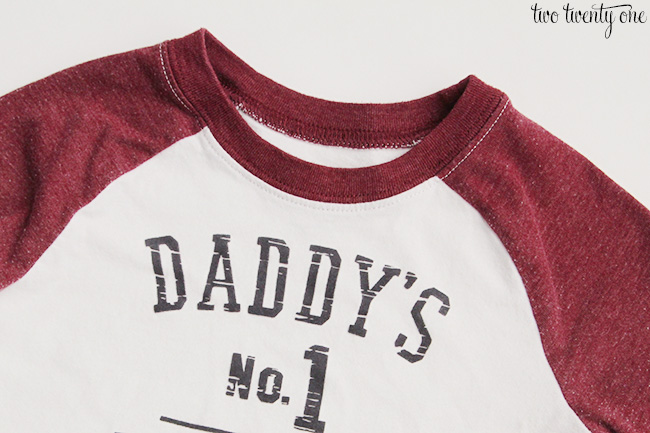 To learn more about Persil, visit their Facebook page. Where they share stain removal tips, fun games, and prizes.
Go Broncos!
Ingredients
6 pitas
3 mozzarella string cheese sticks
1 cup marinara sauce
1 cup shredded mozzarella cheese
2 oz. pepperoni
1/2 cup diced peppers
Instructions
Preheat oven to 350°
Cut pitas into football shapes
Cut string cheese sticks into smaller strings
Layer on marinara sauce, shredded mozzarella, peppers, and pepperoni
Cut string cheese strings accordingly to make laces and lines
Bake for 10-15 minutes

This post was brought to you by Persil. As always, opinions are 100% my own.