I was recently asked by my friends at Oriental Trading Co. if I could whip up a fun Valentine's Day project for their blog. I've always been intrigued by paper straw wreaths so I decided to give it a try with some hot pink striped straws.
I'm not gonna lie, for my first attempt, I think it turned out pretty well.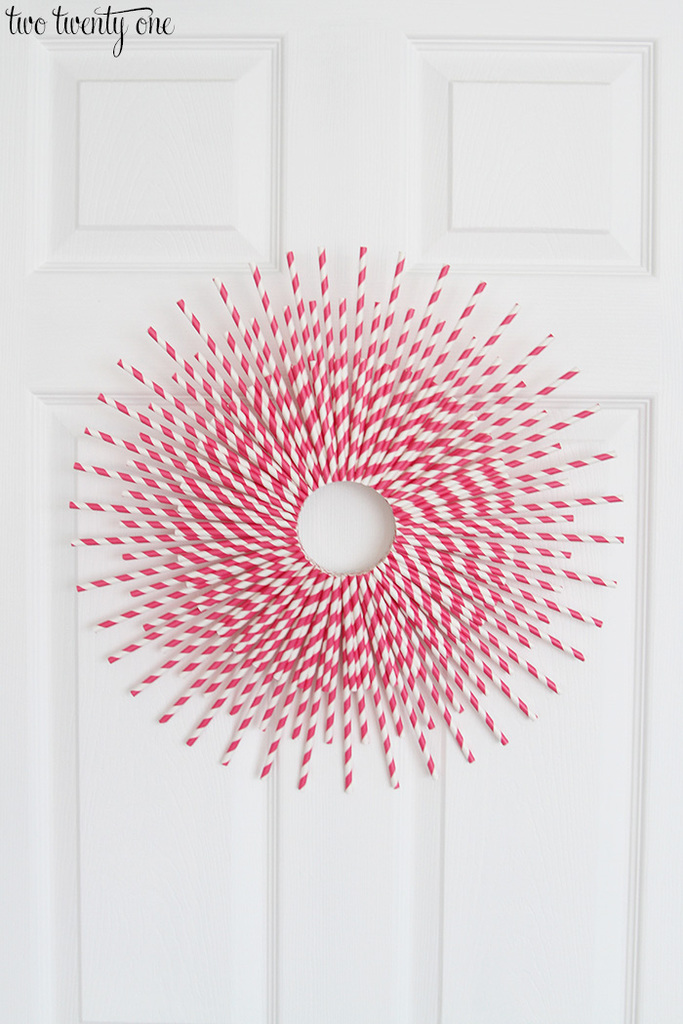 This is a great wreath if you feel like you don't have artistic talent because it's literally just gluing paper straws together.
Go HERE to see the full, step-by-step tutorial on how to make this paper straw wreath!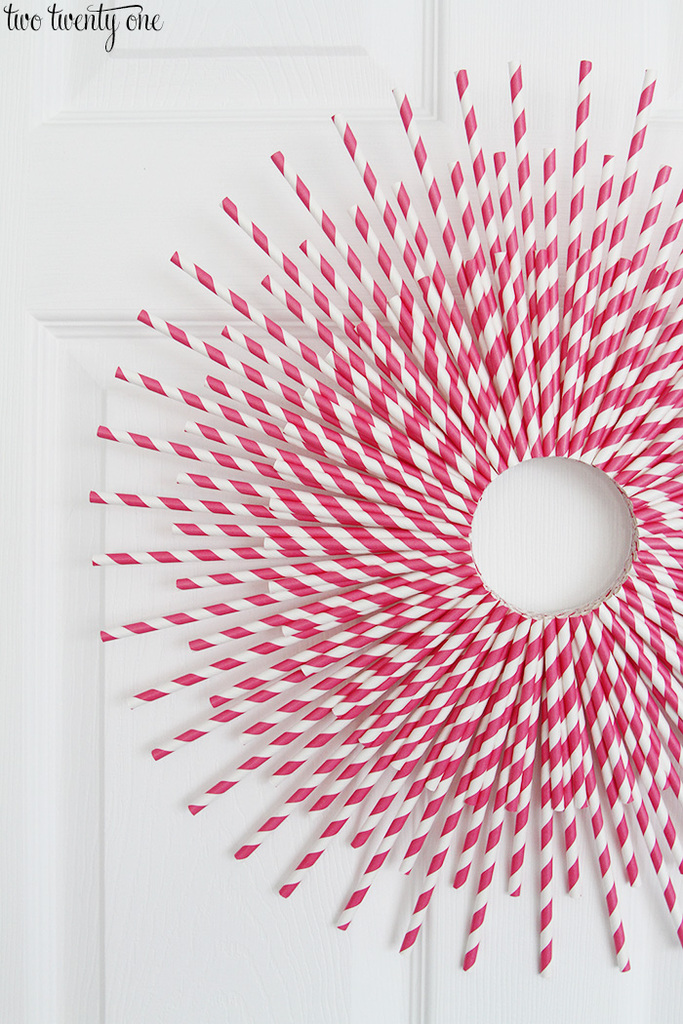 Be honest, how long did you look at the wreath before the patterns started to trip you out?