It never fails that whenever I go in to JoAnn Fabric to buy fabric for a project one of the nice ladies asks me, "Oh, whatcha makin'?" 95% of the time I say that I'm making a pillow. It's just easier to say that I'm making a pillow rather than going into detail about how I actually intend on using the fabric. So I'm probably known as "the chick who only knows how to sew pillows" at my local JoAnn Fabric. This project is a "pillow".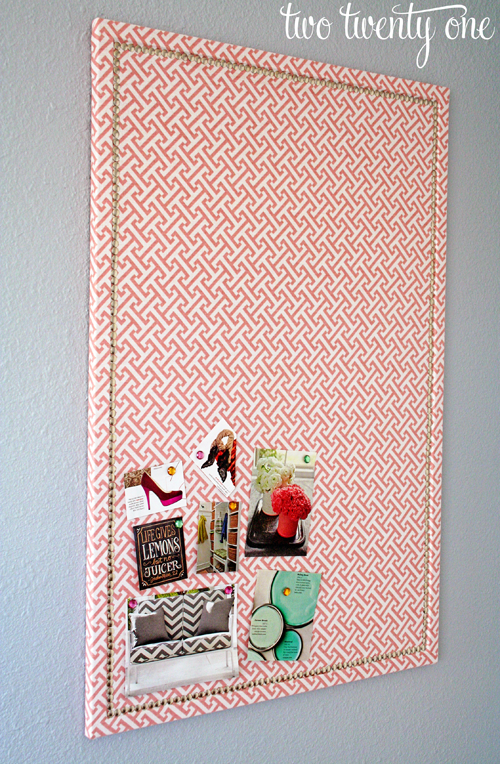 This is something that I had been wanting to do for a while but I had to wait until I took a trip back to my parents' house to get my old cork board. Who buys a
new cork board
when there's a perfectly good 12+ year old cork board in their parents' basement? Not I.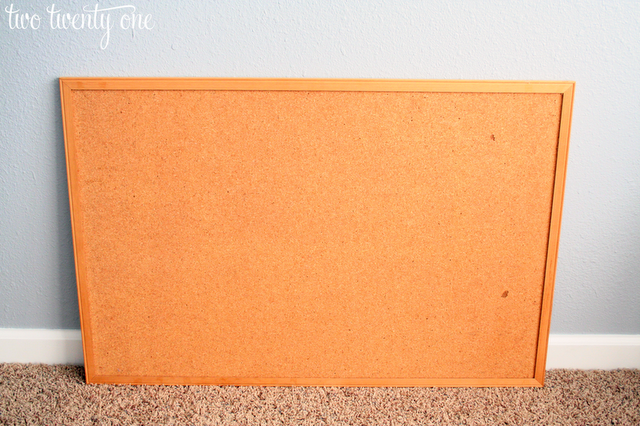 So I brought the cork board back to our house, bought some "pillow" fabric at JoAnn, some thumbtacks from Walmart, and got to work. I started by ironing the fabric because no one likes creases on their fabric-covered cork board.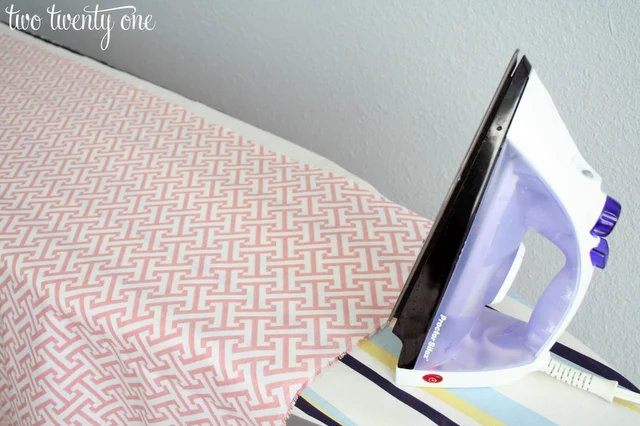 I sprayed the cork board with adhesive before laying the fabric on top. I smoothed out the fabric with my hands so there weren't any bubbles.
Notice that I left 4-5 inches of excess fabric around the edge of the cork board.
Then I started to push in the thumbtacks. (Push it real good.)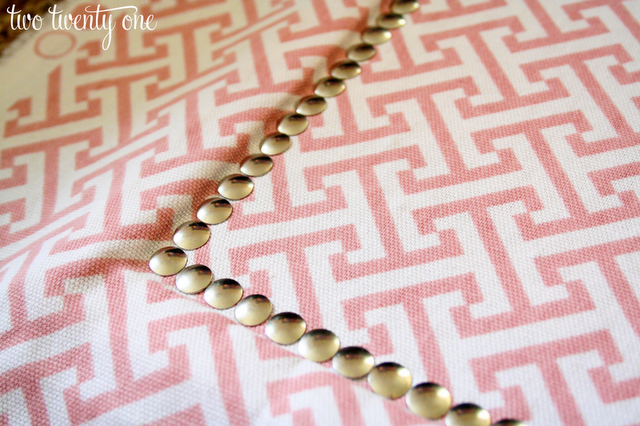 After all 200+ thumbtacks were in place

and my fingers felt like they were going to fall off even though I did this over the span of a couple days

, I hot glued the excess fabric onto the back of the cork board.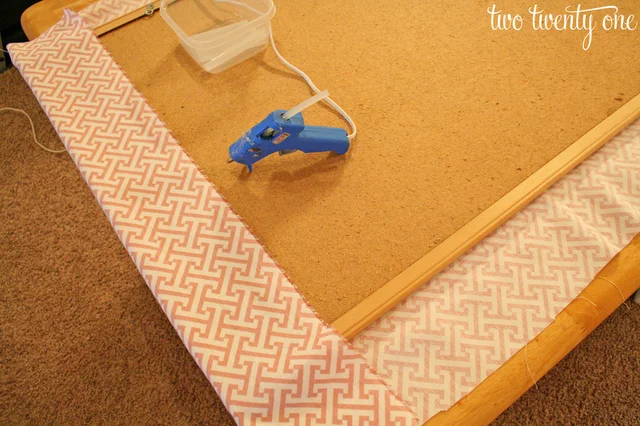 The original cork board hung horizontally but after deciding to put it on a small wall, I moved the little hangy things so it could hang vertically.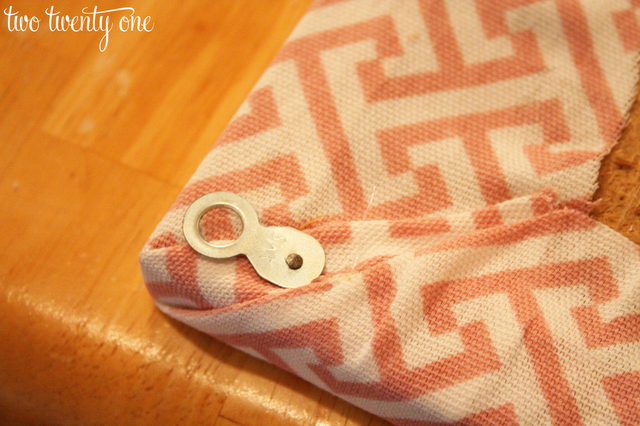 That's it! This project cost me around $12 because I used a 40% off coupon for the fabric. 

Note:  If you plan on taking on the self-torturous task of pushing 200+ thumbtacks into a cork board I suggest spreading it out over a few days. Your fingers will thank you.
Could you see my sparkly thumbtacks in the first photo? No? Here's a close-up.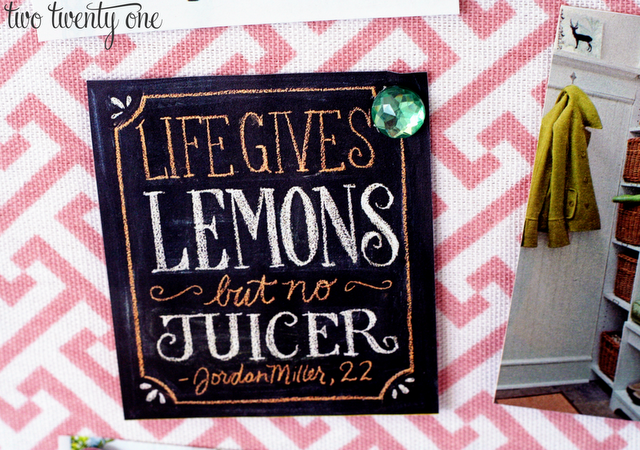 Regular thumbtacks are boring so I glued rhinestones onto a bunch of thumbtacks.
Now they are fancy schmancy thumbtacks.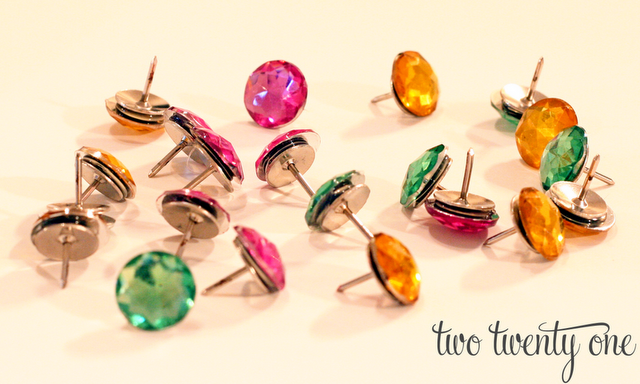 What do you think of my faux nail head trimmed cork board?
Can you tell that they are actually thumbtacks?
Do you ever fib to the ladies at JoAnn Fabric to save yourself from a 5 minute long explanation/Q&A session?