Random Questions Answered
It's my 1 year blogiversary tomorrow!
On Friday I told you guys that you could ask me any questions you may have, blog or non-blog related, so today I'm answering them.
What's your day job? 
I'm an infant and toddler (ages 0-3) developmental therapist and education specialist. I work with kiddos with a variety of developmental delays (cognitive, communication, and social) and their parents/family in their natural environment (home or daycare). To be more specific, I work on things like speech, imitation, turn-taking, sensory integration, attention to task, following directions, problem solving, play skills, and more! I also work with parents to develop behavior programs for their children with behavior issues or disorders.
All-time favorite recipe? 
5 favorite books? 
I'm a horrible person, and I don't read many books. I will tell you my favorite children's picture books though! Piggy Pie!; Click Clack Moo; Brown Bear, Brown Bear What Do You See?; Your Favorite Seuss; Dog
5 favorite TV shows?
Justified, Southland, Ellen, Modern Family, The Real Housewives of Atlanta
#1 ultimate awkward/embarrassing moment of your life? 
I was 19, and I had to go to my dentist to get a cavity filled. I'm in the chair all gassed up (I was one of those weirdos that preferred gas and no shots), and he starts drilling. It was terribly painful, so I gave in and asked for a shot. He drilled for what seems like hours, and I started sweating. When he was done I realized that the fabric of my skirt and the plastic/vinyl of the chair weren't the best match because I have a HUGE sweaty wet spot on the back of my skirt. So I had to walk out of my dentist's office looking like I peed myself. Awesome. I was just happy I never had to go back there because this was to be my last visit since he was a pediatric dentist. WRONG. I got an inflamed nerve from all the drilling and had to go back… two more times.
5 best purchases/favorite items you own? 
 laptop, SUV (made the last payment on Friday, holla!), engagement/wedding ring, Jack (best $84 spent), 
our house
Best gift you've ever received? 
I'm gonna be a sap here and say my college education– a gift from my parents.
5 items on your wishlist right now? 
battery for my laptop, DSLR camera, camera bag, new couches for our living room, purse
Favorite guilty pleasures?
Real Housewives of Atlanta, cookie dough, Jersey Shore, Twilight Series books (not the movies– I'm not a Kristen Stewart fan)
Something you've always wished you were brave enough to try? 
Hmm, run a half marathon? Hah, notice that I wrote "half".
Favorite vacation? 
This is hard to choose. I lived in Ireland for 10 weeks my senior year of college and traveled to Venice and Florence for 5 days. That was pretty amazing. The Alaskan cruise Brad and I went on with his extended family in 2006 is a tie with Italy. If you haven't been to Alaska you. must. go.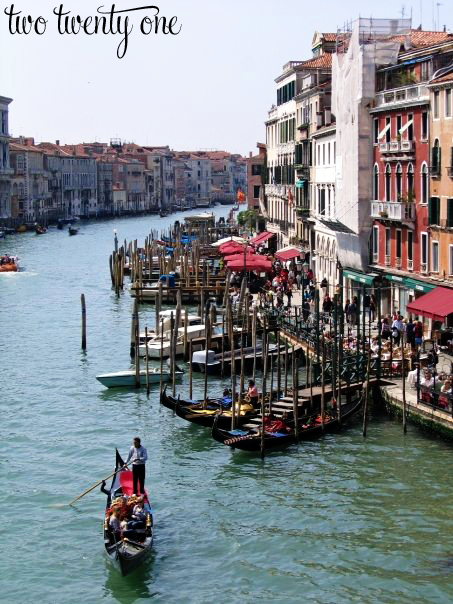 Favorite photo? 
Oh dear. I'm a photo freak. I can't choose just one.
Favorite photo of YOURSELF? 
Currently, the fave photo of myself is this one.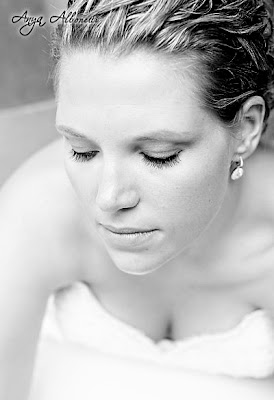 Top 5 tips for bloggers? 
be yourself, comment on others' blogs, good photography is a plus, social media is your friend, good blog design is a plus
If you could have one do-over in your life, what would it be?
Hmm, I think I'd change my college major. I put a ton of pressure on myself to declare a major so I could stick to my "life plan" and graduate in 4 years.
Pet Peeves (blogging-related or not)
Well, I already voiced my top 3 blogging pet peeves. My other pet peeves are ridiculously slow drivers, bad drivers, smoking, obvious spelling/grammar mistakes, loud chewers, having my face touched, when clients call or text me at 1AM (or 6AM), enablers, people who put their shoes on furniture.
Do you want spawn some day? 
Is Jack going to get a brother/sister? 
Of the human variety? Yes. Some day.
Don't you hate when people ask baby questions?
Yes. Very much. So I try to make it awkward for the other person by saying words like "uterus" and "procreating".