While in college, often when I'd tell someone I grew up in a small town they would act surprised. I guess I gave off a city slicker or suburbanite vibe or something. But it's true– I grew up in a small town surrounded by farmland in northern Indiana. Population 1,861. One stoplight.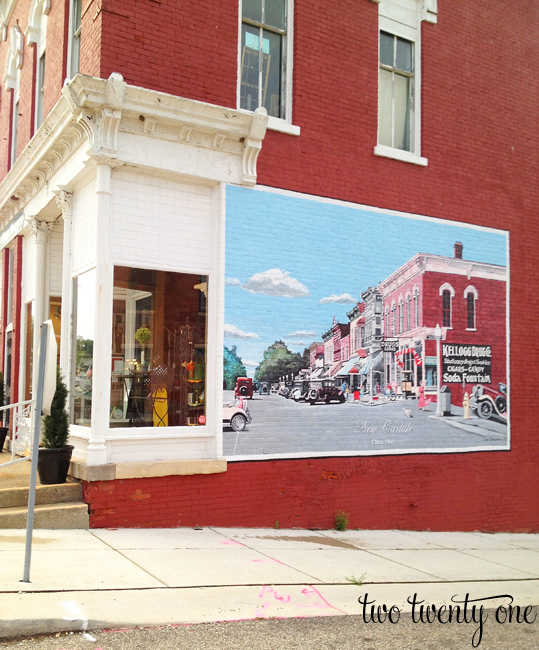 Sometimes I miss living in my small hometown. One of the obvious reasons being that my mom and step-dad still live there. But small town living definitely has its pros and cons. Some cons: it's at least a 20 minute drive to the nearest mall/Target/movie theater/etc., everybody knows your business, spouts of boredom can be experienced. Some pros: most people know you and your family, people are friendly, it's quiet, not much crime.
The everybody knowing your business thing is tricky. It can be annoying because there are some things you just don't want everyone and their brother to know. But it can also be a good thing, especially when you're going through certain hardships, like the death of a family member. I couldn't tell you how many casseroles, pies, coffee cakes, etc. were dropped off at our house after my maternal grandmother, Grandma June, suddenly passed away when I was in high school.
This gazebo is located in the main park in town, less than 300 feet from the house I grew up in until I was 11. My mom and step-dad were married under the gazebo. I actually broke my leg riding my bike in the park on the last day of first grade. Grandma June was babysitting my brother and I at the time, and she told me not to go because it had rain so the path in the park would be slick. I obviously didn't heed her warning. Ah, memories.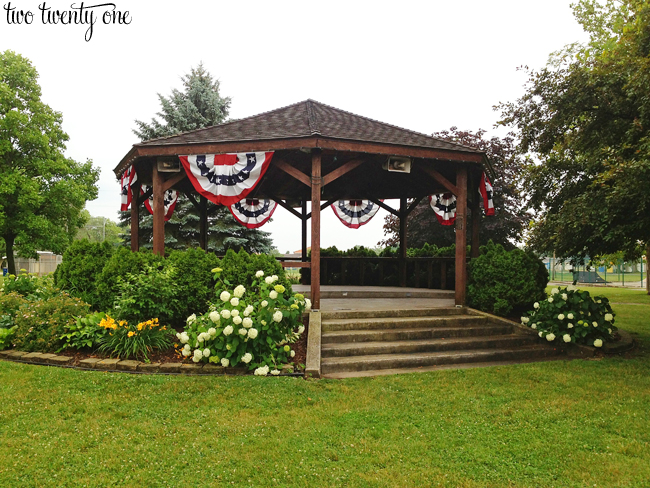 Another thing I love about my hometown is all the beautiful, historic homes.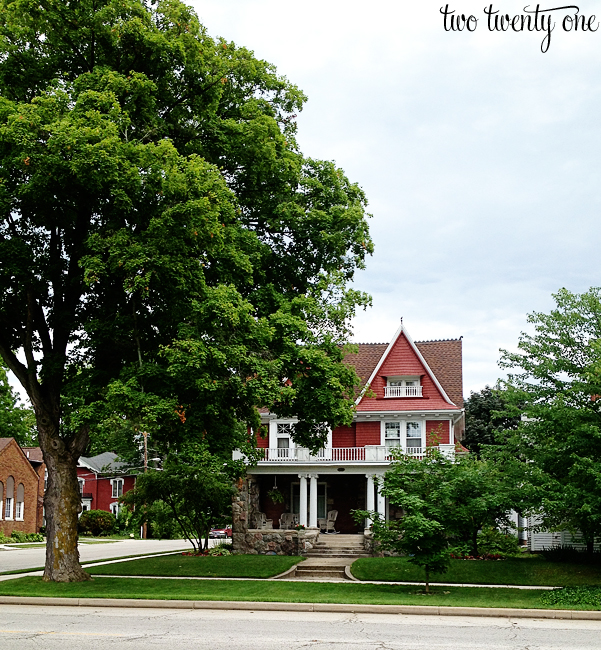 If all the houses in town were ugly I'd probably have an easier time missing living there. Just kidding. Kind of.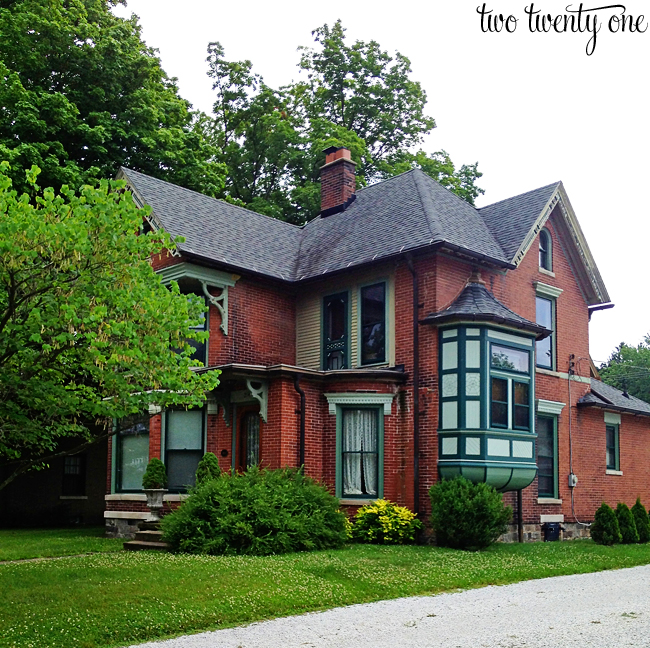 This 1875 beauty below is for sale in case any of you are interested.
Want some small town-ness thrown at you? Seven or eight years ago, the current owner of the house purchased a set of crystal candlesticks at my grandparents' estate sale. I had picked out a different set of crystal candlesticks to keep for myself, but when I was putting them in my parents' truck one fell out and broke. Yeah. I cried. Well, when the owners put the house up for sale, my mom went over, told the owner the story of how I'm a giant klutz, and asked if she could buy back the candlesticks. The lady told my mom she could just have them.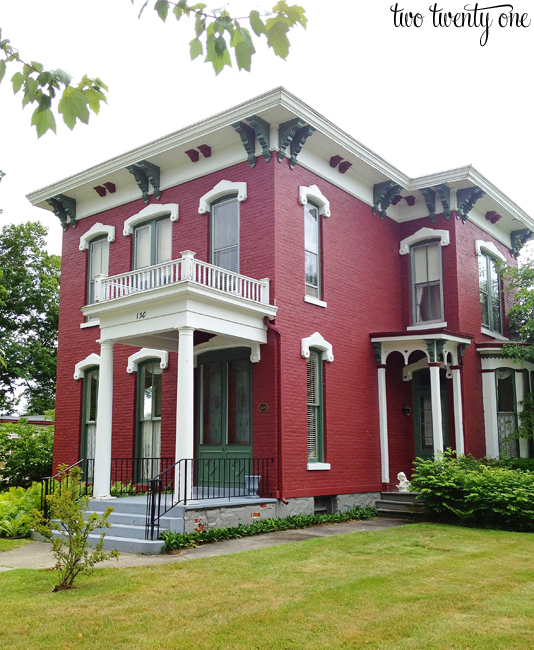 I hope you enjoyed this little post about small town living and some of my random stories. If you want, you can read about my hometown bridal shower here and my baby shower here.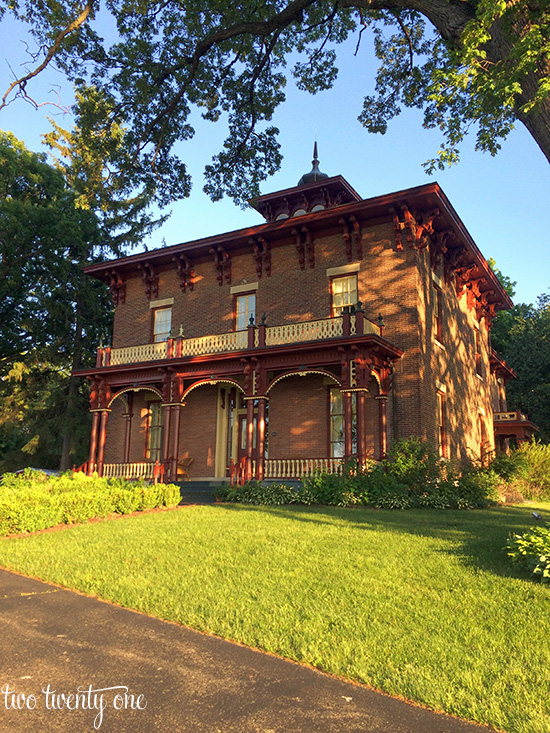 Did you grow up in a small town or live in a small town now?
Any additional pros and cons you'd like to share?