I've Been Keeping a Secret
It's true.
I've been sitting on a big secret for the past 6 months.
I'm sure you've caught on to the fact that my blog posting has been sporadic. To be honest, I was waiting for someone to ask if I was pregnant. But you guys are polite and no one said anything, so forgive me for assuming.
 While I wasn't/I'm not pregnant (that I know of), I've spent the last 6 months gestating something else.
A house.
I birthed We built a house!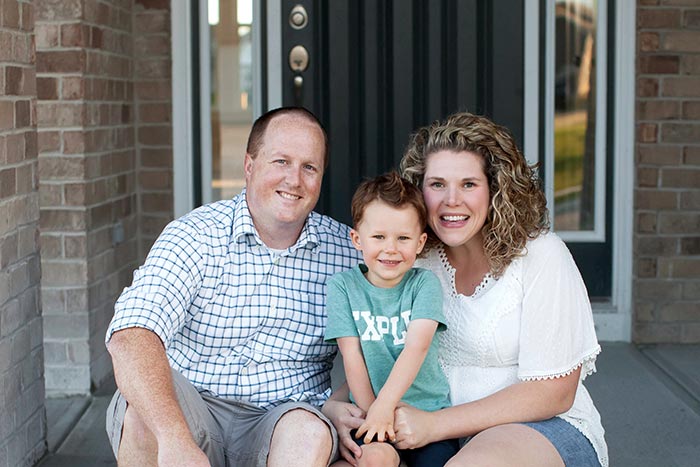 OMG I feel so much better getting that off my chest.
Allow me to start from the beginning.
Brad and I have been looking at real estate listings for 2-3 years. We were never very serious, but we wanted to be knowledgable about real estate in our area and get a feel for floor plans. One of my favorite past times was lying in bed at night and scrolling through listings. If we found something we liked, we'd often email or text the link to the other spouse.
So I wasn't very surprised when I received an email from Brad with the subject "I could live here" and a link to a listing of a spec house on the afternoon of Wednesday, January 4th.
It was a beautiful house, but I didn't think the floor plan was right for us. So I decided to look into the neighborhood and see if they had any lots left and floor plans that would work for us. I emailed Brad back with a screenshot of all the available lots. And I found two floor plans that I liked.
We were homebuilding rookies, so I decided to shoot my realtor friend, Angela, a text and inquire about the process. She suggested we meet with a rep for the builder at the model home. We scheduled an appointment for that upcoming Saturday. In the meantime, I visited my favorite potential lots twice to get a feel for the area.
 On Saturday, we spent two hours at the model home looking at floor plans, touring the model home, picking a floor plan, choosing options, examining lots to see if our floor plan would fit, getting prices, etc.
Brad and I instantly fell in love with the floor plan we chose. It's perfect for us. And of the five lots we were eyeing, one could fit the house we wanted.
The builder rep wanted us to make a decision by the following Monday, January 9th because he was going out of town, and we were leaving for New Orleans on Thursday. But I was still hesitant because things seemed to be moving so fast. We weren't even contemplating selling our house until the summer or fall days before, let alone building a freaking house!
I'm a cautiously optimistic person and typically the holdout on big decisions in our marriage, but I'm also really big into signs. And it just so happened that the lot number contained a two-digit number in one of our phone numbers. The number also came up again when I was crunching numbers on the house. I know it sounds silly, but those little signs, long conversations with Brad, and the feeling of this being 'right' made me more comfortable with our decision to pull the trigger.
So we signed the sales agreement on January 9th and the officially official paperwork later that month.
Perhaps you're thinking, "WTH, Chelsea! Why didn't you say anything sooner?!"
Trust me, there were plenty of times I wanted to spill the beans and ask for your opinions on certain design choices or ask how you handled something while building a house.
There's a bunch of reasons why I (we) decided to keep this off of the blog and social media. Like I said, I'm cautiously optimistic, and I know deals fall through all the time. And us buying the new house was dependent on us selling our current house. No pressure. No pressure at all.
I also wanted to be able to go through the entire home building process, be reflective once it was over, and then share what we learned and experienced.
And while I know it's normal to feel curious, I didn't want people attempting to locate exactly where we lived and find our house listing. I've had blog friends tell me some crazy stories after sharing that their house was on the market with their readers. And while I love you guys, I don't want anyone showing up on my doorstep. It's creepy, and I appreciate boundaries. There. I said it.
We also had an easy-to-access house (while not technically ours yet) sitting empty for a couple months.
But worry not– I took approximately 5,000 pictures throughout the building process, and I already have a handful of home building posts in the works. Because we learned A LOT along the way. I figure I'll share those posts as we get settled into the new house.
Thanks so much for all your well wishes on our big news! We're really excited about our next adventure!
P.S. I'll share some sneak peeks of the new house on my InstaStories (twotwentyone) over the weekend!