Peonies And A Toddler Haircut
I wrote on Instagram last week how I was a 4-H kid for 13 years. But I didn't show livestock, like what most people think of when they hear '4-H'. I did all of the projects– cake decorating, flower arranging, photography, tin punch, foods, etc. I've always said that 4-H helped develop my creativity and my love for making things, photography, and baking.
Of those 13 years I was in 4-H, I took 9 years of photography. That means I've been taking photos of things for around 20 years which makes me feel really freaking old. Anyway, when I was probably 12, I submitted a photo of a rose. The judge said the photo was good, but it would've been better if I had sprinkled some water on the flower. So now whenever I take a photo of a flower with rain on it, I think of that comment.
I'd like to think that this judge would go bananas over these photos, and my 11 year old self would walk home with the Grand Champion ribbon.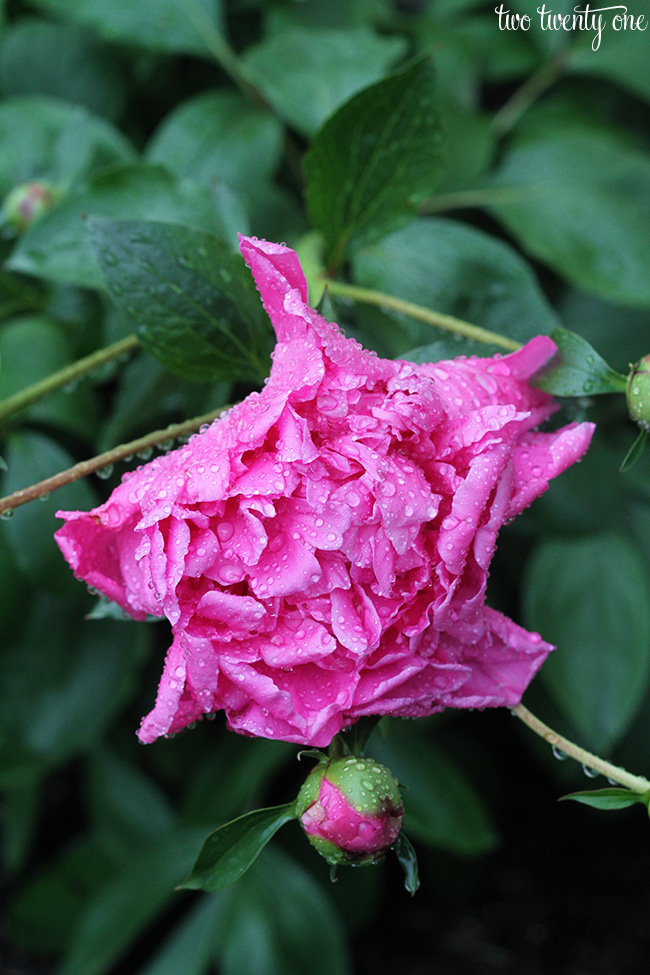 Now, onto the toddler haircut portion since I can't spend an entire post writing about rain covered peonies.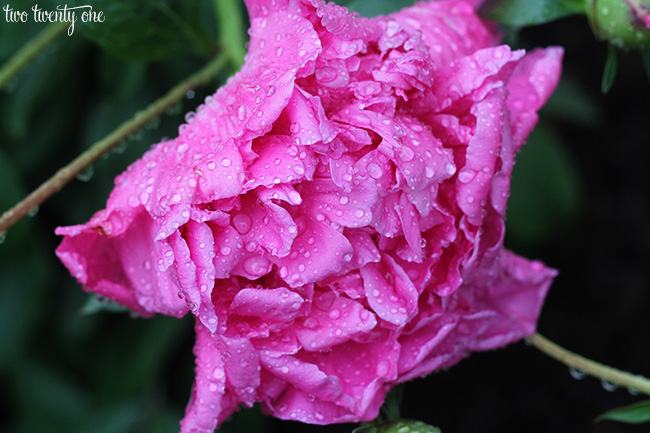 Owen got his first professional haircut yesterday. By 'professional', I mean the haircut wasn't me cutting an inch off the top of his hair while he sat in the bathtub like what I did back in October for his first at-home haircut.
The first at-home haircut and the first professional haircut are two entirely separate things.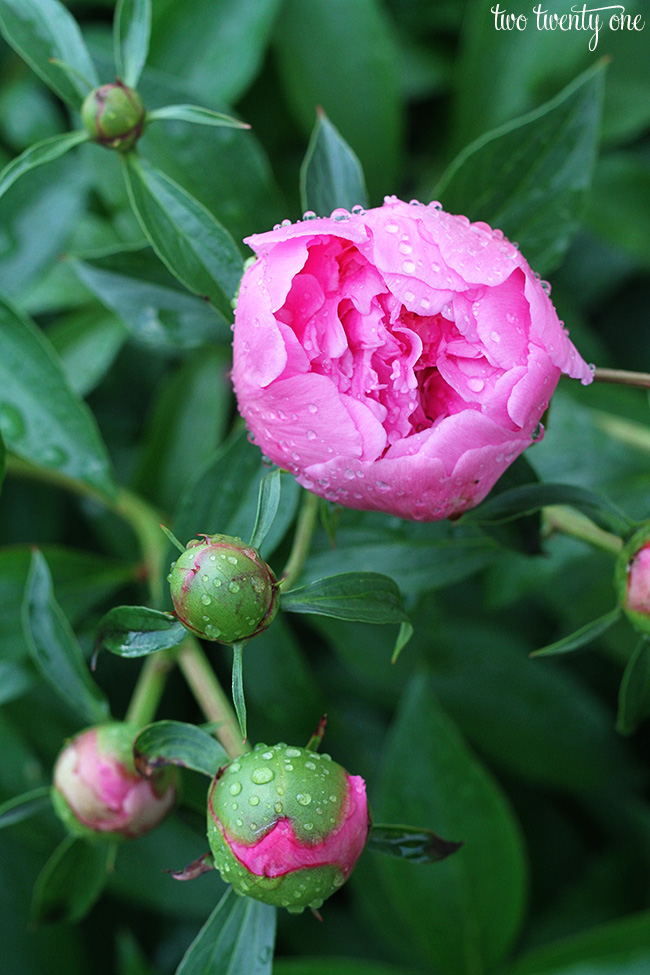 I went back and forth on whether or not to get his hair cut because he has these adorable ringlets on the back. I style the top of his hair like a mohawk at night and let it flop over, but lately it's been getting in his face because it's pretty long.
But I decided that I should at least get it trimmed, especially because he's going to be the ring bearer in two summer weddings.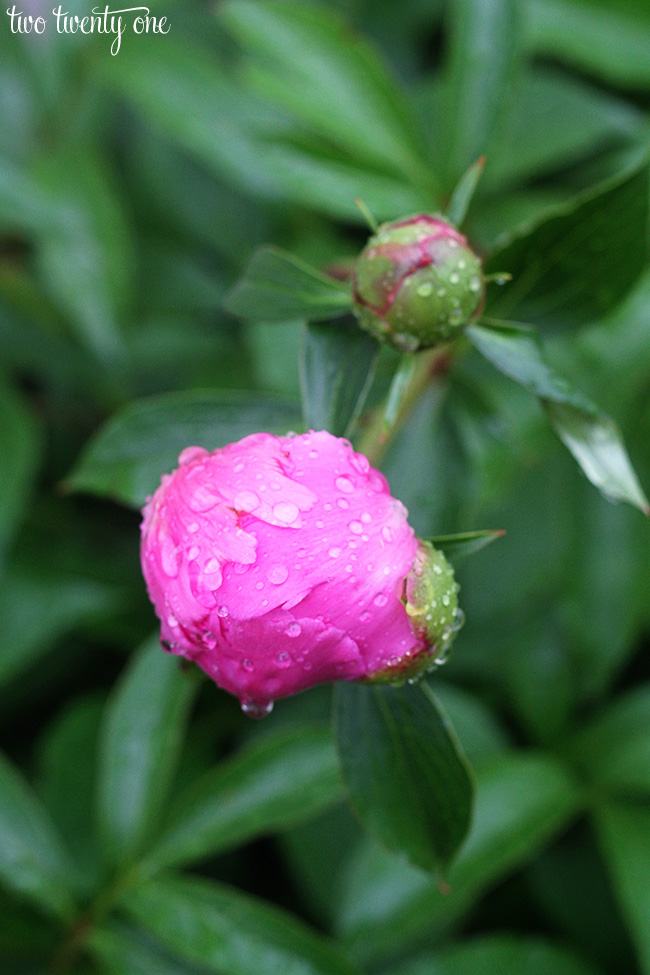 Before we went to the salon, we hit up Trader Joe's. While I was loading up our cart with frozen chicken breasts a woman stopped and said, "Oh my goodness, look at those curls!" (She was referring to Owen, not me.) I thanked her, and then confessed that we were actually about to go in for a haircut.
I'm one of those people who takes things as signs. So I took the interaction with this nice woman as a sign that I shouldn't get his haircut and lop off his locks.
But I decided that I should at least go to the salon and have my stylist take a look at him.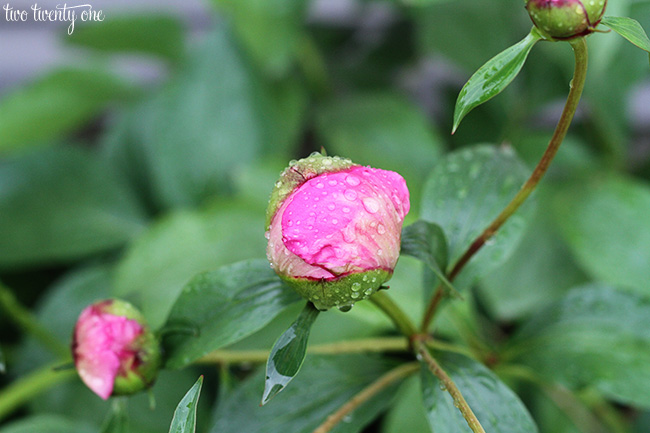 I had worked myself up so much about this that I sweating within seconds of walking through the salon doors.
(I'm an anxious/nervous sweater. And it always starts on my face. So if you ever happen to meet me in person, and I start to face sweat just know that it's my body trying to tell my mind that I'm not really an extrovert.)
Of course the girls at the front desk fawned over his curls, as did my stylist. But we agreed a trim would be good.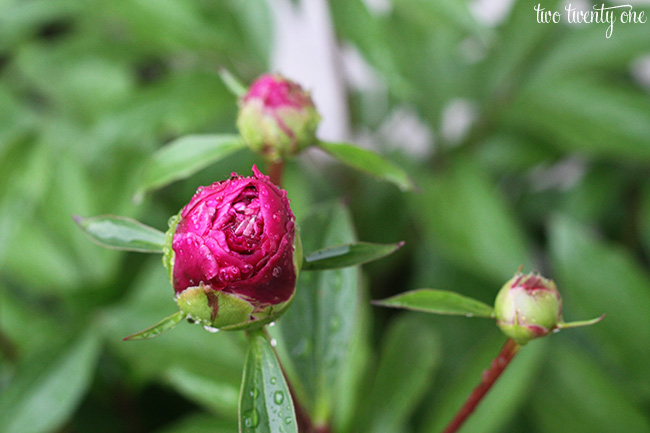 It was a little hairy in the beginning when I sat in the chair and asked him to come over and sit on my lap.
But I came prepared.
I whipped out a sucker (something he rarely gets to indulge in), showed it to him and said, "Do you want a sucker?"
He immediately started doing his excited dance where he basically runs in place and moves his arms around.
Owen climbed up onto my lap with his sucker, but he was still watching my stylist out of the corner of his eye like, "What's this chick about to do?"
So I went to Toddler Haircut Compliance, Phase 2: the iPad (another thing he rarely gets use).
He was content with Peekaboo Barn and his sucker for the most part.
He'd flinch once in a while, but there was no screaming or batting my stylist away from him.
Whew.
She managed to take off an inch to clean it up a bit.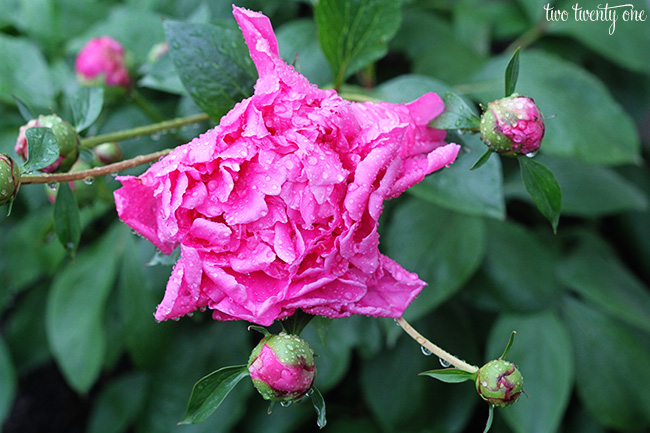 I figure you'd like to see a photo of Owen's new haircut. I'm sure some of you will think, "Uh, did you actually get his hair cut?"
But I'm not ready to give him a buzzcut.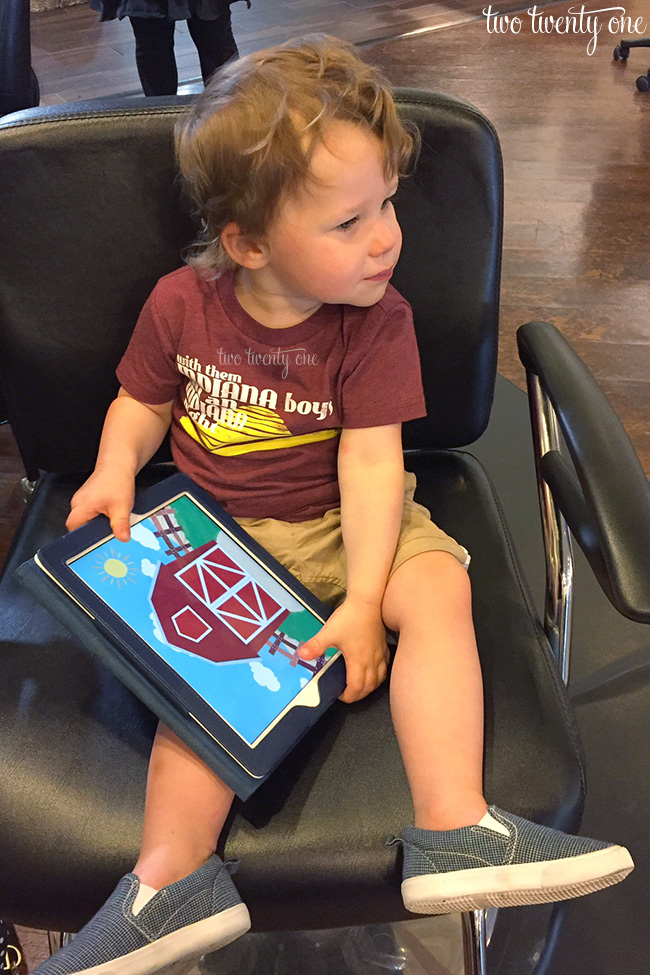 Wow. I never thought I'd write this long of a post about a haircut.
Enjoy your weekend!