Brad and I finally got around to getting our yard and landscaping ready for fall. Since we don't have a huge yard and tons of landscaping, this typically isn't too labor intensive.
One thing I wanted to show was how I put my peonies to bed because I get a lot of questions about them.
Here's what they looked like. While I deadhead them during the blooming period, after that I pretty much ignore them unless we have dry spells in the summer (so I'll water them) but that wasn't an issue this summer because we got plenty of rain.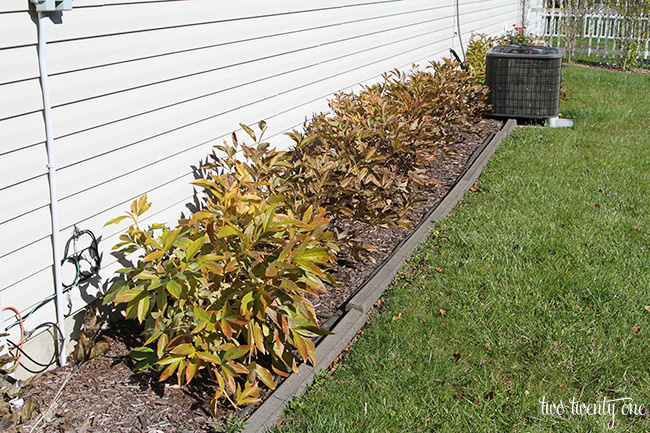 Just to show you, this is what they looked like when they were in bloom this past spring.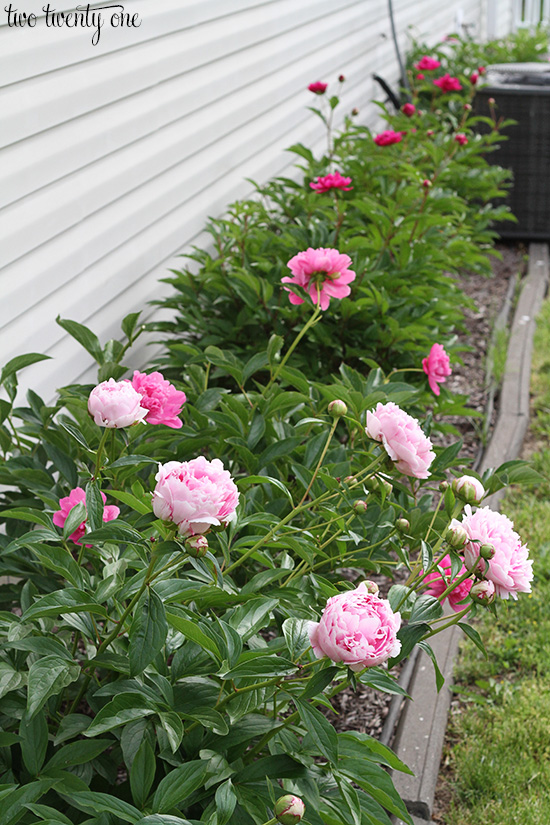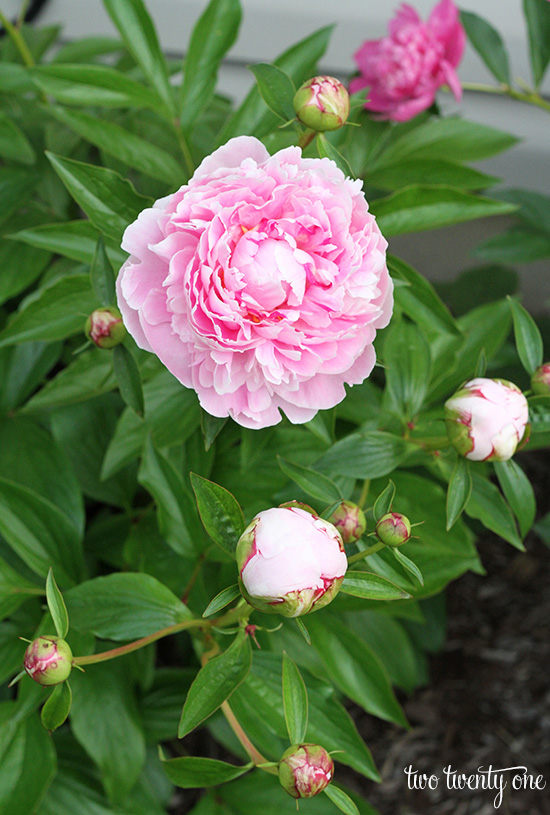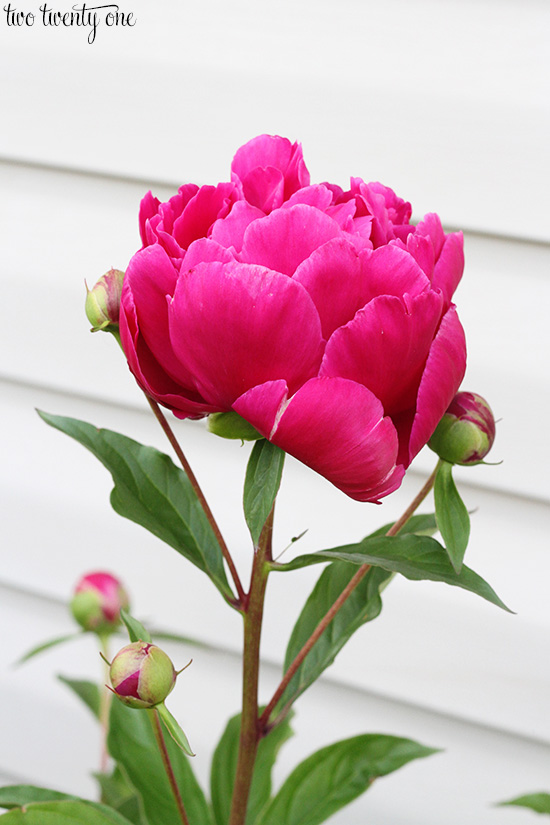 I know this looks bad but it's normal. The roots are alive and well but the top of the plant has run its course.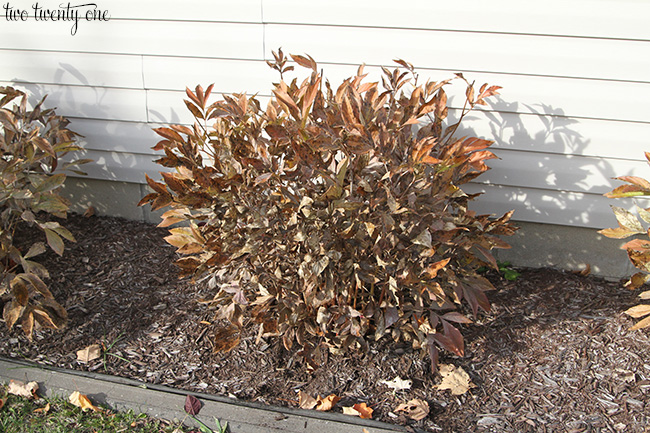 I always wait until after the first frost before I cut down our plants.
I use garden shears to trim them to about 4-6 inches above the ground. We clearly need to work on adding more mulch to our landscaping. That was nixed this summer when I was super pregnant and we were busy prepping for Owen. Mulching is definitely on the agenda for next spring.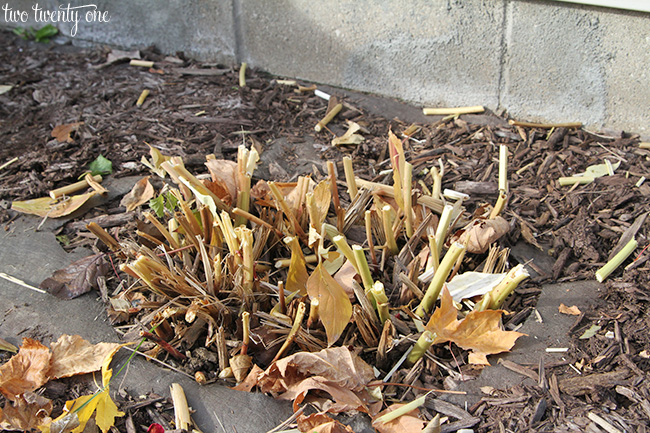 Cutting down the peonies and my rose bush went super fast because Brad would hold each plant while I chopped it down. This whole process took maybe 5 minutes.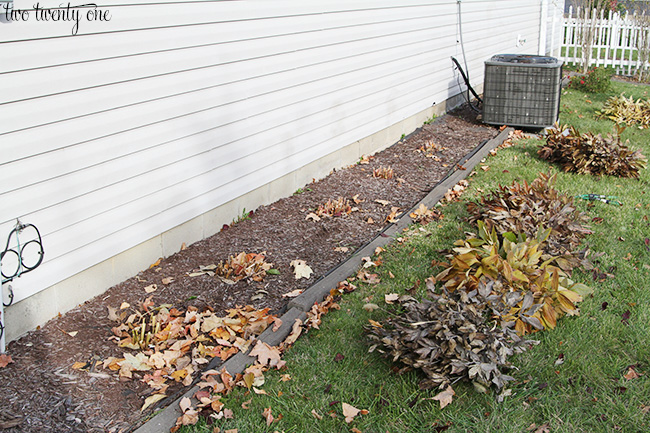 After putting all the plants to bed we broke out our RYOBI 40V Jet Fan Blower to take care of all the leaves that fell from our River Birch in our front yard. We really like this blower because it's cordless and it has a variable speed trigger. It made leaf clean up easy and fast.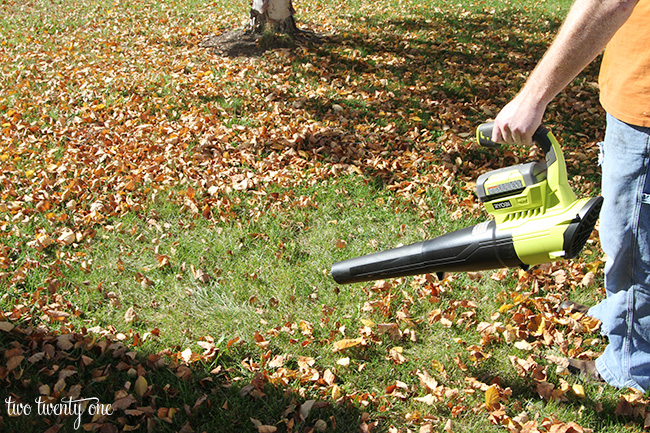 Now, time to batten down the hatches and prepare for winter. I'm crossing my fingers the Polar Vortex doesn't make a reappearance.
As a RYOBI Outdoor brand ambassador, RYOBI provided me with the jet fan blower. As always, opinions are 100% mine.