After weeks of slacking, I finally put together our fall porch decor this weekend.
I got 3 pumpkins at Aldi for $2.99 each. I love a good deal on pumpkins. The mum was found in the plant clearance section at Kroger for $.99. I don't really understand why it was banished to the clearance section, but I benefited from the situation. The small pumpkin and acorn squash came from our trip to the orchard yesterday.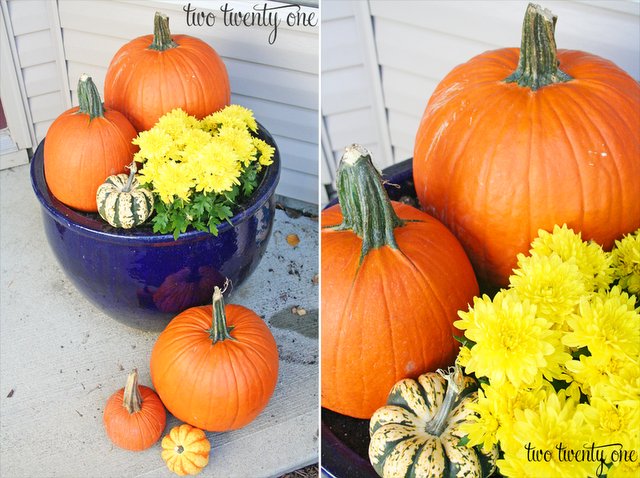 On Sunday morning we headed out to one of our favorite fall destinations, Anderson Orchard.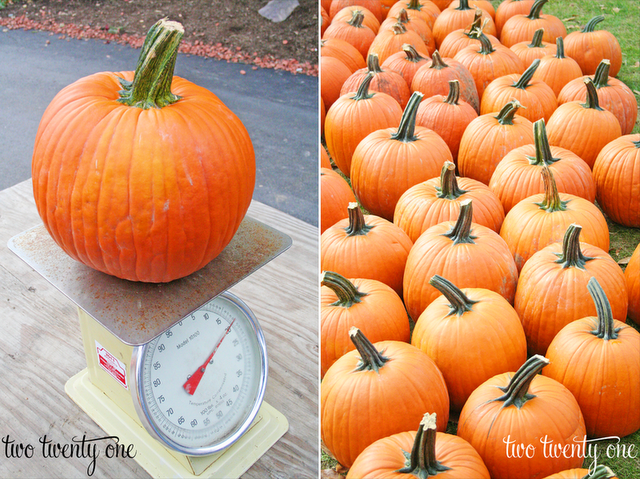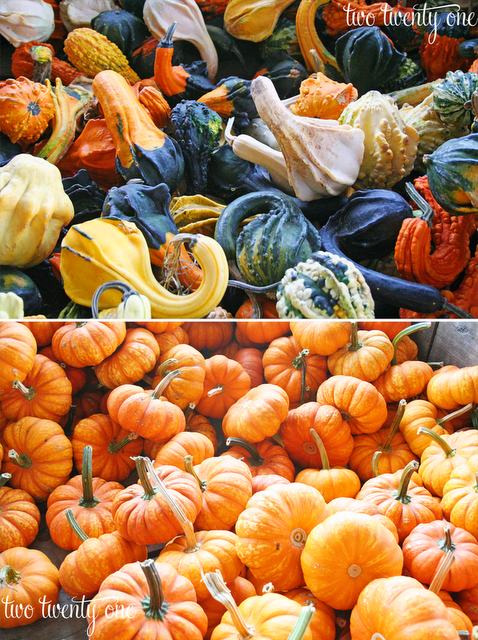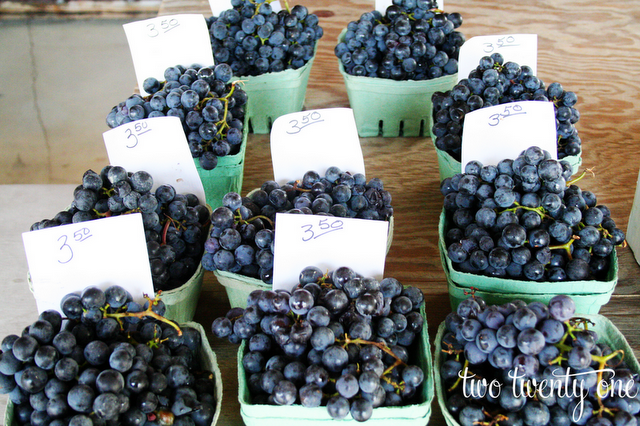 There's a beautiful lake at the orchard. And yeah, that's not Jack in the photo on the right, just a friendly dog that (I'm guessing) lives there.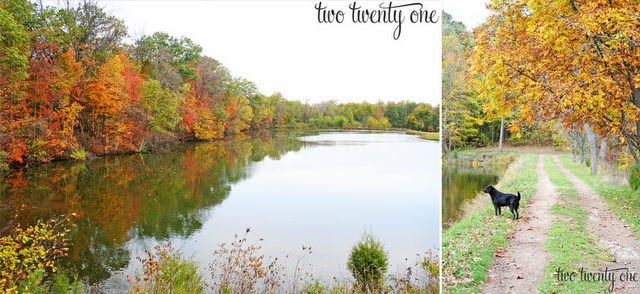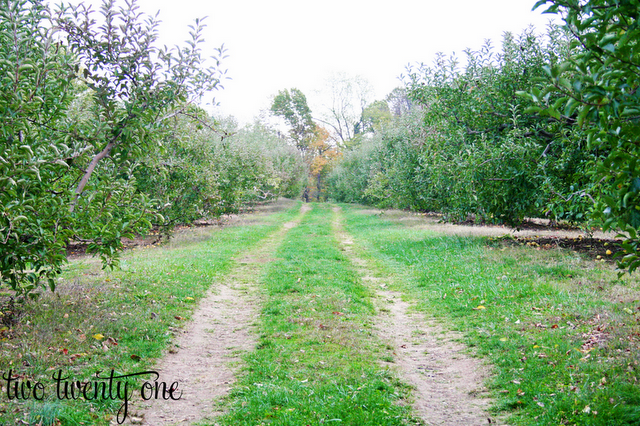 We came home with a 1/2 peck of golden delicious apples, a couple acorn squash, a small pumpkin, and my favorite– an apple cider slushie. Seriously, you haven't lived until you've had one.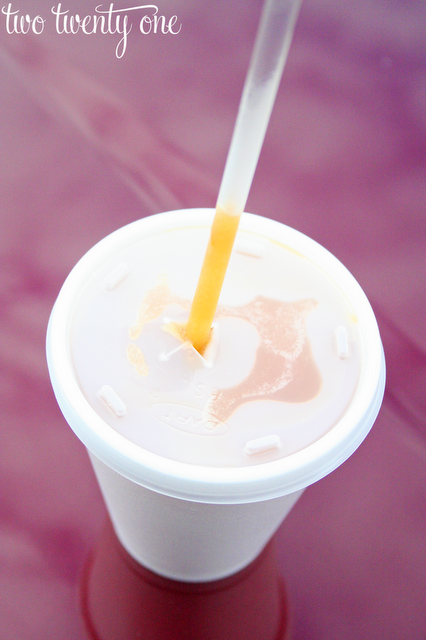 When we got home from the orchard we did some landscaping and put our vegetable garden to bed.
I planted this hydrangea that I found with the yellow mum in the exiled Kroger clearance section. It was a whopping $3.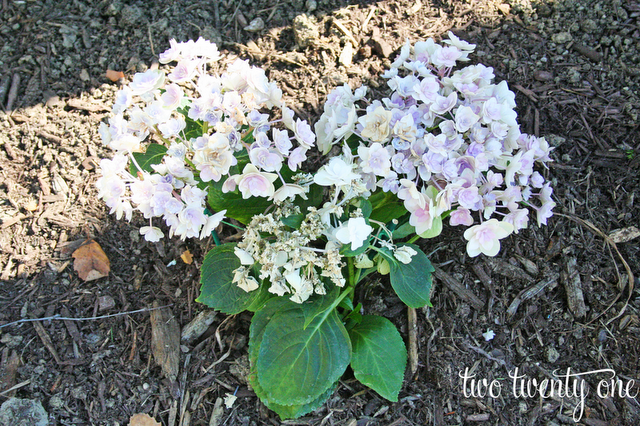 A $.99 mini pink rose bush also found its way into my cart. You see, I have a tendency to rescue plants from the clearance section of stores. My theory is that if I kill them it's not that big of a deal because I didn't pay that much for 'em. Well, that, and I feel like I'm helping out the underdogs.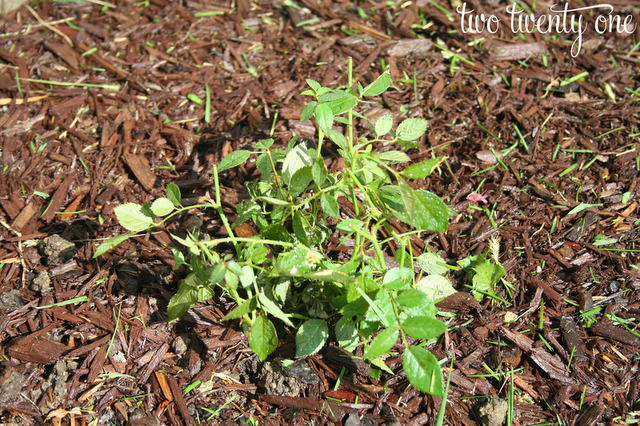 Speaking of roses, I have to share my gardening success of the year. The centerpieces and favors at my bridal shower back in April were small potted tulips, roses, hyacinths, and daffodils.
I brought home a potted rose, almost killed it, and ultimately planted it outside. This is what it looks like now.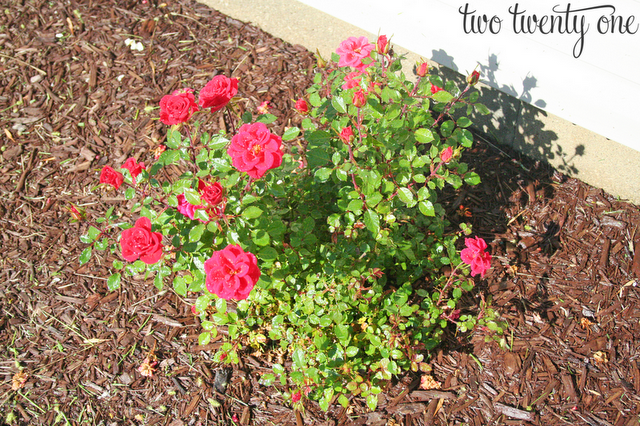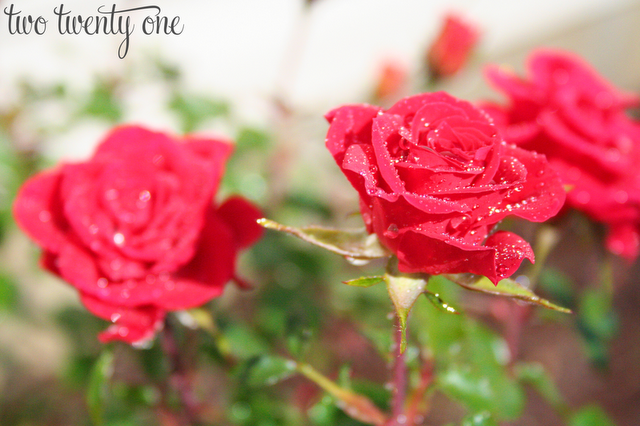 Now I just need to figure out how to get it ready for winter. Any tips?
What's your favorite thing about fall? Have you ever had an apple cider slushie? Do you save plants from the clearance section, too?