Hey, friends! I hope you had a delightful weekend. I had a crazy busy Saturday– I woke up early on Saturday to go with a friend/colleague to a massive church sale. After scoring a bunch of therapy toys for super cheap, I headed home to take Jack to the vet with Brad. And I'm happy to say that our 32 pound ball of energy got a clean bill of health. Then I was off again to meet another Indy blogger, Jessie from Imperfectly Polished, for lunch.
Our little family spent Sunday working on our vegetable and herb garden. Here's our loot.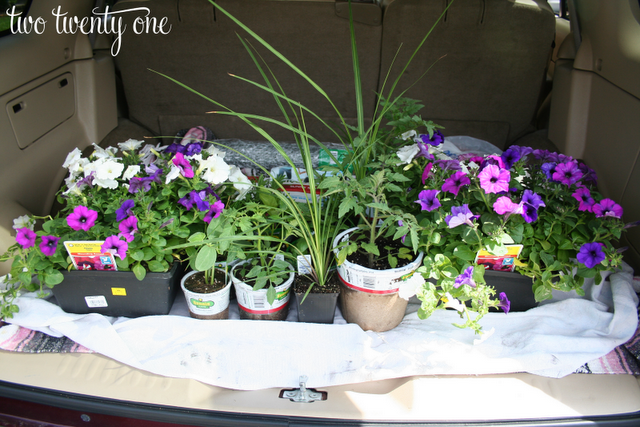 Brad built an 8 feet by 4 feet raised garden bed in our backyard when we moved into the house. He got to work tilling the garden for the second time this spring while I planted flowers in some of our planters.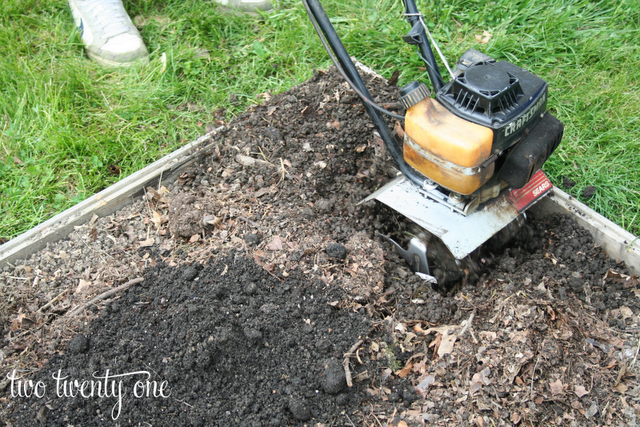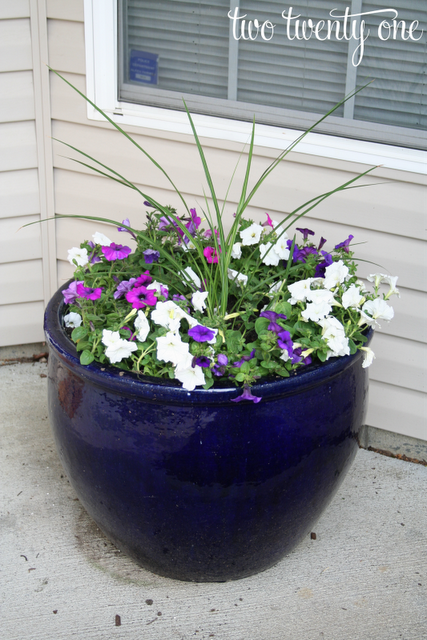 Jack served as our friendly supervisor.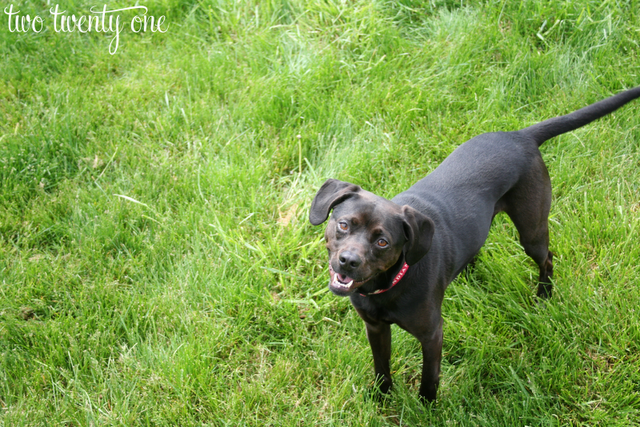 We always figure out where we're going to plant the vegetables and herbs before we put them in the ground. You can't make gardening decisions all willy nilly.
(The tarragon isn't pictured. It requires partial sun, so I planted it in a small pot and set it on our back patio.)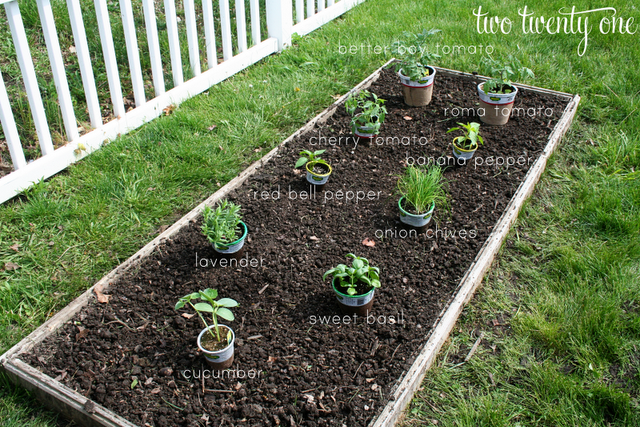 We put buckets (with the bottoms cut out) around the tomato plants so the wind doesn't blow them over. When they get tall enough we put out the tomato cages.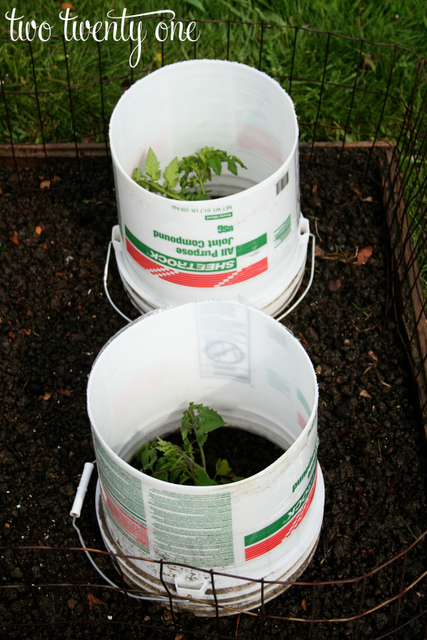 Here's the finished product after a good watering. We'll be replacing the rusty metal fencing later this week.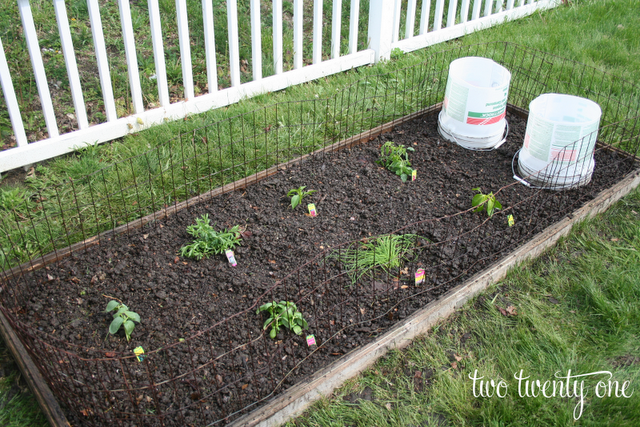 Brad hung a hose organizer by our DIY rain barrel watering system that's next to the garden. Don't worry, I'll post about it soon. And yes, I realize that it looks slightly ghetto. I'm working on that issue.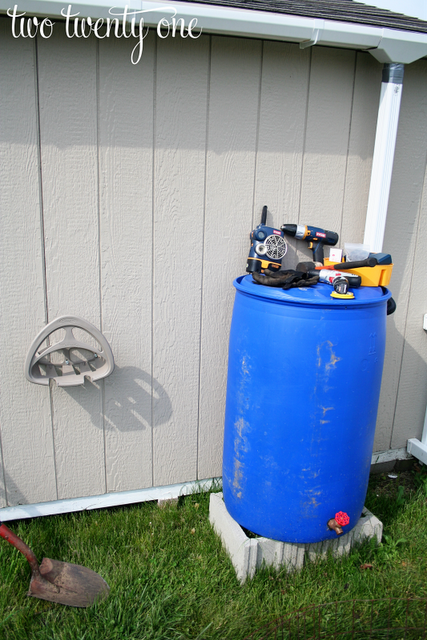 In other gardening news, I cannot wait for my peonies to bloom. Yes, I've dedicated the entire south side of our house to seven peony bushes… and two rose bushes.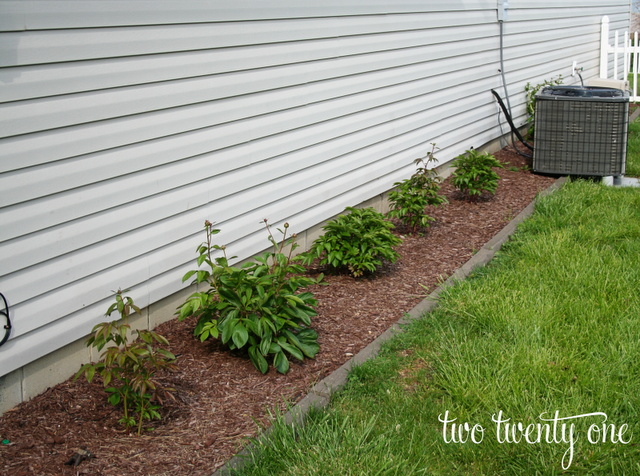 I'm probably more excited than a person should be for this peony bush to bloom. My parents gave it to me a couple years ago when they were cleaning out their flower beds. I definitely recommend planting peonies from mature plants instead of buying new ones at a store. I bought two of my peonies from Lowe's a couple years ago and they've yet to bloom. Sad face.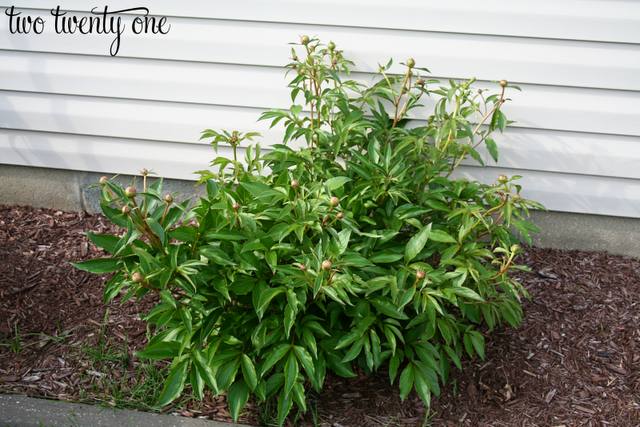 Well, I'm off to jury duty today. I always said that if I was selected for jury duty that I would wear a wig in case we find the defendant guilty. That way if he/she gets out of jail and happens to run into me on the street they won't recognize me and try to kill me. Yes, I think these crazy thoughts. And no, I don't have a wig ready for today. Dang.