I hope you all had a great Memorial Day weekend! My mom and stepdad came to visit us for the long weekend. With the free babysitting, Brad and I were able to get a lot of landscaping done (and sneak out to see Pitch Perfect 2, which I highly recommend). Don't worry, I'll post about the landscaping projects we did later on.
All of my peony bushes have bloomed, and they're already starting to die off which makes me sad. I wish they bloomed longer than a week so I had more time to enjoy them. If you follow me on social media you're probably tired of seeing photos of peonies, but since this only happens for 2 weeks out of the year I kind of feel obligated to go crazy. It's a sorry, not sorry situation.
Since we spent our entire weekend working on landscaping, we didn't get any other projects done so today I'm sharing a bunch of peony eye candy. I love photographing flowers, especially peonies (obviously). So sit back, relax and scroll.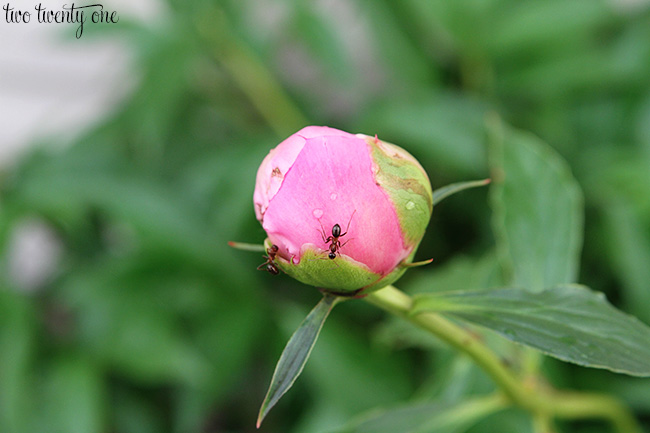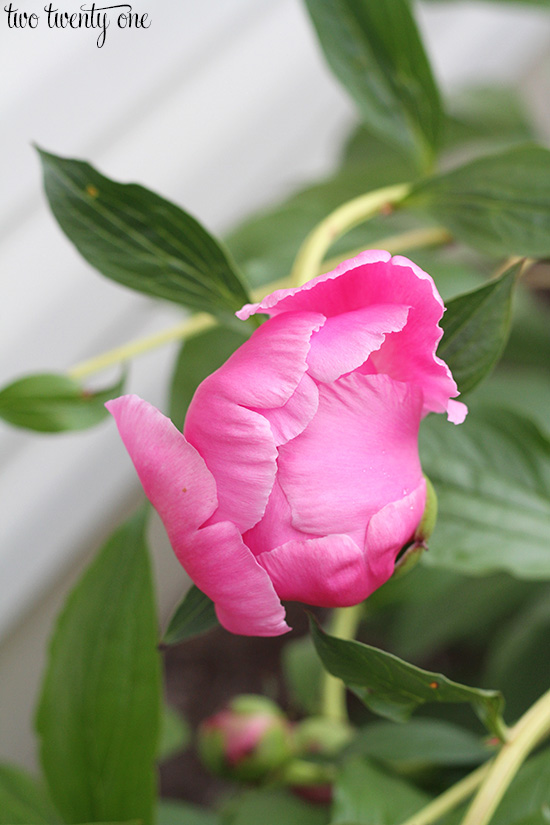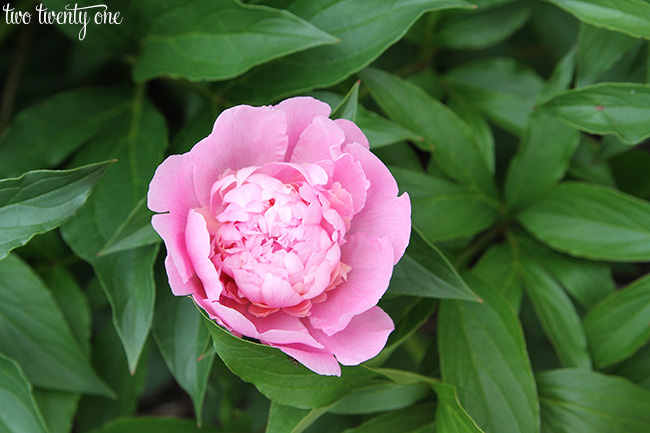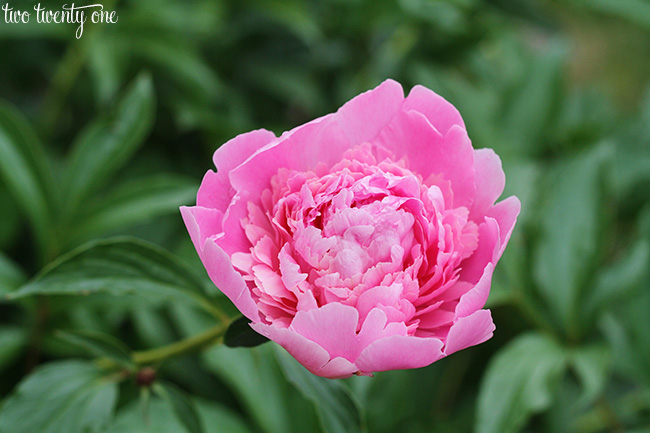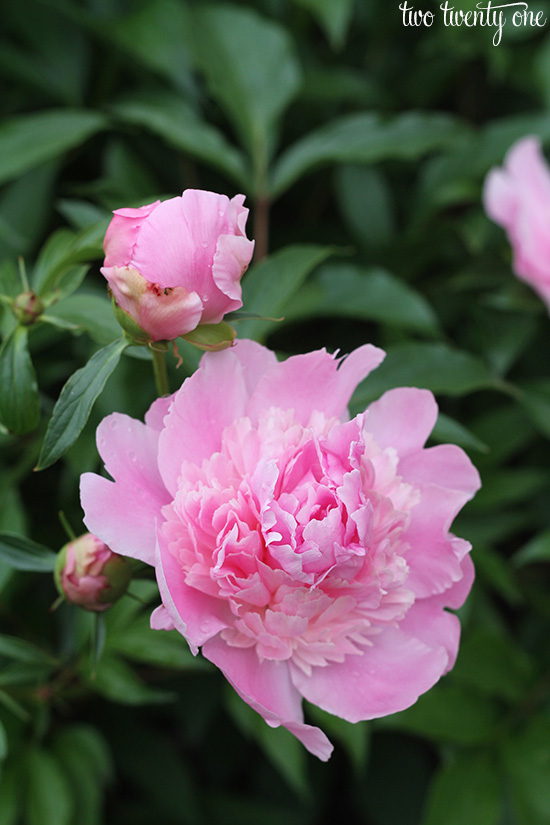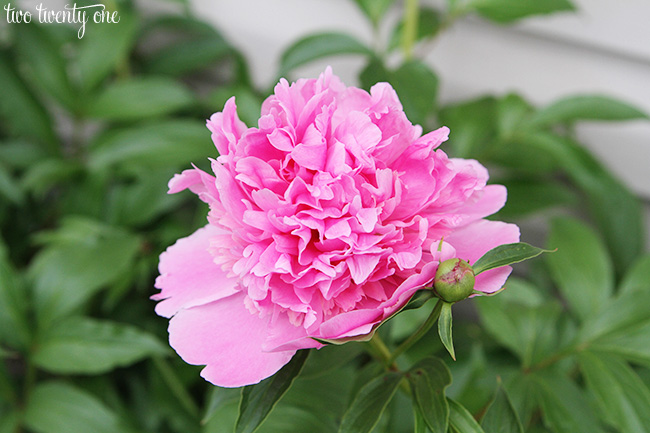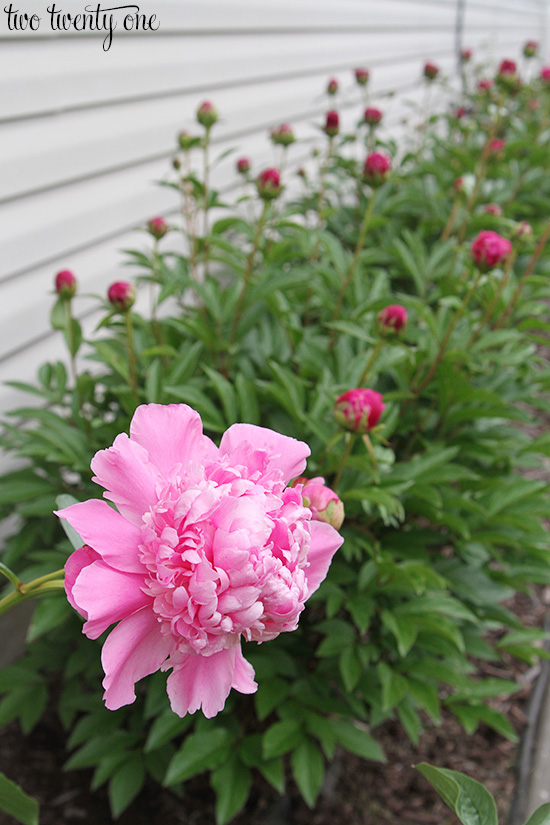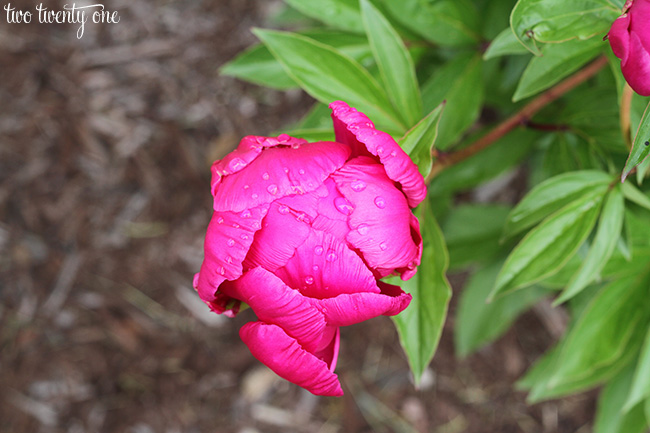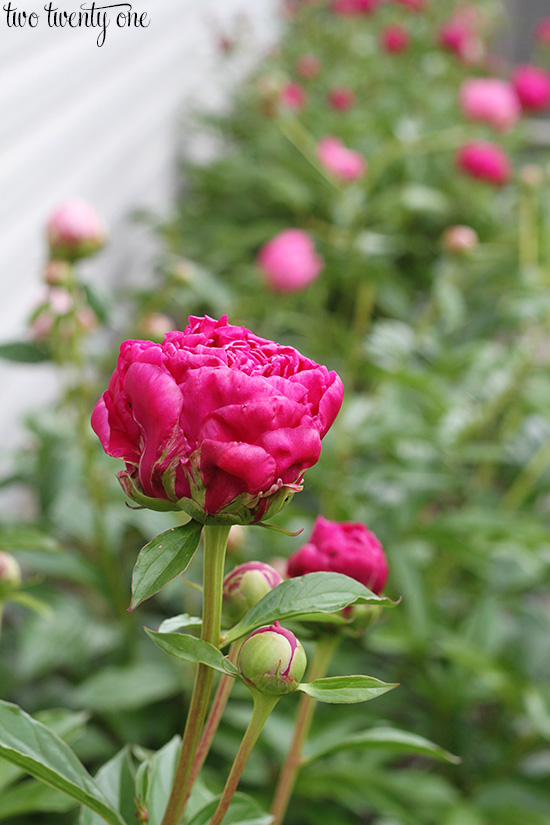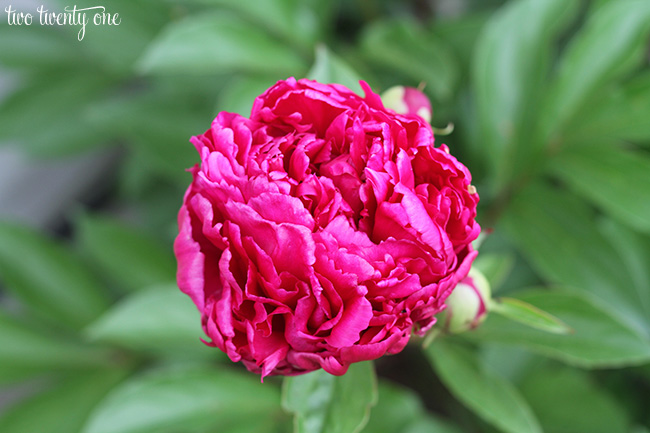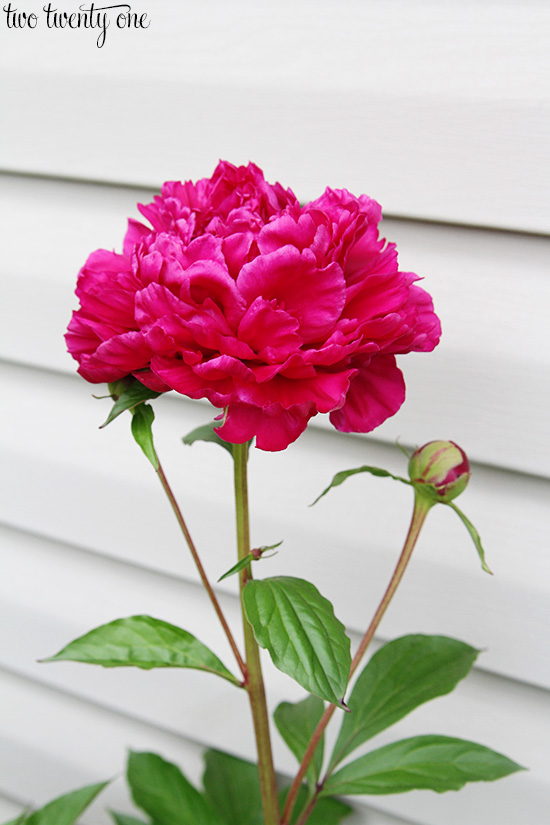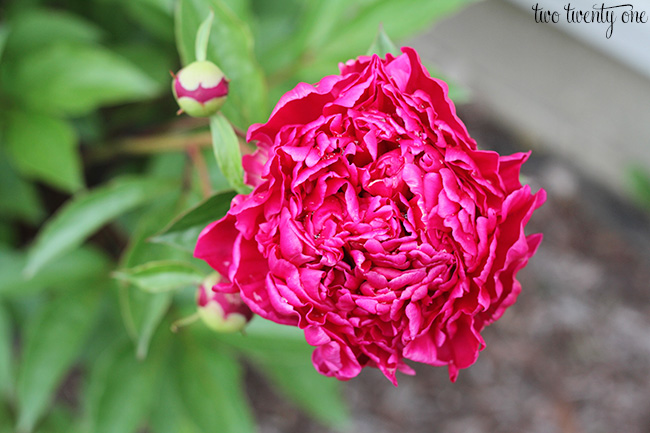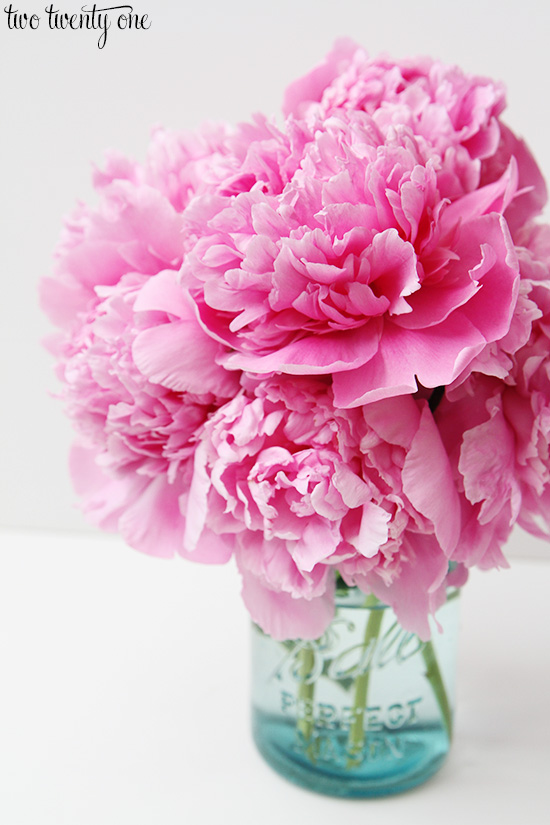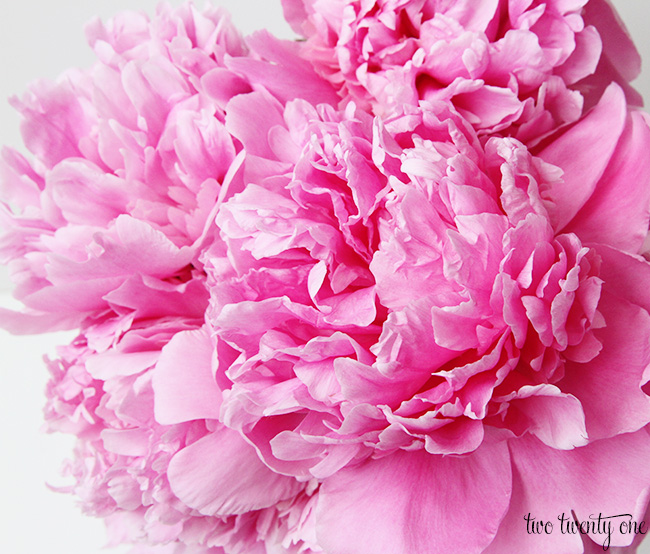 I've determined this year that out of my six peony bushes, I have five different varieties of peonies– three different pinks and two different fuchsias. And I have no idea what any of them are called. I know, I'm very helpful.
If you'd like to learn more about growing peonies, or have specific questions, check out this post.