Over Memorial Day weekend we had free babysitters in the form of my mom and stepdad, so Brad and I took advantage of it by kicking back and relaxing landscaping for 6 hours on Saturday and 4 hours on Sunday.
Today I'm going to share the progress we made in our front and side yards.
We were getting tired of the edging that was used by the previous owners around the house. Uneven brick was used on the front part of the house.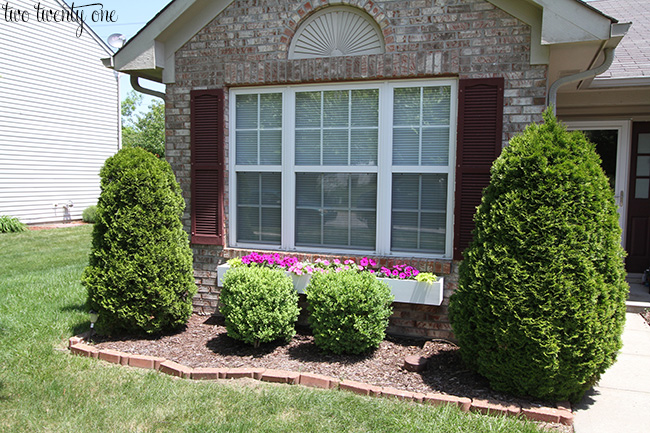 So we ripped out the bricks and added black mulch. Ah, much better.
I also trimmed the boxwoods the best I could… with scissors. Yes, regular scissors. Our hedge trimmers are as dull as a butter knife, and I forgot to ask my parents to bring their electric hedge trimmers so I meticulously snipped away at the boxwoods with a pair of dollar store scissors. That's dedication to the art of landscaping. I have the blister wound on my right middle finger to prove it.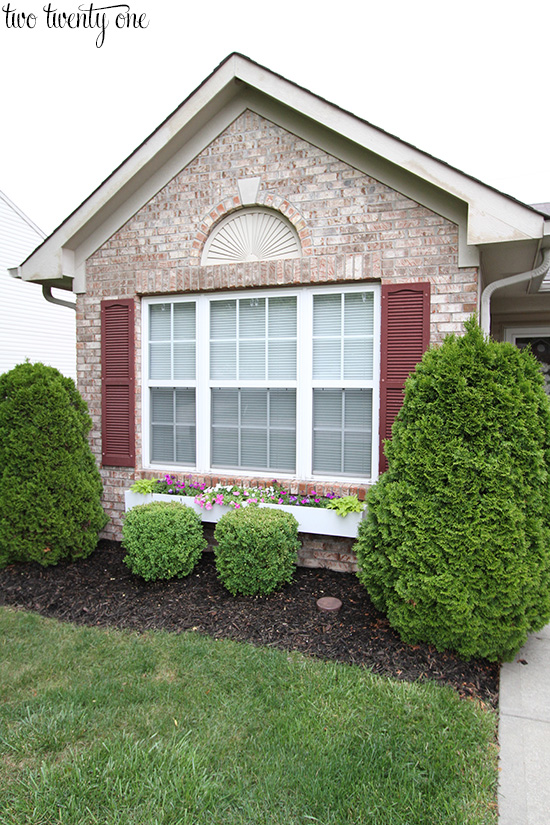 Brad put in this edging a couple summers ago in an attempt to keep the mulch in the flower bed but it kept getting chipped so we ripped it out. While we were at it, we dug up the random lily and gave it to my mom to take home and plant in her garden.
We also shifted the location of two of my new-to-me sedums. When the hostas came in, I realized we had planted them a smidge too close.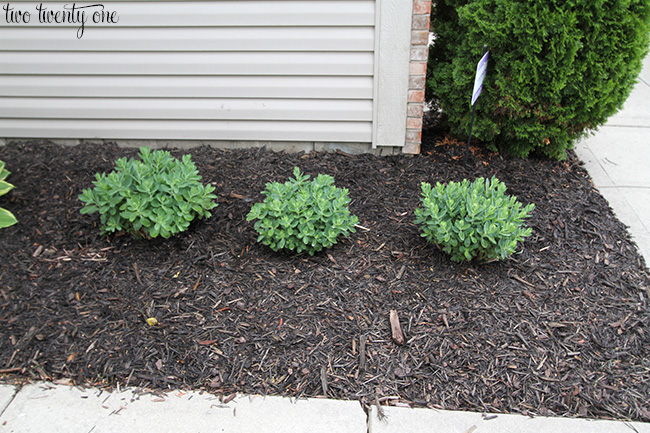 Our side yards had these wood edging beams that were starting to look really weathered and beginning to warp so we tore those out too.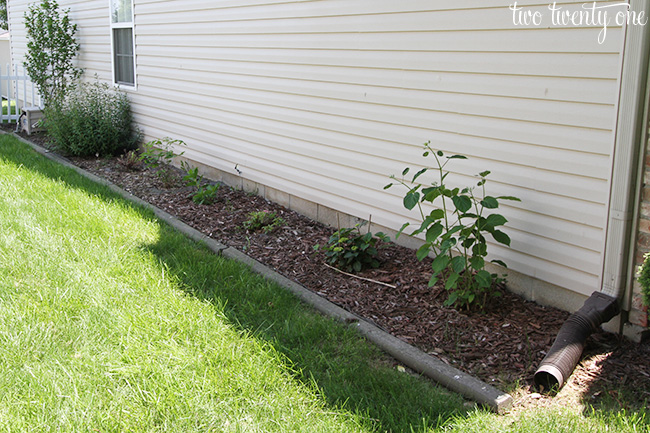 And in went black mulch.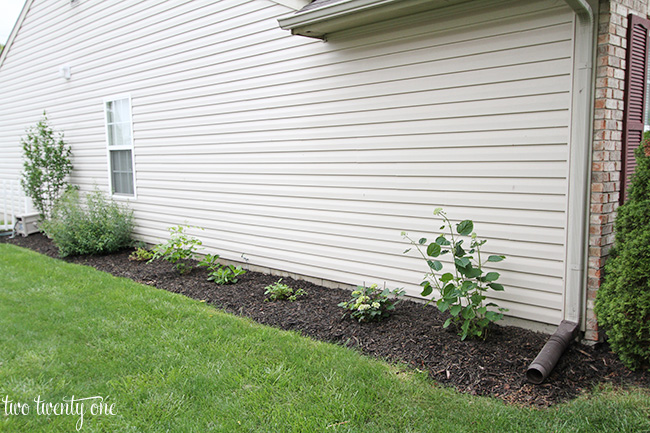 We also removed the edging on the other side of the house.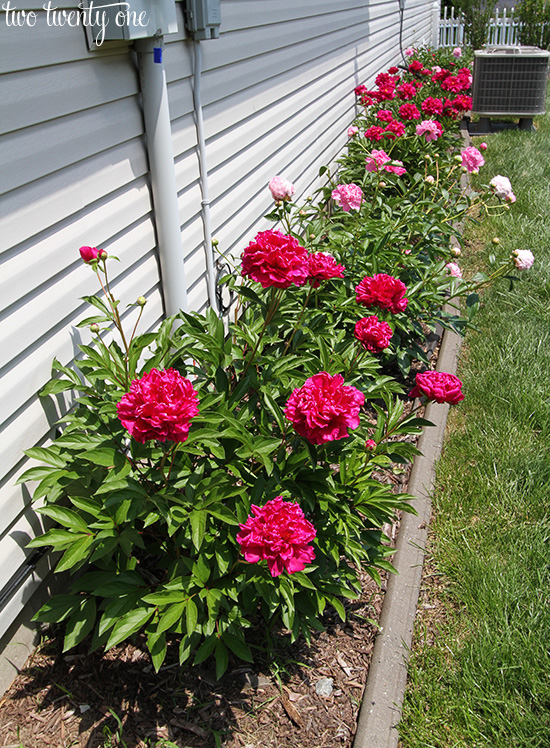 And added new mulch.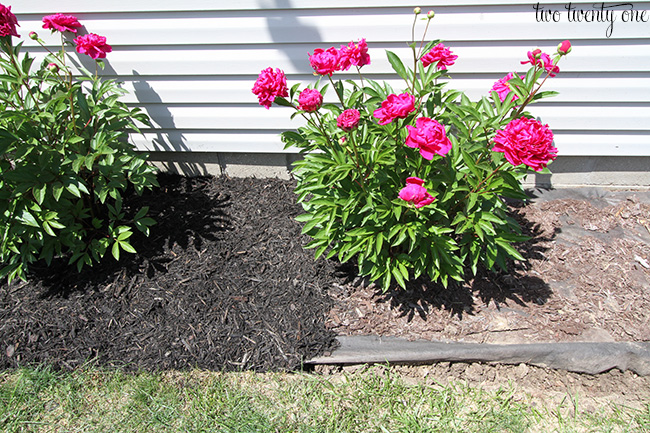 Better, right?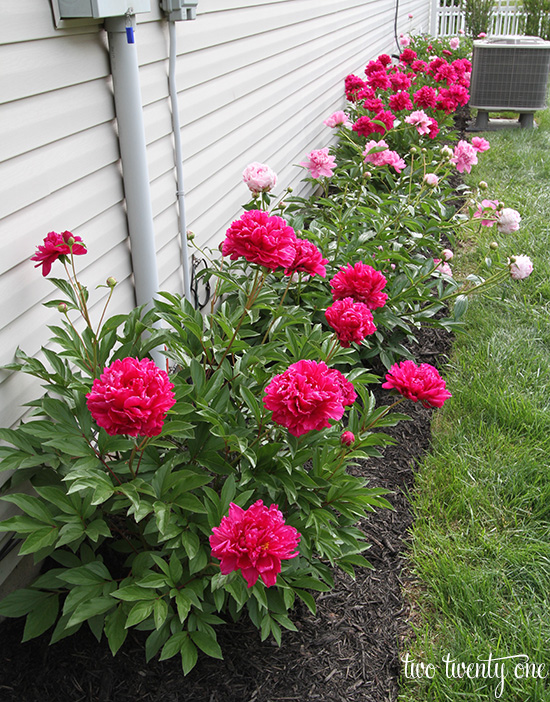 Another thing we tackled was our mailbox area. It was starting to look pretty shoddy. Want to guess what we did first?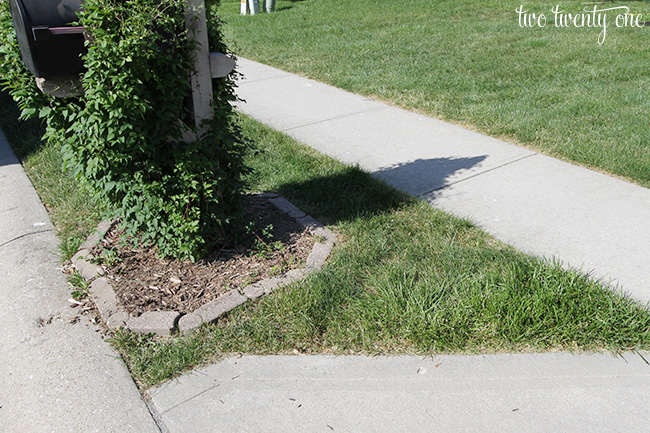 You guessed it! We tore out the brick.
And we made the area larger by digging out the grass.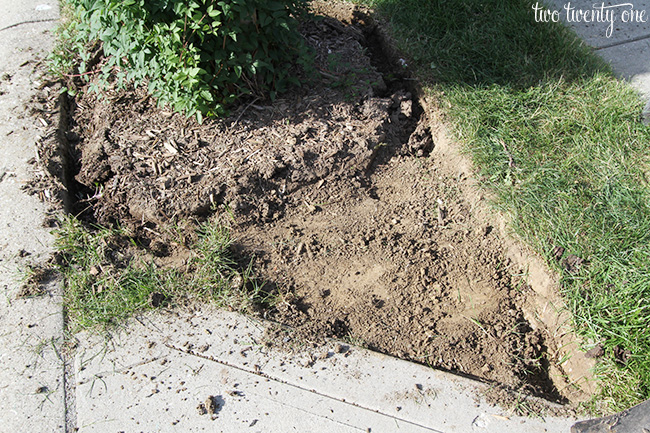 We used potting mix to fill in the new area. I had a few leftover sedums (thanks again, neighbor) I was keeping alive in flower pots, so I grabbed one and we stuck it in the ground next to the mailbox.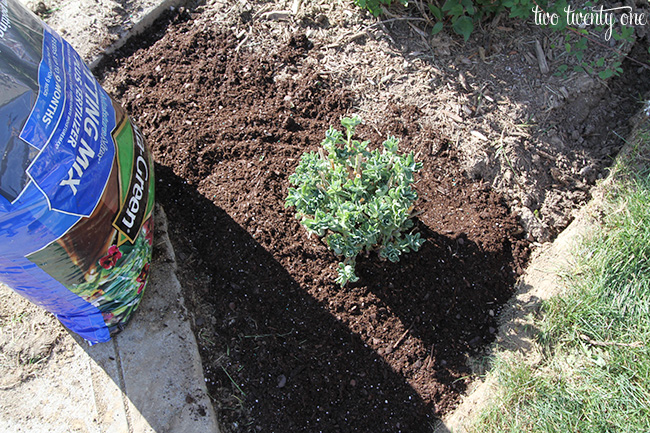 Then we topped everything off with some mulch.
In case you're wondering, that's my beast of a clematis that's attacking our mailbox. It was here when we moved in, and at first I thought it was a weed so I kept cutting it down. Now I embrace it and use fishing line to keep it from falling down.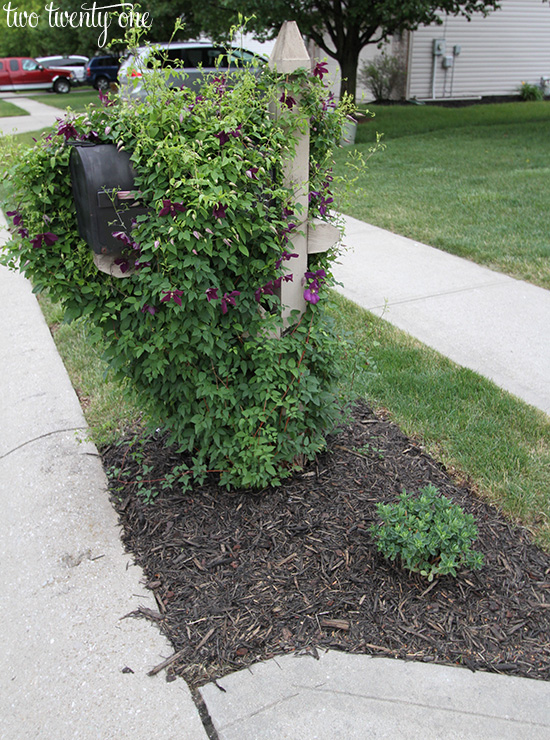 It's amazing what mulch can do to spruce up landscaping. Don't you agree?
Next time I'll share what we did in our backyard.
As a Lowe's partner, I was provided a gift card to cover the cost of materials for this project. As always, all opinions are 100% my own.