Brad and I recently decided to jazz up the front of our house with a window box. It's nothing super fancy, but it adds to the curb appeal of the house and sets us slightly apart from the other similarly built houses in our neighborhood. Plus, I love gardening so I'm excited about having another planter to fill with annuals.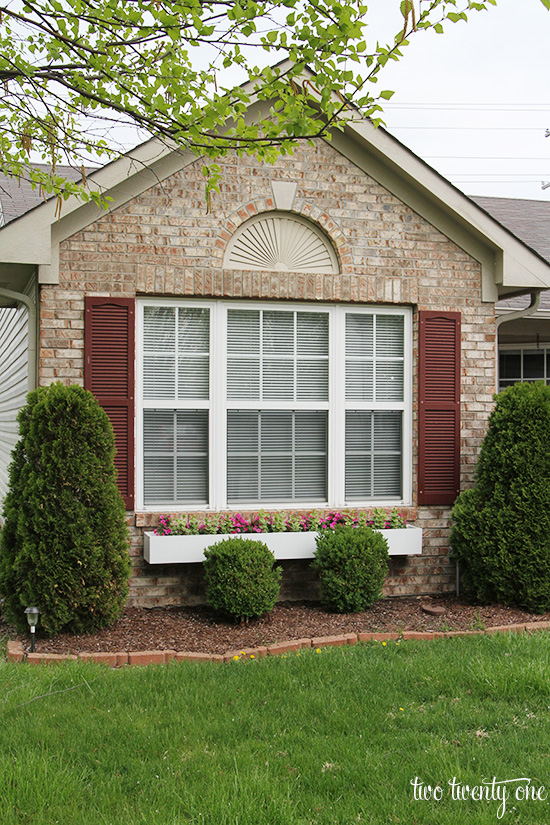 Here's what the front of the house looked like before the window box. Sorry for the shadows– I didn't take this photo at the best time of day.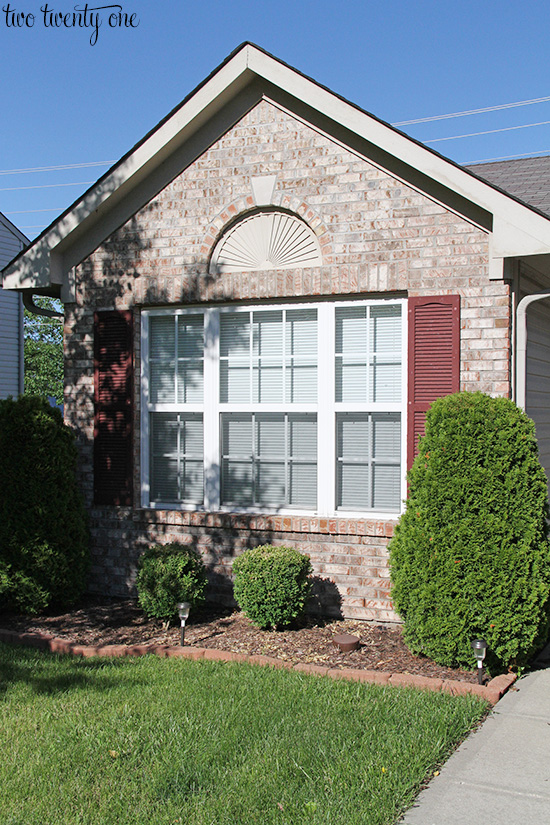 While this part of the house looked fine, I think it looks even better now with the window box.
I can't wait for the flowers to grow and start spilling out of the box.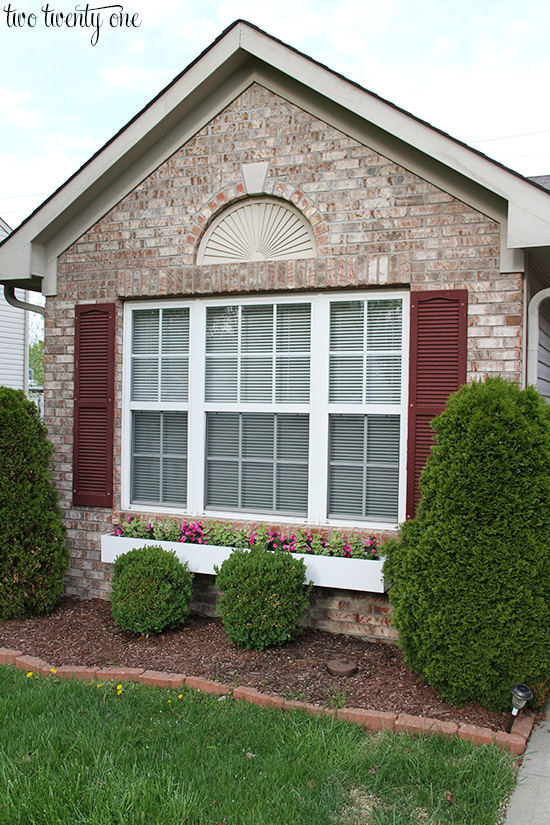 I planted mounding and trailing magenta million bells in the back and trailing variegated vinca in the front.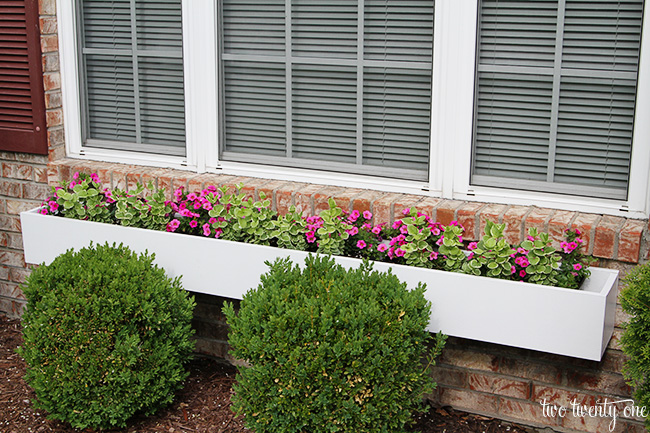 Last year I planted million bells, for the first time, in a planter on our back patio, and I loved how it mounded and trailed out of the pot. So I decided to give them a go in the window box this year.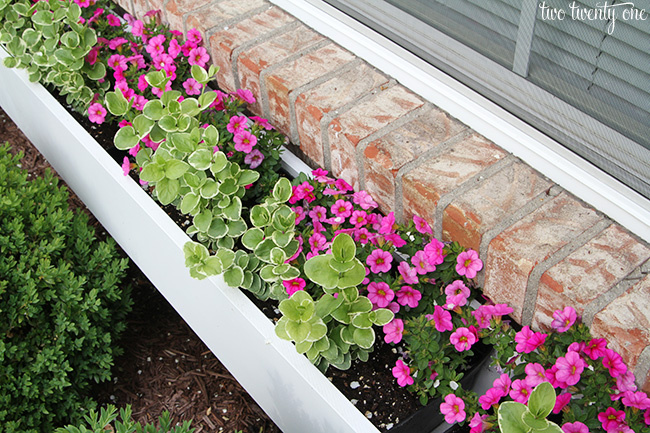 I planted four of each flower/plant in each of the three planters in the window box so they should fill out nicely. I'll post an update to how they look later on in the summer.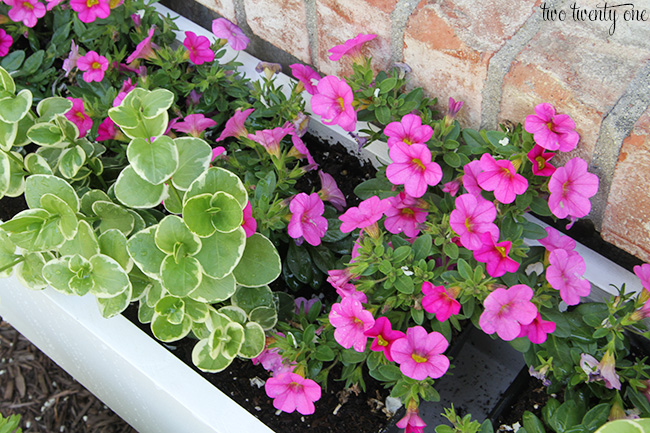 I'm sharing how we built and installed the window box on Wednesday, so make sure you come back.
Building the box was pretty easy and the installation wasn't too bad. I'll also explain how we made it so the box could be removed and stored during winter months in order to get more years out of it.