Every year I decorate our entryway for Christmas, especially our entryway table. It's like my mantel in a way because we don't have a fireplace and mantel.
Now, our tree and dining area of our great room, which I'll show you tomorrow, is mostly silver and white themed, but I decided to add a little color in our entryway.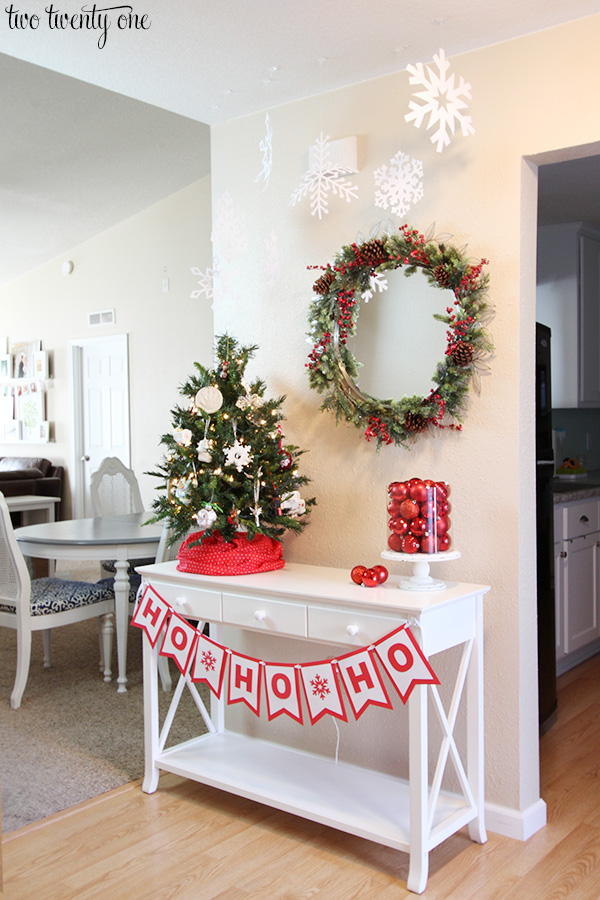 Here's what I used:
needle
thread
scissors
7 paper snowflakes
1 holiday banner
1 Command™ Clear Small Cord Clip
7 Command™ Party Ceiling Hooks
2 Command™ Party Banner Anchors
I made the 'ho ho ho' banner with some card stock and paper I had. I used my Silhouette machine to cut out all the shapes, letters, and snowflakes.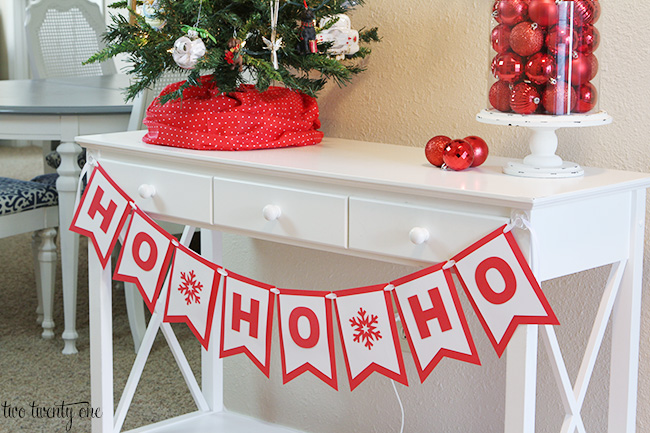 To hang the holiday banner, I adhered 2 Command™ Party Banner Anchors, one on each side of the entryway table. Then, I wrapped each end of the holiday banner around the party banner anchors a few times to secure it in place.
Note: the banner lasted 2 weeks before Owen noticed it. And then it was removed. Hey, at least I tried.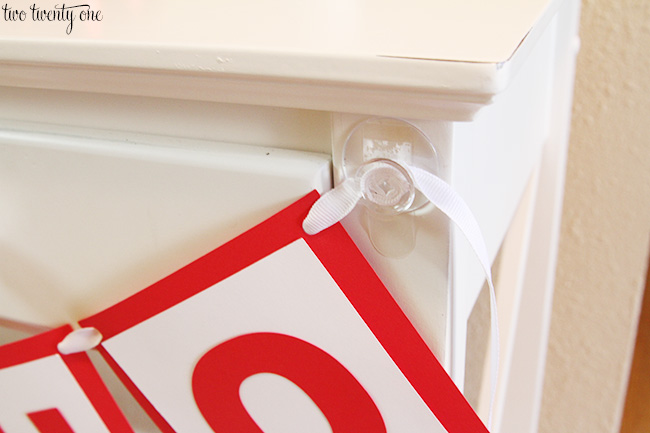 To hang the snowflakes to the ceiling, I started by adhering 7 Command™ Party Ceiling Hooks to the smooth ceiling surface above the entryway table in a dispersed, random order.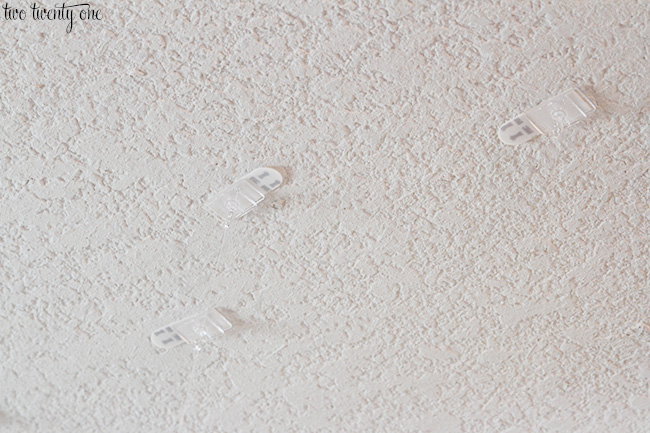 Then, I used a needle and thread to punch a hole at the top of each paper snowflake and thread the thread through and tie it off. Hang one paper snowflake from each party ceiling hook.
I think I'll keep these snowflakes up all winter.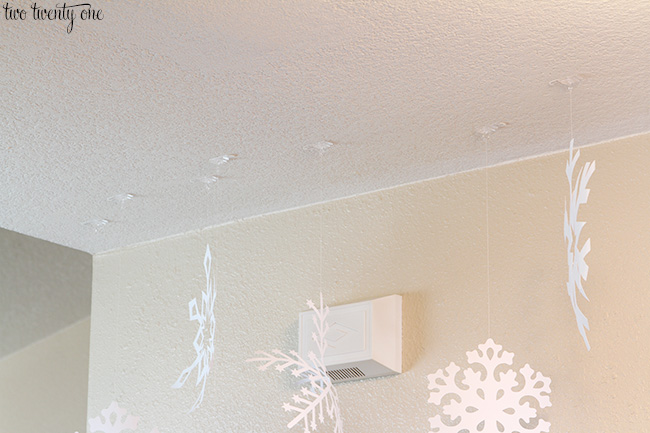 I usually always put a small tree in our entryway that I put all of our sentimental ornaments on. But with Owen being the curious one year old that he is, I decided it was best to put a small tree on the entryway table for our sentimental ornaments. And so far he hasn't shown much interest in the tree.
I wrapped a piece of red and white polka dot fabric around the tree as a makeshift tree skirt.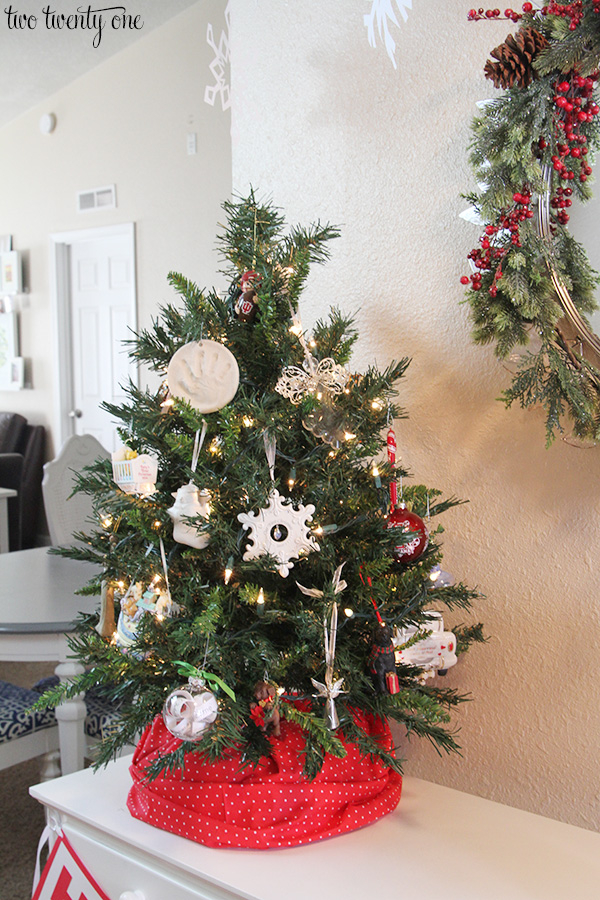 I used 1 Command™ Clear Small Cord Clip on the backside of the entryway table and clipped the Christmas tree lights cord into the cord clip to keep it in place.
I love those things.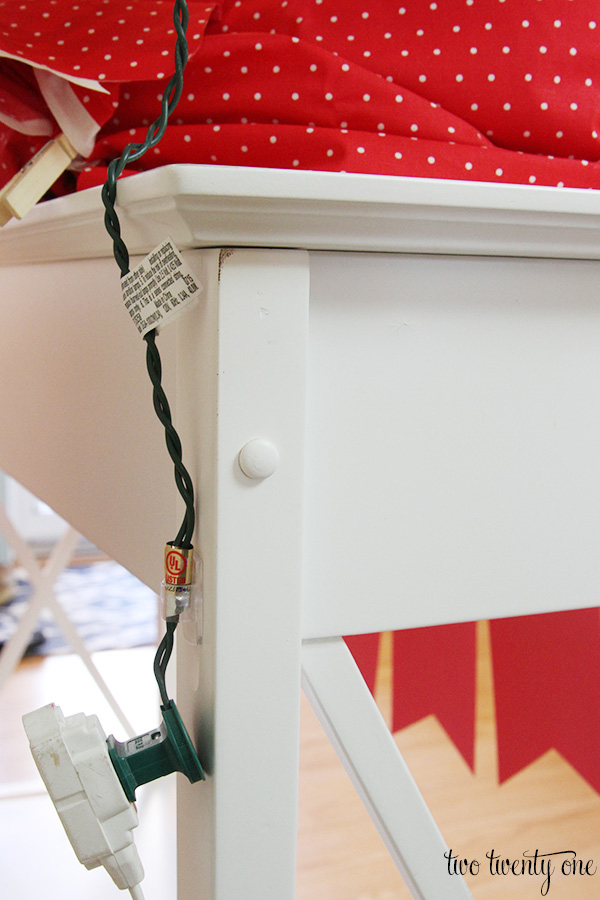 I added some garland to our entryway mirror, securing it to the mirror with zip ties. And I put some shatter-proof ornaments in the hurricane pedestal thing. I seriously have no idea what the technical term is for that thing.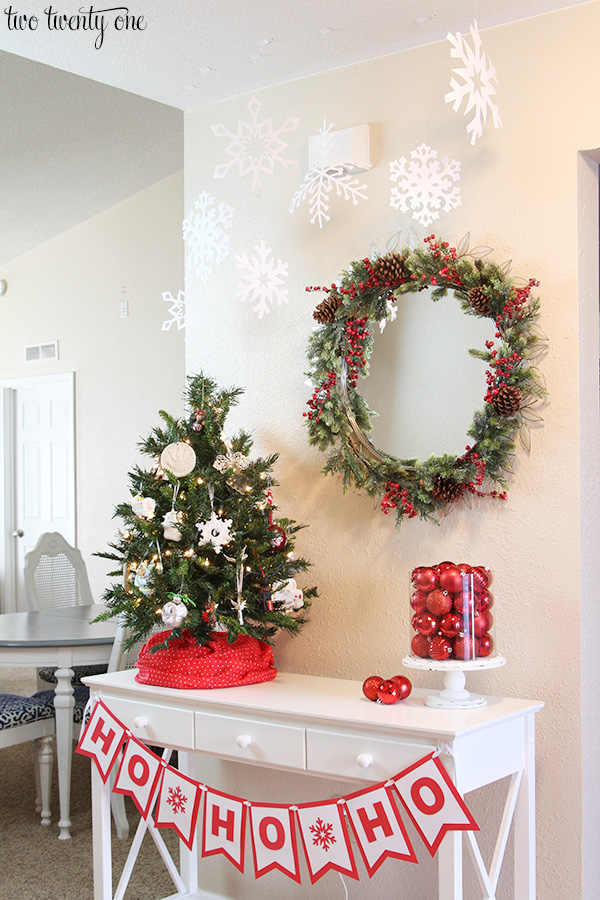 If you put up a 'pretty' Christmas tree, do you also put up a tree for your family ornaments?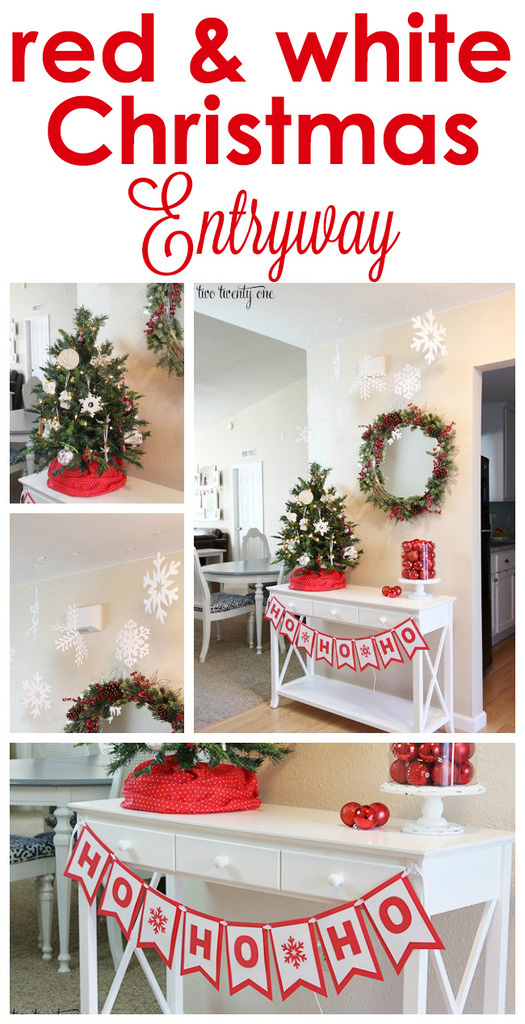 This post is brought to you by Command™ Brand. As always, opinions are 100% my own.