Hey, friends! I have a fun Christmasy tutorial for you today. You'll love it. Especially if you like plaid and Al Borland from Home Improvement.
I don't typically go with traditional colors for my Christmas decor, but I decided to add a little in this year. Enter my plaid, lumberjack esque 'JOY' letters.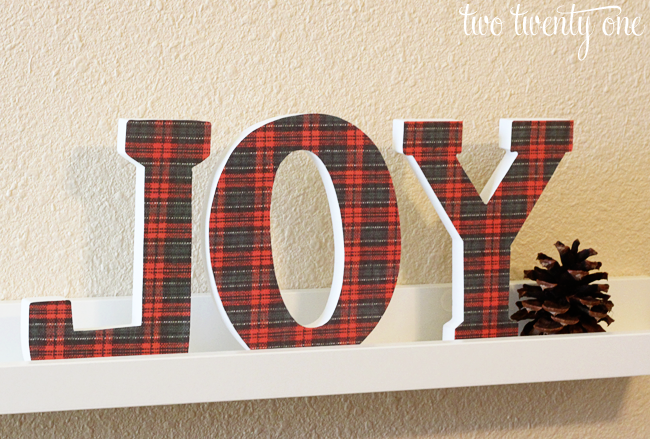 I used wooden letters, one sheet of scrapbook paper, and Mod Podge for this project. Super simple.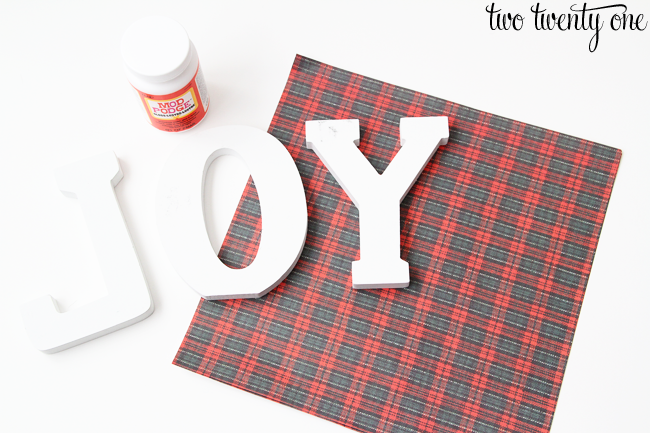 I started by tracing the letters. Make sure you flip your letters over so you trace them correctly.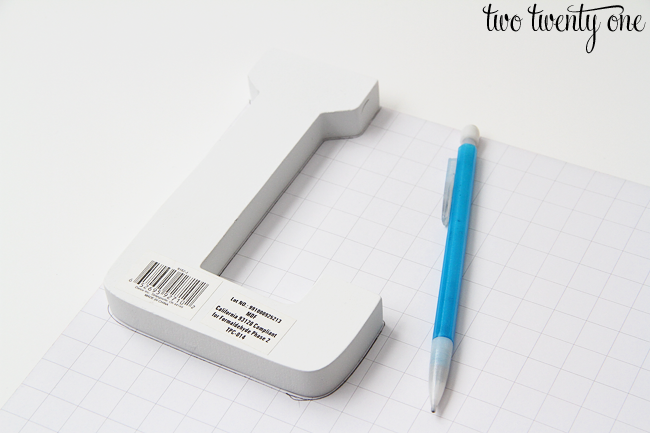 Then I cut out my traced letters. Did I ever tell you that I didn't win 'best scissor user' in kindergarten? Look at me now.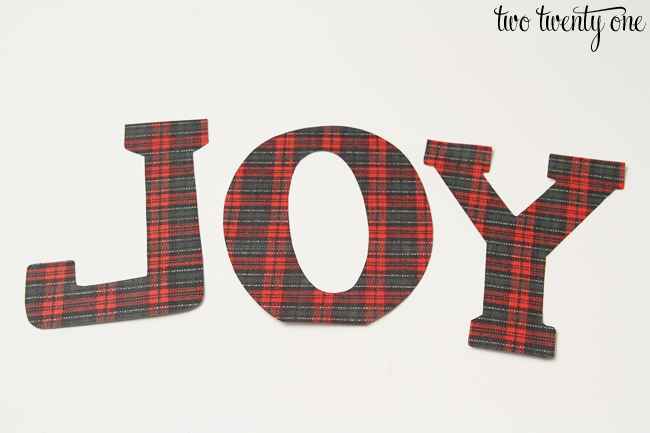 After the letters were perfectly cut out thanks to my mad scissor skills, I broke out the Mod Podge, and applied it to the front of the letter with a sponge brush. Then, I carefully put the scrapbook paper letter cut out on top. I sat a book on top of each letter for a couple minutes to help the paper adhere. I love using Mod Podge because it doesn't make the paper wrinkle like some glues.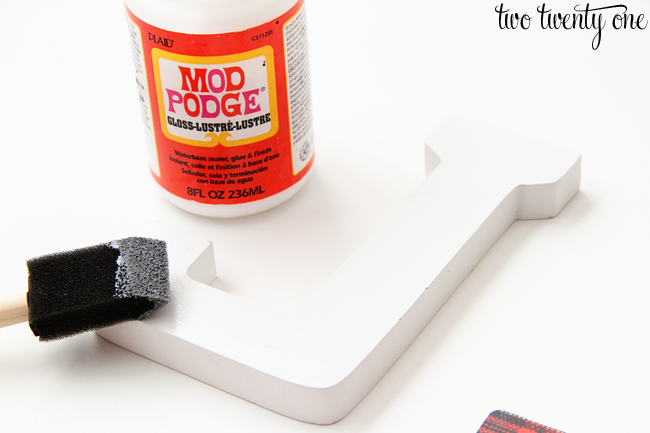 And there you have it. This was a quick and easy Christmas decor project. Not into plaid? You could do this with any type of scrapbook paper. Or you could use newspaper, sheet music, magazine clippings, glitter. . . the possibilities are endless.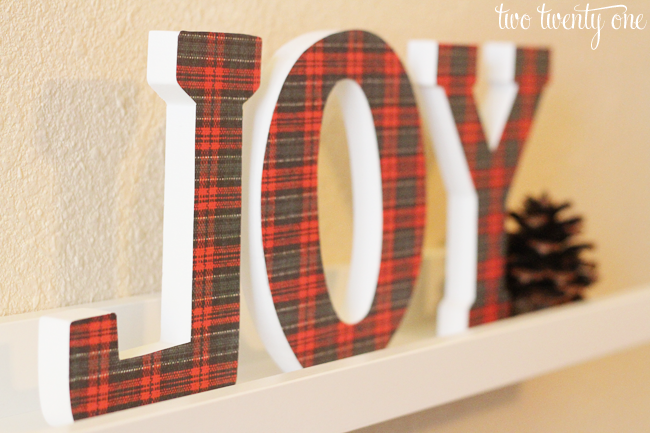 Do you decorate with traditional Christmas colors?
What Christmas crafts are you planning this season?
What are your thoughts on plaid? Al Borland?
Check out Mod Podge on Facebook,  Twitter and Pinterest.

Find my post disclosure here.