Decorated Pink Christmas Tree
I've had this pre-lit 4-foot pink Christmas tree for years, but I only busted it out once before and never showed it on the blog. The tree was an after Christmas sale find, so I probably spent all of $15 on it. When I bought the tree, my goal was to cover it in dessert-type ornaments because why not? And if you're on the hunt for a pink Christmas tree, I found this one, this one, and this one.
This year, I had the perfect spot for this little set up. When we moved into the house, we set our old entryway table in front of a small wall in our dining area. When I was looking at the space one day, I thought it'd be an excellent location for my pink, dessert-themed Christmas tree.
The pink snowflake sugar cookie tree topper is from Target a few years ago.
A lot of the ornaments are old after Christmas sale purchases I've been hoarding away for years. But some are new, like this glass cake slice ornament I bought at Michaels the other day.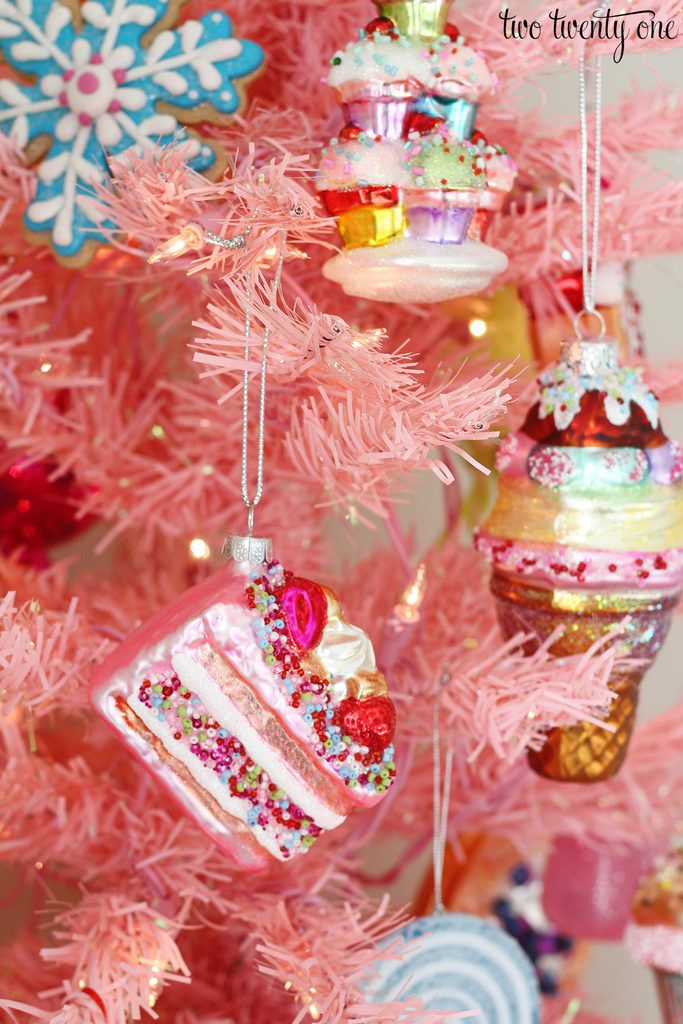 I got the cupcake ornament from Michaels. 60% off plus a 25% off your entire purchase coupon FTW.
Speaking of cupcakes, are you watching the Holiday Baking Championship on the Food Network? I was sucked in this past weekend. I'm doing my best to avoid The Great British Baking Show. JK. I just fired up Netflix and now I'm hooked at 11PM at night.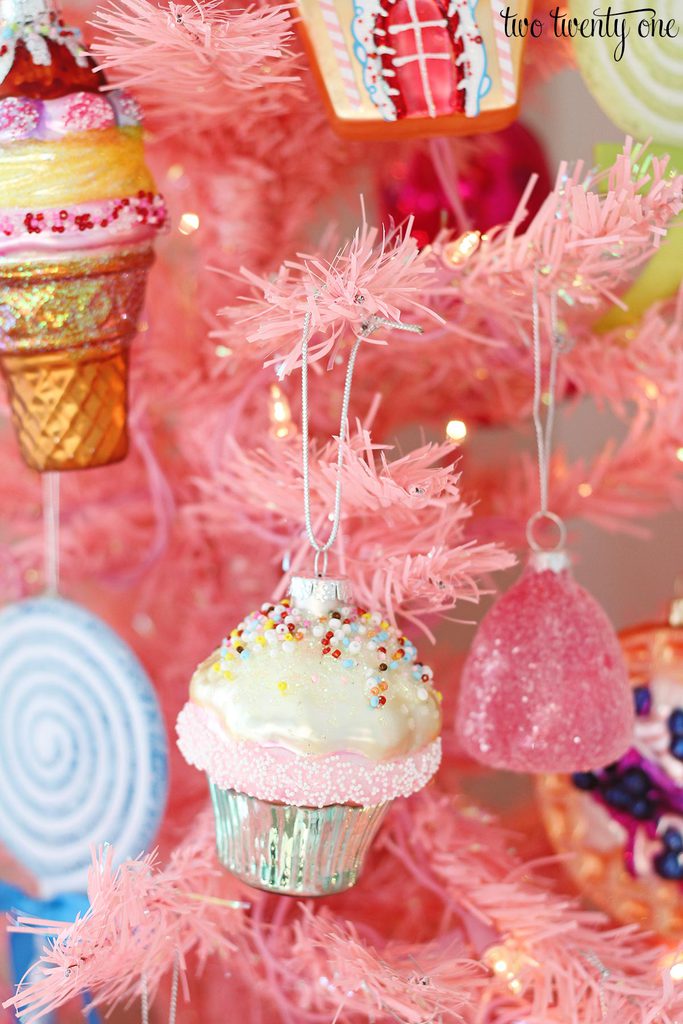 I'm IN LOVE with this advent calendar, which is on sale for 20% off (use code FALLBACK). The retro feel of it reminds me of my grandma.
I also like that I can incorporate it with different Christmas color schemes because of the different colored houses.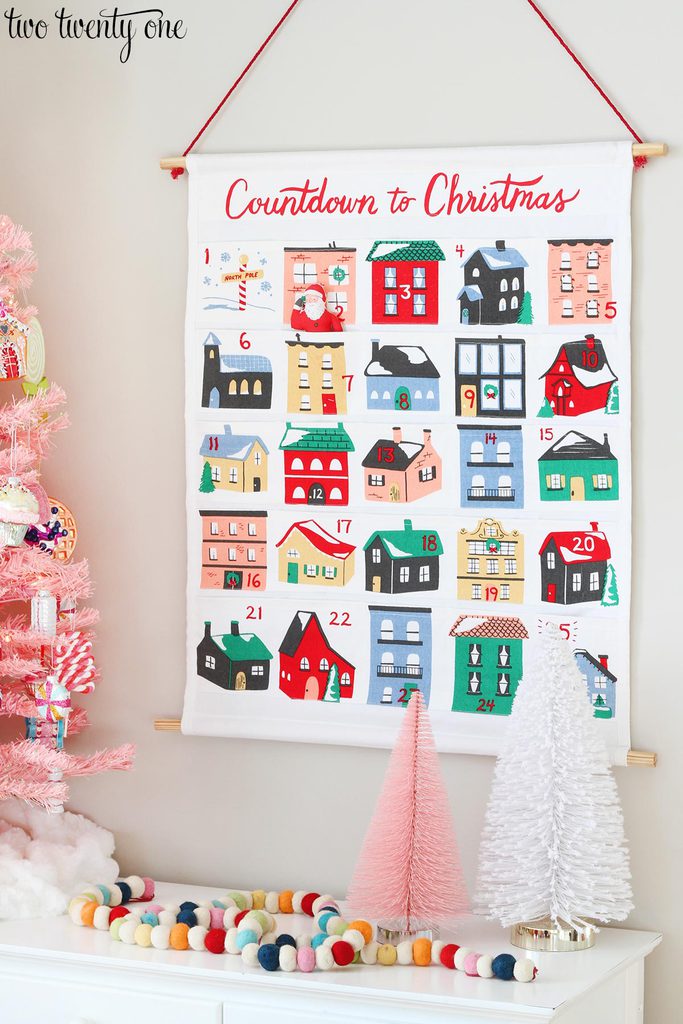 I originally spotted the advent calendar in Paper Source a month ago, but I passed it up. However, I couldn't stop thinking about. Then, I almost bought it during a 20% off sale but didn't because I'm such a tight ass/spoiled Amazon Prime member who doesn't like to pay for shipping. I figured I'd head back to the actual store and grab it when I was around the mall again. A week or so later, I went online to look at it again during another 20% off sale and it was sold out. I called my local store and they were sold out too. So I sent a screenshot of the calendar to my best friend, who lives in Chicago, and said, "If you're in Paper Source and see this, grab it for me." Fast forward 18 hours, and she texts me a pic of her holding it. I told her to get it.
In the end, I ended up spending $12 more than the original price because my BF bought it and mailed it to me. So the moral of this story, is when you see something in a store, just buy it. And if you don't buy it in on the spot in-store, pay for the damn shipping.
And in case the original advent calendar I link to sells out, I found the same one here.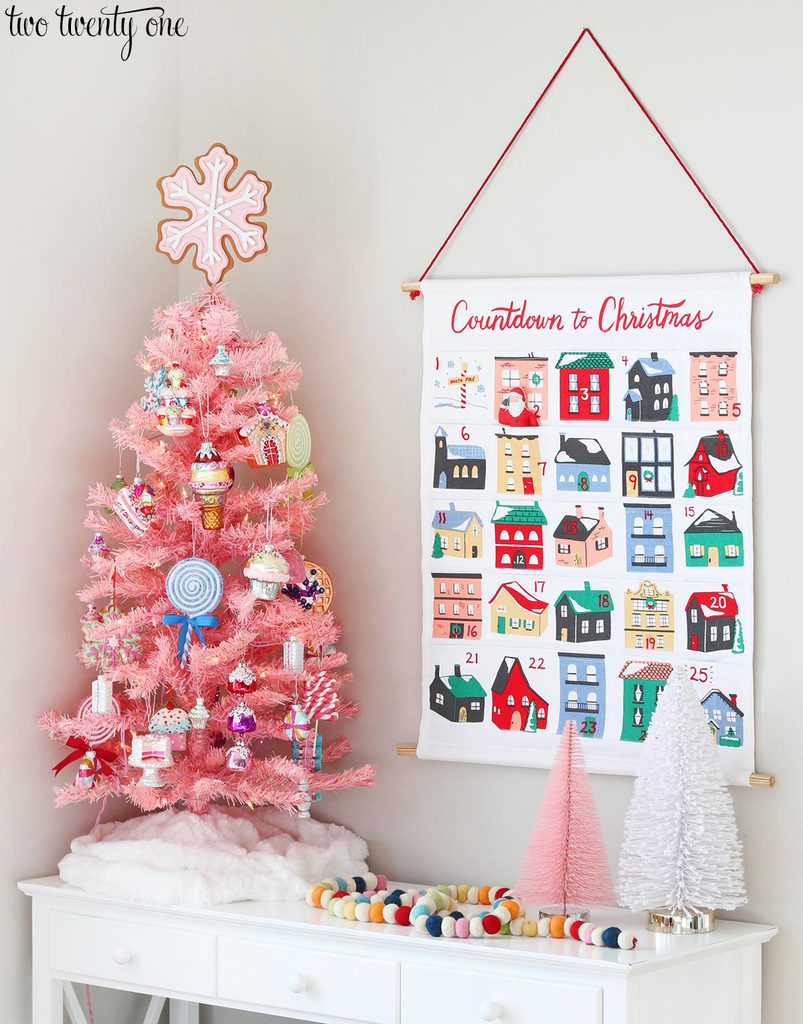 Isn't the Santa adorable?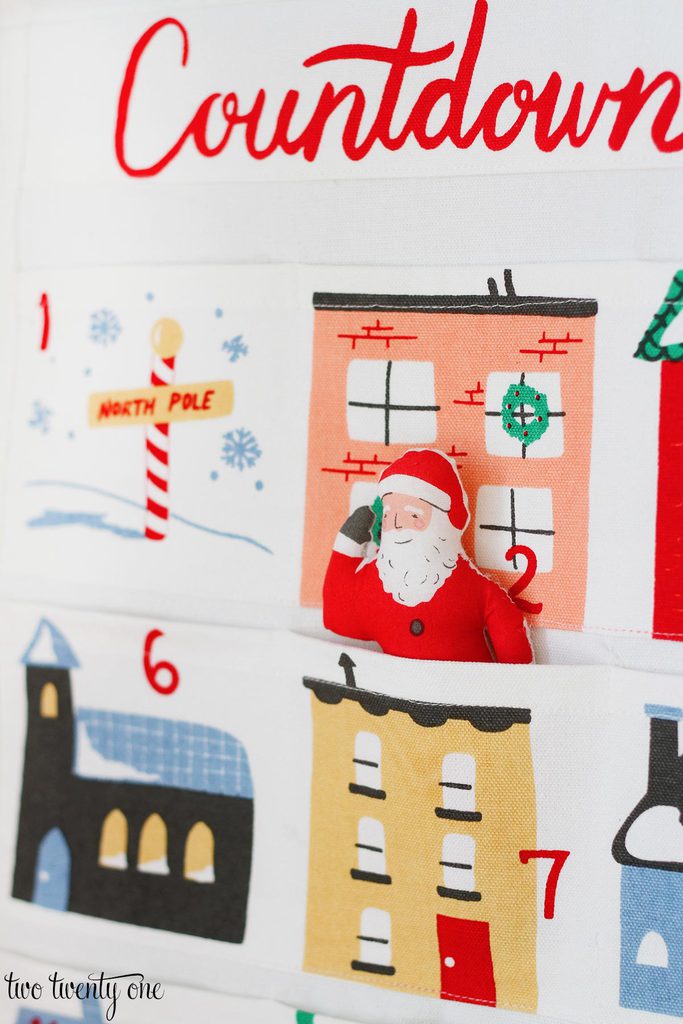 The bottlebrush trees are from Target, circa 2016. I was upset when they didn't bring them back again this year. They came out with a variation of the white tree, but it has a wooden base and it's not nearly as cute.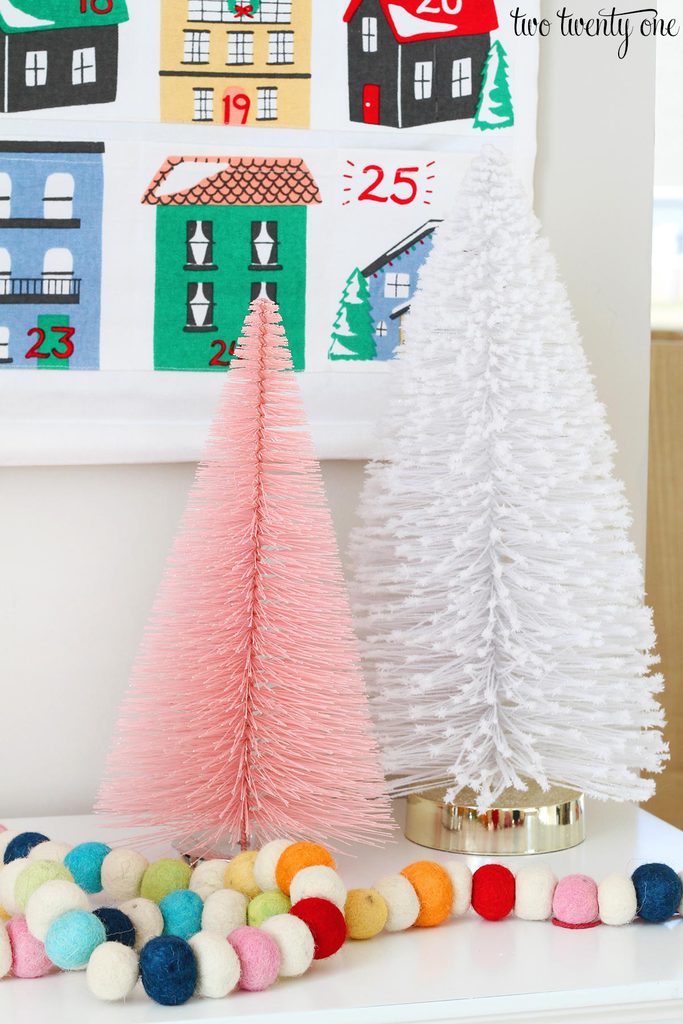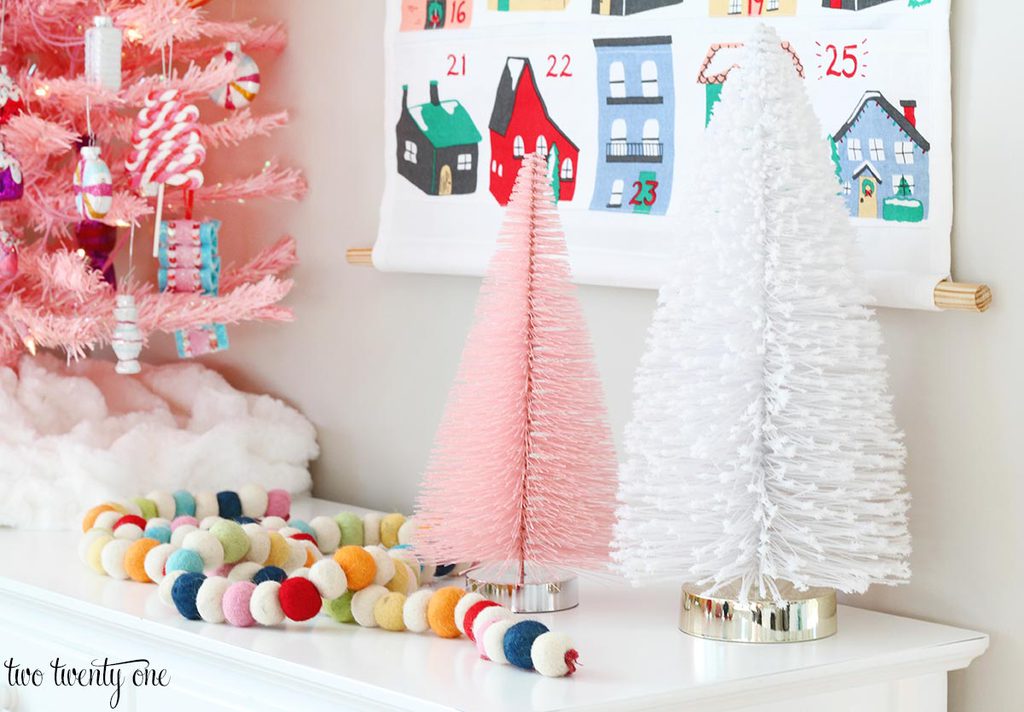 This specific multi-colored pom pom garland is from Michaels, but it's sold out in most places (I should've bought more). Here's a look a like though.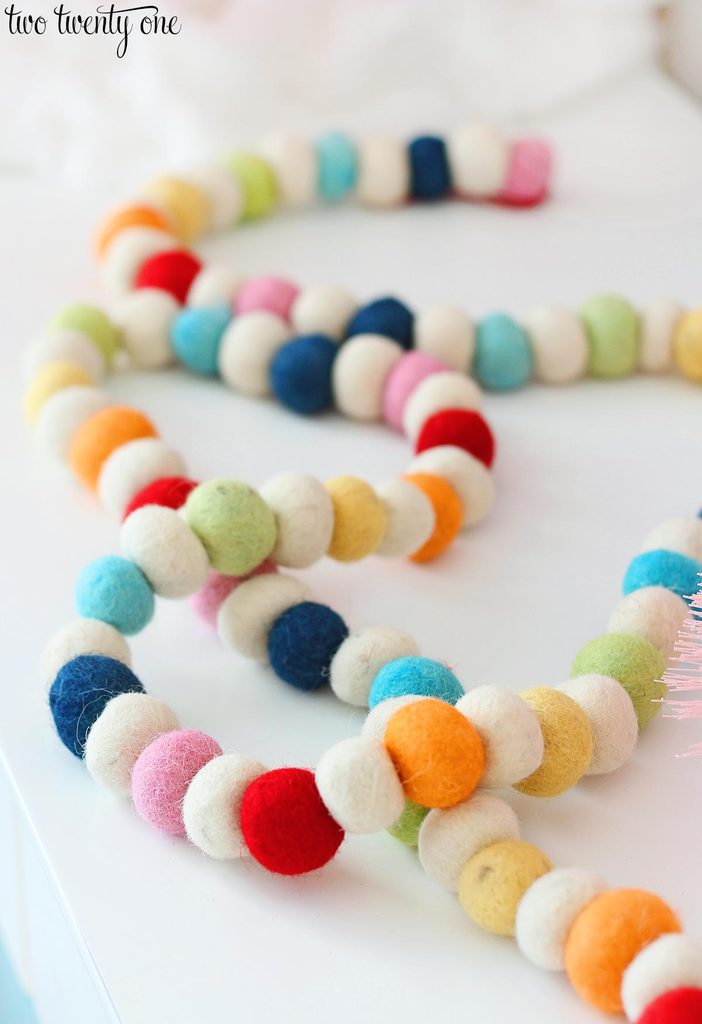 The tree skirt is a yard of furry fabric I scored at JoAnn for $6 with a coupon. I just folded it and wrapped it around the tree.