No Sew Placemat And Napkin Ring
Welcome to another edition of Chopped– but with Crafting Supplies. The theme for this edition is Thanksgiving table, so I decided to create a quick and easy no sew placemat and napkin ring.
Obviously you can knock out as many of these as you'd need, but I wanted to show how easy they are to make in case you're hosting Thanksgiving and want to jazz up your table a little bit.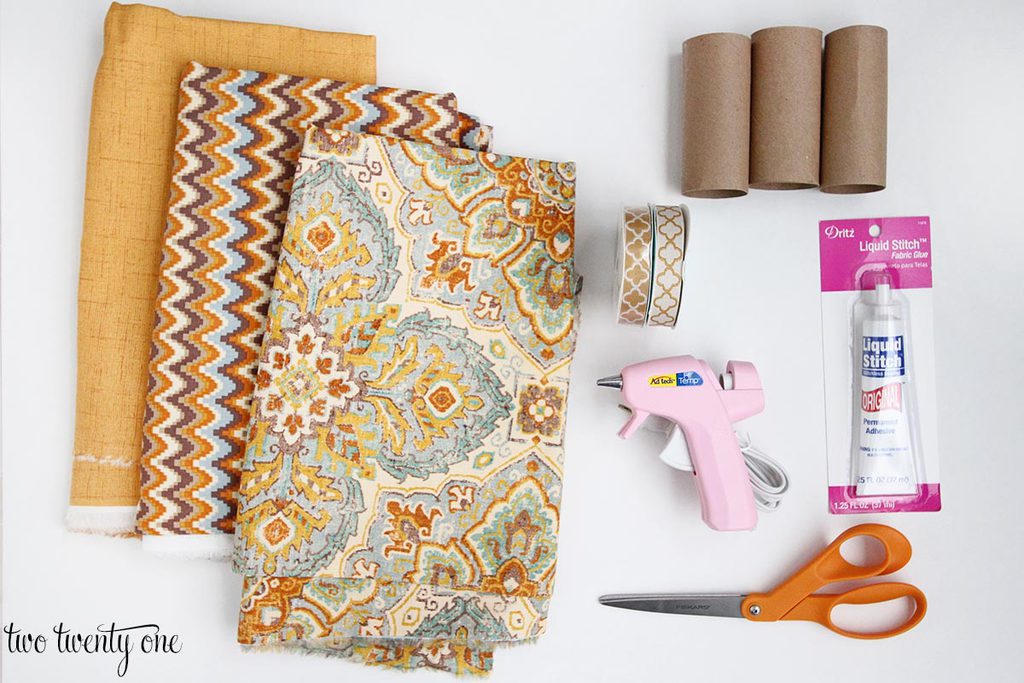 Here's what you'll need:
Waverly Inspirations fabric … Walmart
Waverly Inspirations ribbon (optional) … Walmart
scissors … Walmart
hot glue gun + glue … Walmart
Liquid Stitch … Walmart
paper towel or toilet paper rolls
tape measurer
To make a standard 12″ x 18″ placemat, cut your fabric into 13″ x 19″ sections. Flip it over, fold in the edges by 1/2″, and iron the edges to make a crease.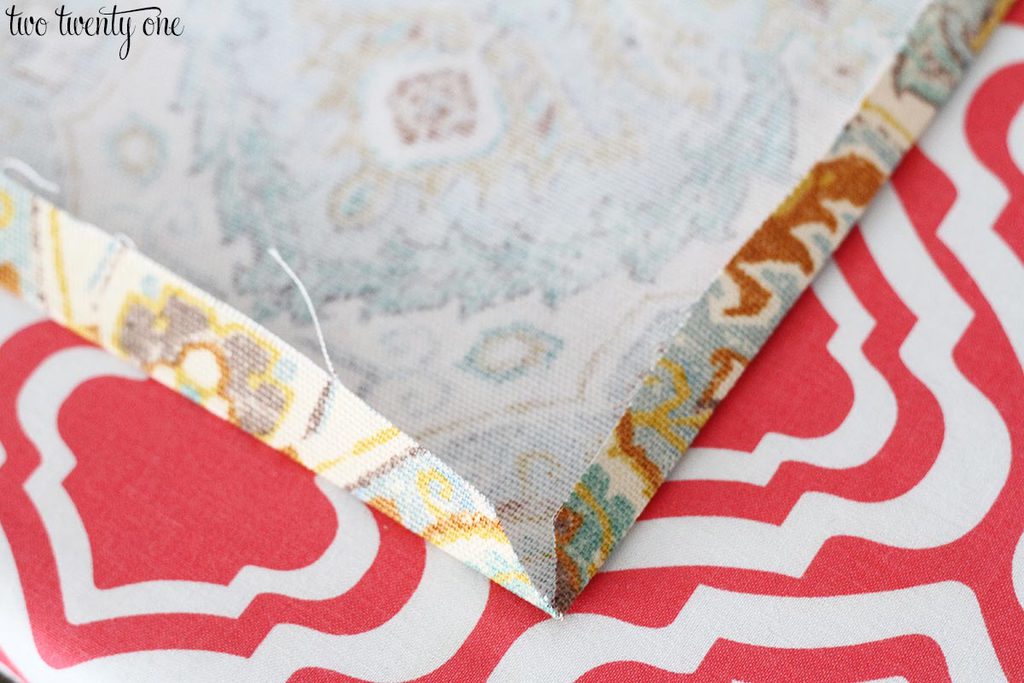 Use the Liquid Stitch to secure the edges.
And that's it! You've made your placemat.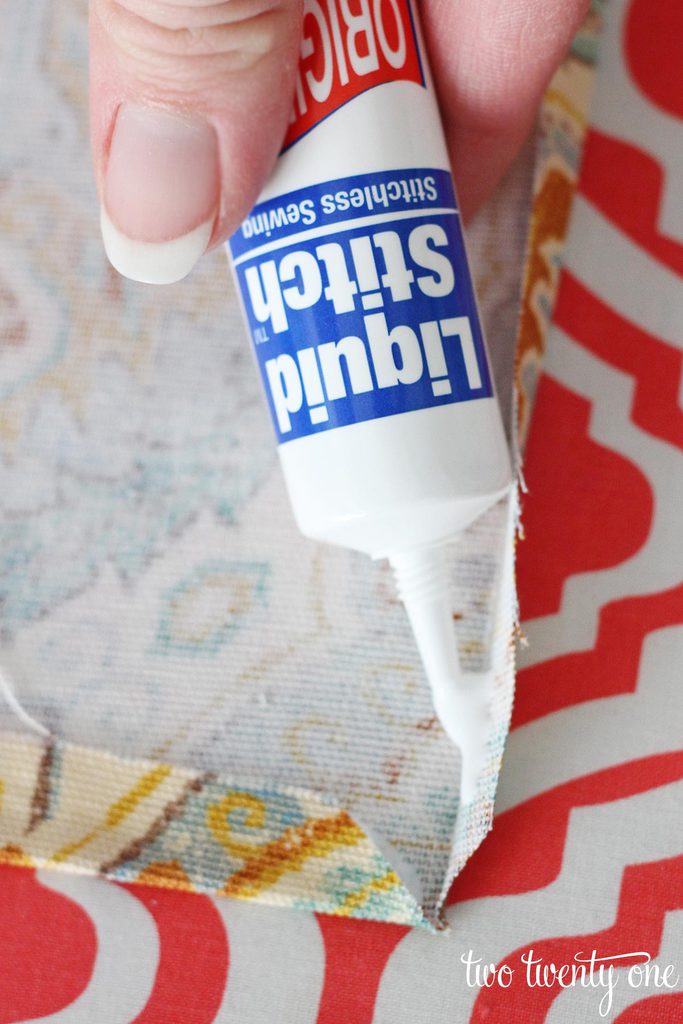 To make the napkin ring, cut the toilet paper roll to about 1.5″.
Cut the fabric into a 3″ x 5.5″ strip.
Put some hot glue in the middle of one edge of the fabric.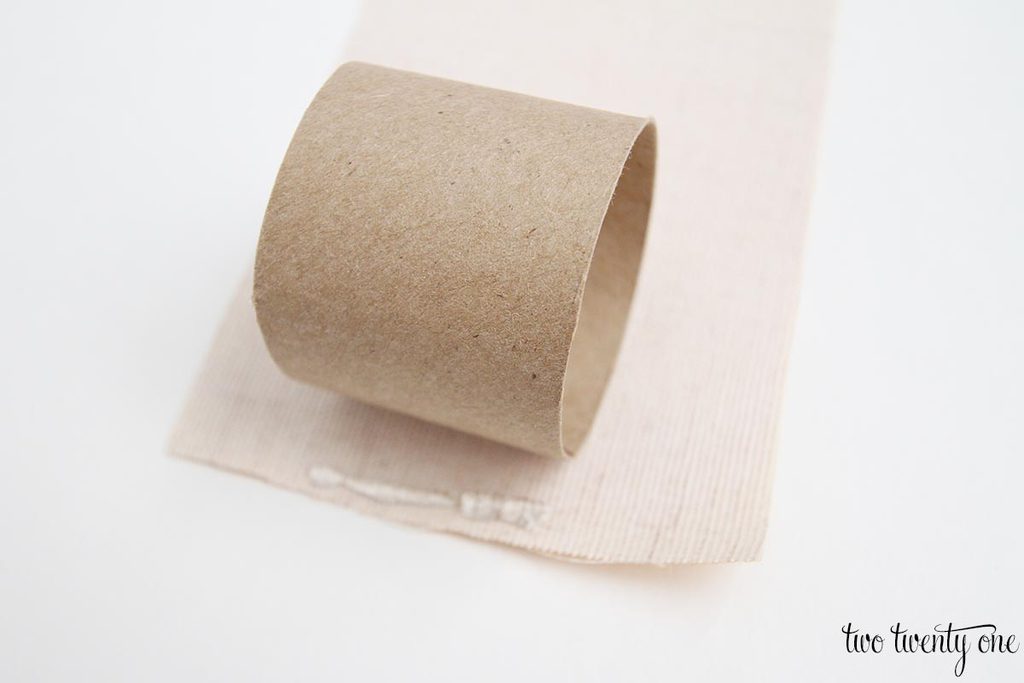 Roll the toilet paper roll, and glue the other edge down.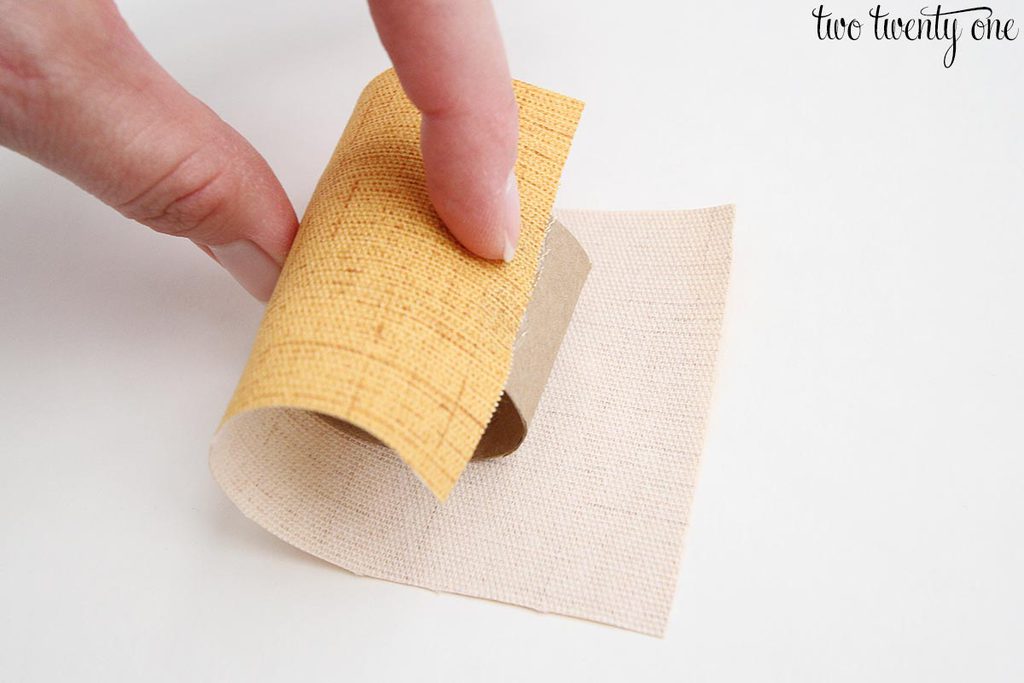 Put a dab of hot glue on the inside edge of one side of the fabric. Fold it into the inside of the roll and press down. Fold the rest of the fabric into the roll.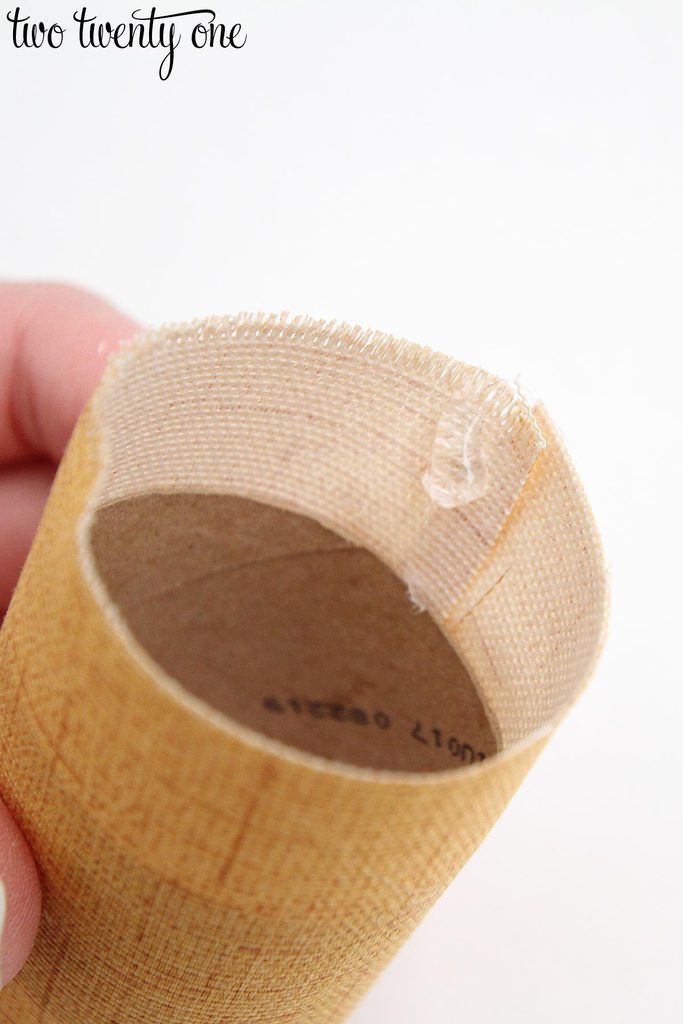 Put a dab of glue on the other end of the fabric, fold it in and press.
Repeat on the other end.
You may have to put another little dab of glue in the middle of each side as well to secure the fabric.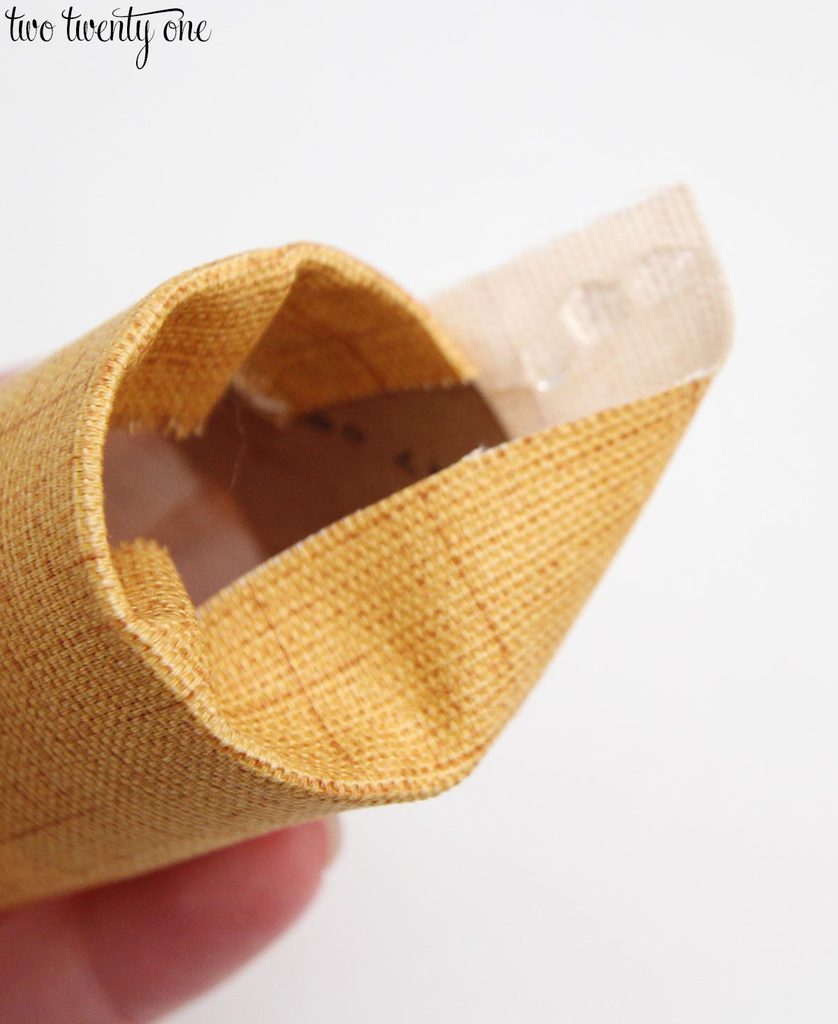 You can leave the seam like this and face it toward the plate. Or you can take a piece of ribbon and glue it over to cover the seam.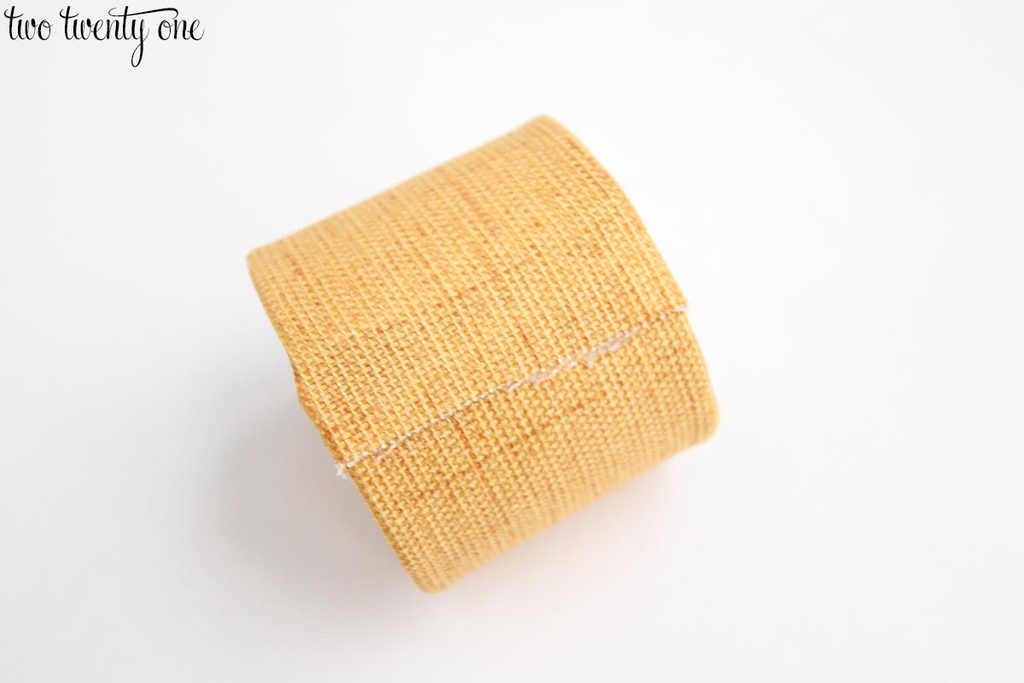 Tadah! A quick and inexpensive napkin ring.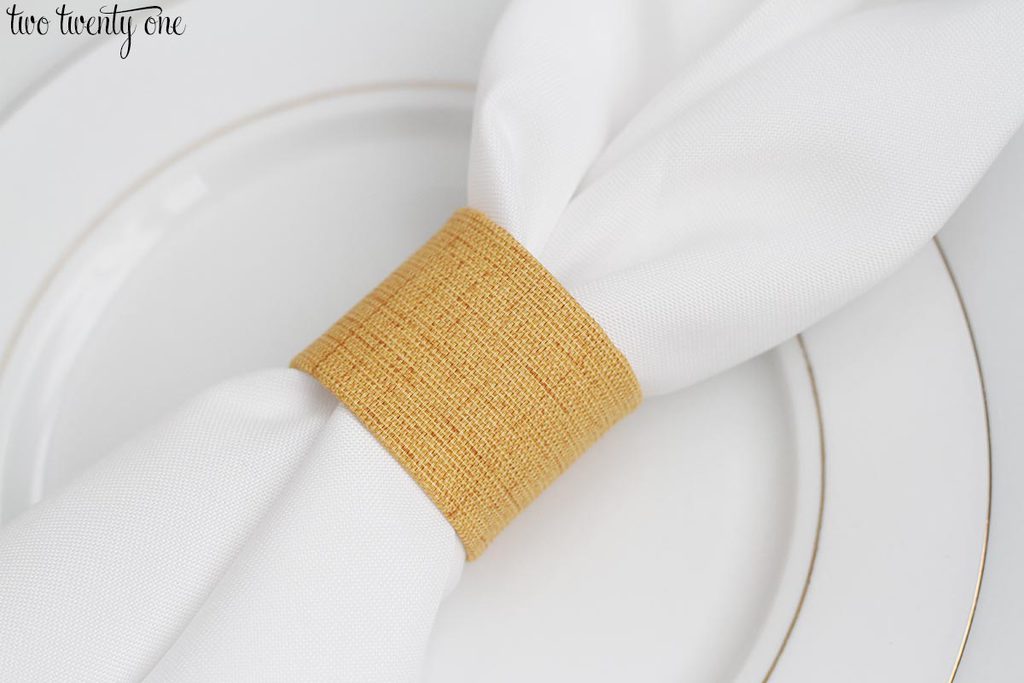 And here's the finished place setting with the no sew placemat and napkin ring.
While the placemat isn't 100% perfect, it still looks good to me.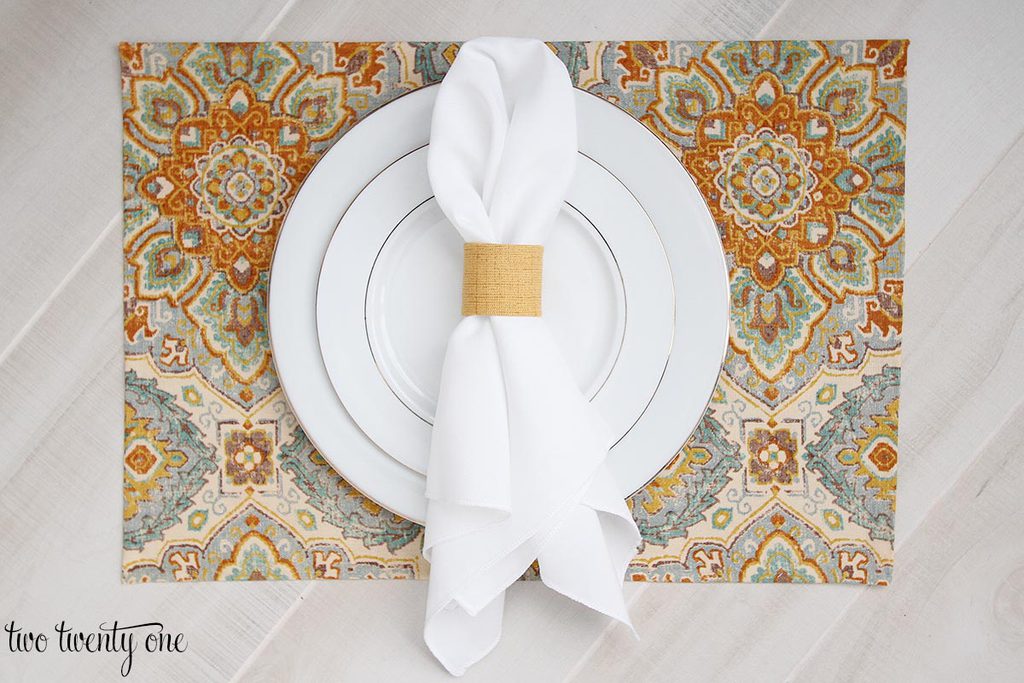 I want to say that it took me about 30 minutes to knock these out, but I was taking pictures along the way. So I think if I really got going, I'd be able to knock out 8 place settings in 1-2 hours.
If you want a sturdier napkin ring, you can use a plastic wrap or foil tube.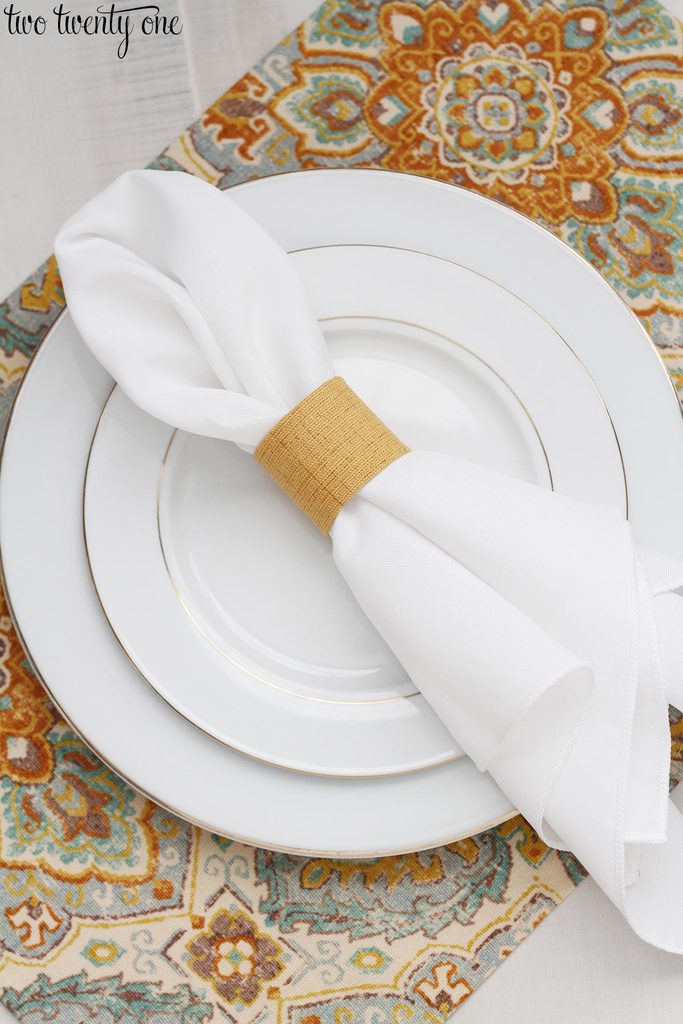 Happy Thanksgiving, friends!