Let's be honest, it's not always the easiest getting toddlers to eat. There's nothing quite like placing, what you believe to be, a delicious and nutritious meal in front of your tyke only for them to thrash around like you're trying to poison them.
I'm always trying to be inventive about what I serve Owen so today I thought I'd share a few toddler lunch ideas that involve lunchmeats. Because let's face it, no one has the time to roast a whole chicken for the sake of their toddler's culinary experience.
I like to use HORMEL® NATURAL CHOICE® lunch meats because they're packed with flavor and have no added preservatives. The meats are packaged, sealed and pasteurized by being placed under high-pressure water exertion.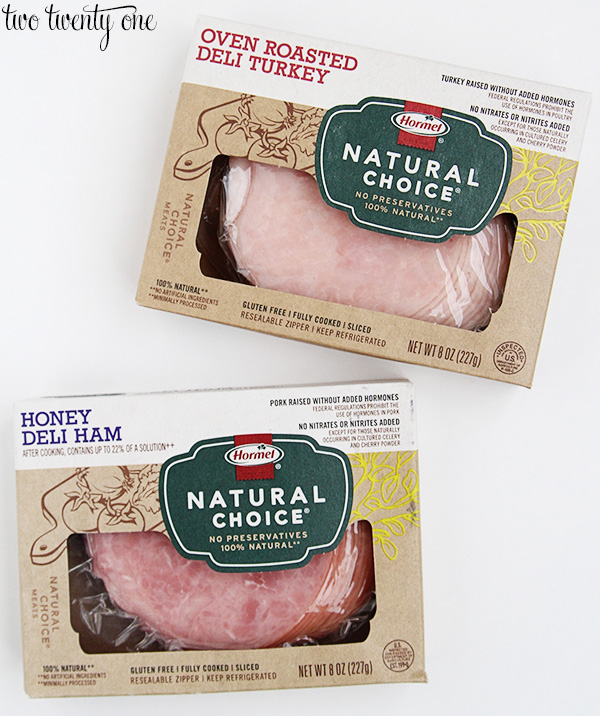 Lunch #1: honey deli ham pinwheels, avocado, with kiwi, banana and blueberries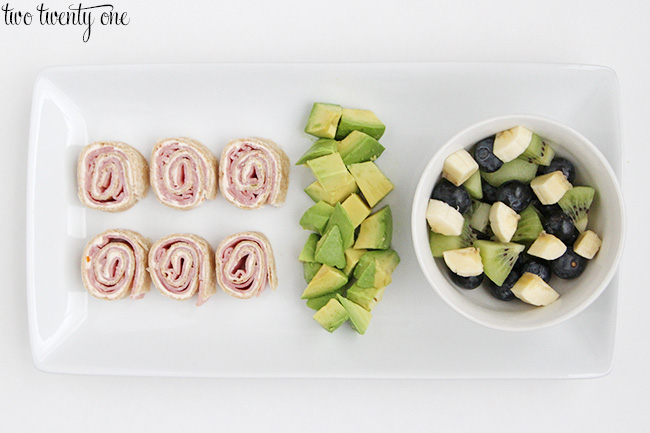 These pinwheels look super fancy, but they take just as much time to make as a regular sandwich. Plus, these are great to make the night before.
Spread a little veggie cream cheese on a whole grain tortilla, add one layer of ham (I use 3 slices), roll it up, wrap it in plastic wrap, and pop it in the fridge for a little bit. Once it's chilled, unroll it from the plastic wrap and slice it up.
You can also add diced up vegetables to the pinwheels if you'd like. Just make sure they're hardier veggies like peppers.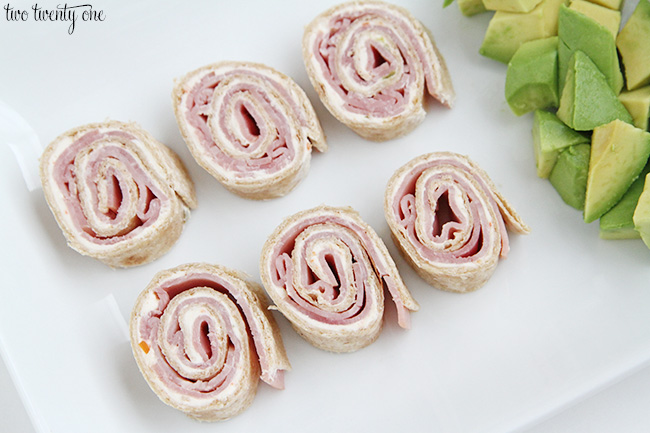 Lunch #2: grilled honey deli ham with colby jack cheese and avocado, pickle, and a fruit and veggie pouch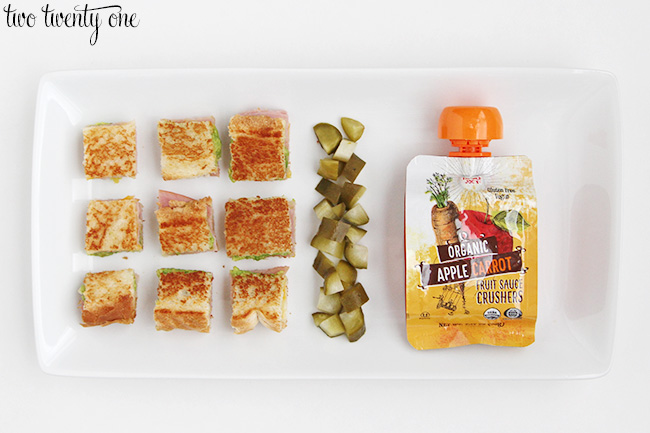 Owen usually won't turn away a grilled cheese with avocado. And sometimes I'll slide in a slice of ham for extra protein. Mashing up a little avocado and sneaking it into a grilled cheese is a great way to trick your kiddos into getting their fruits. Plus avocados are very nutritious. And since Owen doesn't drink milk, they provide him with the healthy fats his body needs.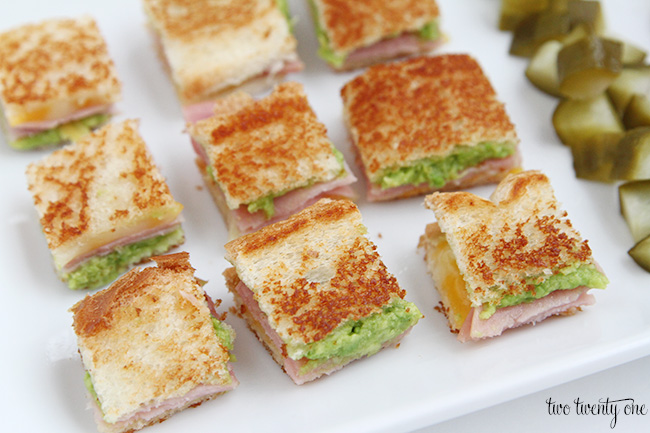 Lunch #3: pasta salad with oven roasted deli turkey, black olives, and peppers and a veggie/fruit/yogurt pouch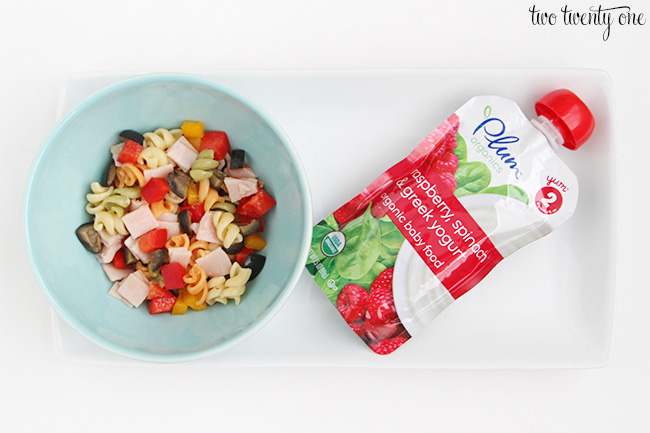 I add a little bit of Zesty Italian salad dressing to the pasta salad to give it some added flavor. When Owen eats any pasta salad I throw together for him, he usually picks out and eats his favorite things first. And I'm cool with that as long as he eats a decent amount.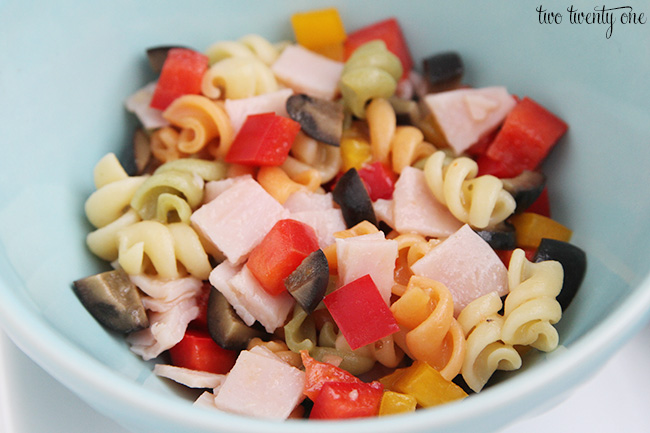 You can learn more about the NATURAL CHOICE®  line on Facebook and on Pinterest.