Hey there! Kind of long time, no see. I hope you had a great holiday season with family and friends! I decided to take a couple weeks off to recover from the November and December blogging craziness and the holidays. But I'm excited about getting back into gear.
One thing I'm looking forward to is tackling some projects around here. I really want to work on our master bedroom closet this spring. There's so much stuff I need to purge and organize.
It also happens to be another edition of Chopped– but with Crafting Supplies! There's no set theme this month, so I decided to create a DIY jewelry organizer for the closet. But I guess I should really call it a necklace organizer since that's all I'm using it for but you can use it for most jewelry.
Here's what my necklace situation looked like before. I'd just grab a hanger and sling some necklaces on it. The necklaces were organized by color though.
But I figured I could make better use of the space.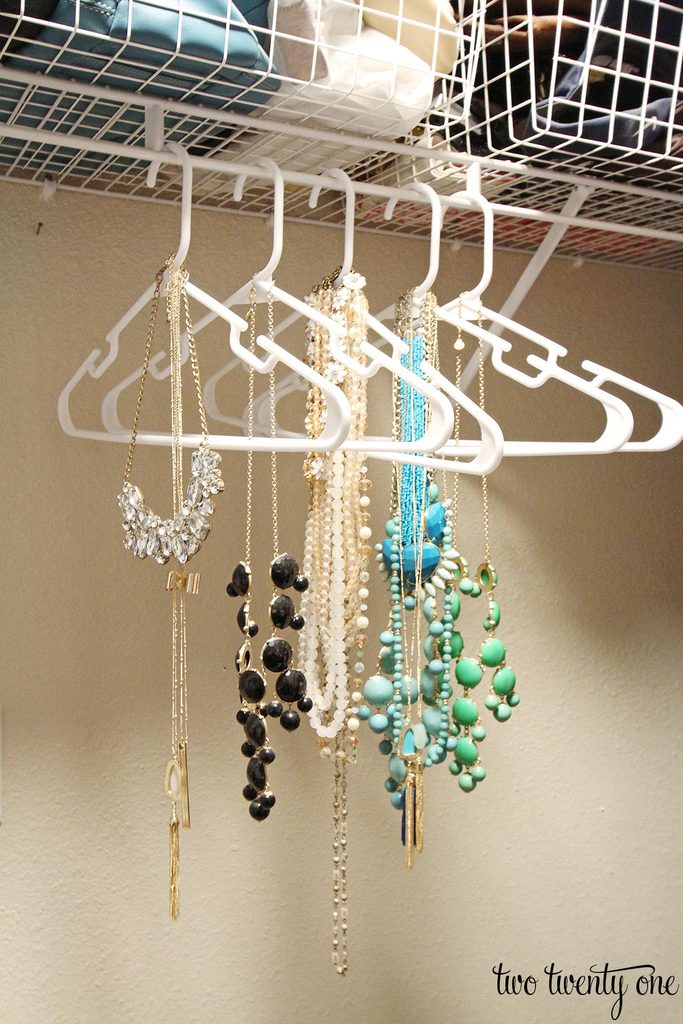 Here's what you'll need:
30″ x 40″ piece of Waverly Inspirations fabric … Walmart
Waverly chalk paint … Walmart
24″ x 36″ cork board … Walmart
wooden pushpins … Walmart
spray adhesive … Walmart
scissors
hot glue gun + glue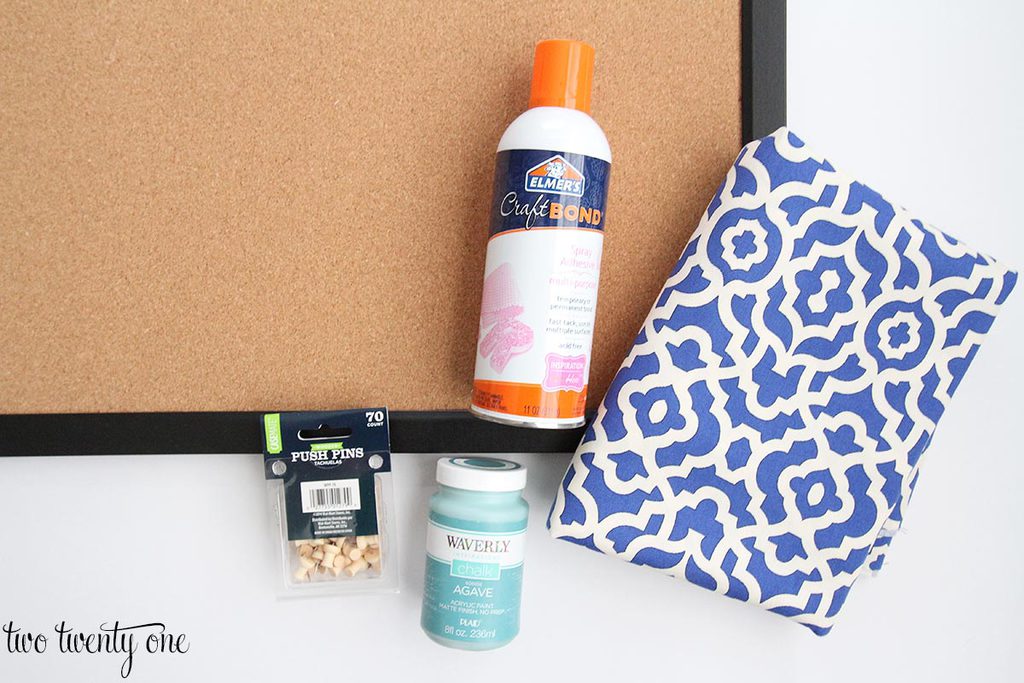 First, iron the fabric so it's smooth.
Then, position the fabric on top of the cork board, making sure it's level (if it's a patterned design). Lift large sections of the fabric and spray the cork board with the spray adhesive. Smooth the fabric over the cork board. I did this in four big sections.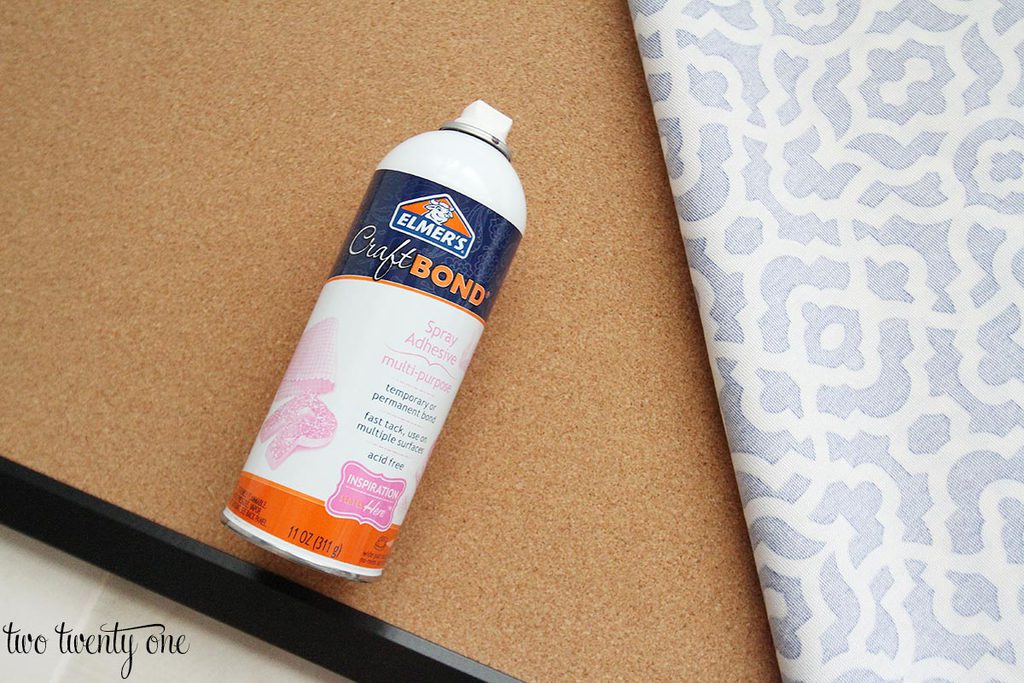 Once the fabric is glued to the front, flip the cork board over.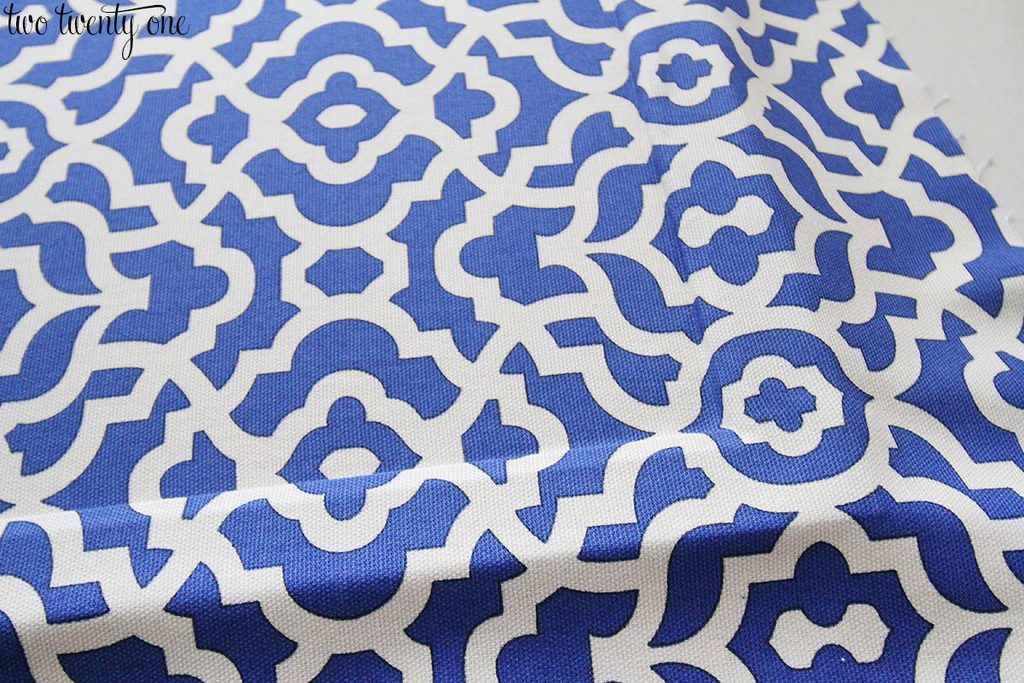 Pull the fabric onto the back and glue it into place.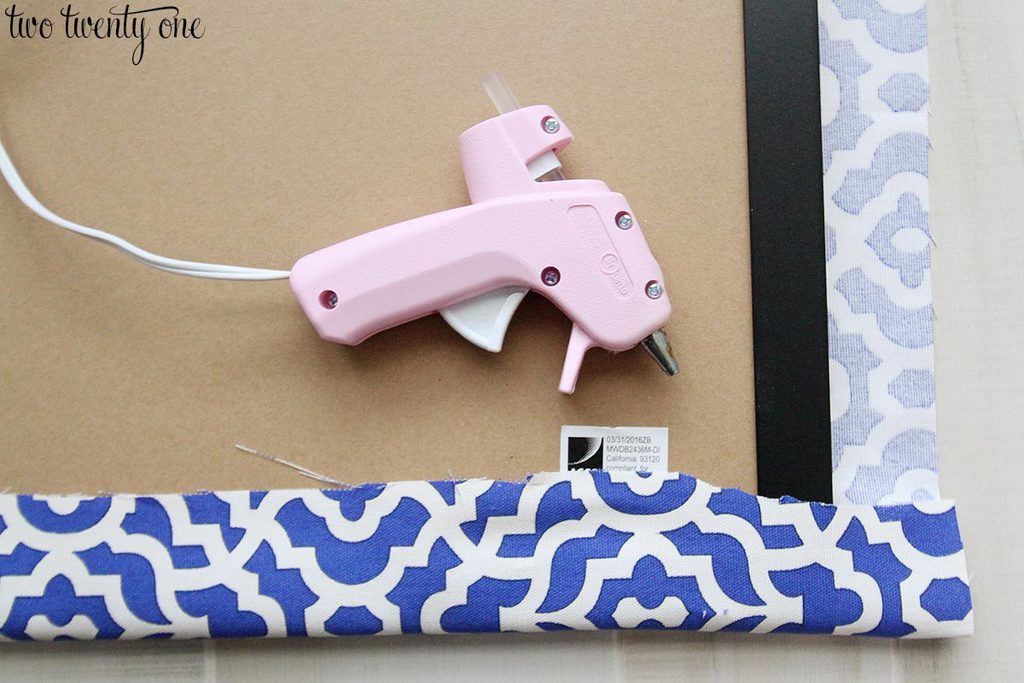 I painted thumbtacks by sticking them into an empty box.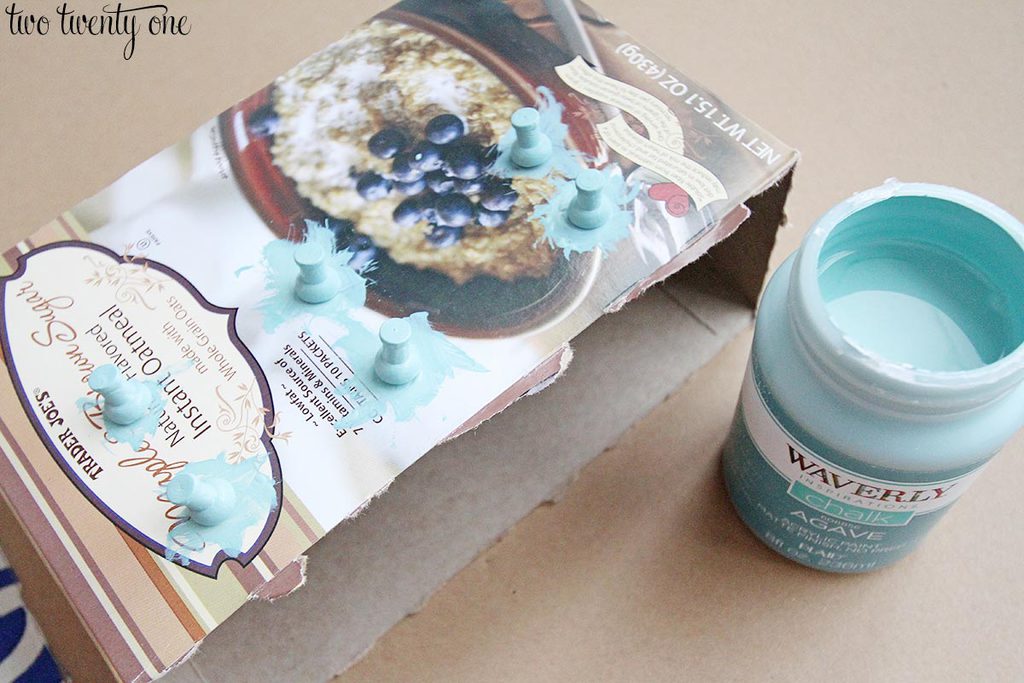 And here's the final result!
It looks a lot more fancy than necklaces on white, plastic hangers, doesn't it?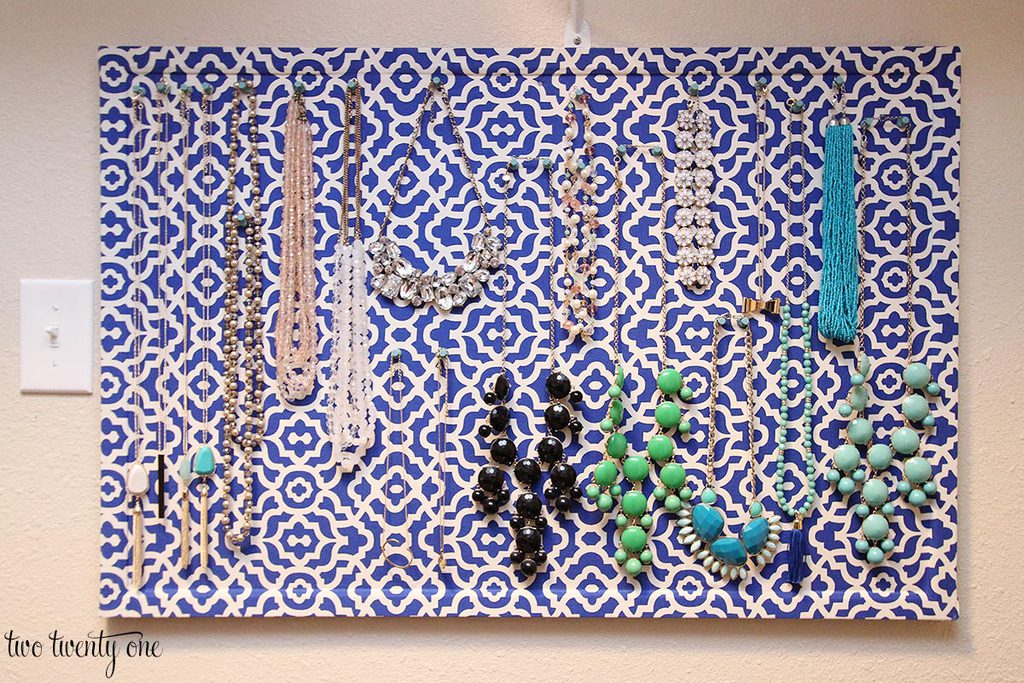 Here's a little tip if you recreate this: use two pushpins with statement necklaces. It helps to keep them flatter.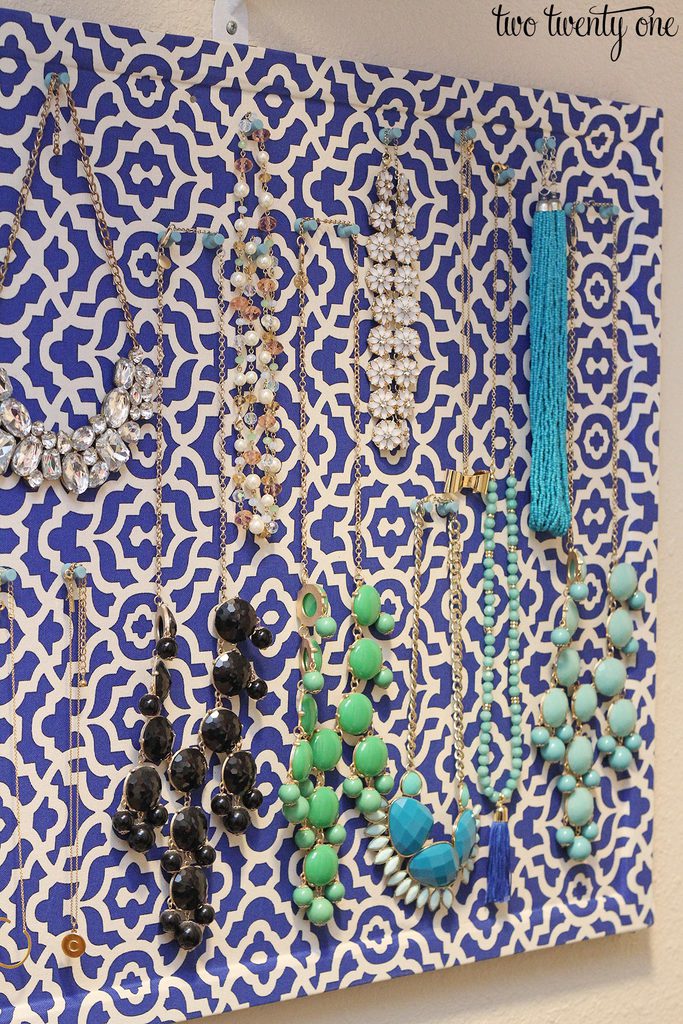 The pushpins work perfectly for smaller chains and thicker, beaded necklaces.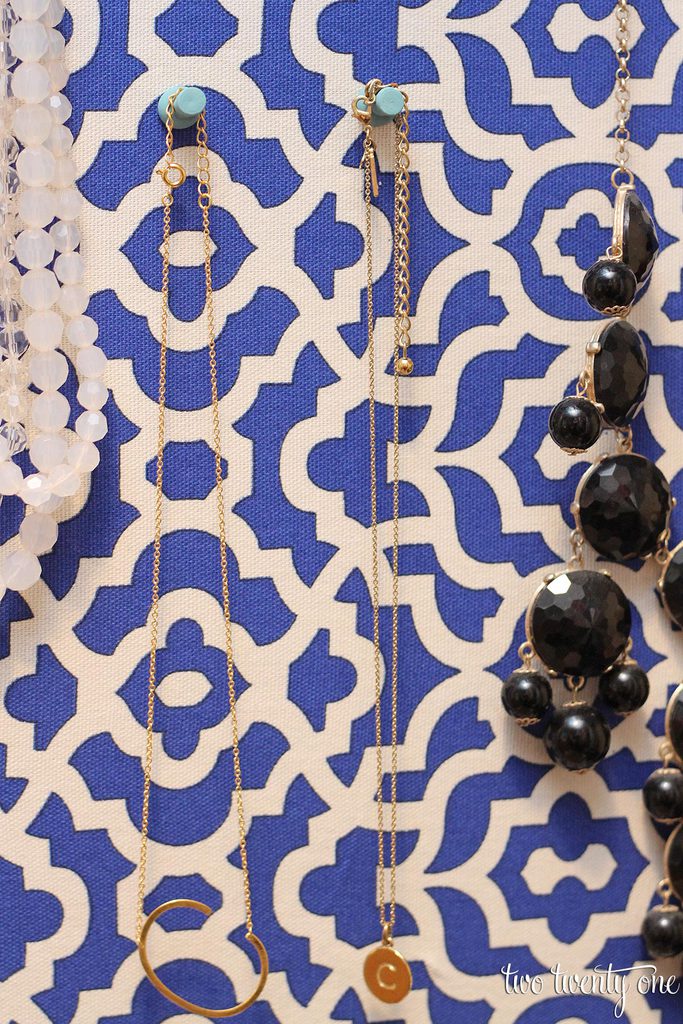 I love how this adds a fun pop of color and design to our, for the most part, boring closet.
And the best thing about this project is that it costs around $20-25.