Organized Mani-Pedi Caddy
Ah, mani-pedis, some girls' weekly splurge. I, on the other hand, am not a mani-pedi girl. In fact, I feel slightly toolish saying "mani-pedi".
I dislike manicures because I don't really like wearing fingernail polish– I prefer my naturally french tipped fingernails (seen here). And the last time I had a professional pedicure was before our wedding 2 years ago. I'm cool with pedicures, I just never have the desire to get them. That and I have beastly feet.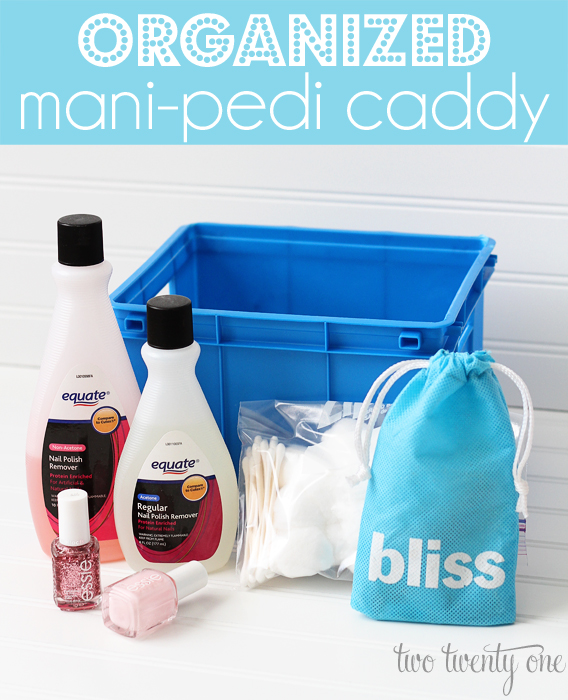 So with all that said, I give myself mani-pedis in the privacy of my own home. I save money and save a poor soul from having to manhandle my Sasquatch feet.
The contents of the caddy include:
• nail polish remover (non-acetone and acetone)
• cotton balls and cotton swabs
• nail tools (nail clippers, cuticle pushers, cuticle nipper, emery board)
• nail polish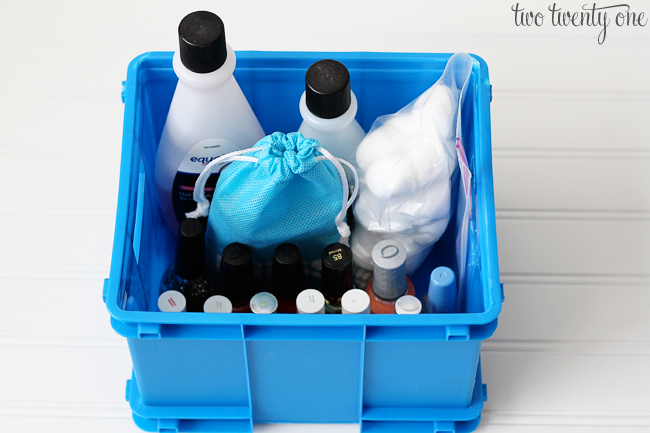 I keep the tools in a drawstring bag I received with some bliss beauty samples. I'm all about reusing random things rather than going out and buying something new.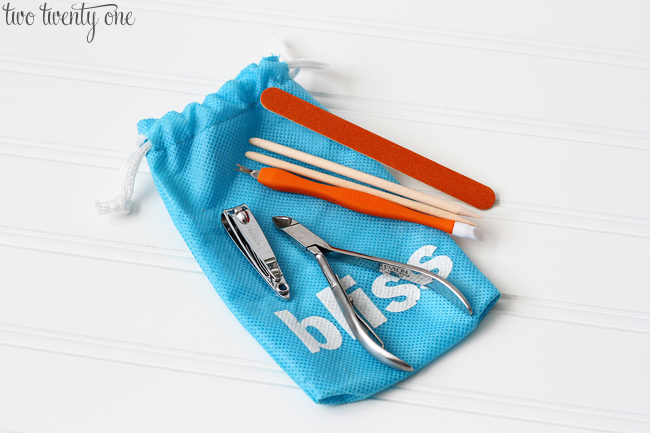 Whenever I need to trim and file my fingernails or give myself a pedicure, I grab the caddy from under my bathroom sink and get to work. It's nice because everything I need is in one place.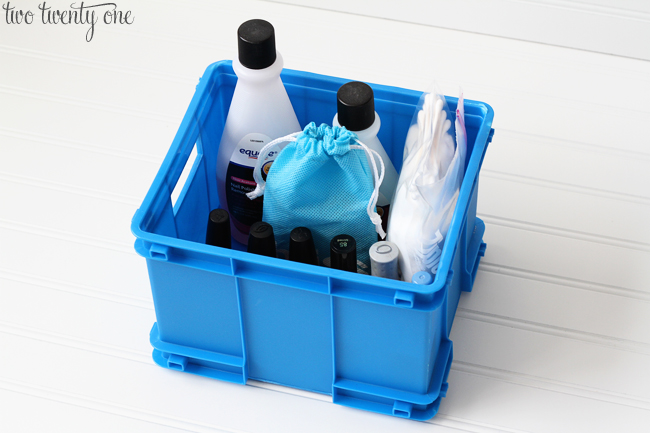 Some of you may wonder why I use acetone and non-acetone nail polish remover. For the most part I use non-acetone nail polish remover because it's gentler than acetone. I use acetone nail polish remover for harder-to-remove nail polishes– like ones with big pieces of glitter.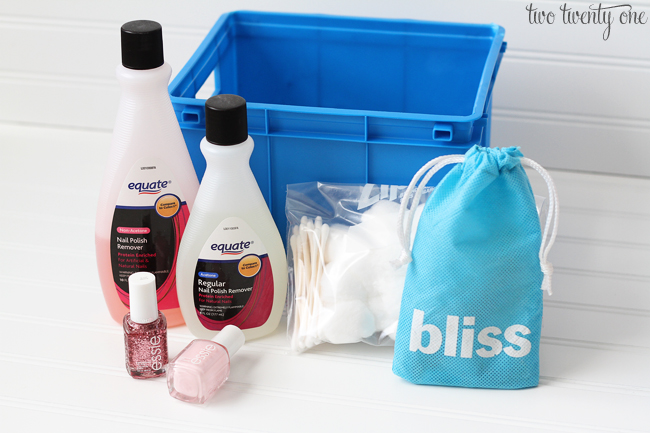 Are you a nail salon mani-pedi girl or an at-home mani-pedi girl?
Do you have a system for organizing your nail products?