10 Quick & Easy Organization Tricks
One of my current goals is to knock out small organization and cleaning tasks in 10 minutes or less. Like the other night, before Brad and I went to bed, we cleaned up the toy-plotion in our living room. I timed it and in 4 minutes we had organized Owen's stuff and put it away.
So today I'm sharing 10 quick and easy organization tricks. And what I love about these things is that most can be accomplished in 10 minutes or less.
1. Bath Toy Clutter
I'm not shy about my love of inexpensive mesh laundry bags (see here). Grab a Command bath hook and a mesh bag to curtail all those bath toys.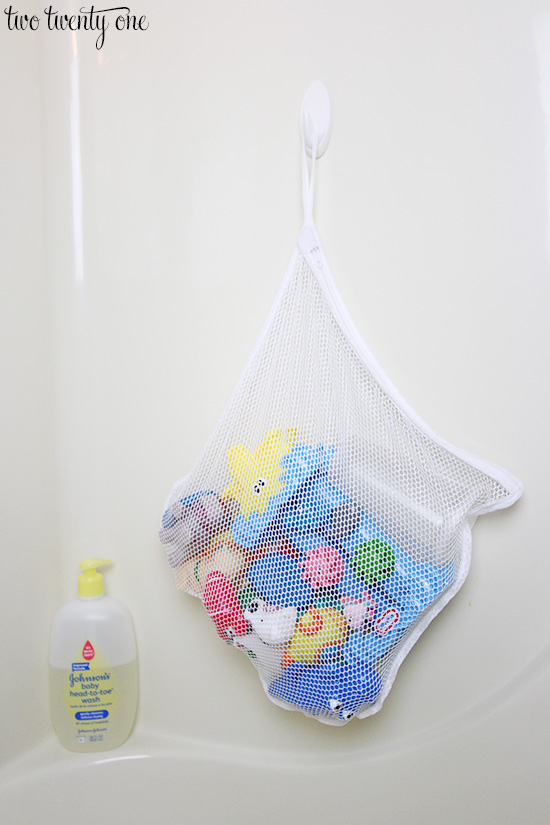 2. Tackle Those Kitchen Cabinets
One of my favorite kitchen organization projects was owning my baking cabinet. I still use this system so you know it works. Learn more about this project here.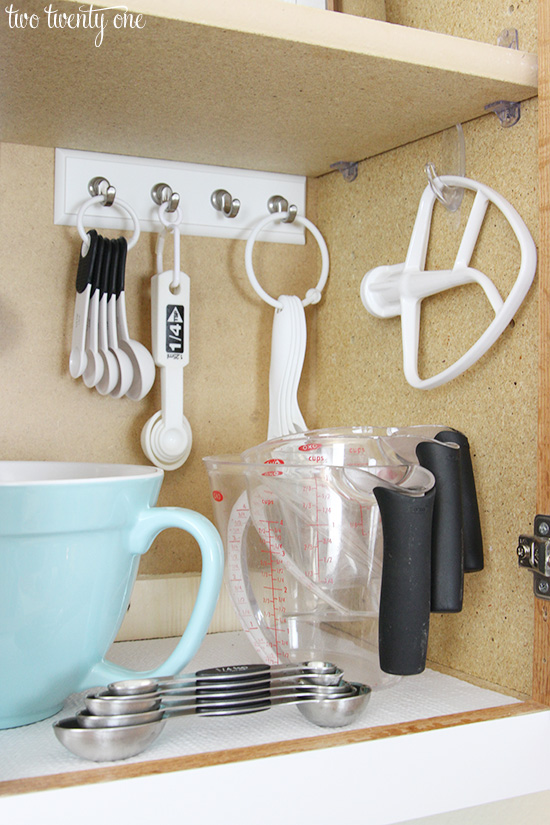 3. Use Unexpected Items
Yep. I used a wire file sorter to organize my baking sheets. Three years later, and I still use this system. Think outside the box. There's no rules to organization as long as it works for you, my friend.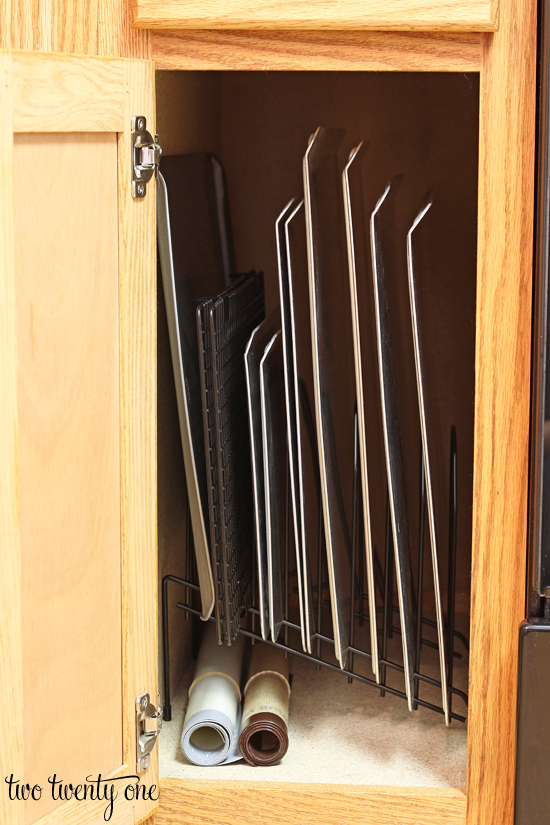 4. Maximize All the Spaces
Tight on desk or office space? Look for areas where you can add organizational aspects, like the side of your IKEA Expedit (now Kallax).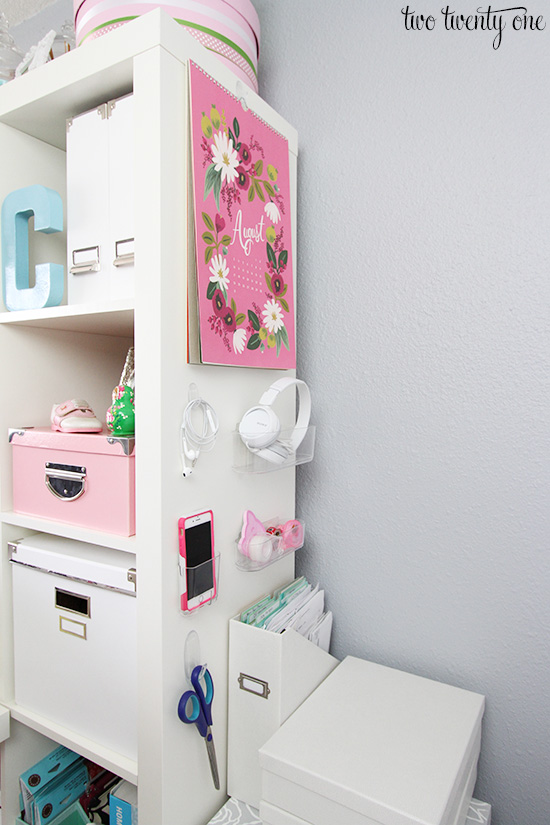 5. Where's the Dog Leash?
I don't know how many times we said this before I put a hook on the inside of Jack's dog cabinet. I love using the inside of cabinet doors to organize and store things because it's hidden.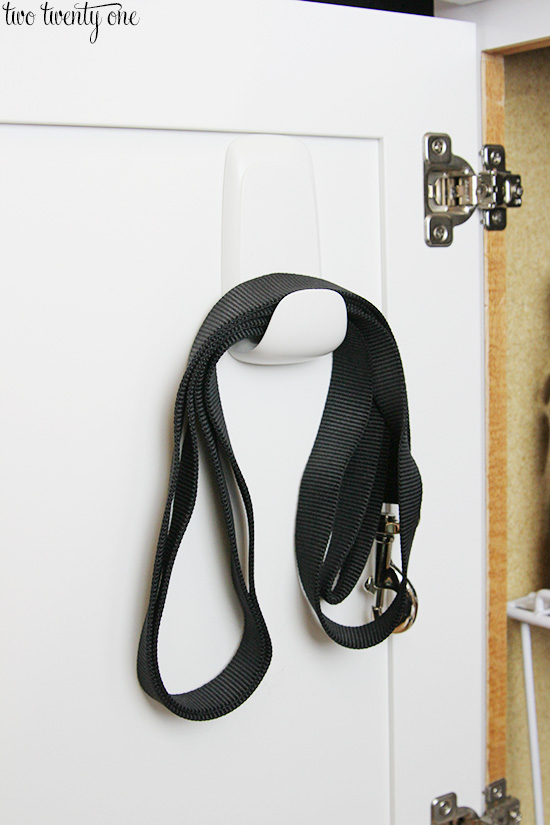 6. A Place for Your Keys
We're not neat enough to keep our everyday car keys in a nice hidden spot, but we do keep our spare keys and important business cards (hole punched and on a binder ring) tucked away on the inside of a kitchen cabinet door. See, told you I like using the inside of cabinet doors.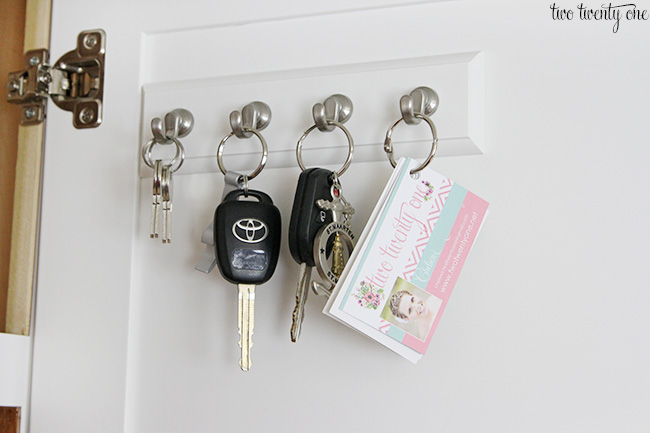 7. Tackle the Coat Closet
Ok, I didn't really plan this but it's getting comical. Here's yet another way to utilize the inside of a door– to hang your winter accessories. You can go here for the full tutorial.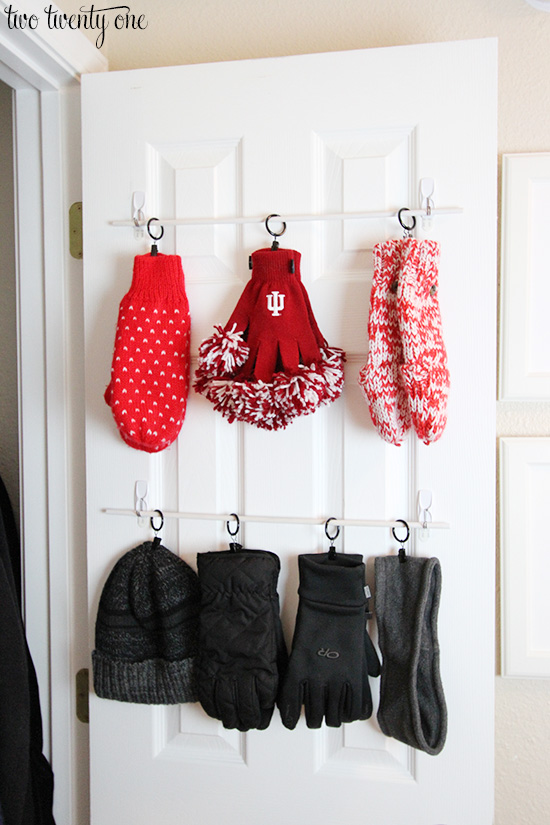 8. Organize Bedside Cords
One of my favorite tricks to date– hiding those annoying bedside cords. All it took was one cord clip.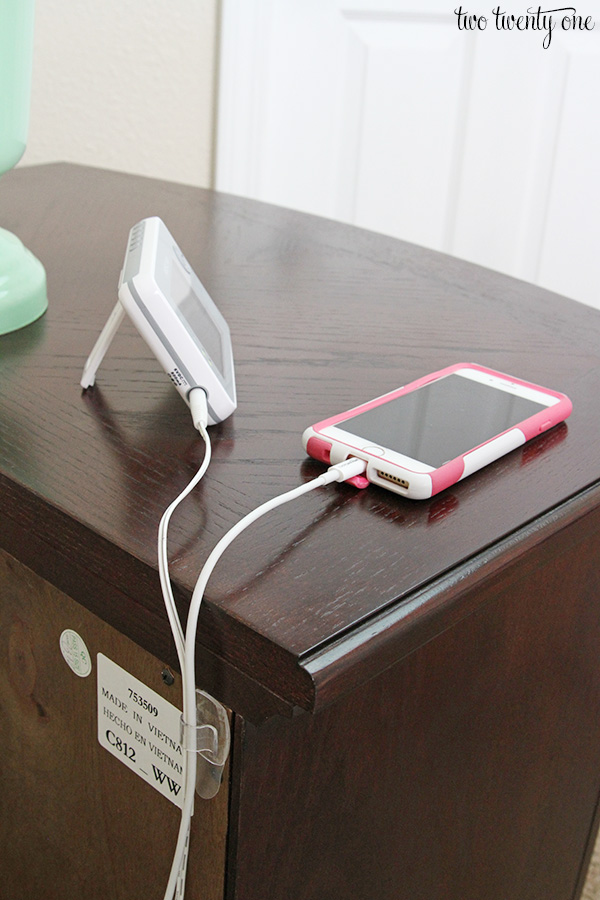 9. Hide Lamp Cords
Having a visible lamp cord is kind of like a plumber's crack– not necessarily repulsive, but not the most appealing view. Hide those cords in less than 5 minutes with some cord clips.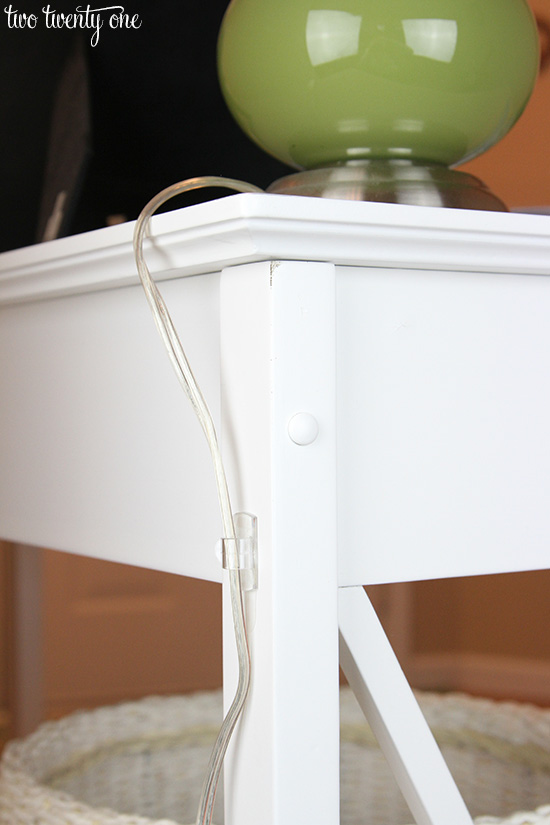 10. Those Damn Puzzle Pieces
Tired of your kids losing puzzle pieces? Implement the $1 pencil bag system (more on that and other toy storage tricks can be found here). It's also extra educational because they have to match the bag of pieces to the puzzle board. See, parents, my Bachelor's degree in education that you paid for isn't completely useless.
Note: this task may take longer because you'll need to find all the puzzle pieces first.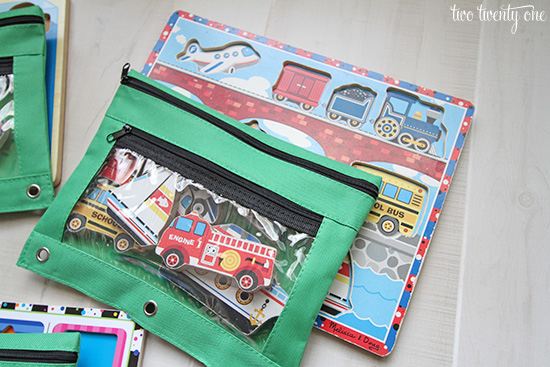 I hope you found some sort of organizational inspiration!
This post contains affiliate links.
Funds from affiliates help pay for web hosting, domain registration, email delivery, the occasional bottle of wine, and other fees to keep twotwentyone.net up and running. Thanks for your support! I appreciate it!