How to Hide Bedside Cords
Does the photo below look familiar? A tangle of cords between your bed and nightstand. Not something you saw 50 years ago– long before smartphones, tablets, alarm clocks, and baby monitors to plug in next to our beds.
I would say 30 years ago, but I Googled it and baby monitors came out in the 80s. How did parents stalk their sleeping babies in other rooms? Did they listen through soup cans tied together with string?
Anyway.
I was getting tired of looking at this jumble of cords between my side of the bed and the nightstand. Plus, they're a hazard for little ones.
So today I'm sharing my solution for organizing and hiding all those annoying bedside cords.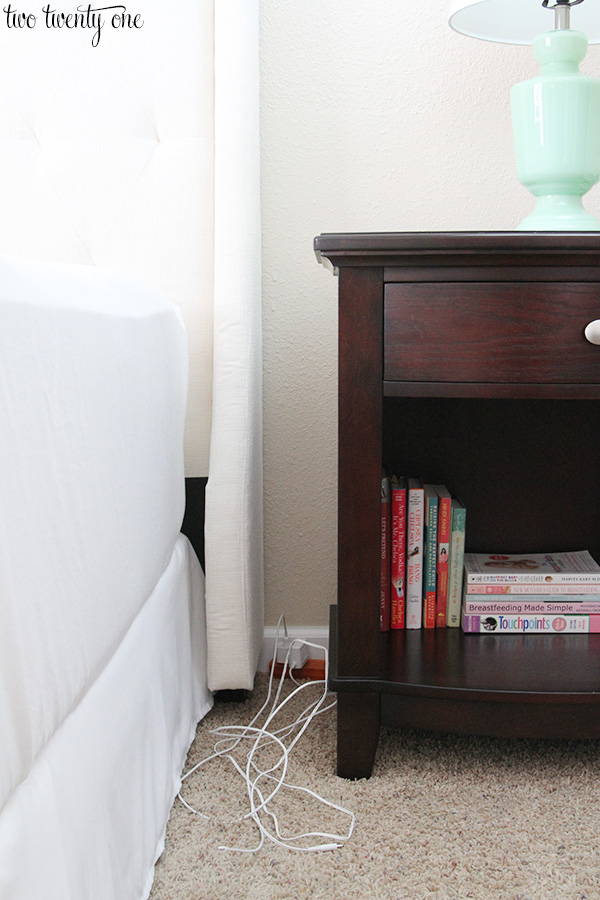 When I go to bed at night I always plug in Owen's baby monitor and my iPhone. We don't have landline so if there was an emergency and someone needed to reach me in the middle of the night, I want my phone by me, not charging in the kitchen. Will I get cancer one day from sleeping within two feet of my phone? Who knows.
Oh, and the reason why it appears that I have the world's longest phone charger cord is because I buy 6 foot lightning cables. They're fairly inexpensive for the added convenience of having a longer cord. And sometimes you can score them for 2 for $8.
The lightning cable plugs into the wall plug or directly into a USB wall outlet; like what we have on Brad's side of the bed. See how we installed our USB wall outlet HERE.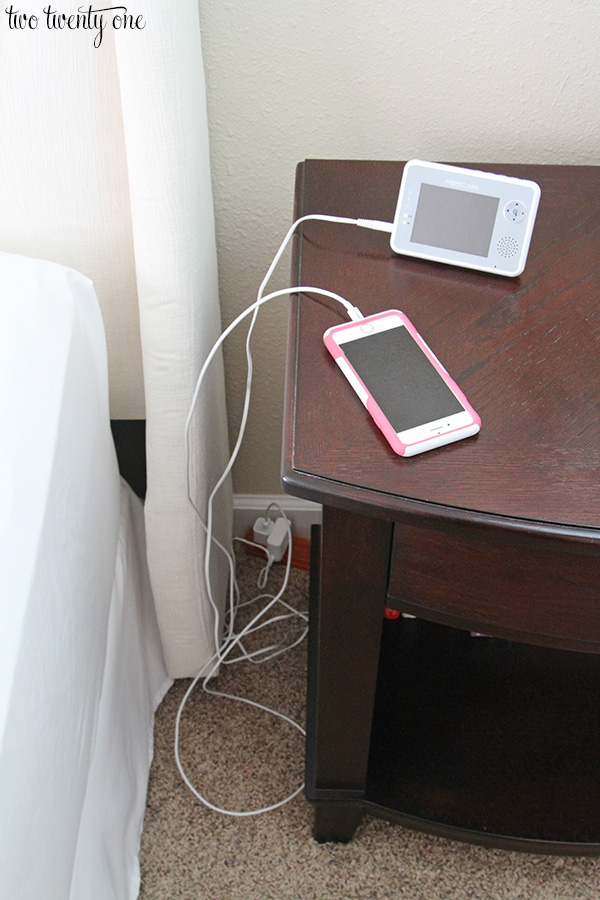 The other day it dawned on me how to hide those pesky cords.
And no, I didn't just shove everything back behind the nightstand like some kind of animal.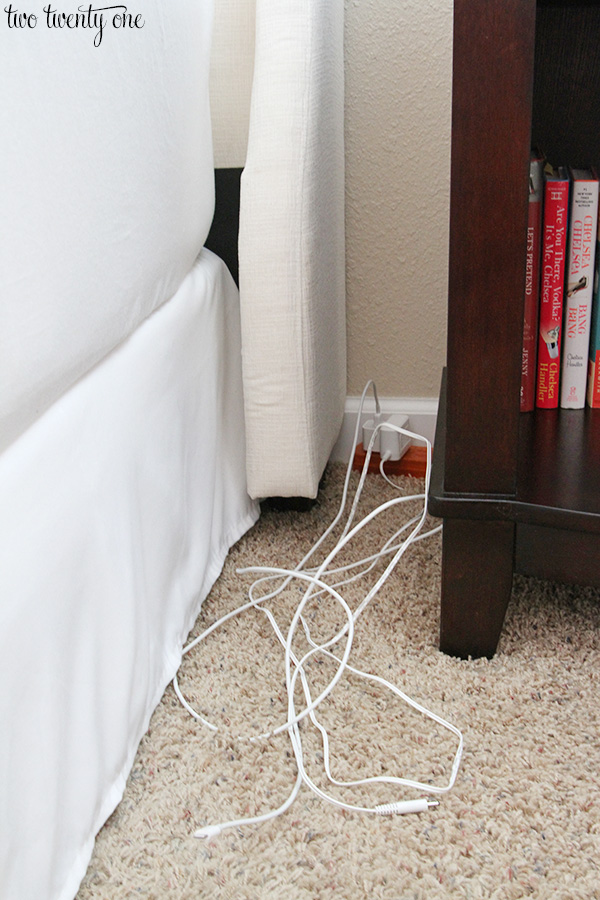 What was my genius idea?
These are also great.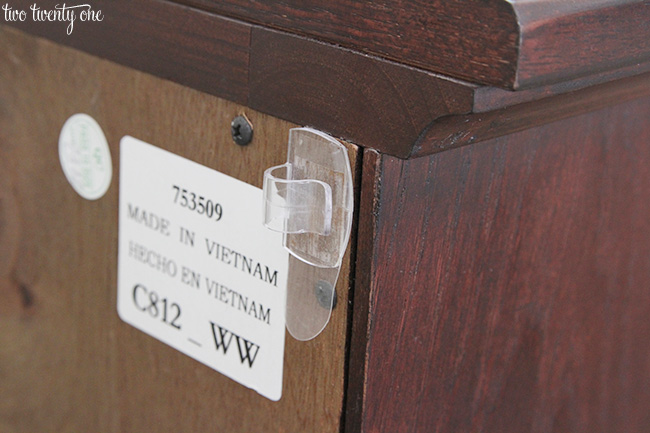 I also scooted the surge protector back behind the nightstand so it's no longer visible.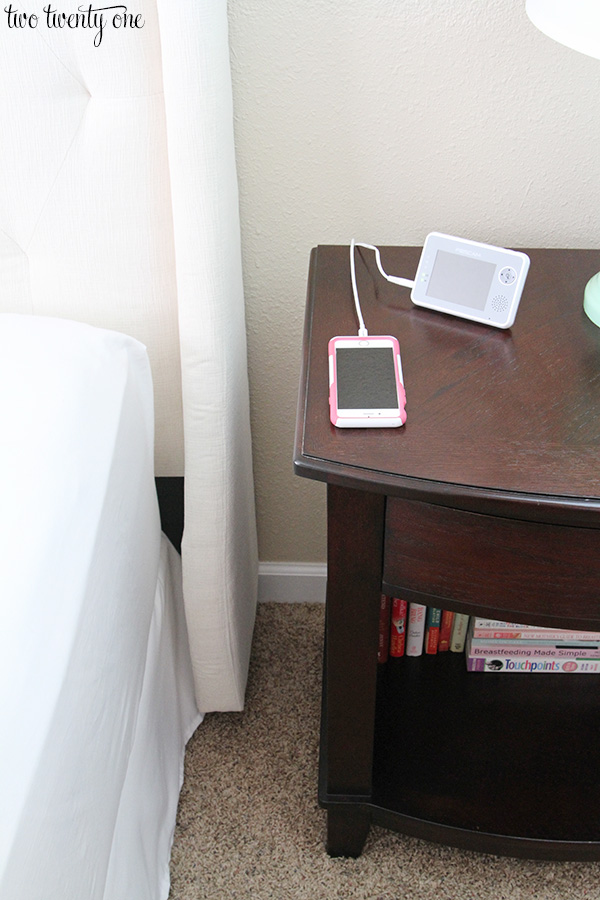 I faced the opening of the cord clip toward the side of the nightstand because Owen has a tendency to grab the baby monitor and walk away with it, pulling the attached cord with it. So I wanted the cord to be able to slide out instead of pulling the cord clip off when Owen starts running off with the monitor.
But if you don't live with a toddler thief, feel free to face your inwards. That way your cords are less likely to pull out of the clip.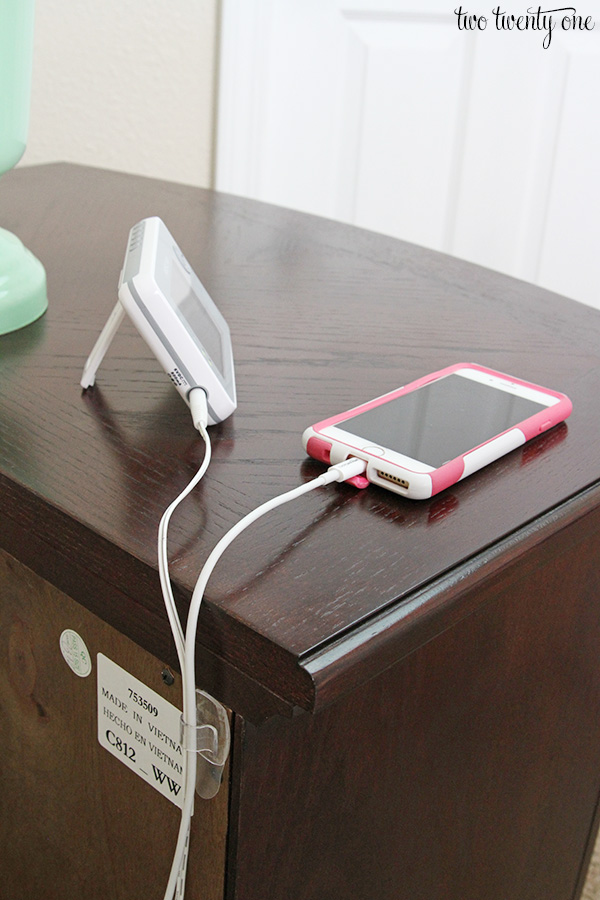 When I don't have the monitor or my phone plugged in, I flip the cords back behind the nightstand so they aren't visible. But they're still easy to grab when I need to plug in the monitor or phone.
Be sure to check out my other popular organization and cleaning posts below! There's tons of great stuff to pin to read later!

This post contains affiliate links.
Funds from affiliates help pay for web hosting, domain registration, email delivery, the occasional bottle of wine, and other fees to keep twotwentyone.net up and running. Thanks for your support! I appreciate it!