Valentine's Day Gift Guide for Him
When I was putting together this gift guide for him, I texted my best friend and told her it was going to be kind of tough because girls don't have as many hardcore hobbies as guys.
Because you have your sports guys, tech guys, music guys, craft beer guys, hunting guys, automotive guys, Star Wars guys, metro guys, cycling guys, wine guys, DIY guys, etc.
Girls just like shiny stuff. Only I didn't use the word 'stuff'.
I was obviously overgeneralizing. But, come on, it's mostly tru– Oh look, a metallic stapler!
So I rounded up some cool gifts that I think most guys would like in case you're stumped on what to get your football loving, guitar playing, car freak of a significant other for Valentine's Day.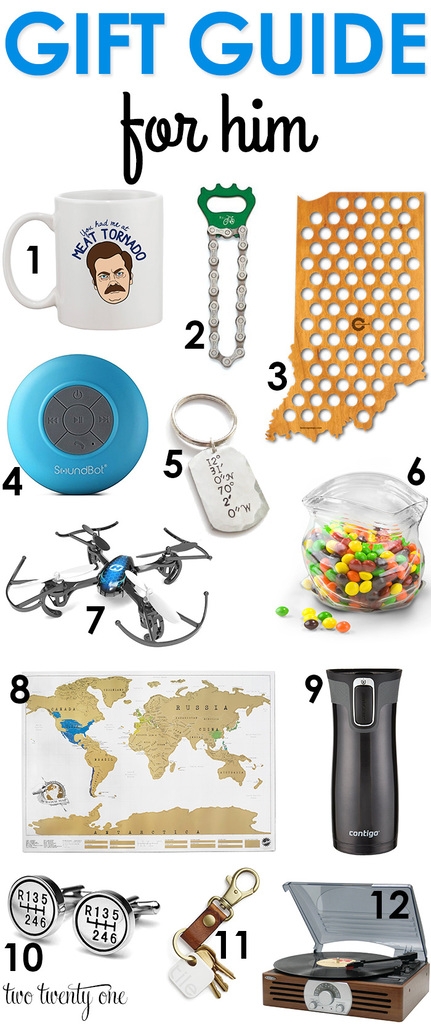 1. mug
Nothing says 'I love you' quite like a Ron Swanson mug that references a meat tornado. I actually got this mug for Brad for Christmas, and he loves it. If your man isn't into Parks and Rec, there are other awesome mugs from this shop, so check them out. You can also treat yo self with one of the other mugs I love like the 'Help Me. I'm poor.' mug.
2. bottle opener
Every beer guy needs a bottle opener.
3. beer cap map
You save your wine corks. He saves his beer caps. He might as well display all of them on a beer cap map. This particular company offers 10 countries and all 50 states.
4. bluetooth shower speaker
If he's going to sing in the shower, why not provide him with some tunes? This speaker also acts as an extension of his phone so now he'll never have an excuse for not answering your call while he's in the shower. Plus, it's less than $12.
5. coordinates keychain
Commemorate a special location with a coordinates keychain. It could be where you met, where you had your first date or kiss, where your conceived your first born… It's totally up to you.
6. unzipped hand-blown glass bowl
Because what guy wouldn't want this awesomeness on his desk at work? If he's eating healthy, he can always put raisins in it.
7. drone
A lot of guys I know are obsessed with drones right now. I think it's mostly because they like flying them indoors and scaring the crap out of their wives. So, on second thought, you might not want to get this for your husband. Or if you do, tell him you reserve the right to go on a Target shopping spree each time he flies it indoors.
8. scratch off map
The perfect man cave wall art– a scratch off map. You scratch off the destinations you've traveled to. So it's like a giant lotto ticket, only he paid money to go to those locations.
9. travel mug
Because a travel mug is practical. And he's probably always misplacing his.
10. cufflinks
There's like 5,000 different styles of cufflinks. I liked these shift gear cufflinks because Brad is a car guy. But you could always get your man whatever type of cufflink that fits his interests. Seriously, there's collegiate cufflinks, Trekkie cufflinks, superhero cufflinks, monogram cufflinks…
11. tile
Is he always saying "Where's my keys?" or "Where's my wallet?" If so, get him tile. It's a little, well, tile that attaches to his keychain or can be slipped into his wallet. You locate the item by sound, by seeing its last known location on a map, or by marking it as 'lost' and getting an alert when it's found. This might be a great gift for you, too.
12. turntable
Stereos are so 2010. Get him a turntable.
I forgot to include photos of this travel kit, in case your spouse tends to travel with his toiletries in Ziploc baggies, and this cool magnetic bottle opener and cap catcher.
I'm teaming up with some amazing bloggers for a Valentine's Day Holiday Hop. Plus, we're each giving away some awesome gift cards. I'm giving away a $25 Target gift card below so you can treat yo self.
Take some time to check out some of the awesome stuff they're sharing today!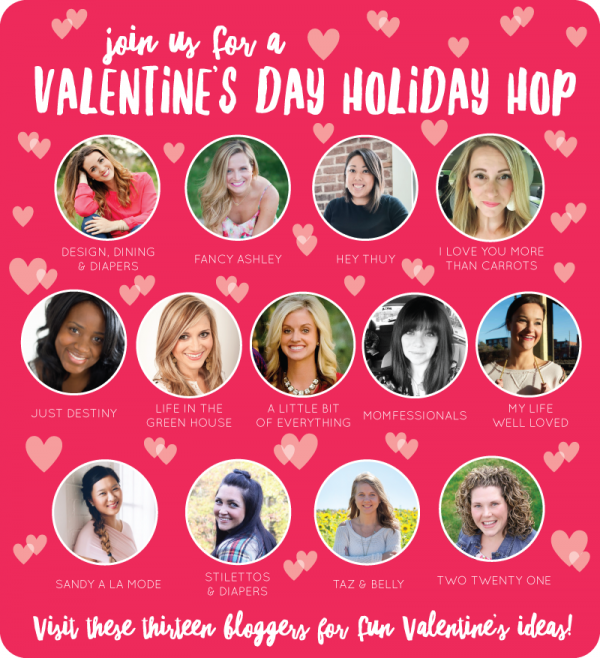 What To Wear | Molly at Stilettos and Diapers
Date Night Outfit | Ashley at Fancy Ashley
Women's Gift Guide | Heather at My Life Well Loved
Men's Gift Guide | Chelsea at Two Twenty One
DIY Gift Idea for Bestie | Thuy at Hey Thuy
Kids Gift Idea for Classmates | Sandy at Sandy a la Mode
Kids Craft | Ashley at I Love You More Than Carrots
Kids Printable | Kristin at Taz + Belly
Kids Printable | Jennifer at Life in the Green House
Free Printable | Andrea at Momfessionals
Decor Tips | Taryn at Design, Dining & Diapers
Dessert | Destiny at Just Destiny Mag
Dessert | Erika at A Little Bit Of Everything
Happy Valentine's Day, lovebirds!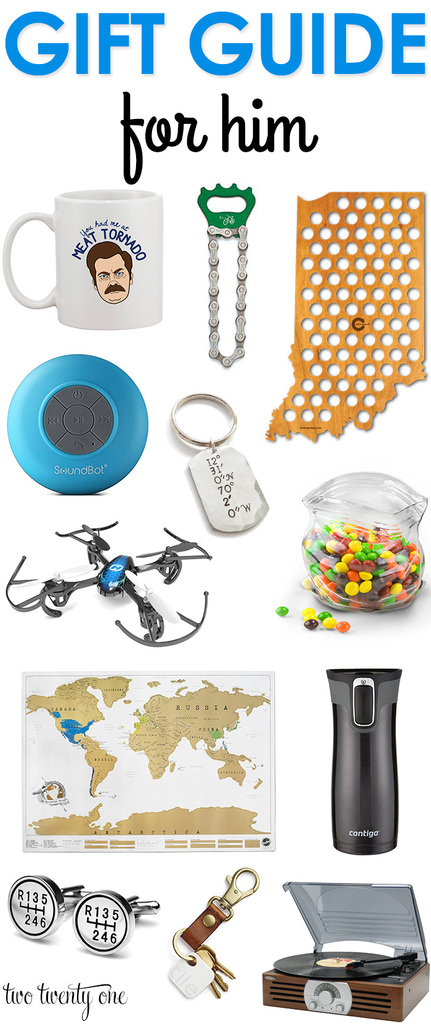 This post contains affiliate links.
Funds from affiliates help pay for web hosting, domain registration, email delivery, the occasional bottle of wine, and other fees to keep twotwentyone.net up and running. Thanks for your support! I appreciate it!