Psst. Looking for a last minute Mother's Day gift idea? Or maybe a housewarming gift?
I've got you covered with this super easy-to-make colander flower planter. Seriously, this takes 5 minutes to make once you get your materials rounded up.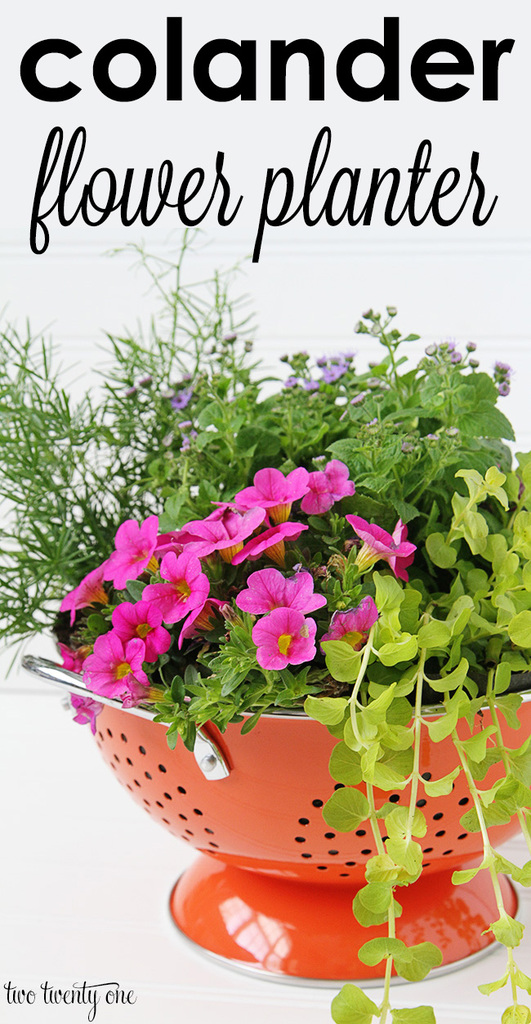 It's also the 10th of the month, which means I've partnered up with some other fantastic creative bloggers for a blog hop.
Appropriately enough, our theme this month is flowers, and we've got 10 amazing flower theme ideas. There are ways to display your flowers, ways to make flowers, quotes about flowers, and more. If you happen to come upon a broken link, just click HOME on each site to view the project.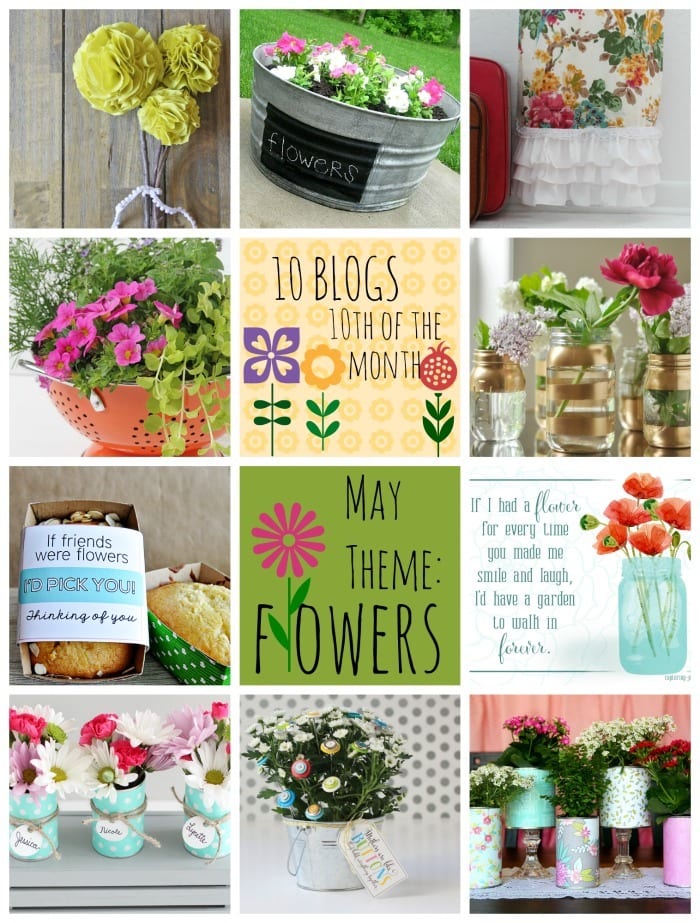 Washtub Flower Planter from Simply Kierste
If Friends were Flowers Printable from 30 Days
Pretty Recycled Flower Pots from Eighteen25
DIY Gold Mason Jar Flower Vases from Your Homebased Mom
Fabric Pom Pom Flowers from Little Miss Momma
Colander Flower Planter from Two Twenty One
Floral Curtain Hanging Tip from Lolly Jane
Flower Quote Printable from Capturing Joy with Kristen Duke
Button Bouquet from LandeeLu
DIY Quick Flower Favors Gift from Or So She Says
Alright, now onto how make your very own colander flower planter.
Here's what you'll need:
colander… HomeGoods
flowers… Lowes
landscape fabric… Lowes
potting soil… Lowes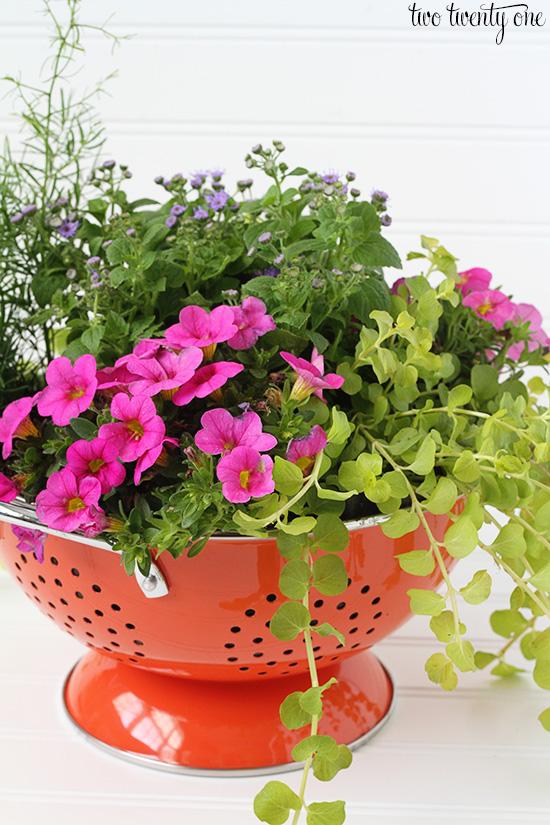 Cut out a circle of landscape fabric and put it inside the colander.
This will keep the potting soil from spilling out of the holes, but will also allow excess water to drain out of the colander.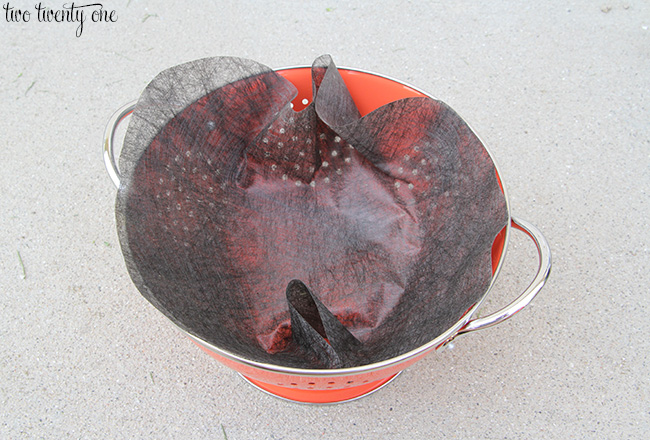 Add some potting soil.
Don't add too much because the roots and soil from your plants will take up quite a bit of space.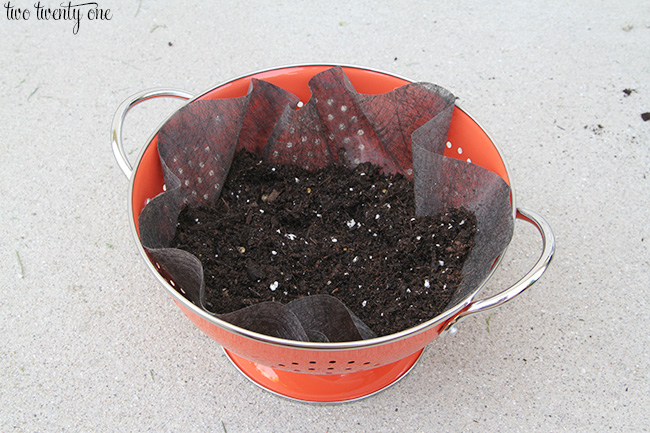 Put in your flowers. Add soil where needed. Give your colander flower planter a little water and you're set.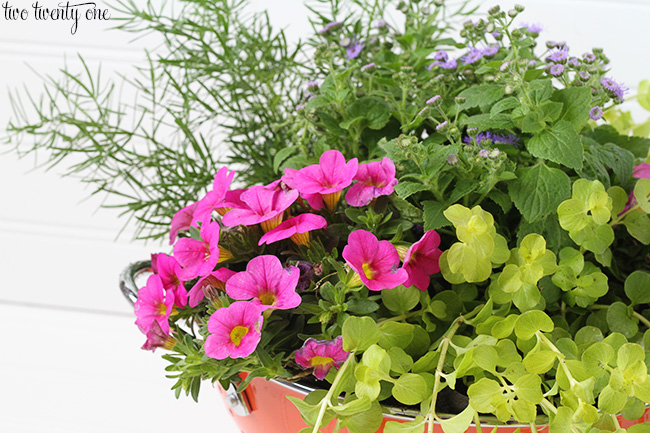 This is the perfect gift for many occasions. Housewarming. Birthday. Hostess gift. The possibilities are endless.
And you don't have to go with flowers, you can also make it into a mini colander herb garden.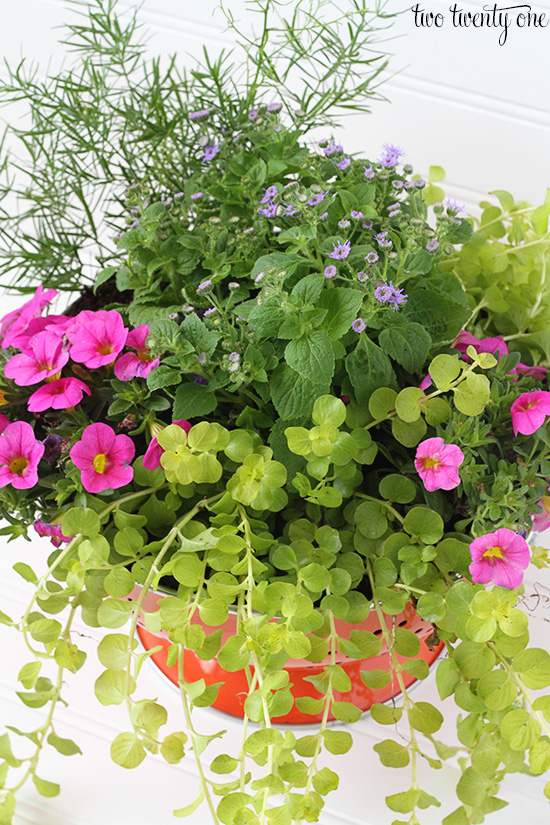 Happy Mother's Day!