Psst. Looking for a last minute Mother's Day gift idea? Or maybe a housewarming gift?
I've got you covered with this super easy-to-make colander flower planter. Seriously, this takes 5 minutes to make once you get your materials rounded up.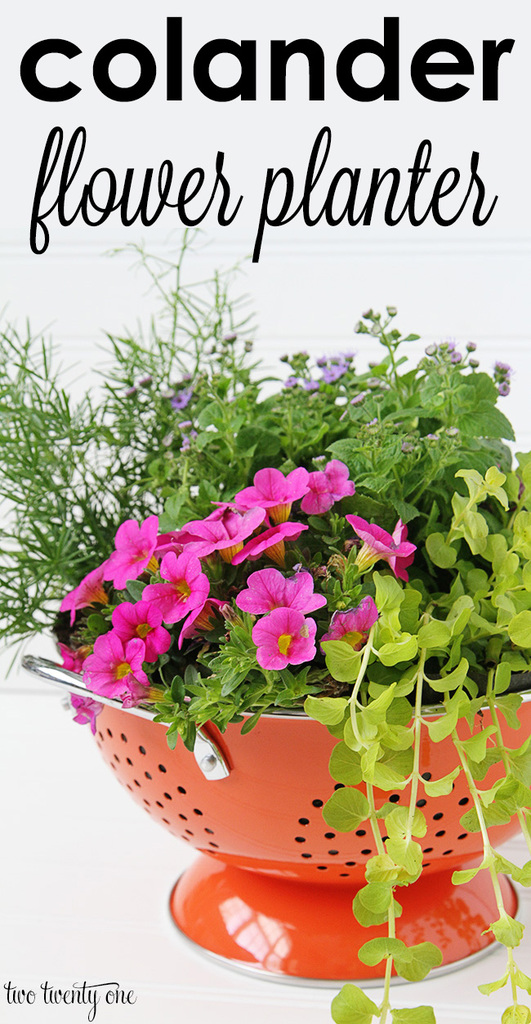 Alright, now onto how make your very own colander flower planter.
Here's what you'll need:
colander… HomeGoods
flowers… Lowes
landscape fabric… Lowes
potting soil… Lowes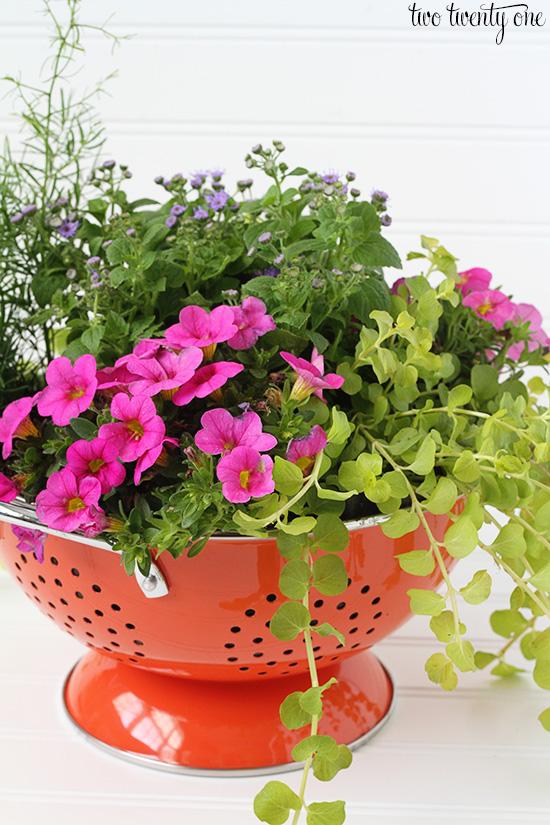 Cut out a circle of landscape fabric and put it inside the colander.
This will keep the potting soil from spilling out of the holes, but will also allow excess water to drain out of the colander.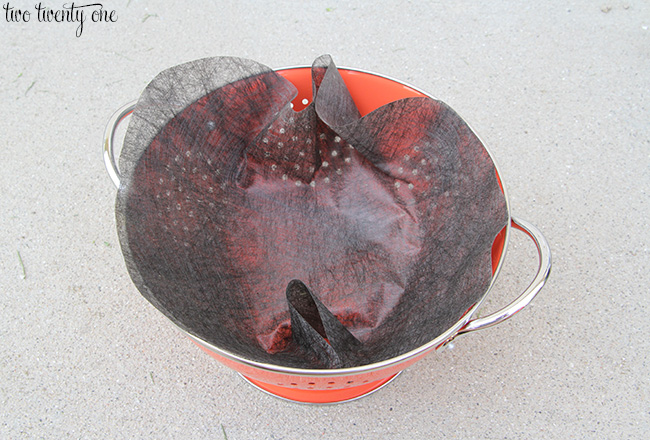 Add some potting soil.
Don't add too much because the roots and soil from your plants will take up quite a bit of space.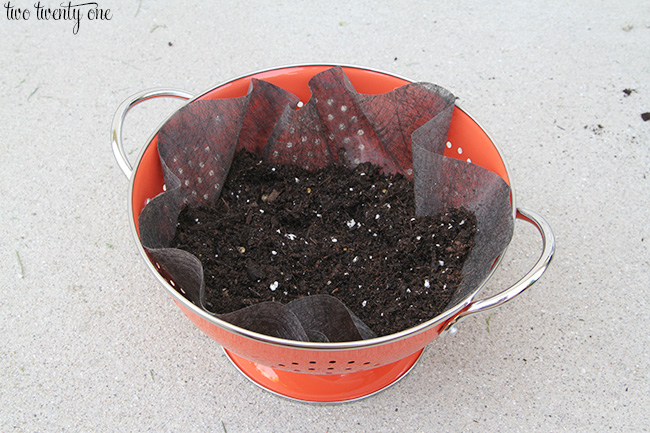 Put in your flowers. Add soil where needed. Give your colander flower planter a little water and you're set.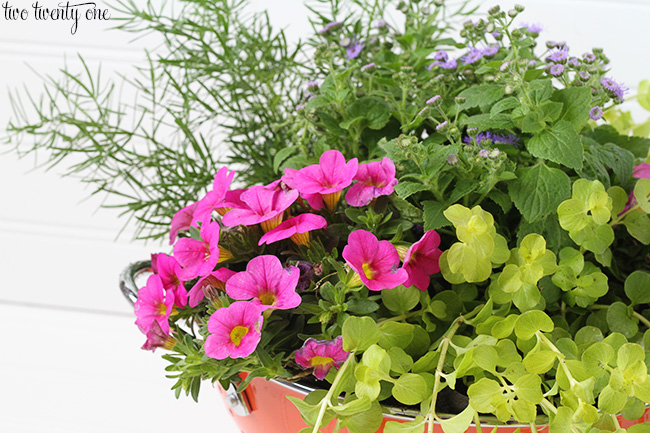 This is the perfect gift for many occasions. Housewarming. Birthday. Hostess gift. The possibilities are endless.
And you don't have to go with flowers, you can also make it into a mini colander herb garden.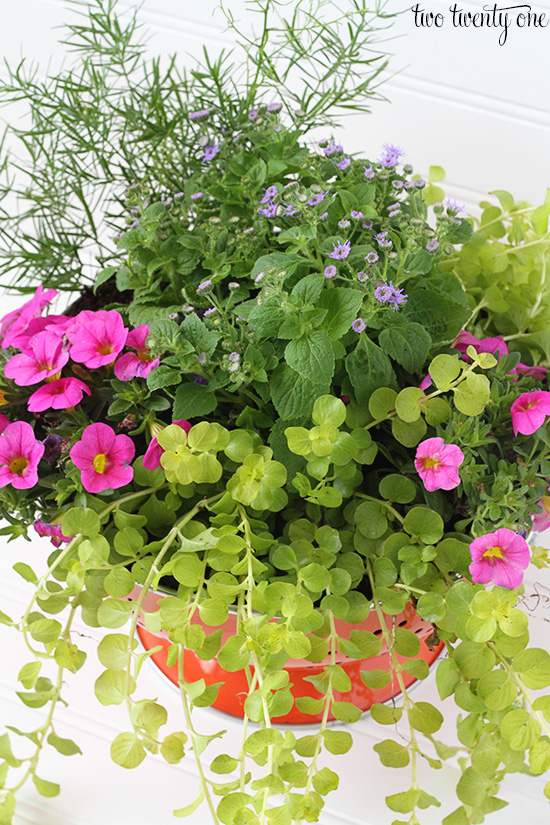 Happy Mother's Day!