For the past three years I've shared our front porch decorated for fall. Here's 2011, 2012, and 2013 in case you want to check them out.
Each year I try to add a little more and try something new. This year I worked in a cabbage and wood slice. I tell you what– I'm really stepping outside of my comfort zone, you guys.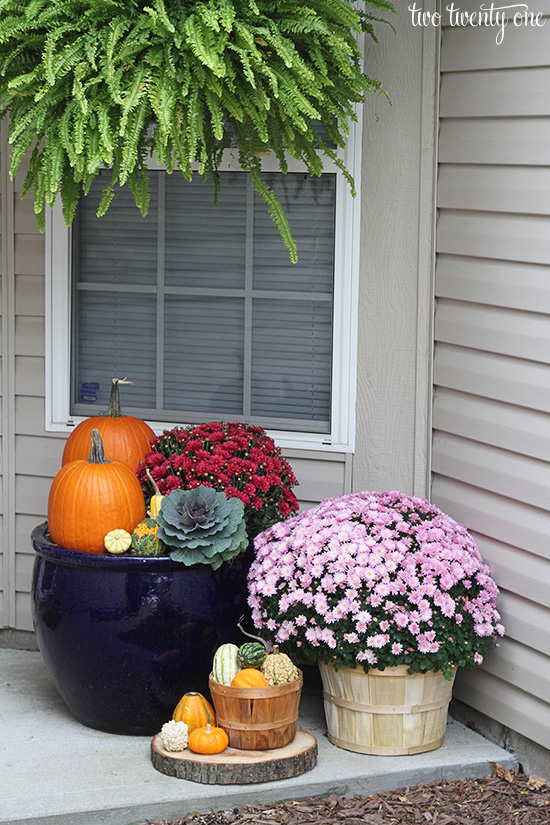 I did my tiered pumpkin trick again this year. I'm not ready to give up on it yet.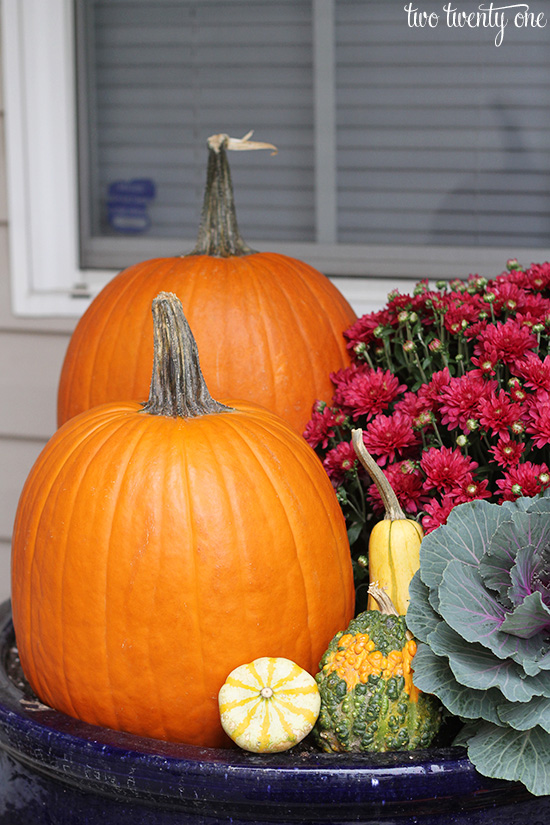 Like I said, the cabbage is something new I tried this year, and I really like it. High five for trying new foliage.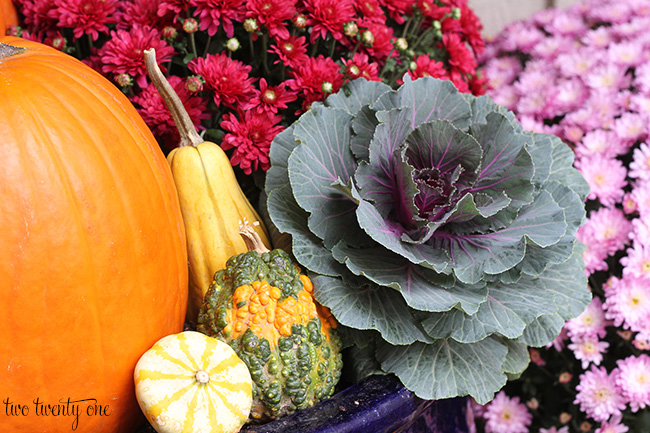 I love the bold color of this mum. Perfect for fall.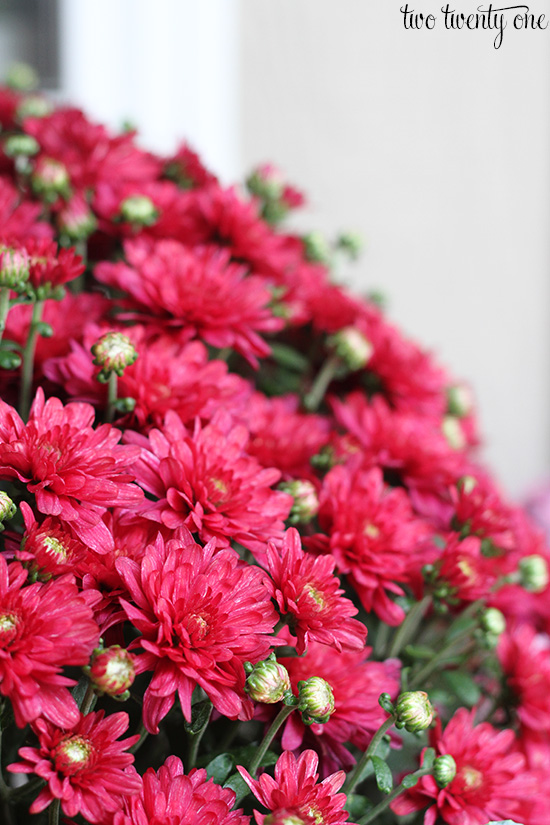 This wood slice, and some of his friends, have been hanging out in our shed for a year. I had big plans of using them in my Christmas decor last year so I asked my father-in-law to cut them for me. But after a few weeks they split so I ended up not using them. Plus, they didn't end up really working into what I was going for.
This one is split but I hid it behind the wooden basket. Sneaky-sneaky.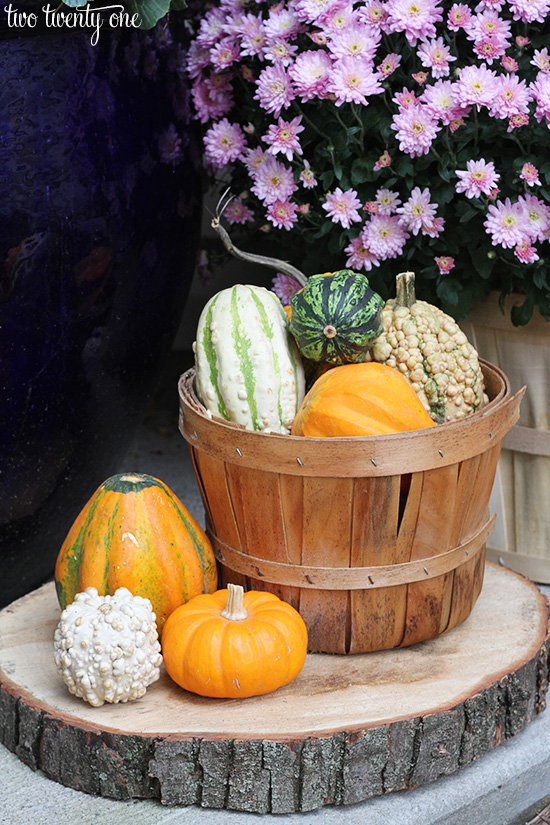 Everyone loves a bumpy gourd.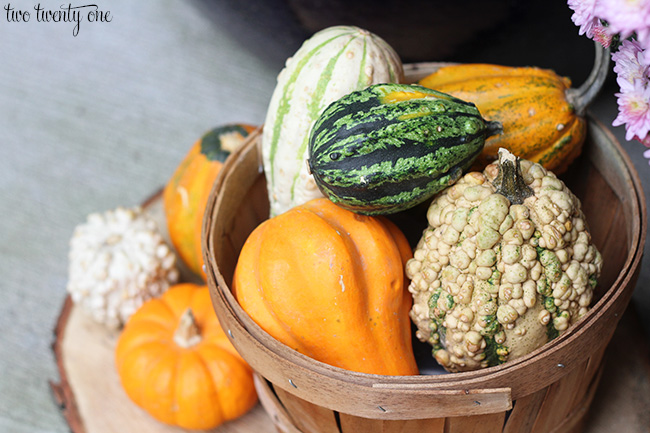 I've been doing this trick for years– instead of filling the basket full of gourds, I put a clear storage container on the bottom and put the gourds on top. That way I don't have to waste a few gourds on the bottom where no one will see them.
FYI, the green isn't mold or some sort of fungus. Our Miracle Gro sprayer tipped over in our shed and leaked all over the basket. Like with the wood slice, I rotated the green part to the back.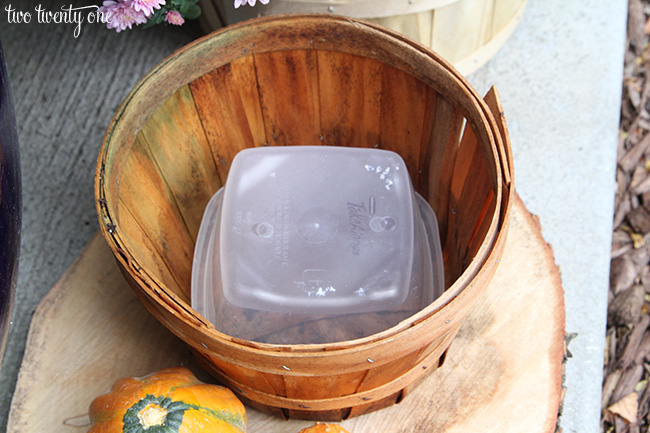 I couldn't pass up this monster mum when I spotted it at Lowe's. It's gigantic, and I love it.
I'll probably plant this big guy in our landscaping after it has lived out its life on the front porch.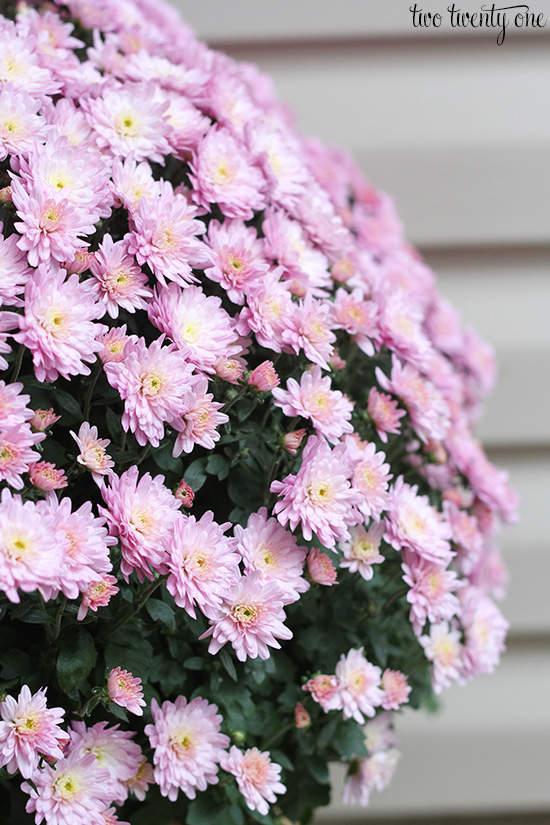 A new spot I'm able to decorate this year is our window box.
I love how I can change the contents of the window box for spring, summer, and fall.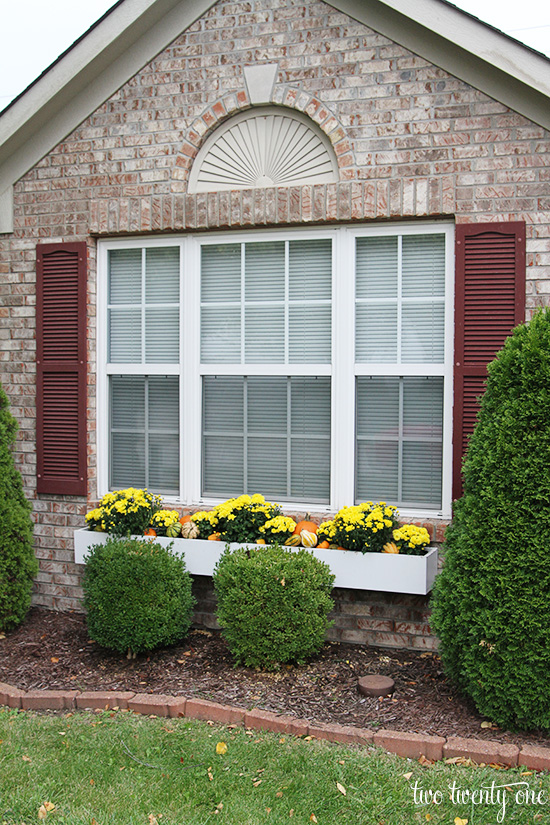 I went with mums, gourds, and pumpkins. And a yellow, orange, and green color scheme. Very fall-y.
Putting this together went surprisingly fast. I had everything planted and arranged within 15 minutes. Although, the wind and chilly temperature may have caused me to speed things up a bit.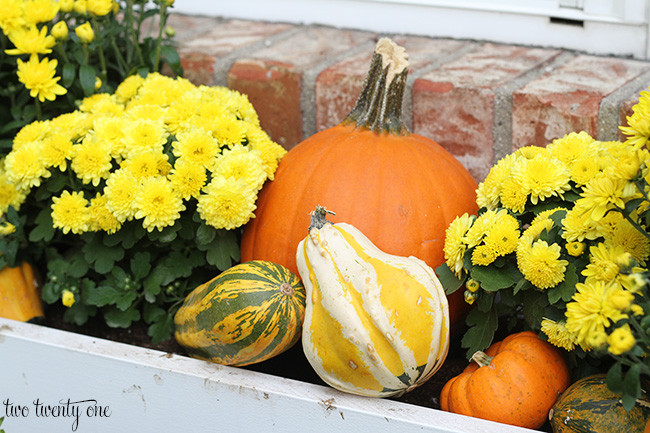 I love this type of mum because the flowers a very full, and they smell amazing.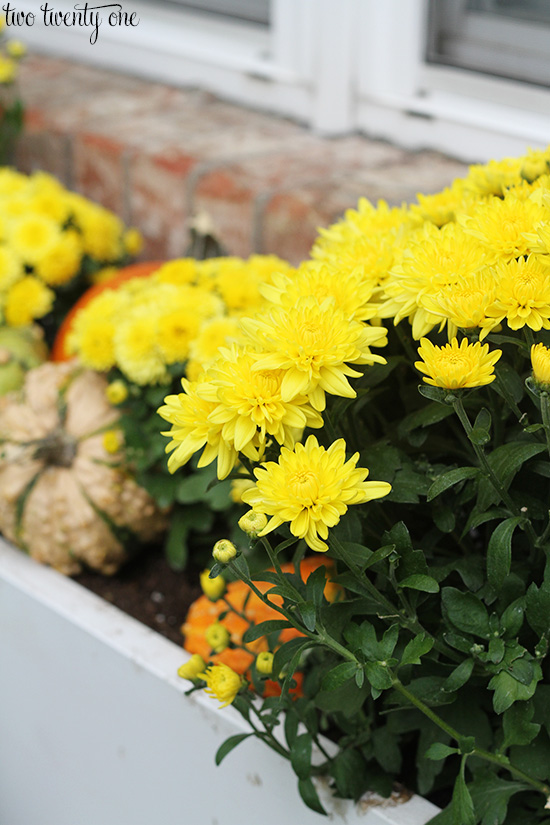 Again, much love to the bumpy gourds.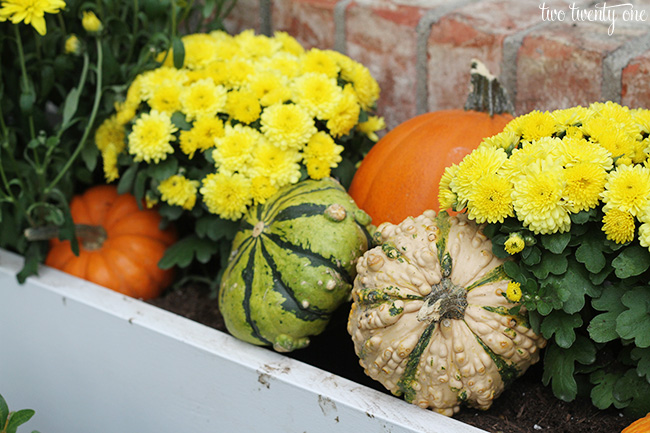 I typically keep the front porch display up until Thanksgiving so I plan on doing the same this year. I feel kind of bad because I haven't decorated for Halloween outside in a couple years because I want to enjoy the mums and gourds for as long as possible. But pumpkins count as Halloween decor, right?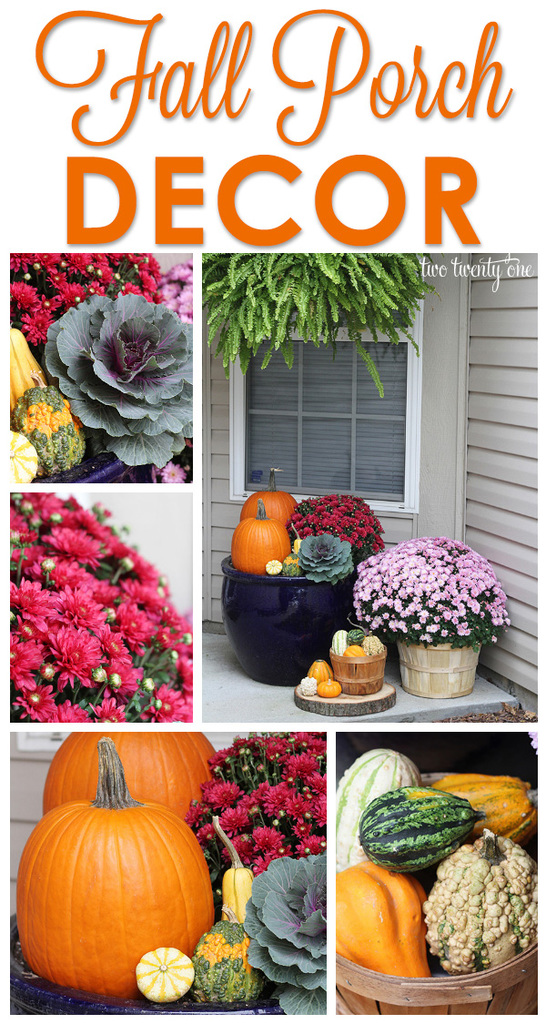 You can find more DIY ideas from the other amazing Lowe's Creators & Influencers!
Follow Lowe's on Instagram, Pinterest, and sign up for the Creative Ideas magazine and app!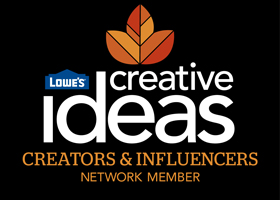 As a Lowe's Creative Ideas Creator, I was provided a gift card to cover the cost of materials for this project. All opinions are 100% my own.