We're well into fall, and you know what that means, right? You're allowed to eat anything and everything pumpkin whenever you want. It's one of the rules of fall. No one can judge you for having a pumpkin spice latte with pumpkin chocolate chip cookies while your pumpkin scented candle burns nearby.
Speaking of pumpkin chocolate chip cookies, I'm sharing one of my favorite fall recipes today. The first time I made these was last fall for an IU football tailgate. My friends went bananas over them. The cookies were gone long before the beer, which I take as a huge compliment.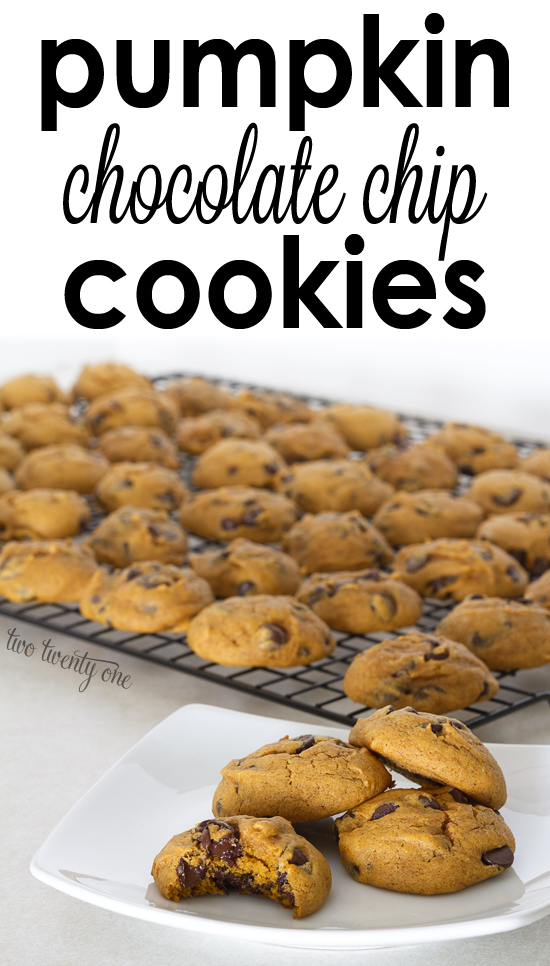 These cookies are more cake-like, and they're super spongy. (I strongly detest the word that rhymes with boist.)  I also like these cookies because they seem to stay fresh for quite a while, when stored in an airtight container. Although you won't have to worry about that because they won't be around for very long.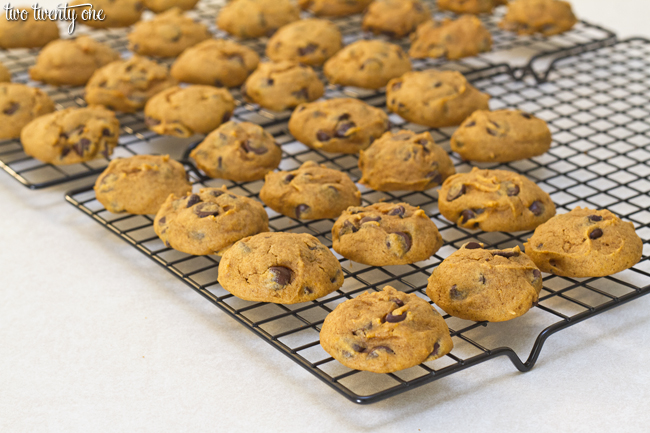 Pumpkin Chocolate Chip Cookies Baking Tips
One thing I find when baking these cookies is to let the prepared batter sit for 15-20 minutes before scooping out of the batter and baking the cookies. (I LOVE this little gadget for making uniform cookies.) It may be in my head but they seem to turn out fluffier when I do this.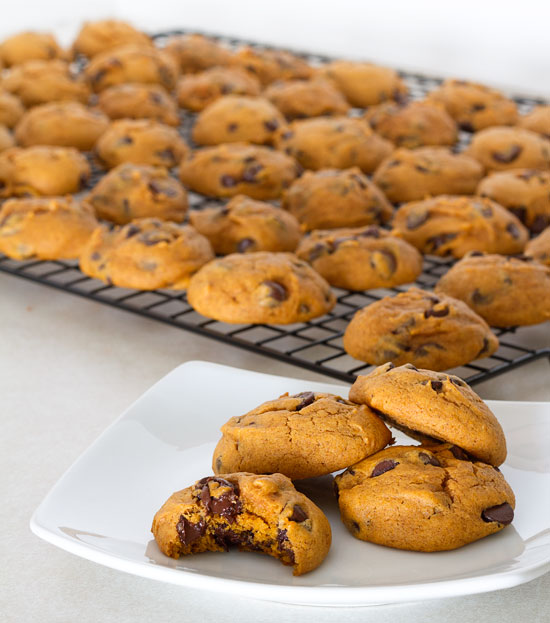 After cooling for a couple minutes on the baking sheets (these are my absolute favorites because it's nearly impossible to burn anything on them), I move the cookies onto cooling racks. I love these because they're compact for storage but can be stacked.

Pumpkin Chocolate Chip Cookies
These pumpkin chocolate chip cookies are the essential fall cookie! Chewy and cake-like, they're sure to be a hit at your next tailgate or fall party!
Keyword:
pumpkin chocolate chip cookies, pumpkin chocolate cookies, pumpkin cookies
Ingredients
1/2

c.

canola oil

1

c.

100% pure pumpkin

1

c.

sugar

1

egg

1

tsp.

vanilla

1

tsp.

baking soda

1

tsp.

milk

2

tsp.

cinnamon

2

tsp.

baking powder

1/2

tsp.

salt

2

c.

flour

2

c.

semisweet chocolate chips
Instructions
Combine oil, pumpkin, sugar, egg, & vanilla.

In a separate bowl, combine baking soda & milk. Add to pumpkin mixture.

In a separate bowl, combine cinnamon, baking powder, salt, & flour. Add to pumpkin mixture.

Fold in chocolate chips.

Preheat oven to 350°.

Allow batter to sit for 15 minutes.

Using a cookie scoop, place batter on baking sheet.

Bake for 10-12 minutes.

Yield depends on size of cookies. 1 tablespoon cookie scoop typically yields 3 dozen.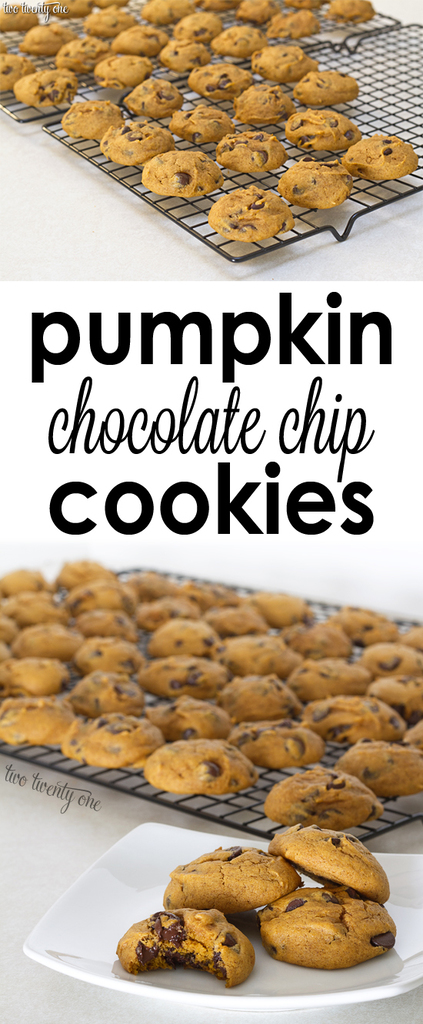 What's your favorite pumpkin flavored treat?