Today I'm sharing one of my favorite dips– spinach dip. And since it contains spinach in it, I'm pretty certain it counts as a vegetable and is more healthy than unhealthy.
One thing I love about this spinach dip recipe is that you can prepare it in minutes and it requires only 4-5 ingredients. The dip requires time to chill and set up in the refrigerator so it's a perfect dip to make the night before a party. Because of the chilling time, keep in mind that this isn't a last minute type of dip.

My aunt Connie, my mom's twin sister, has been making this for years and serving it at family get togethers. It's one of those things I can always count on seeing. She even made some for our gender reveal party.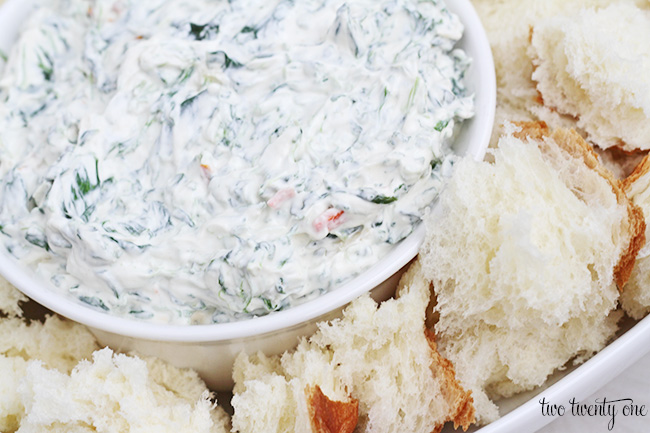 It's customary in my family to serve spinach dip with a loaf of King's Hawaiian Sweet Round Bread. You can slice the bread in to small pieces or pull it off into little chunks like what I did in the photos.
If you're not a fan of Hawaiian Bread, you can use tortilla chips, crackers, or vegetables.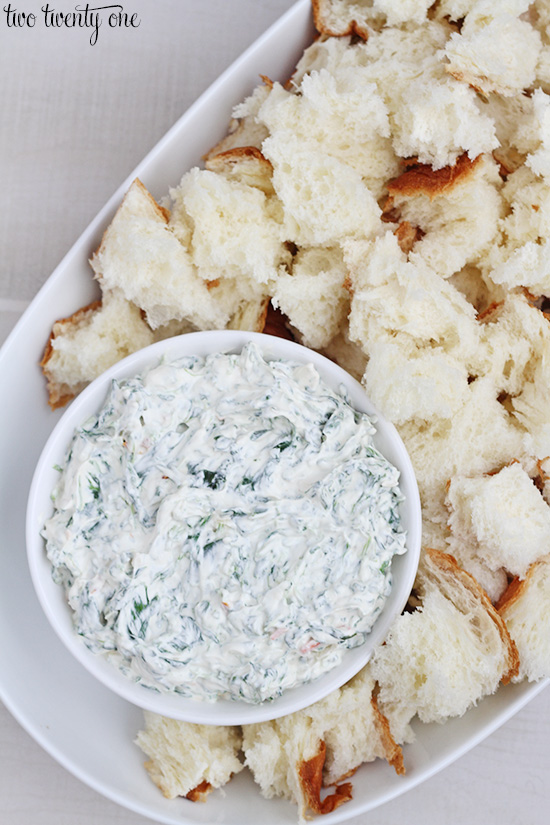 The recipe calls for you to cook, cool, and squeeze dry the spinach. In case you're a squeeze dried spinach novice, allow my to explain the process I implement. I buy a package of spinach (usually the steamable kind), steam it in the microwave, and allow it to cool while I combine all the other ingredients in a bowl. Once it's cool, I grab a handful of spinach and squeeze it with my hands over the sink and add it to the bowl. I do this until all of the spinach has been squeeze dried.
Click on the recipe card to print your recipe card.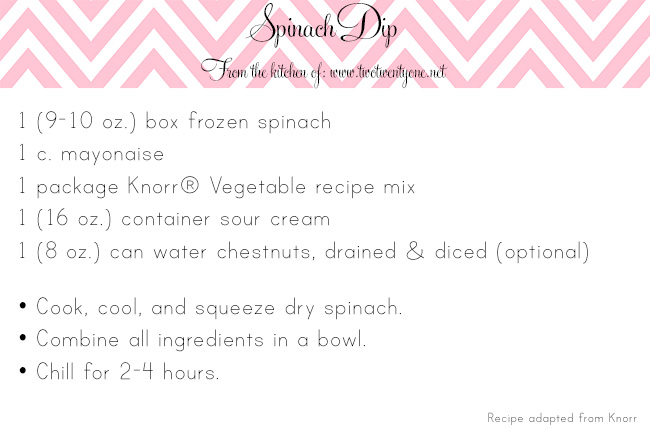 Check out my other popular recipes!
Follow Chelsea | two twenty one's board Appetizers on Pinterest.