I'm reposting an oldie but goodie today– my mom's peach cobbler recipe! Get excited because this cobbler is ridiculously good. So good that I could eat an entire cobbler in one day.
I'm. Not. Kidding.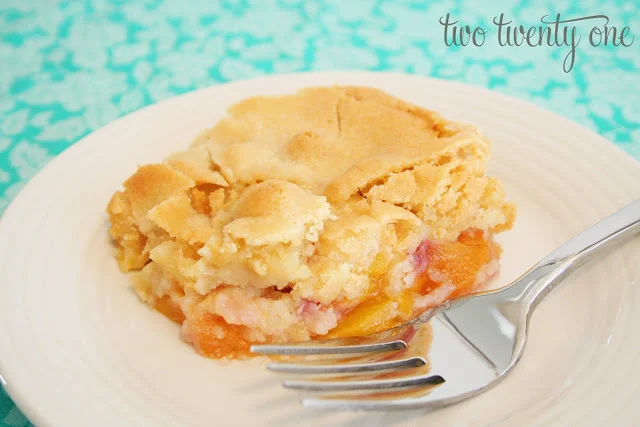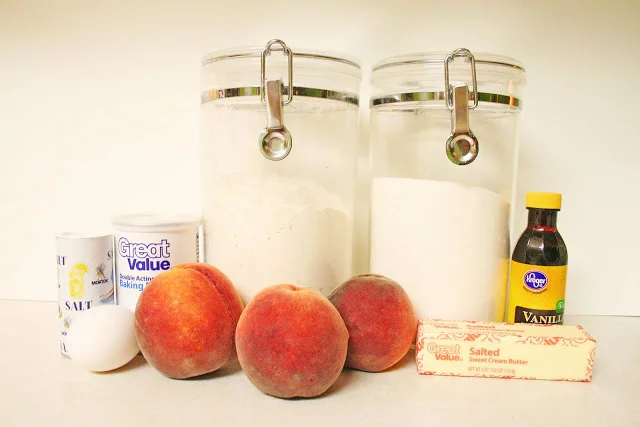 You'll need: salt, 1 egg, baking powder, peaches, flour, sugar, vanilla, and butter
Note: My mom uses self-rising flour, but when I went to retrieve my self-rising flour from the pantry, it appeared that it had expired a year ago… Oops. So I substituted with all-purpose flour, baking powder, and salt.
How about a printable recipe card? Click on the card to download it.

What's your favorite summertime baked good?
Do you make anything other than cobbler with peaches?