This post brought to you by Barefoot Wine. The consumption of wine didn't influence my opinions.
Hey, friends! Today I'm sharing a delicious recipe I cooked up with Barefoot Wine chardonnay. This time I decided to put a spin on a classic family recipe– peach cobbler. The chardonnay has green apple and peach flavors with hints of honey and vanilla so it does a wonderful job enhancing the flavor of this already amazing summertime recipe.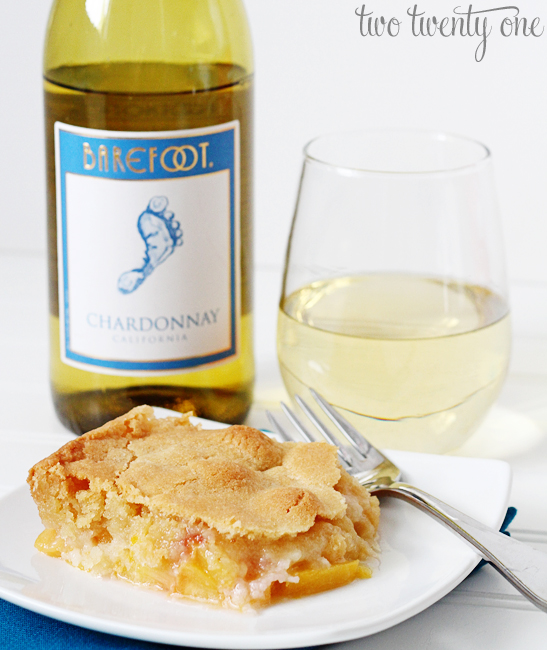 For this peach cobbler recipe you'll need the following ingredients: Barefoot chardonnay, all purpose flour, sugar, peaches, baking powder, butter, salt, vanilla extract, and an egg. See the printable recipe card below for the exact measurements.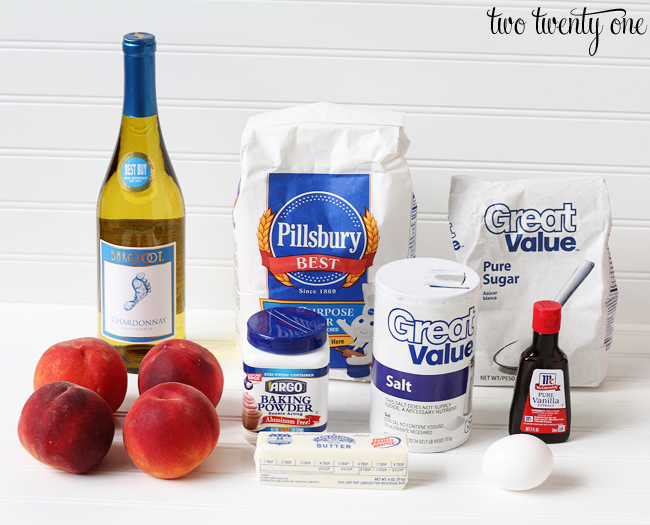 Begin by preheating your oven to 350 degrees. Then peel and cut up the peaches. Place them in a greased, 2-2.5 quart baking dish.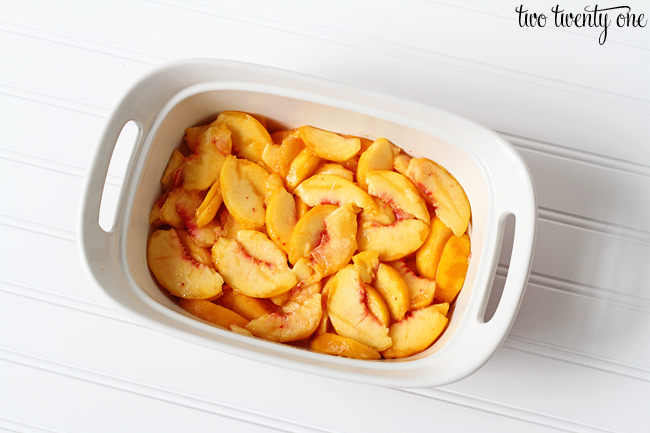 Add 1/4 cup sugar and 2 Tbsp. Barefoot chardonnay to the peaches. Stir and set aside.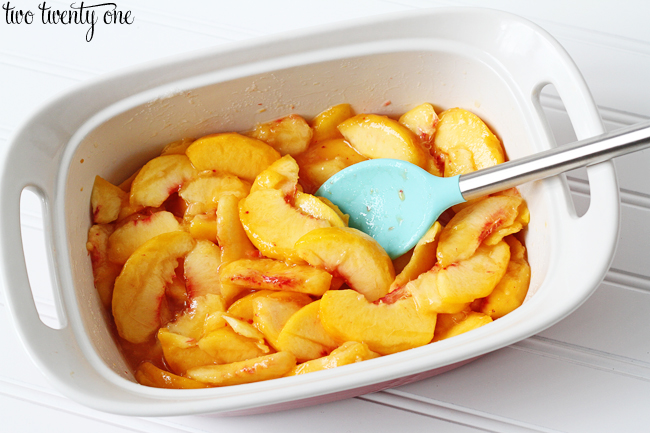 If you don't have self-rising flour on hand you'll need to mix together 1 cup all purpose flour, 1 1/4 tsp. baking powder, and 1/8 tsp. salt in a separate bowl and set aside. If you have self-rising flour, use one cup instead of having to make the all purpose flour-baking power-salt mixture.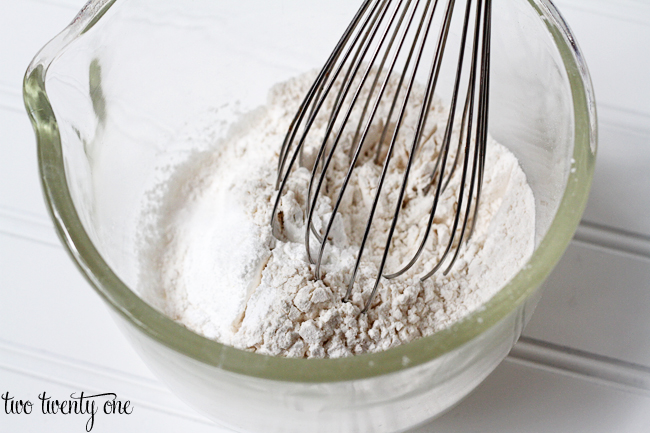 Blend together 1/2 cup butter and 1 cup sugar. Use can do this by hand, but I prefer to use my stand mixer.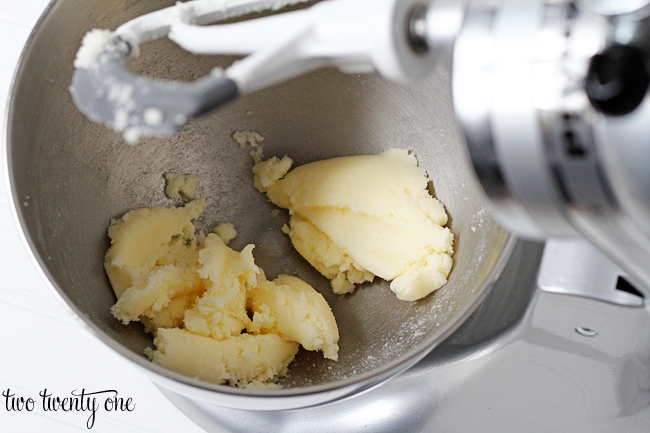 Add flour mixture.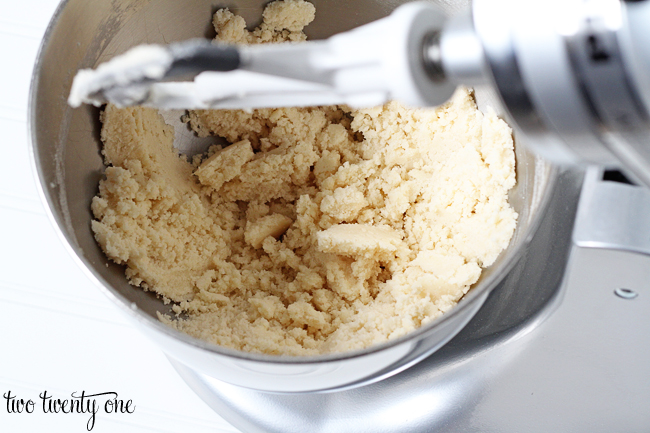 Add 1 egg and 1 tsp. vanilla extract. Blend well.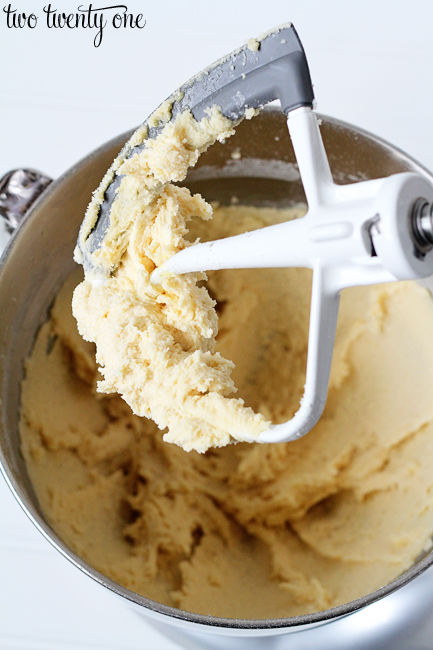 Put topping mixture on top of peaches. It doesn't have to be perfect because it will melt in the oven.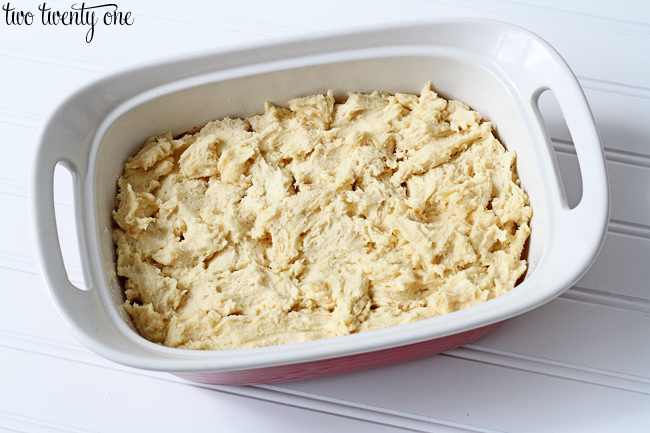 Bake at 350 for 45-50 minutes. The top of the cobbler should be golden brown.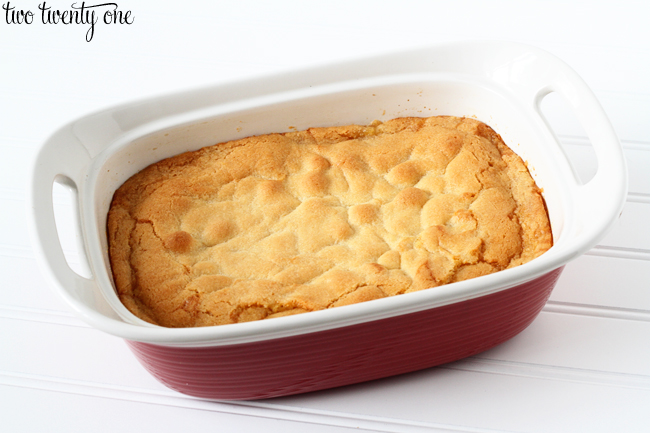 Allow the cobbler to cool slightly before serving– I always give it 30-45 minutes.
Pair the peach cobbler with a glass of Barefoot chardonnay or vanilla ice cream. Both are equally delicious accompaniments.
Click on the recipe card to download it.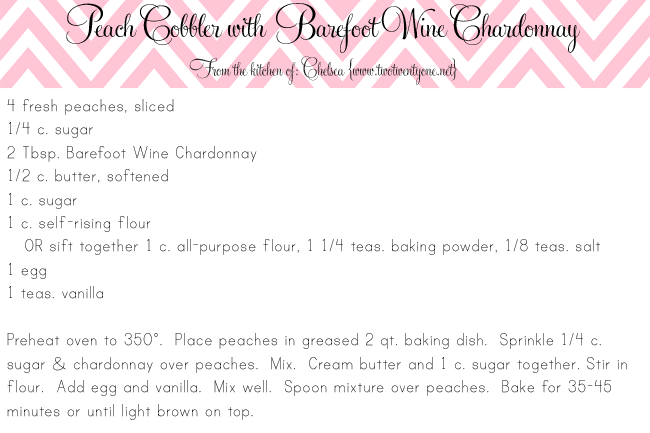 Are you a peach cobbler fan?
Have you ever made peach cobbler?
Think you'll try out this peach cobbler recipe?
Stalk away!
This post brought to you by Barefoot Wine. The consumption of wine didn't influence my opinions.