The other night Brad and I tried another pizza on the grill. This time we went with our go-to pizza– barbecue chicken pizza. I've made this pizza dozens of times in the oven so it was fun to try it on the grill.
One thing I love about this pizza is that it has 5 ingredients– pizza dough, chicken, onions, barbecue sauce, and cheese. Cilantro is the optional sixth ingredient.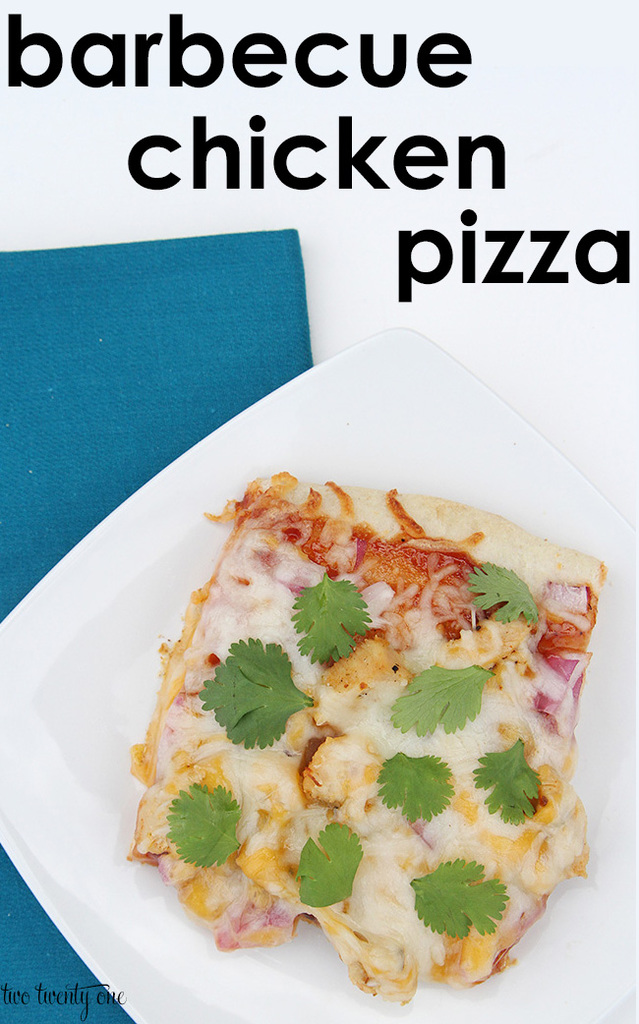 Next week I'll share some pizza grilling tips and tricks. If you have a grill you have to get a pizza stone and try pizza on the grill. It's. So. Good.
I got our pizza stone for $20 at Lowe's in the grilling section.
I used Pillsbury classic pizza crust for this pizza. It's a great pre-made pizza dough you can find in almost any grocery store. You just pop the can and put the dough on your cookie sheet or pizza stone.
Look at all that cheesy goodness.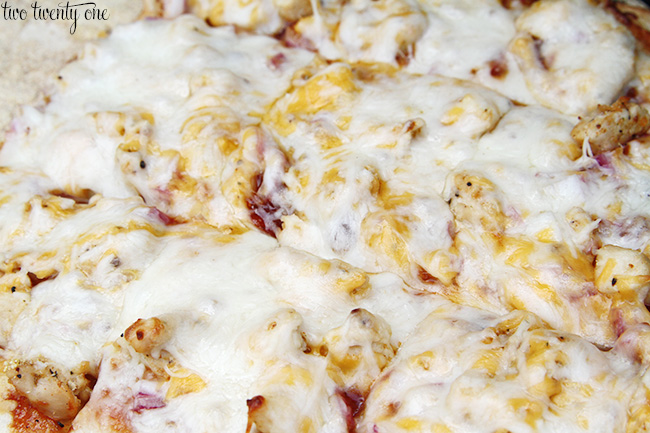 One thing I love about this pizza is that I can use leftover chicken. So if I happen to make a couple of extra chicken breasts or if I purposely make extra chicken for dinner one night, the following night I'll either dice up the chicken and throw it on the pizza. I've also heated up the chicken in the microwave, shredded it in my KitchenAid mixer, and put it on the pizza. This makes meal prep so much faster than cooking the chicken before putting it on the pizza.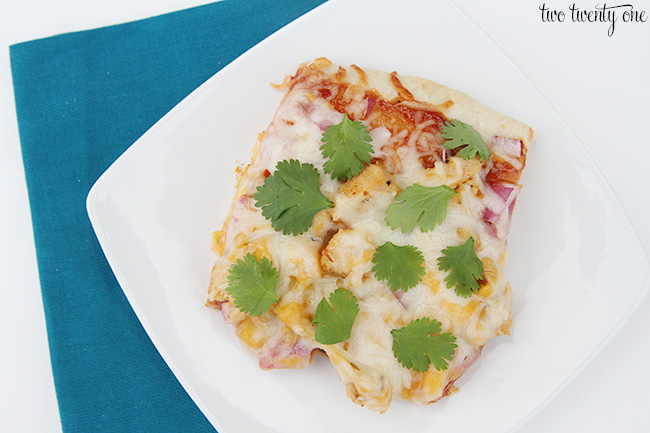 The recipe card includes a way to bake the chicken in barbecue sauce, which is an option. But you can use leftover chicken like I said above. It's totally up to you.
Also, you can use any cheese you like. For this particular pizza I used mozzarella and cheddar. But you can use gouda, colby jack, etc. And you can use as much or as little cheese as you want.
Now, if you'd rather grill your pizza than baking it in the oven. Preheat your pizza stone to 400 degrees. And cook your pizza on the grill for 8-10 minutes or until the edges begin to brown. I feel like grills can be a lot like ovens and vary in temperature, so just keep checking your pizza.
Click on the recipe card to print your 3×5 card.