Yesterday I shared my super easy and delicious cranberry brie bites— the perfect way to utilize leftover cranberry sauce. Well, today I'm sharing another way to get the most out of all that leftover cranberry sauce. And just like the cranberry brie bites, this cranberry orange relish contains only 3 ingredients.
The cranberry orange relish is perfect on Black Friday turkey sandwiches. Get your shopping on, come home, make  a yummy turkey sandwich, and take a nap. That's my plan at least.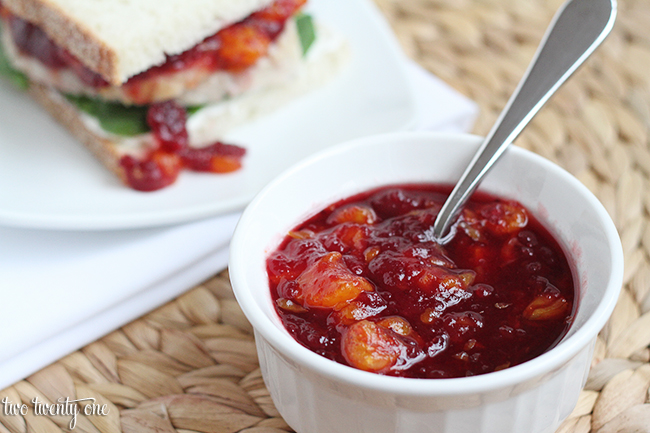 Here's what you'll need:
1/2 cup mandarin oranges
1 cup cranberry sauce
1 Tablespoon Barefoot Sweet Red wine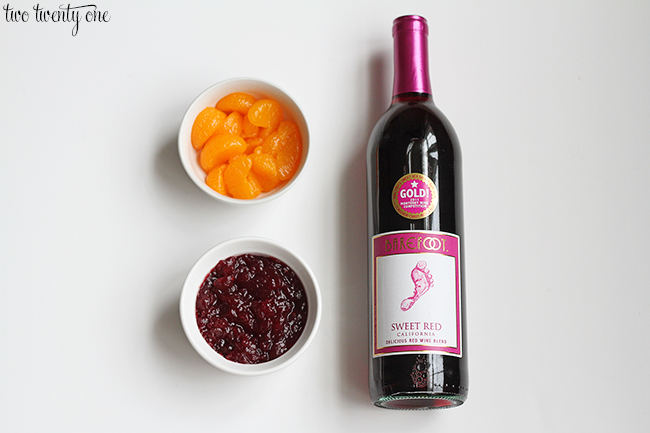 Add your cranberry sauce to a small mixing bowl.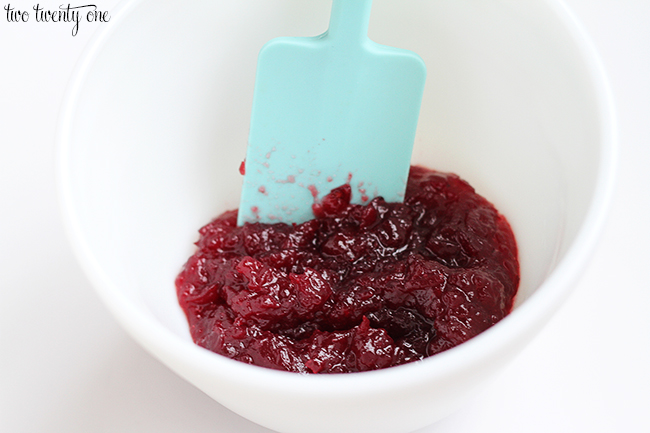 Cut the mandarin oranges into smaller pieces.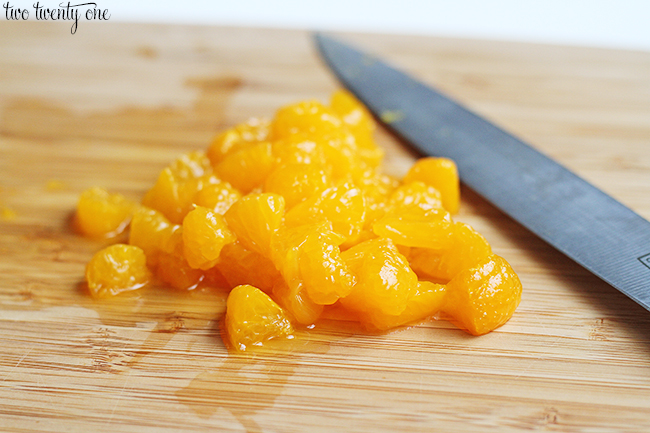 Add the oranges to the cranberry sauce.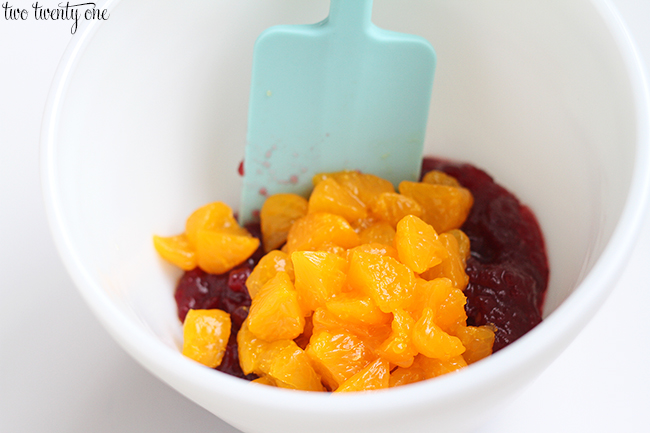 Pour in the wine. The wine gives the relish a nice little kick.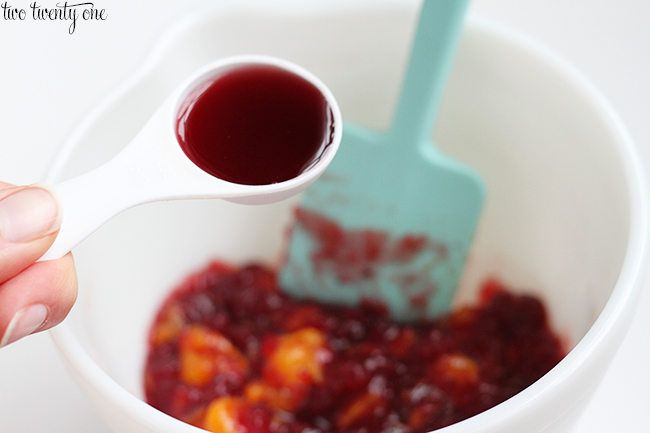 Stir everything together. Chill before serving.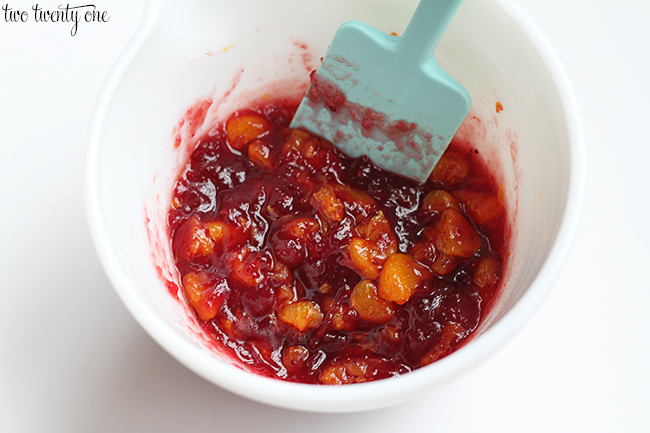 You can add a little bit of sugar if you want to sweeten it up a bit. You can also substitute other fruit (pineapple or apple) for the mandarin oranges if you're not a fan of them.
The sandwich I whipped up has cranberry orange relish, leftover turkey, spinach, and cream cheese. Definitely a great combination.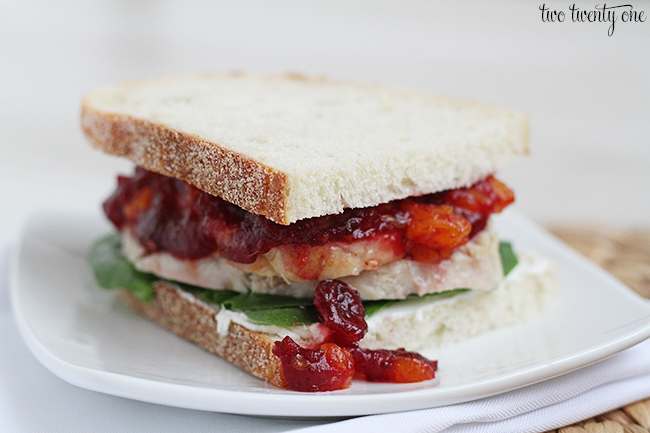 You can also utilize other Thanksgiving leftovers when making sandwiches. Use leftover rolls or bread, leafy greens, turkey, and maybe you had some leftover cream cheese from that cheese ball you forgot to make.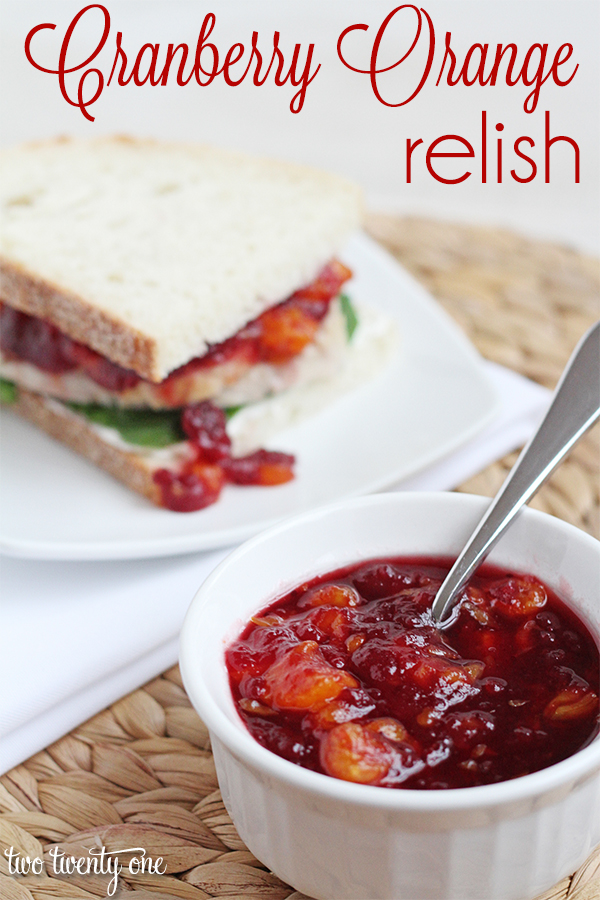 Do you plan to get in on the Black Friday shopping madness?
What's your favorite leftover turkey sandwich combination?