Holiday Hosting Tips and Tricks
This post brought to you buy Kirkland's. As always, opinions are my own.
Hey, friends! With the holiday in full-swing I thought I'd share some holiday hosting tips and tricks with you today. These are simple, minimal-fuss ideas you can do for your next holiday gathering.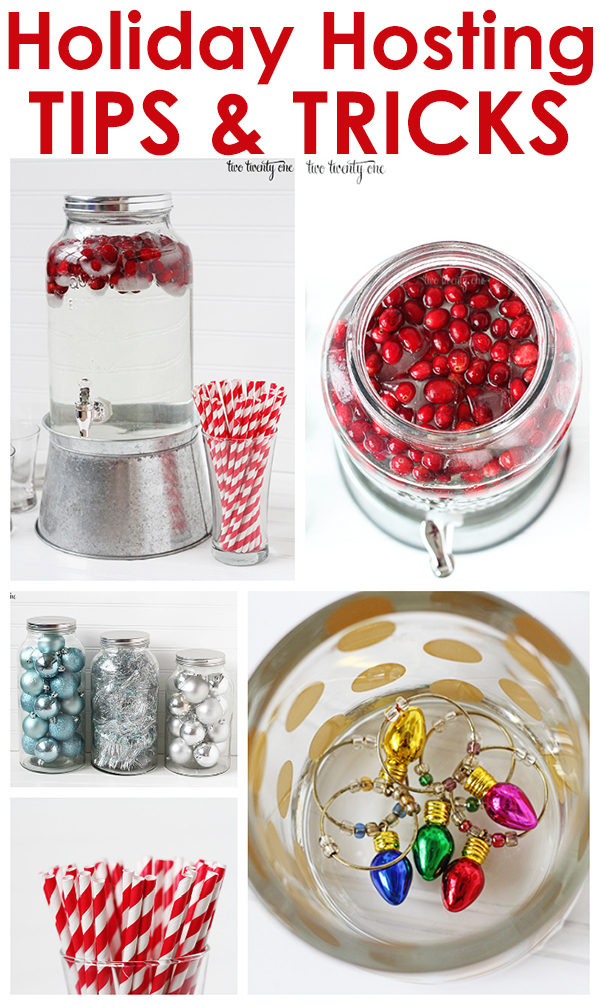 Drink stations are always a must. Have all your drinks and drink necessities in one central location. It's also a good idea to have water readily available in case some party animals aren't alcohol or soft beverage people. Instead of them filling up their glasses from the kitchen faucet, set out a drink dispenser filled with water.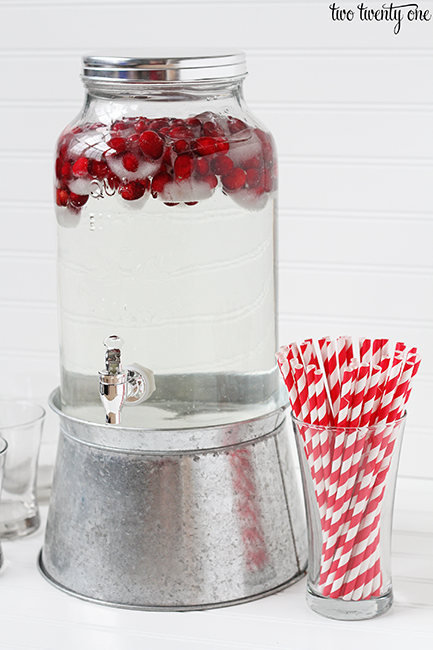 To jazz up the water, you can make cranberry ice cubes. Just plop some cranberries into an ice tray, add water, freeze, and you're ready to go!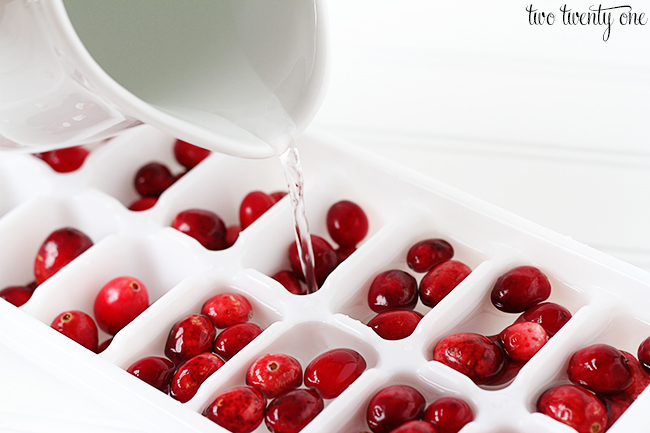 Don't worry about the water getting a cranberry taste. In my experience, the water doesn't taste like cranberries.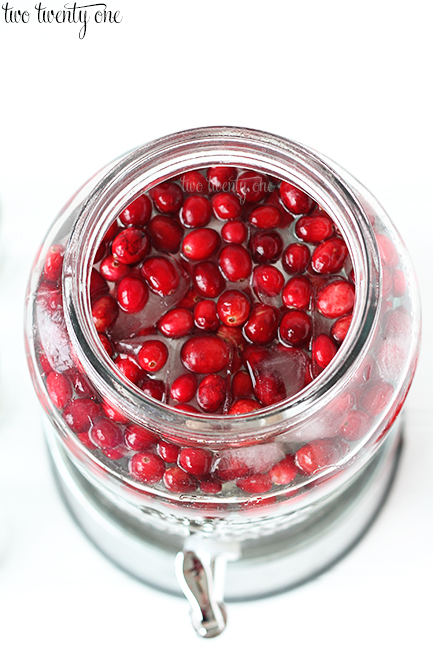 Instead of regular straws, invest in some festive striped paper straws. They only cost a few bucks, and they add character to the drink station.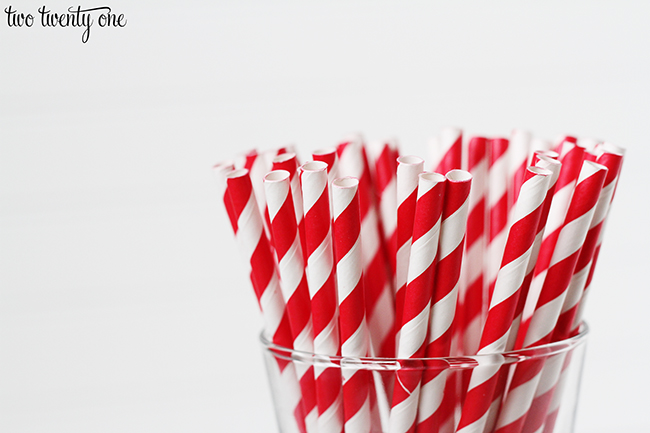 For the wine drinkers, it's thoughtful to put out wine glass charms so people can tell their glasses apart. Think of it as the classy alternative to writing your name in Sharpie on your Solo cup.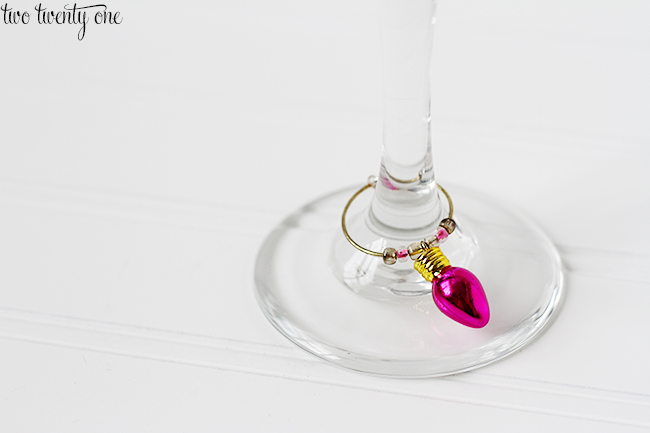 Use a fun container to corral the wine glass charms. I use a random candle holder.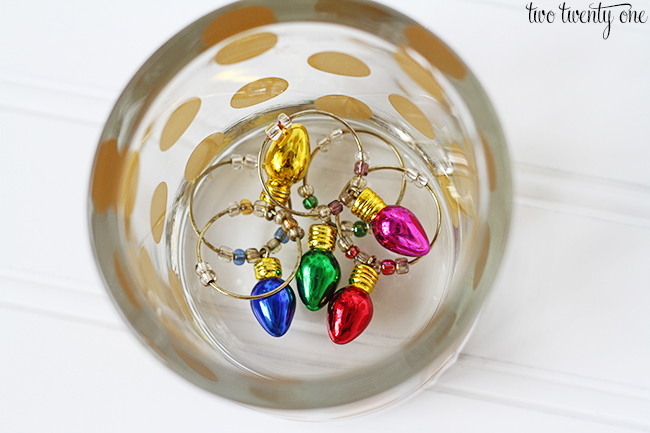 Need a quick decor idea? Put Christmas items like ornaments and tinsel in large containers like these oversized glass mason jars. These would look perfect on a food table or centerpieces on dining tables.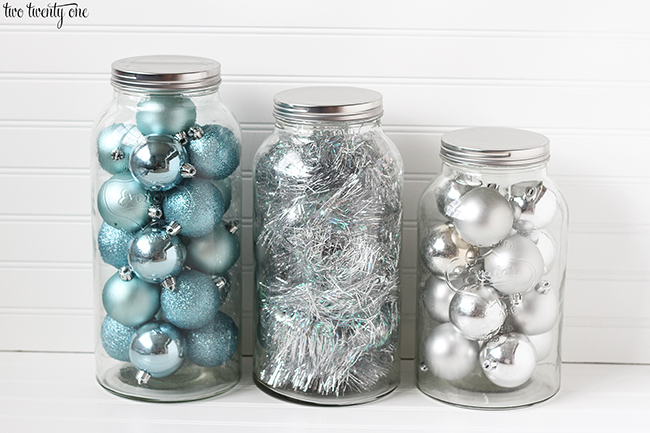 Serving chips and dip? Look into a chip and dip bowl with the bowl built in– so much more convenient than having to carry two different bowls to your food table. It's also a great for watching football– setting one bowl on your lap is easier than two.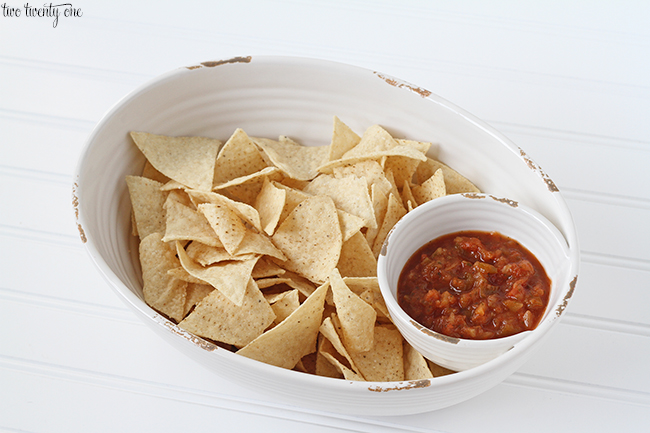 3 of my blogger friends are sharing more holiday hostess ideas. Stop by and check them out!
Kelly at View Along the Way
Jenna at SAS Interiors
Carrie at Making Lemonade
Tonight we're all co-hosting a twitter party at 8PM EDT. Kirkland's, who recently launched their K Club rewards program, will be giving away gift cards and we'll be sharing more hosting ideas and tips. Use the hashtag #HolidayHostess.
And to help you with your holiday hosting, we're giving away two $100 Kirkland's gift cards! You must use the Rafflecopter widget below to enter.
Stalk away!
I received compensation for the "Holiday Hostess" campaign blog post. Kirkland's partnered with several bloggers like me to raise brand awareness. All purchases and content are on my own accord and reflect my personal opinion and style. Kirkland's blogger outreach policies abide by the WOMMA Ethics Code, FTC guidelines and social media engagement recommendations. For official Kirkland's giveaway rules, visit http://www.kirklands.com/content.jsp?pageName=blogger_rules-03.