Peppermint Chocolate Cookies
Hey, friends! Today I'm sharing a delicious and easy recipe with you– peppermint chocolate cookies! I made and shared the same recipe last year, but I made sandwich cookies. While that recipe was tasty, it only yielded half the amount of cookies since you need two cookies to make a cookie sandwich. So this is recipe is just another take on that recipe.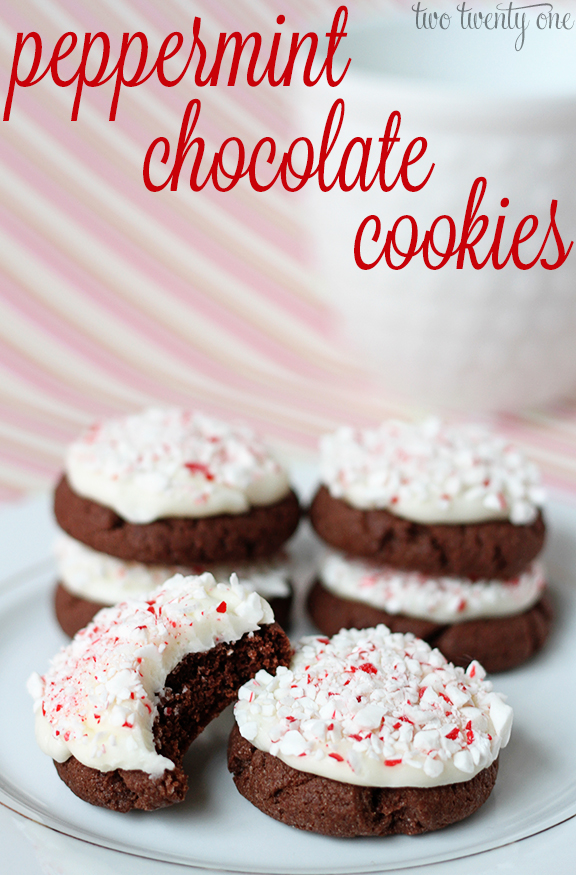 I must say that these cookies are super easy to make. You can make them pretty quickly too. It took me only about an hour from start to finish.
While making these, I perfected my crushed candy cane topping technique. I piped the icing on with a decorating bag (you can use a plastic zippered bag if you don't have decorating bags on hand) and dunked the icing in a bowl of the crushed candy canes. Not gonna lie– I may have exclaimed "Eureka!" to myself when I figured this out. It doesn't take much, folks.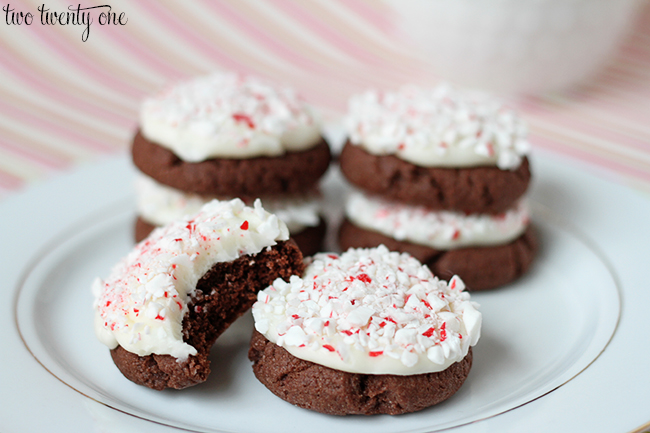 As usual, I plated up most of the cookies and sent them to work with Brad. I can't have these bad boys in our house or I will eat all of them. I repeat, all.of.them.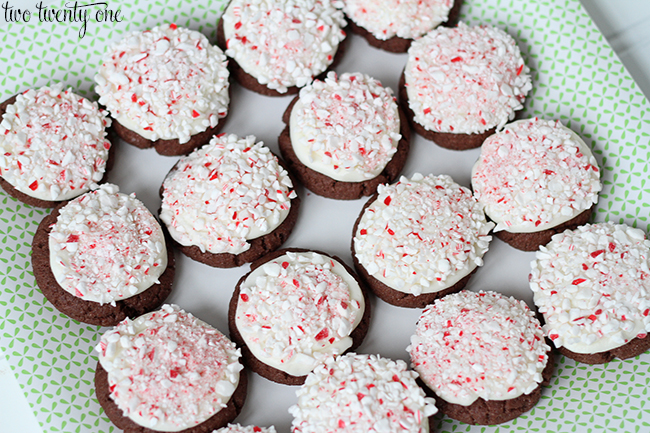 Here's your printable 4×6 recipe card. Click on the card to save/download the card.