Tomato Cage Christmas Tree
I've been trying to figure out how to decorate the massive planter on our front porch for Christmas for a while now. We can't move the planter because it weighs a ton on its own and we filled it with rocks and dirt so it's at least 300 pounds. So I had to come up with a way to use it in our outside Christmas decor. Enter the tomato cage Christmas tree.

I started by attaching my strand of lights to my garland with zip ties. You don't have to do this, I figured it would help disperse the lights evenly.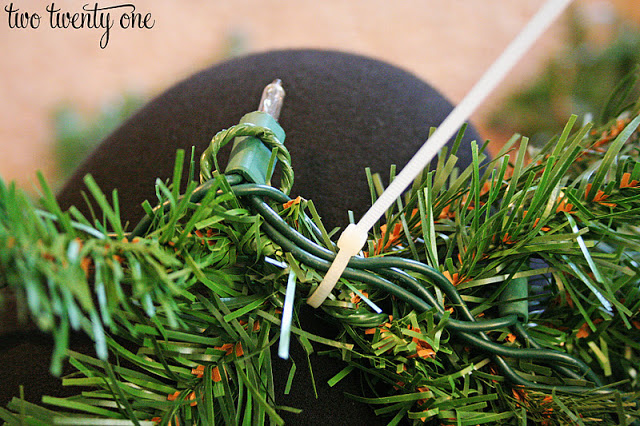 I used 1 strand of lights on 2 strands of garland.
*I miscalculated how much garland I needed. I could have used 4 strands instead of 3 for more coverage. So I if you want full coverage go with 4 strands of garland and 2 strands of lights. Because I miscalculated, I used 3 strands of garland, 1 strand of 100 lights, and 1 strand of 50 lights. Whew. I hope you got all of that.
I used pliers to bend the stakes of the tomato cage together to form a point. I secured the point with a zip tie.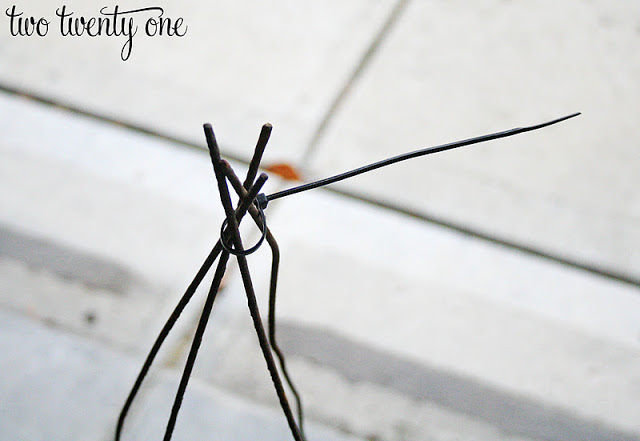 I started at the bottom (well, actually the top) of the tomato cage and started wrapping upward. I secured the garland to the cage by wrapping pieces of the garland onto the cage.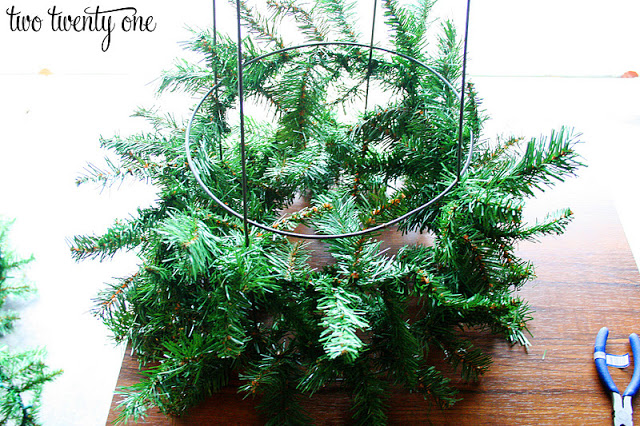 Keep wrapping the garland around the cage until you get to the top.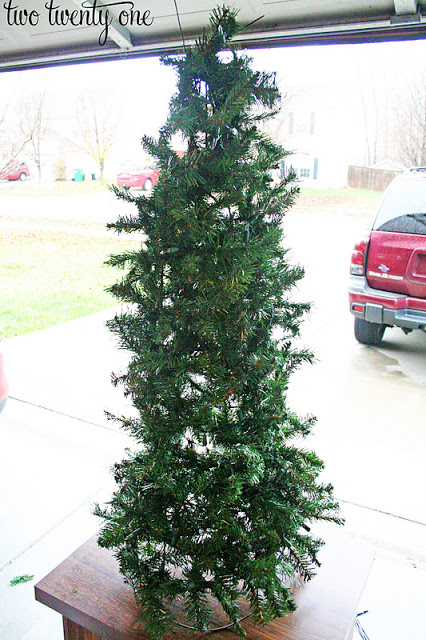 I shifted the garland slightly up on the cage because I put the bottom section into the soil in the planter. To secure the tree from blowing over, I used some extra landscaping bricks and covered them with soil. I added a bow and some poinsettias to the tree to give it some pizzazz.
This project took about an hour from start to finish.
Here's the breakdown of my costs:
garland: $9 (Black Friday find at JoAnn)
zip ties: free (thanks, honey!)
poinsettias: free (leftover from last Christmas)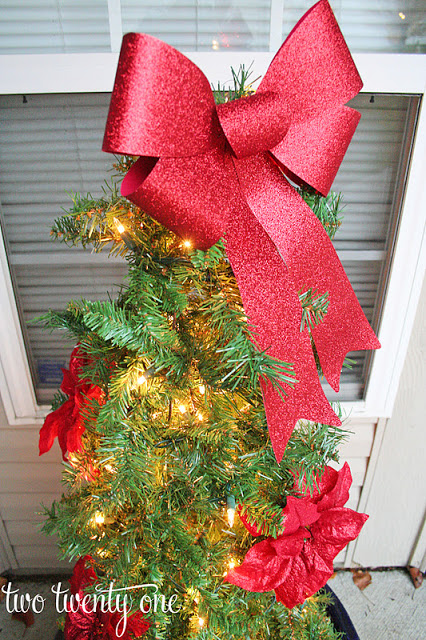 We hope to get all of our outside Christmas lights up this week. I'll be sure to share photos with you once we get them up.
Want to learn how to make 3 different tomato cage Christmas trees in varying heights by using 3 tomato cages of the same size? Check out my tutorial
here
!