How to Make a Red Hydrangea Wreath
Today I'm sharing how to make a red hydrangea wreath with three supplies in under 15 minutes. This wreath doesn't even necessarily require glue. Am I blowing your mind yet?
I made the wreath last year for our front door but failed to share how I made it. Probably because I was exhausted. I scored all the red hydrangea stems from Michaels when their fall stems were 70% off, so I think I only paid around $2 per stem. Since this is a sizable wreath, I ended up using 16 stems.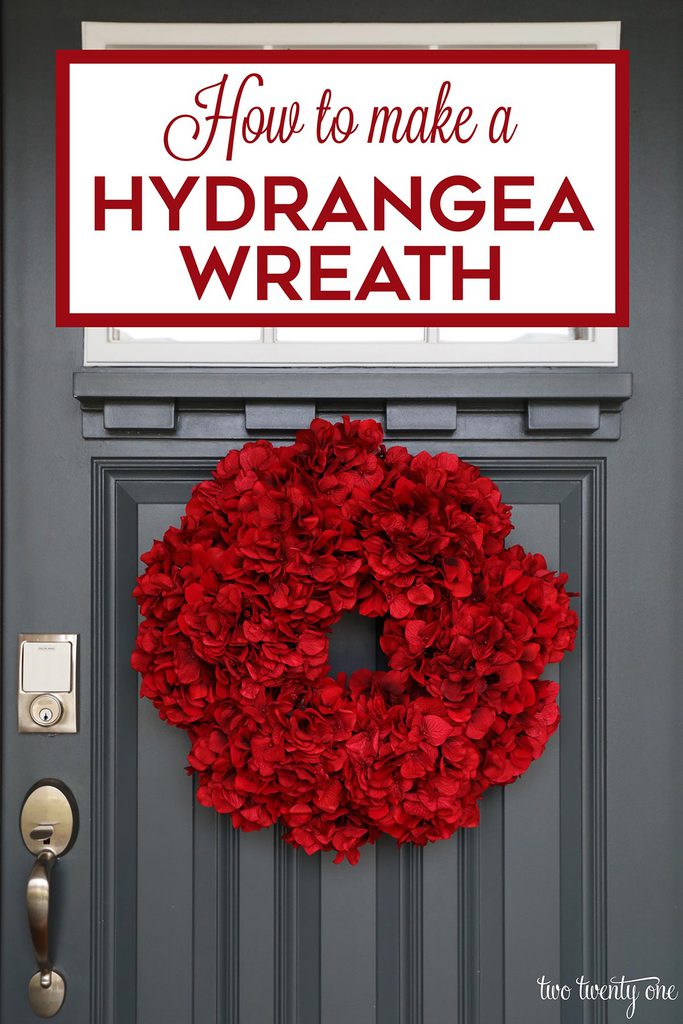 Red Hydrangea Wreath Supplies
12″ wreath form … You can get green or white. I had white on hand so that's what I went with. Just make sure you get the softer foam.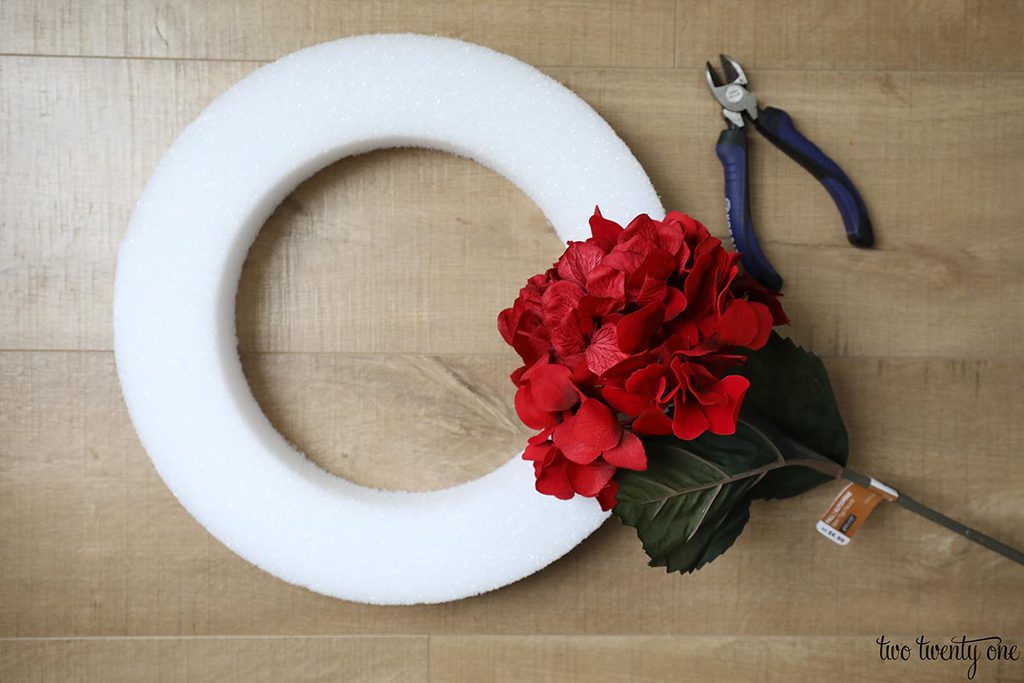 How to Make a Hydrangea Wreath
1. First, snip the flower stems. Mine had a notch about 2 inches from the flower, so that's where I snipped it.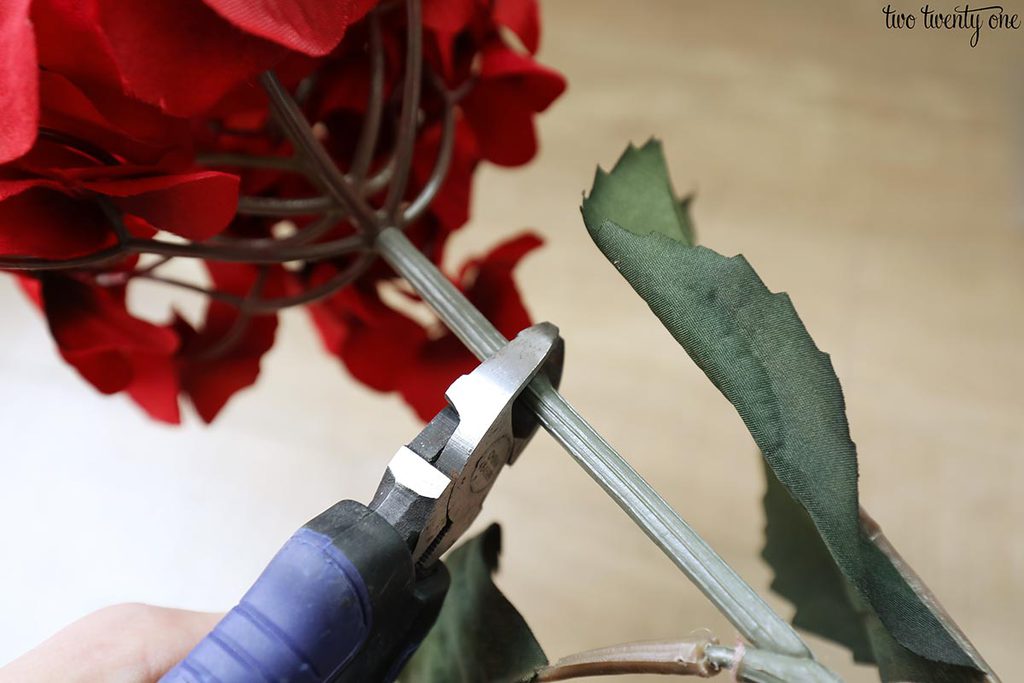 2. Next, insert the stem into the wreath form with the stem closer to one side. Repeat, evenly spacing all 10 stems. If the spacing doesn't look right, just remove the stem and insert in a better spot.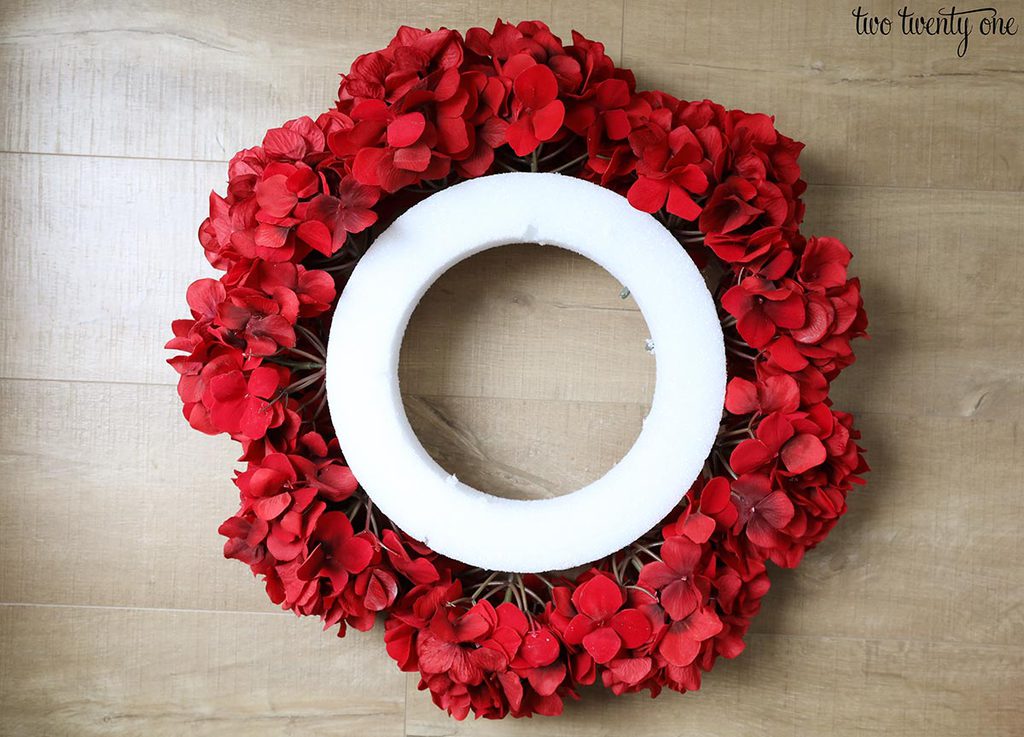 3. Then, fill the center of the wreath with 6 stems, spaced as evenly as possible. As you can see in the photo below, I made some spacing errors and needed to fix those.
4. OPTIONAL– Use hot glue to secure the stems. Since we have a covered porch, I didn't feel the need to glue the stems into place. And I'm happy to report none fell out.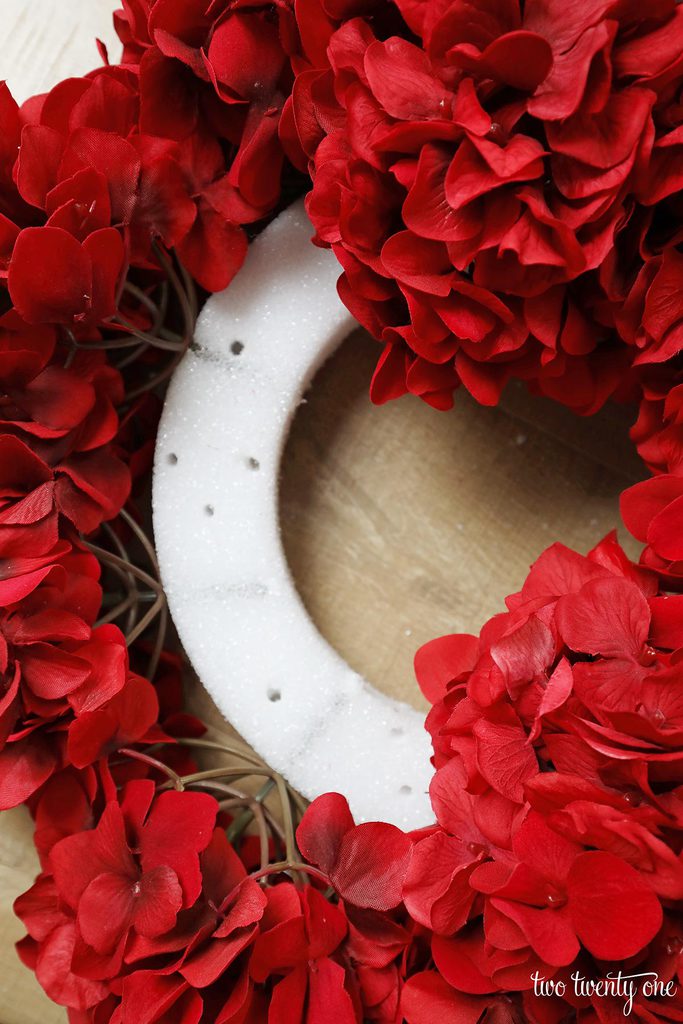 How to Hang the Wreath
To hang the wreath, I just shoved the wreath form onto the wreath hook that is a permanent fixture on our front door. But if this isn't an option for you, you can easily make a hanger by hot gluing a looped piece of ribbon to the back of the wreath.