A few weeks ago I put together a best friend gift guide, and it was pretty amazing if you ask me. I loved putting together that gift guide so I decided to slap together a general gift guide for women.
These are gift ideas for your sister, best friend, mom, aunt, co-worker. Heck, you can even send this link to your significant other and be all, "Numbers 1, 4, 8, and 11. Please and thank you. Love you. Bye."
And bonus! All of these gifts are under $80.

1. mugs
I shared these amazing mugs in my BF gift guide and they were a HUGE hit so I had to give them a victory lap. I mean, who wouldn't want a Jessi Spano pill popping mug? Or a Bridemaids Help Me. I'm Poor. mug or SNL Dooneese Is That Baaaaad? mug? Seriously, check out this Etsy shop. The owner has tons of hilarious themed mugs. From SNL to Mean Girls to Parks and Recs to Kimmy Schmidt. The shop owner also offers a buy 3, get 1 free deal so you can buy three mugs for your friends and one for yourself. Merry Christmas to you.
2. earrings
You can never go wrong with a pretty pair of earrings. I prefer to go with basic cubic zirconia when I'm buying for others unless I know that they love a certain (knockoff) stone. I actually own this specific pair of earrings, and I love them.
3. blanket scarf
Blanket scarves are all the rage this year. So show that special female in your life that you care about her warmth by gifting her a scarf the size of a blanket.
4. ring holders
Uh, how cute are those ring holders? Freaking adorable, right? And they're less than $20. Yeah, buddy! They're perfect on nightstands or by the kitchen sink for ring safe-keeping when cooking or washing dishes. Here's the bunny and here's the Eiffel Tower. And here's more.
5. tech gloves
These are a great practical gift idea. I mean how is a girl supposed to scroll through Instagram out in the cold while keeping her hands warm without tech gloves? And I'm constantly misplacing a glove, so I can always use a couple extra pairs of gloves to stash in my car during the winter months.
6. hyaluronic acid
I've been using hyaluronic acid for a couple months, and I love it. So I got my best friend a bottle of hyaluronic acid for Christmas. We exchanged gifts the other day, and her face was priceless when she unwrapped it. I wish I recorded it because she looked so confused. So I said, "What? You don't want to drop acid with me?" (I've never dropped acid, nor do I ever intend to. I just tend to say things like that.)  After explaining the benefits of hyaluronic acid, which are improved skin texture and brightness, my BF said, "Oh! I should get this for my mom." I'll also add that my aesthetician friend, that I hadn't seen in a couple weeks, asked me the other day if I've been getting laser treatments because my skin looked great and glowing. I replied, "Nope, I've just been using this, this, and this," all of which are much cheaper than laser treatments.
7. cable knit pom beanie
Because every chick needs a cute winter hat.
8. initial necklace
I have one of these initial necklaces for myself but I also gave one to my best friend for Christmas. It's a great gift for someone who has everything or a new mom, but give her her kid's initial.
9. t-shirt
I shared this t-shirt in my best friend gift guide, and it was also a favorite so here she is again. I even bought myself one. One thing I love about the shirt is that it's LONG. I'm a tall gal so I love me a long shirt. This shirt is so long I may not judge you for wearing it with leggings because at least your lady bits would be covered up.
10. calendar
Every year it's a tradition that I get my BF an Anne Taintor wall calendar and a pooping candy dispenser. Why yes, I am 30 years old. Thanks for checking. Seriously, I've been doing this for years. You can't go wrong with anything Anne Taintor.
11. pom pom throw
When I came across this pom pom throw I immediately wanted it to magically appear so I could cuddle up with it and take a nap. It looks so incredibly warm and cozy, like the shoulder nook of Channing Tatum.
Happy gift giving, friends!
 Hey, guess what! I'm teaming up with some amazing bloggers for a Christmas Holiday Hop. Plus, we're giving away $300 to one lucky person (see Rafflecopter below)!
So take some time to check out some of the awesome stuff they're sharing today!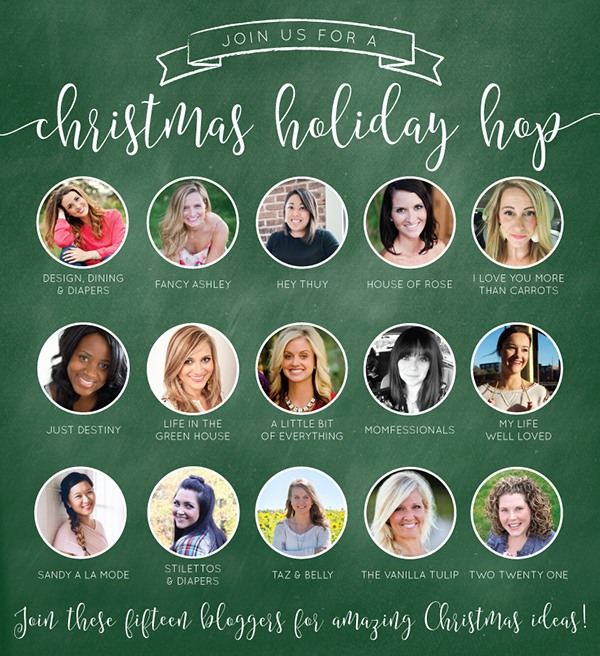 Gift Wrapping Idea | Thuy at Hey Thuy
Gift Wrapping Idea | Ashley at Fancy Ashley
What To Wear | Sandy at Sandy a la Mode
DIY Gift Idea – Teacher | Destiny at Just Destiny Mag
DIY Gift Idea – Bestie | Taryn at Design Dining and Diapers
Gift Guide – Men | Heather at My Life Well Loved
Gift Guide – Kids | Erika at The Slaughters
Stocking Stuffer – Kids | Jennifer at Life in the Green House
Christmas Pajamas | Ashley at The Vanilla Tulip
Kids Craft | Andrea at Momfessionals
Kids Craft | Ashley at I Love You More Than Carrots
Free Printable | Kristin at Taz + Belly
Cookies for Santa | Molly at Stilettos and Diapers
Holiday Decor Tips | Mandy at House of Rose
Here's my best friend gift guide I keep yammering on about in case you want to check it out.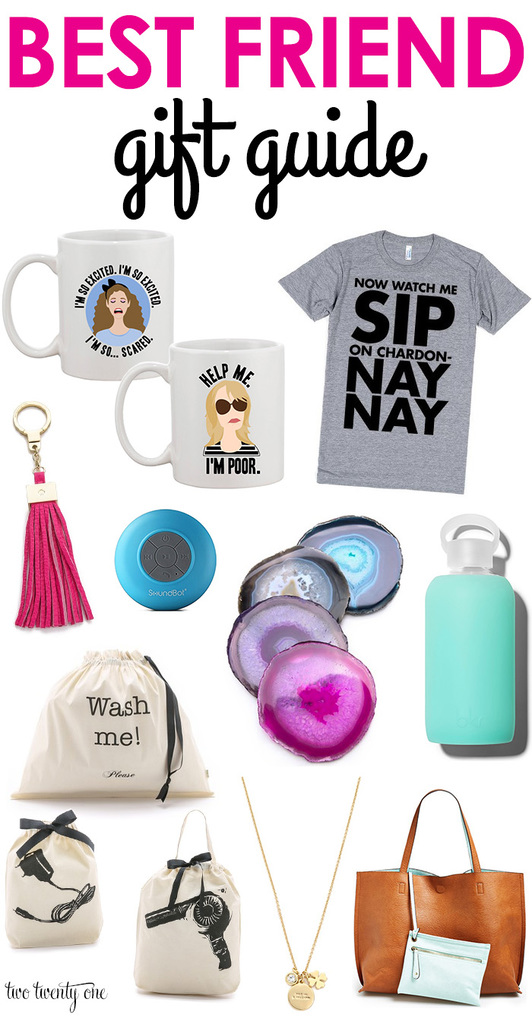 PS if the sun ever decides to come out I'll take photos of my Christmas tree so I can share them with you, hopefully, before Christmas. But seriously, WHERE HAS THIS MONTH GONE?!?
This post contains affiliate links.
Funds from affiliates help pay for web hosting, domain registration, email delivery, the occasional bottle of wine, and other fees to keep twotwentyone.net up and running. Thanks for your support! I appreciate it!