Decorating French Doors for Christmas
The alternate title for this post is How to Hide Your Messy Home Office in Less Than 10 Minutes. But I thought Decorating French Doors for Christmas sounded more like I have my stuff together.
The original floor plan for our house includes a formal dining room right off the main entryway. But since I think formal dining rooms are dying, and I needed a home office, we paid extra to have French doors and a transom put in instead. And don't get me wrong, I really like my new office, but I haven't really unpacked it yet with all the craziness that's gone on since we moved in and being pregnant and all that jazz.
I'm having a bunch of people over today, and I had intentions of cleaning up the office because it's the first thing people see when they walk in the front door, but that never happened. So the other night I got a lightbulb idea– cover the glass of the French doors with wrapping paper. A $4 roll of gift wrap from HomeGoods, some painters tape, and 10 minutes later, our entryway looked festive and all my office crap wasn't visible.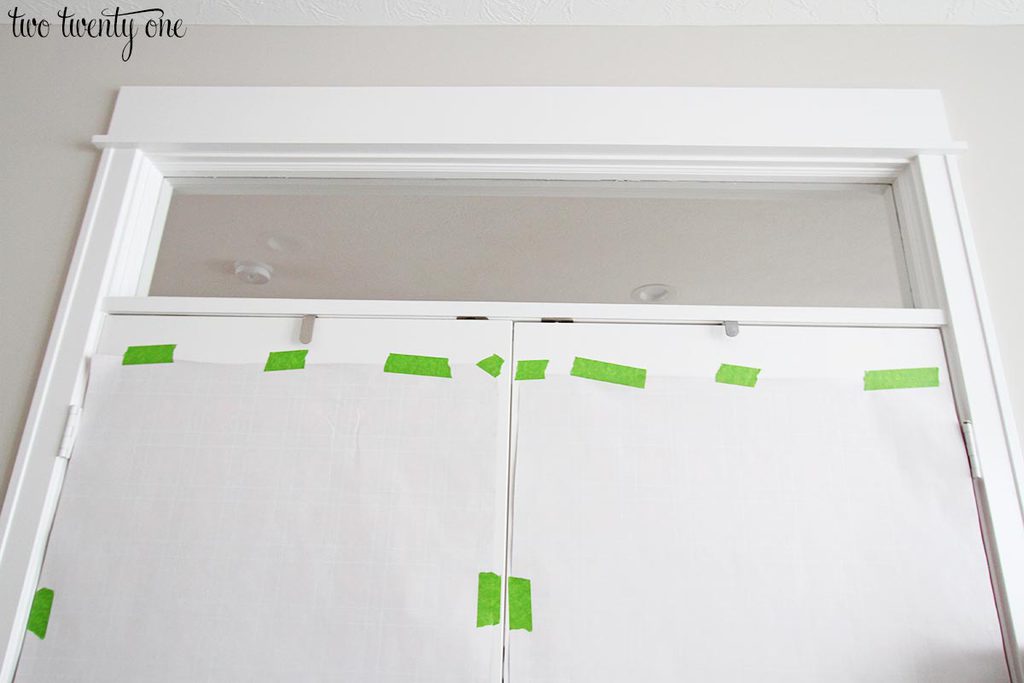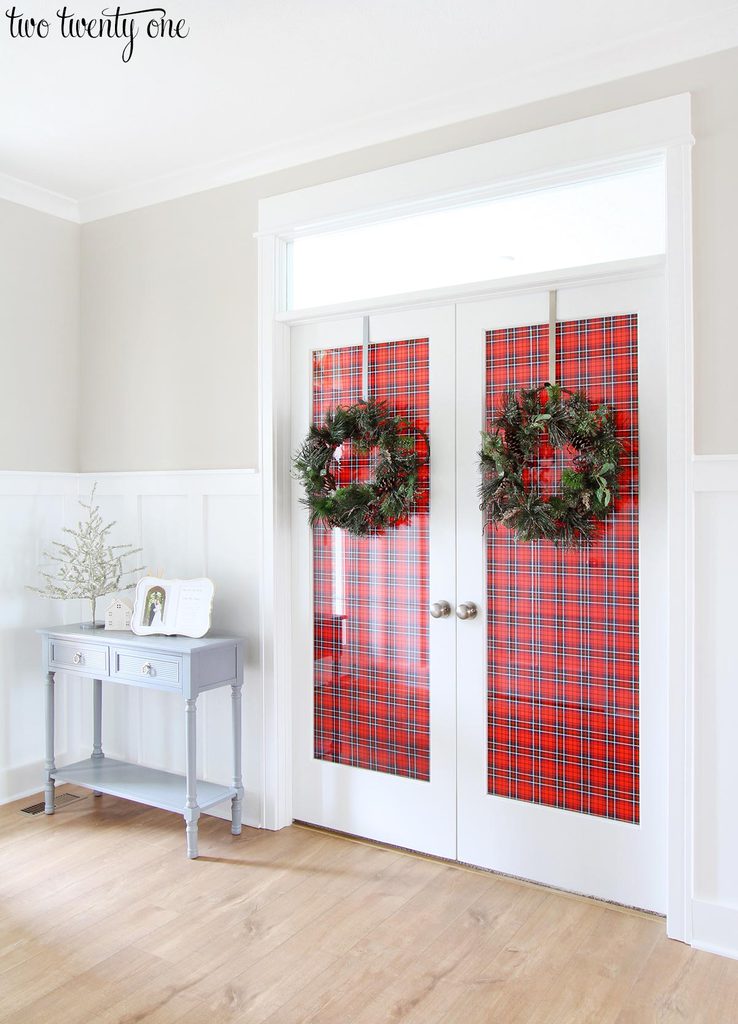 I added wreaths, made by Brad's grandparents, to each door.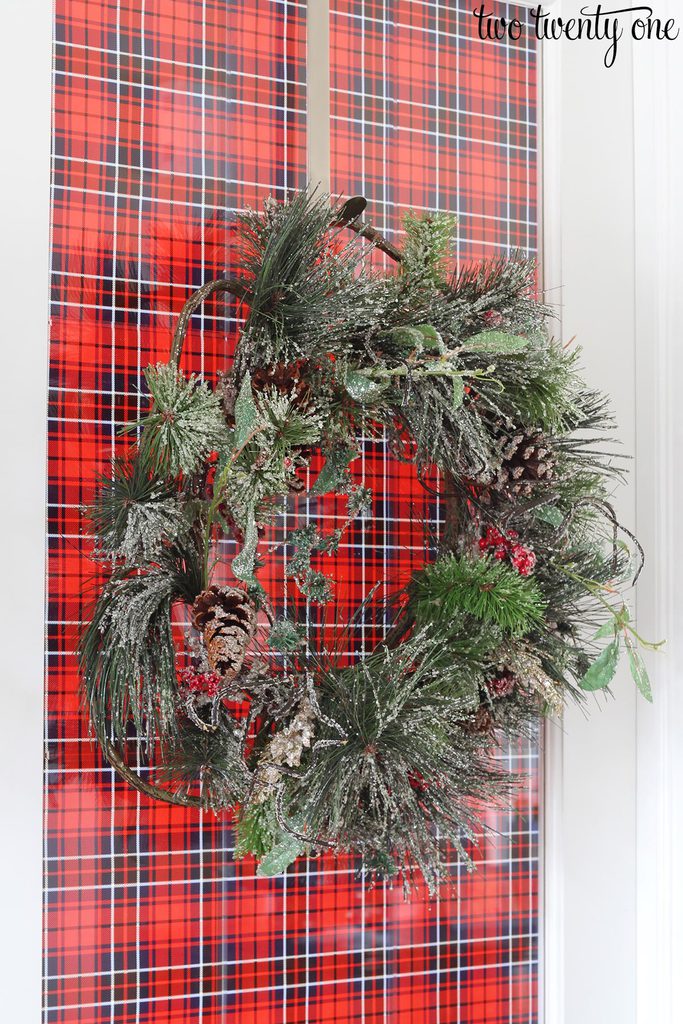 I'm in love with this plaid wrapping paper. So much that I plan on rolling it back up and using it again.
And while the lines don't exactly line up on each door, it still works for me.
While we're talking about the entryway, I'll show this little hallway off of the entryway that leads to the powder room. I was worried about my vintage sled being outside on the front porch, so I brought it in and leaned it against the wall. I added a wreath to the closet door for a little pop of green.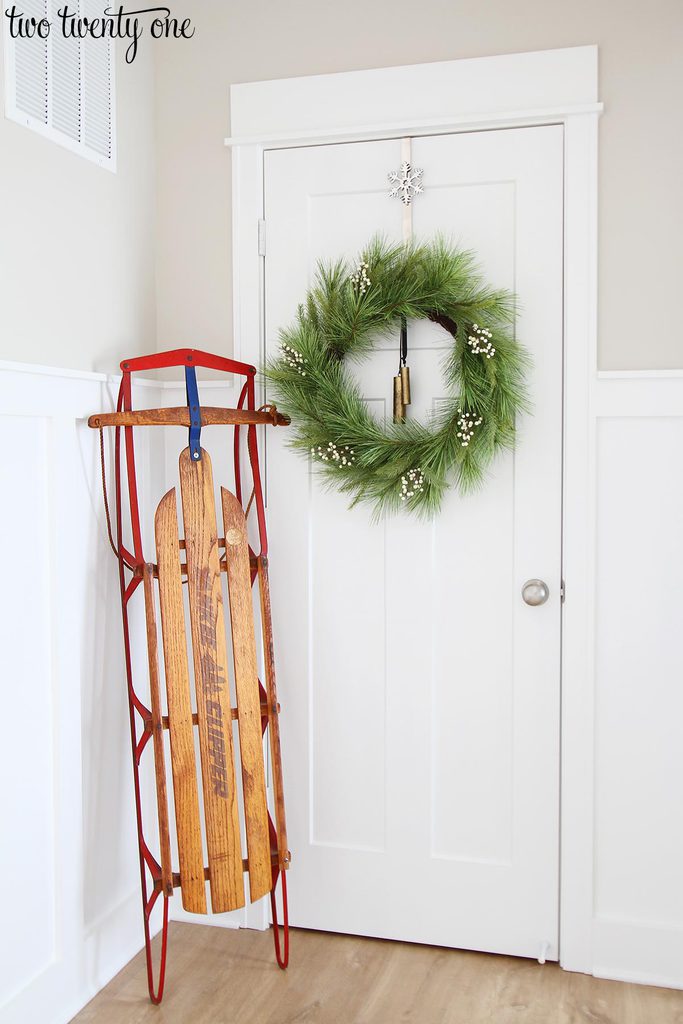 I'm debating swapping out the wrapping paper to go with the season/holiday until I whip my office into shape. Not a bad idea, right?