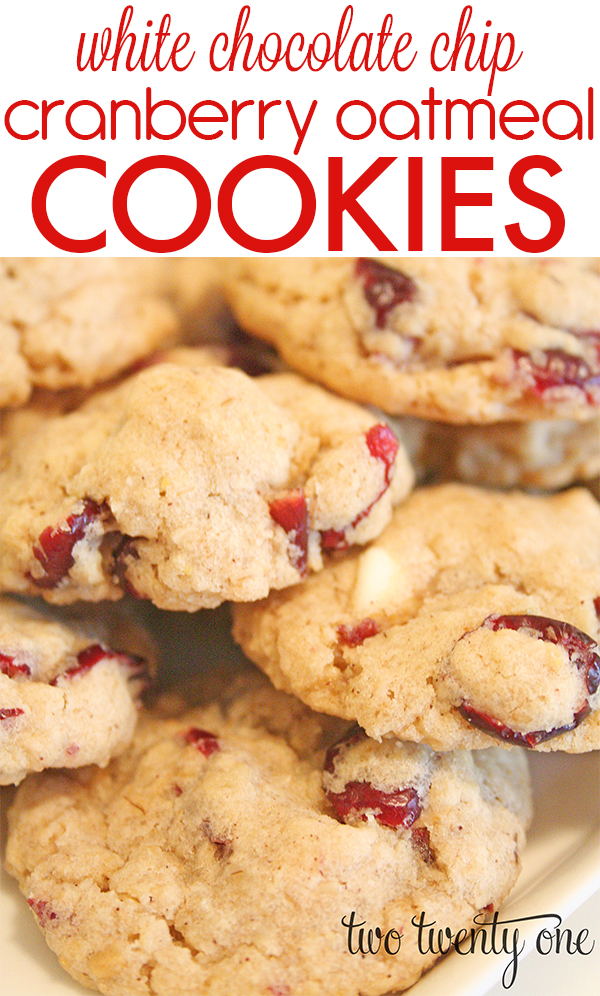 Yay, it's Friday! It's also my mister's 27th birthday! At midnight, I told him "Happy first birthday as my husband!" Then I proceeded to tell him how he's old and how he's lucky to have a beautiful, younger

(by 5 months)

wife. 
Now, onto this week's recipe! Sometimes I get winded saying the name of these amazingly delicious cookies. White Chocolate Chip Cranberry Oatmeal cookies is quite the mouthful. Which is why I think I'll just start calling them WCCCO cookies. I've been making these for a couple years and I've yet to find someone who doesn't loooove them. They even turned a non-cookie lover into a WCCCO cookie lover. That's right– I convert people with these cookies.
quick oats, flour, sugar, cinnamon, 1 egg, baking soda, butter, salt, brown sugar, white chocolate chips, dried cranberries (not pictured: vanilla extract)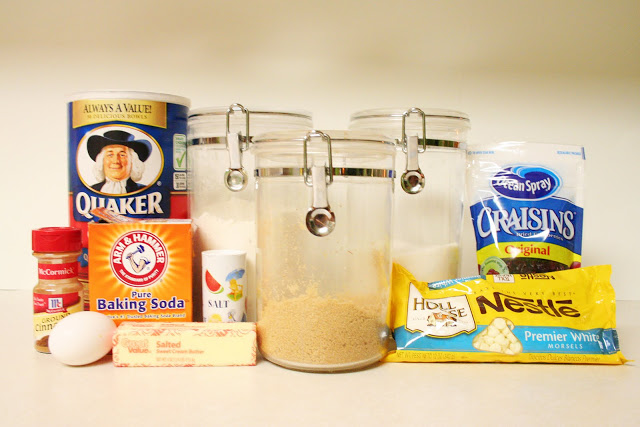 Combine 1/2 c. butter (softened), 1/4 c. brown sugar, 3/4 c. sugar with an electric mixer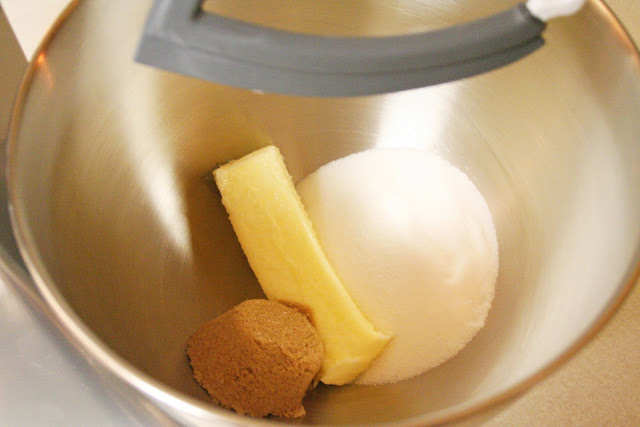 Have I mentioned that I L-O-V-E my new KitchenAid mixer? LOVE!

Add 1 egg and 1/2 teas. vanilla extract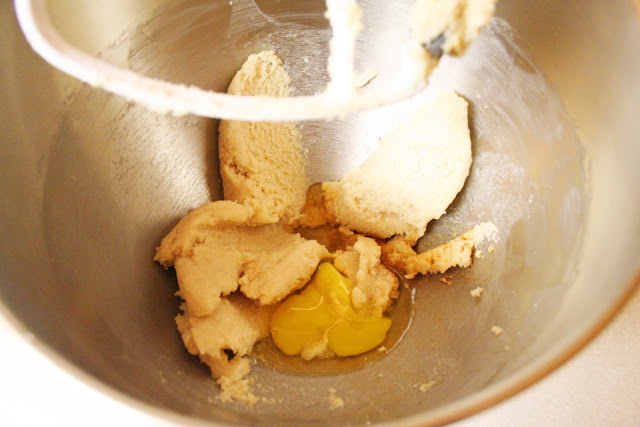 Add 1/2 teas. cinnamon, 1/2 teas. baking soda, 1/4 teas. salt, and 1 c. all-purpose flour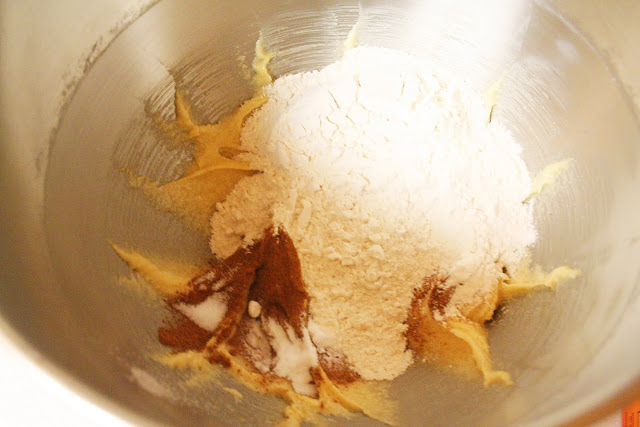 Fold in 1 1/2 c. quick-oats (not instant), 3/4 c. dried cranberries, 1 1/4 c. white chocolate chips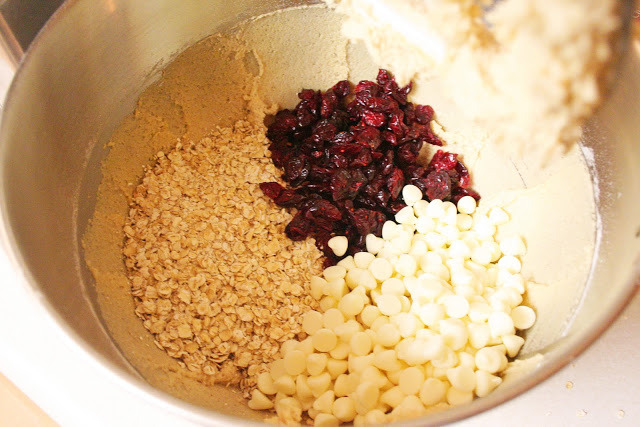 Roll dough into 1 inch balls, placing about 3 inches apart onto a greased cookie sheet (or in my case, parchment paper). Bake at 350° for 10-12 minutes– just until the edges are lightly golden.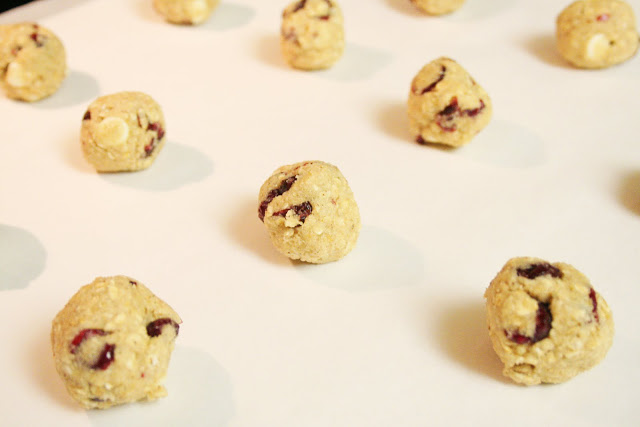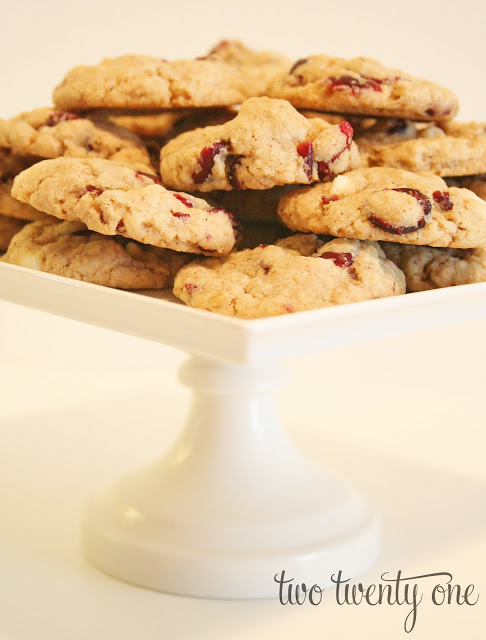 Here's your printable recipe card! Click on the card to download.