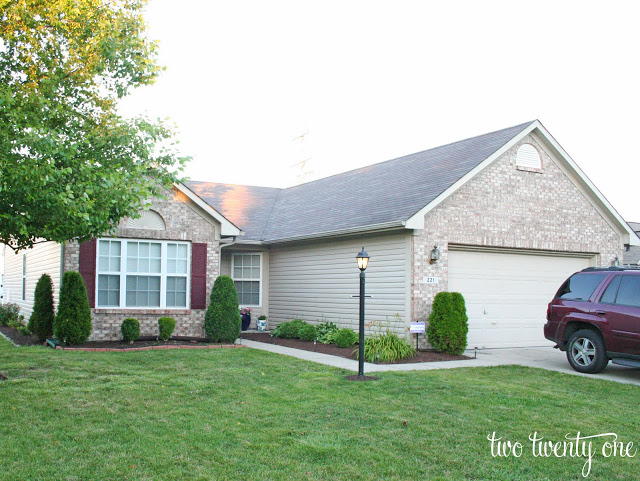 Let's start at the beginning, shall we?
We decided to look for a home in April of 2009. The housing market was in the crapper and there was this delightful little thing called the "First-Time Homebuyer Tax Credit". Enticing? I think yes.

We met our Realtor, Brian, on a Tuesday and handed over our "want to have in a house" list. There were 11 "wants" on the list.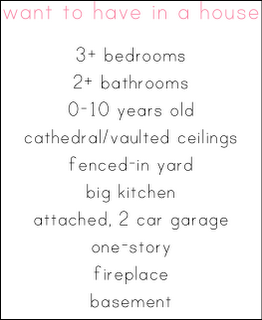 Yeah, I know there are only 10 "wants" on this list. I lost the original list, and I can't remember the 11th "want".
We planned to meet up with Brian that Saturday to look at houses. We looked at 8 houses that day. Some were good, some were bad, some made me want to immediately get back in the car the second I stepped inside.
The last house we saw was a tan/beige ranch. 4 bedrooms, 2 bathrooms, vaulted ceilings in the great room and master bedroom, built in 2002, fenced-in yard (with a shed!), big kitchen (with a newly constructed island!), attached 2-car garage (that could fit both of our SUVs!), new carpet, new laminate in the kitchen and entryway, entire interior painted beige (I saw this as a clean slate), walk-in pantry, laundry room, large walk-in master closet, and within reach of our desired price. There wasn't a basement or fireplace, but this house had 9 out of our 11 "wants" and more.
We made an offer the following Tuesday. After some back-and-forth with the owners, our offer was accepted on Thursday. So it took us 9 days. 9 days to meet our Realtor, find a house, make an offer, and have our offer accepted (for our desired price).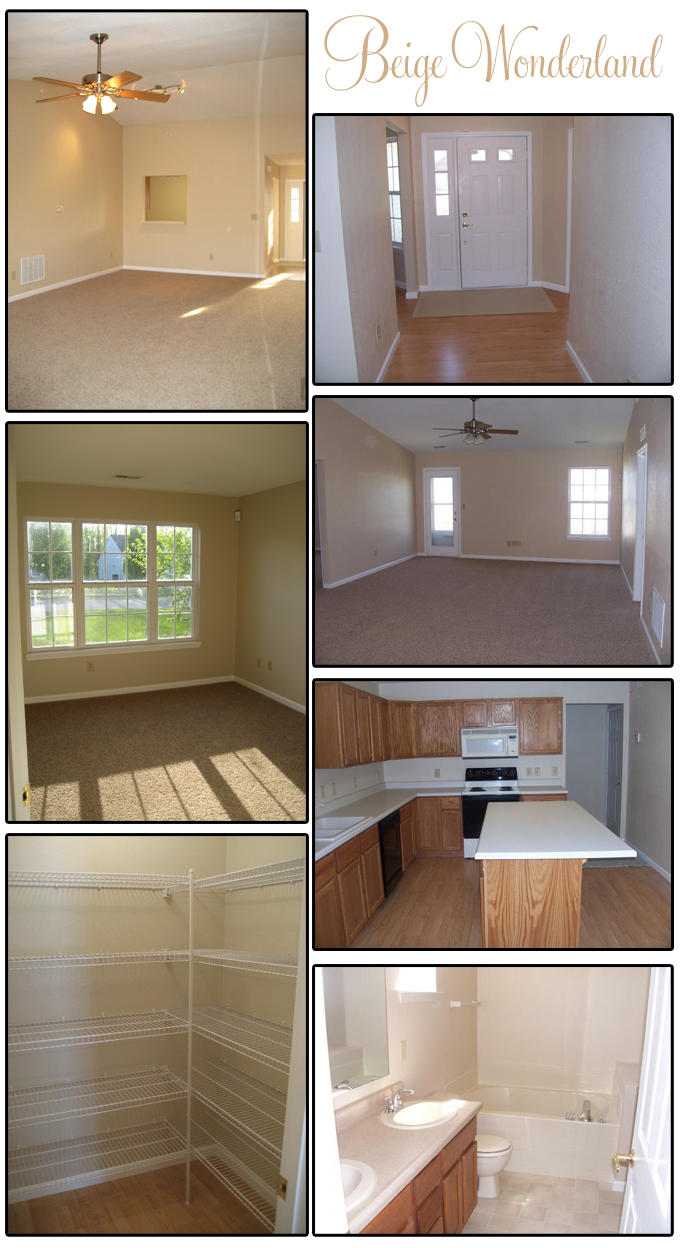 starting in the upper left going clockwise: great room, entryway, great room, master bath, walk-in pantry, my office
We closed on the house in late June and moved in in early July. I spent the week before move-in day painting the kitchen, guest bathroom, master bathroom, and my office. But more on that later…
How long was your house hunting adventure? How many things were on your "want to have in a house" list? Did you look at a lot of houses before find the one?