Ok, so we're technically the 4th owners of our home. The house was built in 2002. We bought it in 2009. That means there have been 4 owners in 7 years. To me that's kind of ridiculous. You may be thinking to yourself, "Oh my, her house must be haunted". It's not haunted… at least I don't think it is.
Our Realtor was

sneaky

 awesome and found the MLS sheet to our house when it sold in 2004 (from first owners to second owners) and shared it with me. Want to know something CRAZY? The house sold for $25,000 more than what we paid for it in 2009. $25,000! That's three zeros, not two.
Now here's the fun part. Want to see what the house looked like when it sold for $25,000 more than what we paid for it? You know you do. (I apologize if the former owners of our home happen to read this. Please don't take offense to my commentary.)
The entryway. The chair rail and wallpaper are long gone.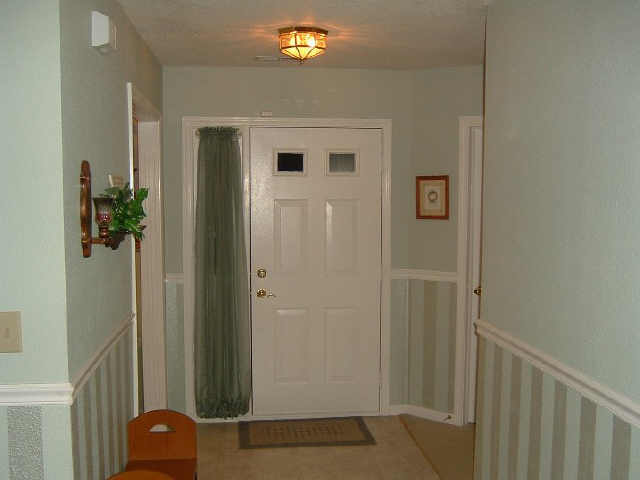 The kitchen, part one. Don't you love the double border? Can you see the florescent light peeking in at the top of the photo? Yeah, I hate it. It needs to go… like, yesterday. Seriously, who puts florescent lights in their home?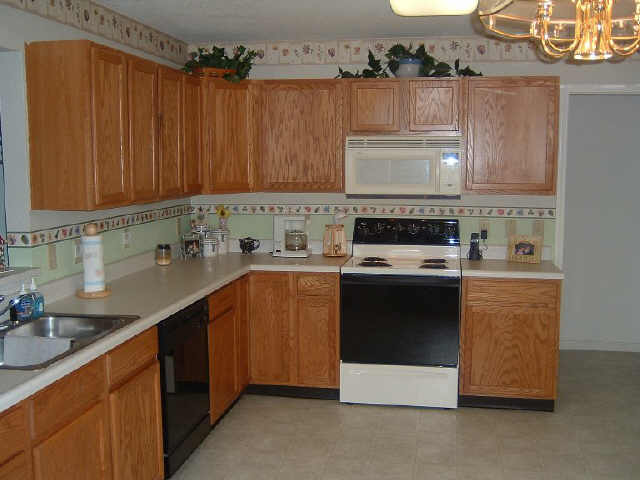 The kitchen, part two. That luminescent chandy wasn't there when we bought the house, nor were the hanging plants. However, the hooks for the plants are still there…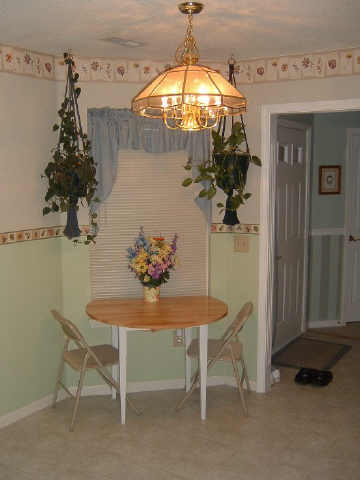 The great room, part one. Who puts a sofa and lamp in front of their backdoor? What if there was a fire?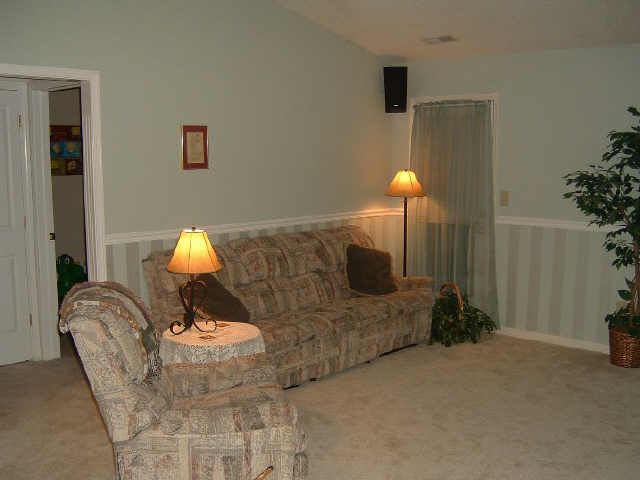 The great room, part two. The kitchen chandy's twin also wasn't here when we moved in.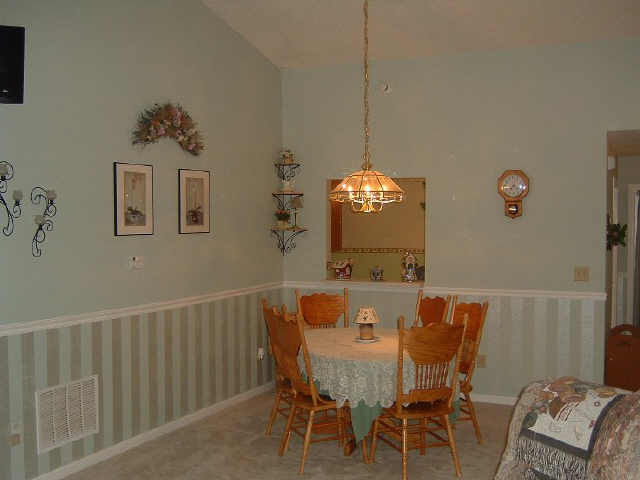 Now we're getting to the good stuff. Hold on to your seats, folks. I give you the hunter green and plum master bedroom. I think these people were a little border happy. I don't think I would slap on a border like that in a room with vaulted ceilings. Just sayin'.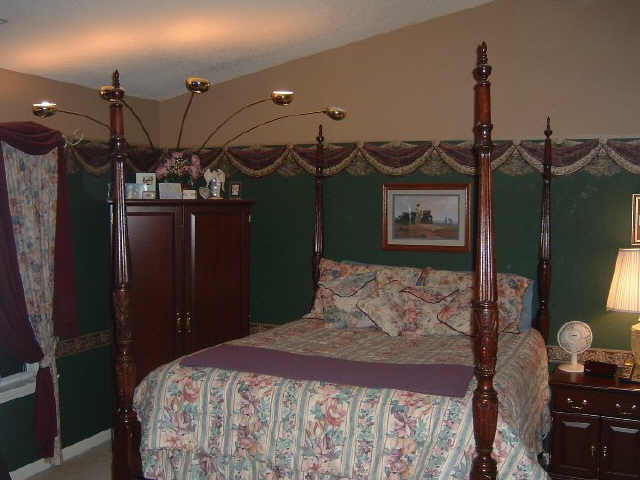 The master bathroom. Hmm, weird, another border.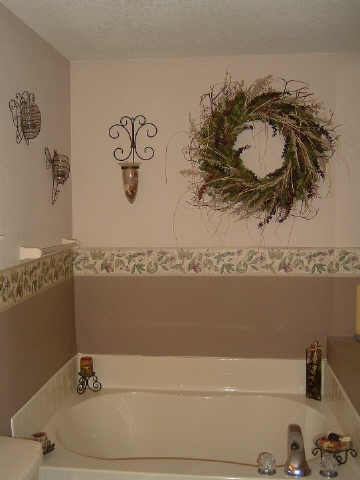 I will say that I'm jealous that the first and second homeowners enjoyed non-textured walls because now all the walls are orange peel textured. More on that later…

I guess I'll finish my story about the owner history. The second owners (who bought the house for $25,000 more than what we paid) went into foreclosure in late 2008. The third owners never lived in the house. They bought the house for $80,000 less than what the second buyers paid and flipped it.

So wasn't that fun? What was your favorite part of the home tour? Do you know the history of your home?