One thing I love about winter is that the mass consumption of hot chocolate is expected. And while I love me a warm mug of hot chocolate with marshmallows, I thought it'd be fun to share the easiest frozen hot chocolate recipe ever.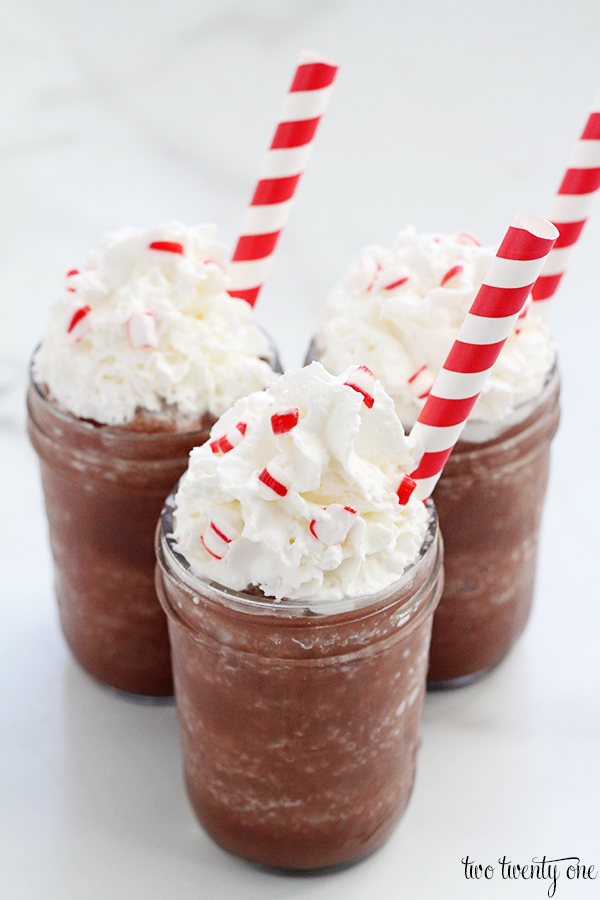 Did you know ready-to-consume hot chocolate exists? Because I didn't learn this intel until a couple weeks ago. That's right– hot chocolate in a container that doesn't require powder mixes and lots of stirring to get the powder to blend with the water or milk. Mind blown.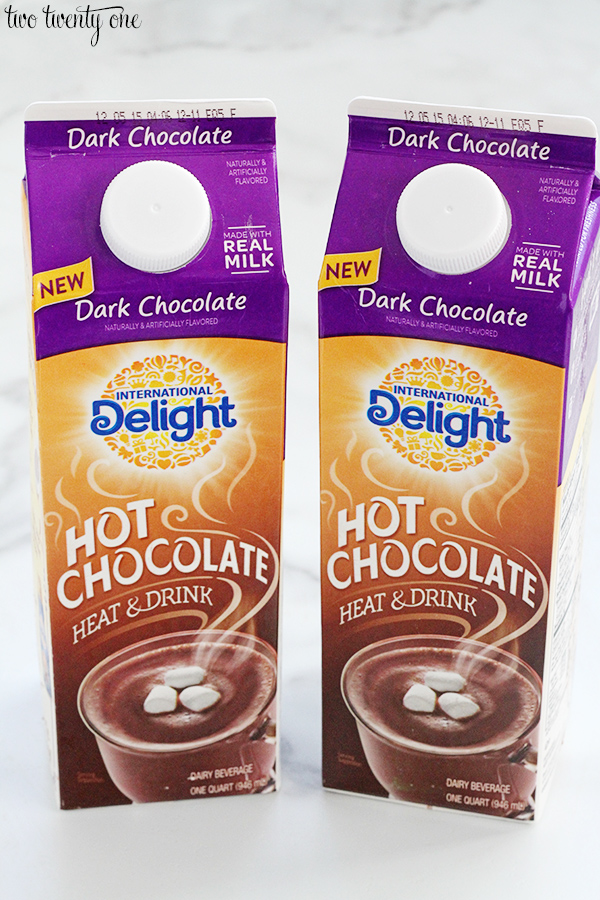 International Delight makes two different varieties of hot chocolate– milk chocolate and dark chocolate. And as you can see on the side of the container, all you have to do is pop it in the microwave for 45 seconds.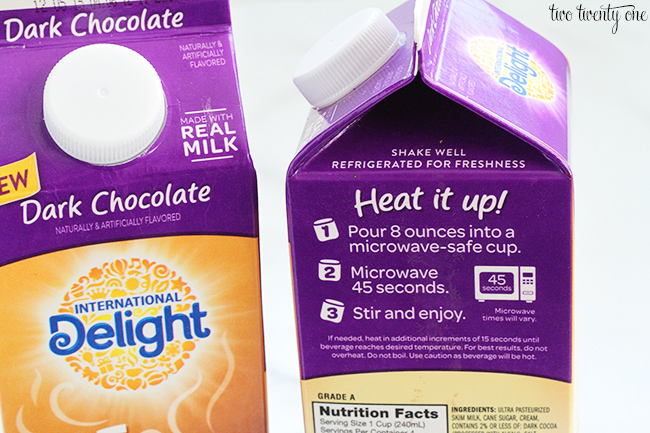 I've had the hot chocolate heated up, and it's great, but I decided to turn it into frozen hot chocolate because I'm fancy like that.
1 cup International Delight hot chocolate
2 cups ice
whipped cream (optional)
peppermint pieces (optional)
Put the hot chocolate and 2 cups of ice in a blender and blend together. Pour into chilled glasses. Top with whipped cream. Garnish with peppermint pieces.
You can also kick things up a notch by adding a couple drops of peppermint extract before blending.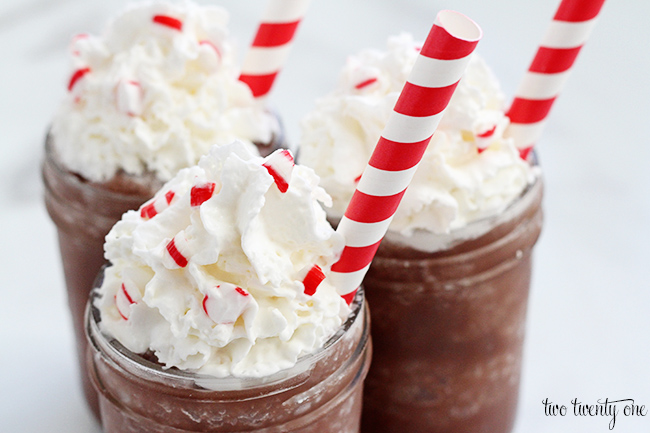 Seriously, how fun would it be to serve these at a party? Just get yourself some of those inexpensive paper straws, pop them in the glass (or mason jar) and voila, your guests think you totally have your holiday stuff together.
Now, I'm going to add that it's extremely difficult to photograph whipped cream from a can. You don't realize how quickly that stuff starts to dissolve until you're spraying it onto frozen hot chocolate, dropping some peppermint pieces on top, grabbing your camera, and attempting to take photos at different angles as fast as possible.
So if you plan on Instagramming these– you've been warned.

This is a sponsored conversation written by me on behalf of International Delight. The opinions and text are all mine.