On Saturday evening, we had our good friends over for a little cookout. Brad is the manly grill master so he was in charge of the meat. That left me with the side dishes and dessert. I tried out my mom's broccoli salad recipe. I also made a delicious strawberry pie. Seriously, it's so good I had some for breakfast the next day– hey, it's fruit. And we roasted marshmallows over our fire pit and made s'mores.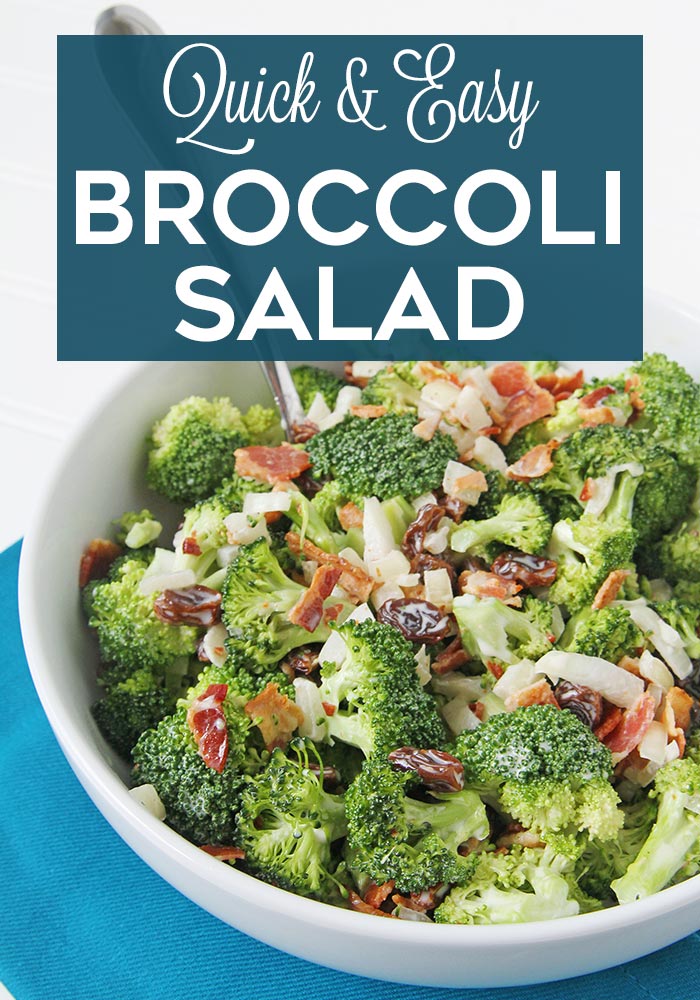 When I was younger, I didn't care for this broccoli salad. But I also didn't like these either, which I love now. Oh, childhood palates.
Now I'm an adult with a sincere appreciation for vegetables dishes, especially those that contain bacon.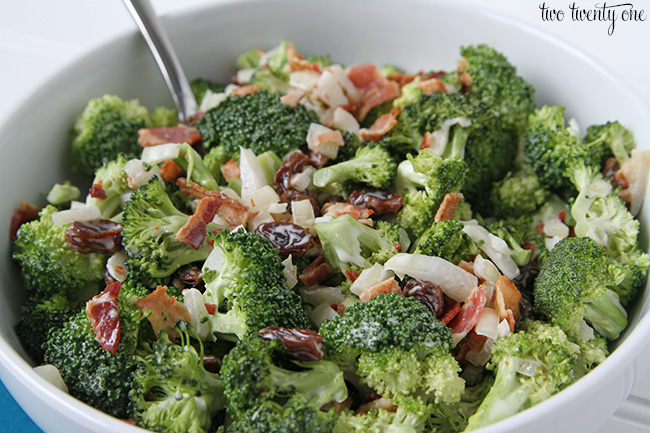 The key with this recipe is to make the dressing in a separate container and add the dressing a little at a time. I don't like my salads drenched in dressing so I add some dressing, stir it, and take a bite. If needed, I'll add more dressing. Because you can't really remove the dressing once it's in the salad.
I'll let you know that the dressing is on the sweeter side. But it works out well with the taste of the broccoli, bacon, onions, and raisins.
And speaking of the sweetness of the dressing, when making it, make sure you give the sugar time to dissolve. You don't want a gritty dressing.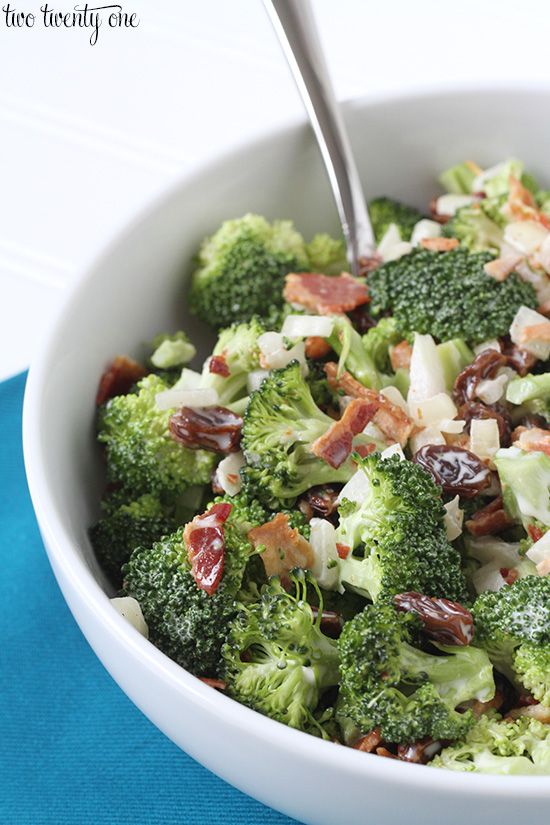 When making this broccoli salad, you can kind of do what you want with the main ingredients. If you LOVE bacon, you can use double the amount. If you hate onions, you don't have to use them, or you can substitute with water chestnuts so you get the crunch but not the onion flavor. If you prefer your vegetables swimming in dressing, use all the dressing or double the dressing recipe. This is the nice thing about cooking (although you only cook the bacon with this recipe) rather than baking, you don't have to be precise and can play around a bit.
Click the image of the recipe card to download and print it.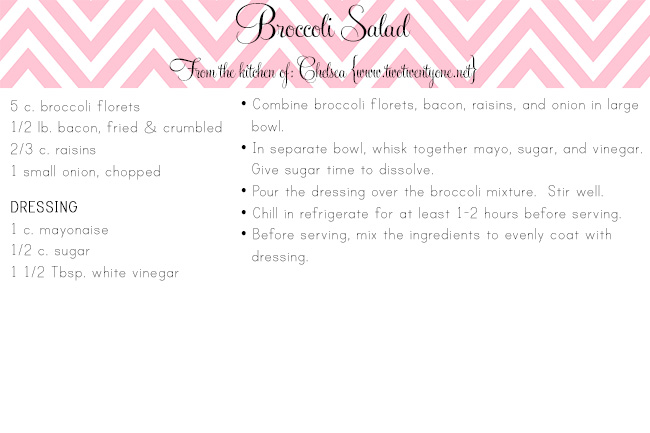 What foods did you dislike as a kid that you enjoy now?