More Kitchen Countertop Talk
Last week I asked for your guys' opinions on which laminate countertops we should go with in our kitchen. If you were a naughty reader and missed it, you can catch up here.
I put the options up for a vote, and marble won.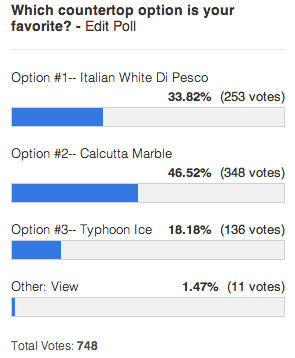 On Monday I took a trip to the countertop place to see some options in person.
And to pet the office puppy, Olive. We became instant besties. (I snuck this pic like a total creeper but I had to text it to Brad and brag about my bonding experience with Olive. She's totally judging me. Just look at her face.)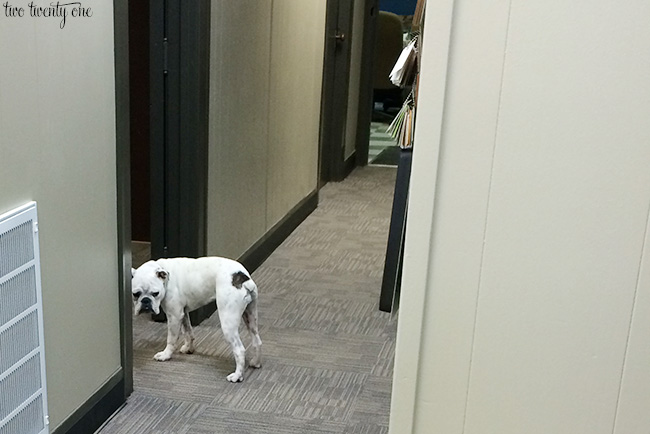 While I showed you the Wilsonart Calcutta Marble in the example photo last week, the Formica 180fx Calacatta Marble, which is very similar, must be quite popular because they had quite a few real countertops and remnants in the shop.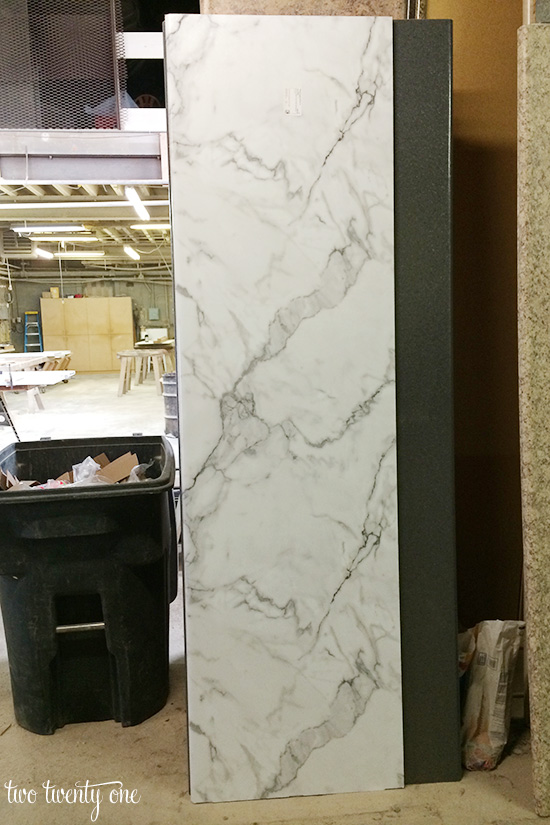 They were nice enough to give me a sheet of the Formica 180fx Calacutta Marble laminate to take home and see how it would look in our kitchen. This was beyond helpful because if you've seen laminate samples they're no bigger than 2 in. by 3 in.– not the best for visualizing.
So I brought the sheet home and put it in different spots of our kitchen to get an idea of how it will look.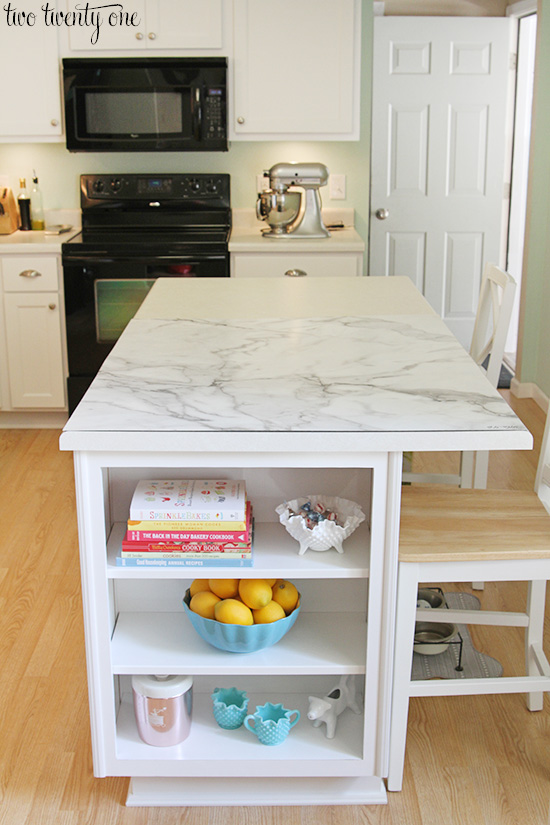 Let me reiterate, this is laminate, not real marble.
It's farble– faux marble. People on social media kept saying, "You don't want marble in your kitchen!" And I was all, "It's all good– it's laminate."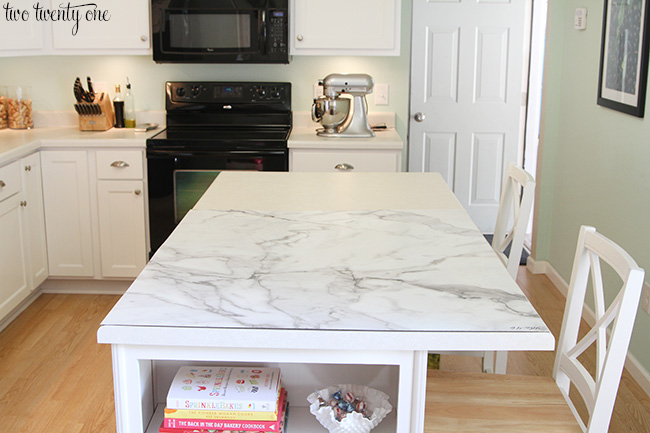 But doesn't it look like real marble? Tricky, tricky.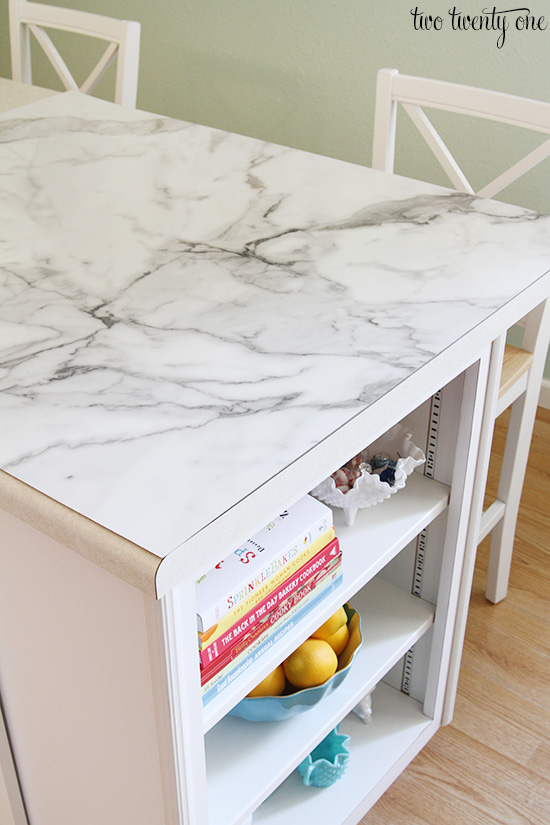 This photo gives you a good idea of how the marble will look with our black appliances and the white cabinets.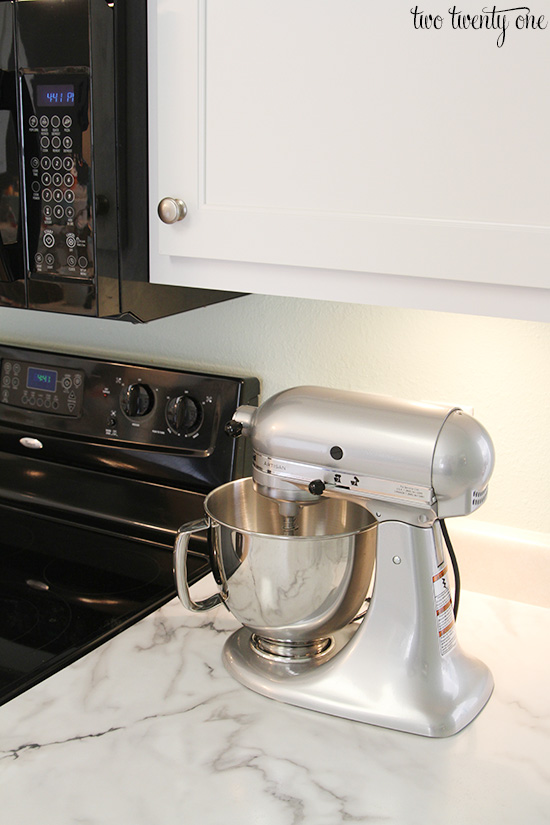 Now, remember, you have to visualize the countertops with no backsplash lip because we plan to eventually tile the backsplash from the countertops to the cabinets.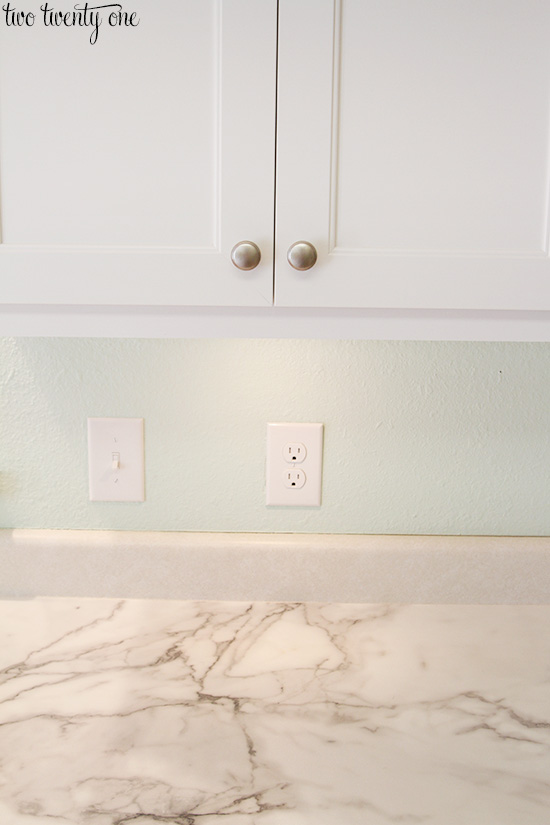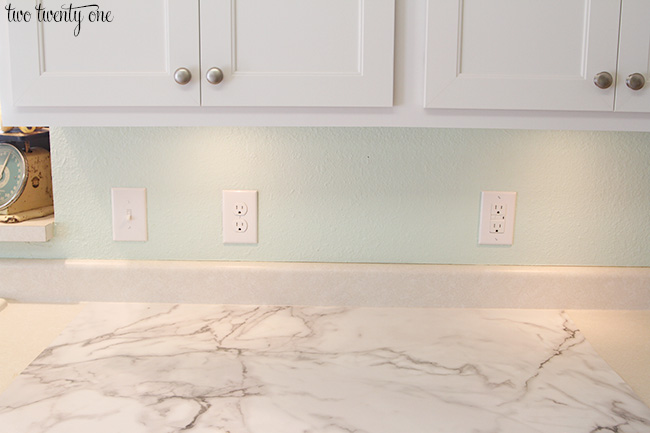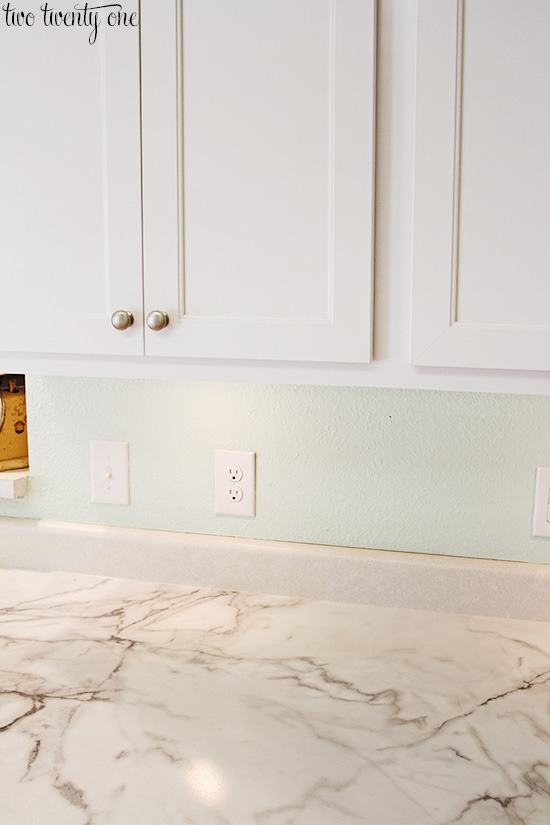 So, what do you think?
Making big, somewhat expensive decisions, like this, are debilitating to me. Brad is all, "Just go with the marble", and I'm all, "Maybe I'll ask if I can go back to the countertop place and see more options."
I figure if you guys weigh in and I go with marble and hate it I can blame you and say the peer pressure got the best of me.