Baby Clothes, Granny Panties, and Pizza
Was it the awesome post title that lured you in? Good. My virtual candy worked.
Today's post is a hodge podge of the highlights of my week. Super exciting stuff, you guys.
First, baby clothes.
I'm not gonna lie, shopping for baby boys is harder than shopping for girls. The selection just isn't there. Well, selection for decent-looking clothes. I want my kid to look somewhat stylish, not like a walking billboard for Disney Pixar or a spokesmodel for teddy bears and elephants.
I've been finding cute clothes (on sale, because I'm cheap) at Old Navy, Baby Gap, and JCPenney lately. And thankfully, Baby Gap is having an awesome sale right now– online and in-store. I must confess that I hit up both. Although I feel like the prices on some of the stuff is better in-store (40% off red tags + 10% off if you're a cardmember). But I did notice some things are on sale on the website that aren't on sale in the store and vice versa.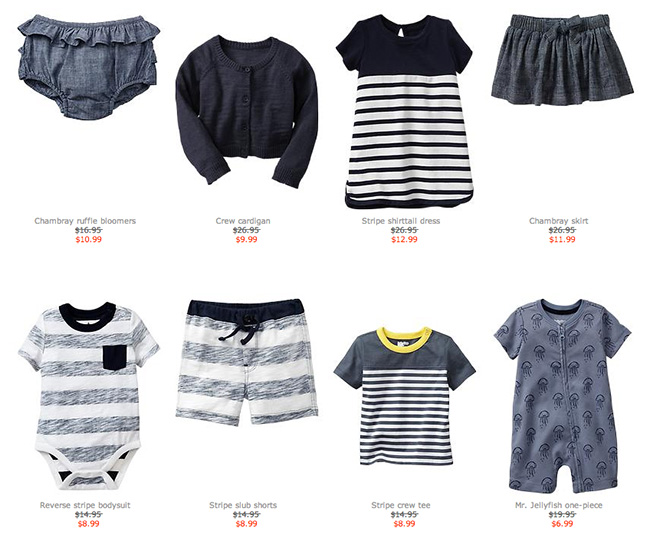 I purchased 16 items, in-store, for $94 the other day. That's an average of $5.86 per item, which is less than I paid for some things I got at a big consignment sale a couple months ago. I stocked up on stuff the nug can wear once he's born, in a few months, and next year– that includes shorts, pants, rompers, onesies, shirts, PJs, a sweater, and a hat. So if you're looking for cute clothes for your kiddo definitely hit up Baby Gap this weekend.
Like I said above, I found some cute clothes at JCPenney (mostly Carter's brand) last weekend during their 4th of July sale.
Well, this is what happened the other day when I received the items I purchased: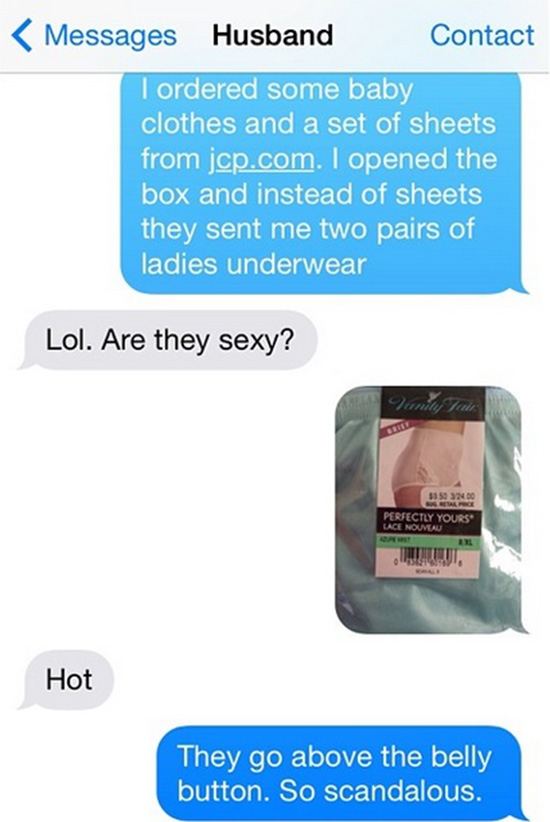 I posted this on Instagram and Facebook and people kept telling me that I may want to hang on to these gems for after I have the nugget. I understand where they're coming from (I've heard all about the granny panties and pads the size of Texas), but these bad boys are 100% nylon, and if I'm forced to wear such undergarments I'd prefer cotton.
I'm happy to report that I received my missing sheets yesterday– sans additional granny panties.
As for the two pairs of women's briefs I received and JCP is allowing me to keep, those are going into my bachelorette party gift stash. I always give lingerie and a pair of humungous granny panties as a bachelorette party gift.
Moving right along, the other night Brad and I tried pizza on the grill for the first time. I bought some pre-made pizza dough at Trader Joe's, which was very good by the way, and followed the directions that were on the package. We had some issues getting the doughy pizza onto the pizza stone because the directions said to preheat the stone on the grill. Then, I must not have oiled or floured the stone enough because the crust stuck to the stone. Someone on Instagram recommended cornmeal so we'll try that next time to help with the sticking issue. I'm open to suggestions, especially when it comes to transferring the pizza onto the stone. Or am I supposed to build the pizza on the preheated stone? Help a sister out.
I will say that the pizza was delicious despite it being kind of a train wreck.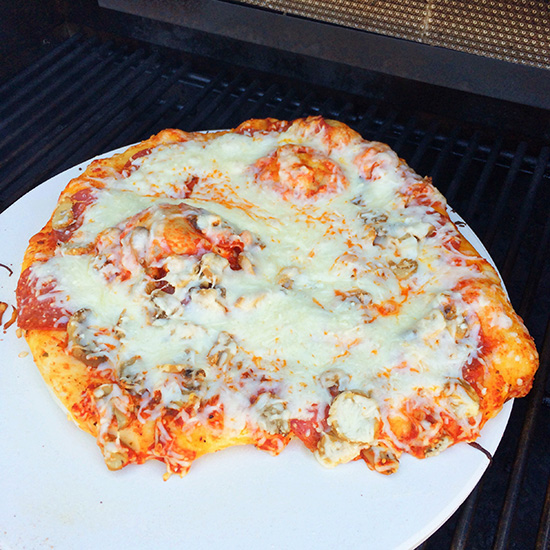 Well, that's about it for my exciting week. I hope you guys have a great weekend!