Second Anniversary Gift Ideas
Today I'm sharing some great second anniversary gift ideas.
Last year, for our first anniversary, the traditional gift was paper. Brad got me an Indiana print I had been swooning over, and I got him (and me) tickets to a Zac Brown Band concert.
This year we're moving on to cotton– the traditional second anniversary gift. Apparently, cotton was chosen because by the time a couple reaches their second anniversary, they are more comfortable with each other. Awww. So I thought I'd share some cotton themed, second anniversary gift ideas with you.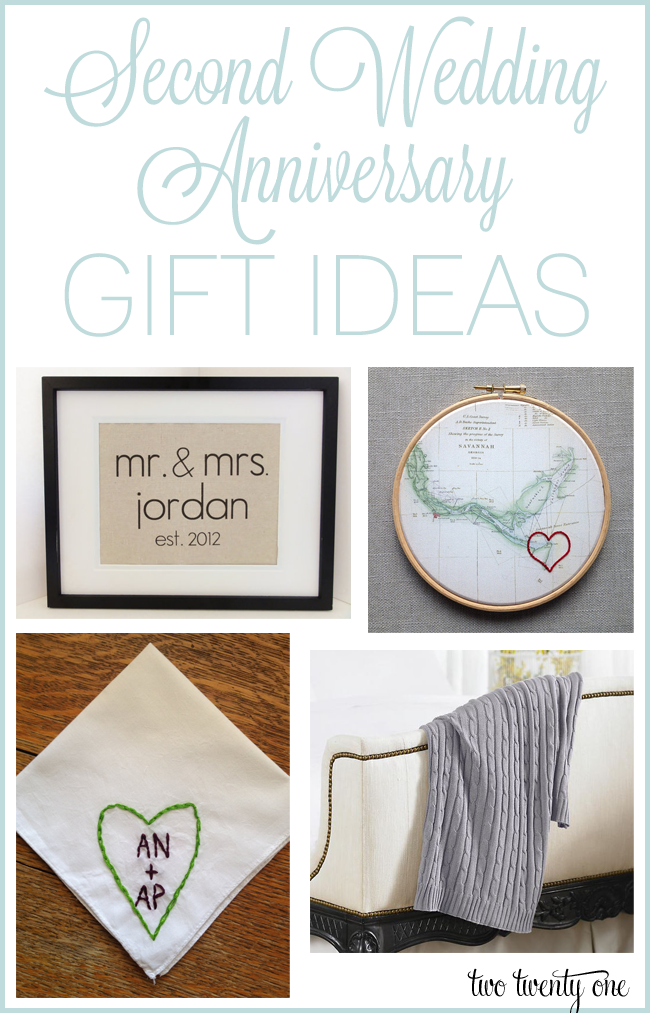 Embroidered Cotton Fabric
This is a fun idea. Take a map and stitch a heart around where you live, where you married, where you met, or whatever. You could also stitch a little house around where your first home is located.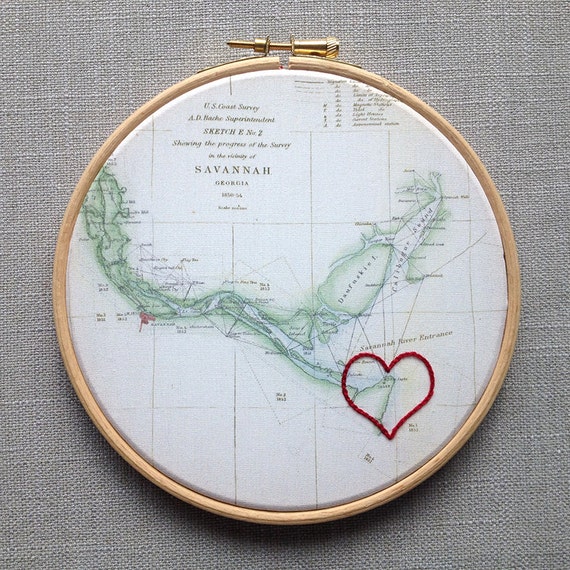 source
Cotton Print
Print something anniversary-ish onto cotton fabric and display it in a frame.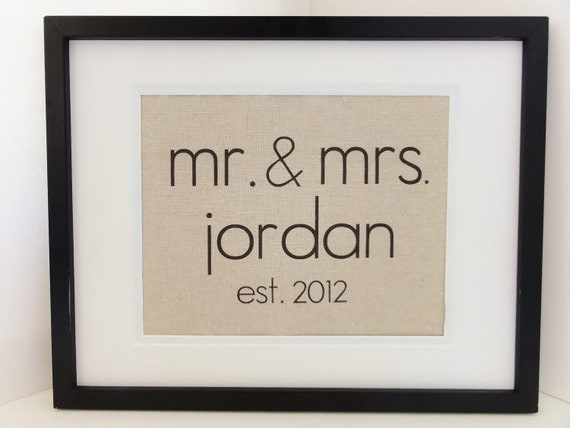 source
Canvas
Give your love muffin a wedding photo printed on canvas. Go an extra step and have your first dance song lyrics or vows printed on top of the canvas.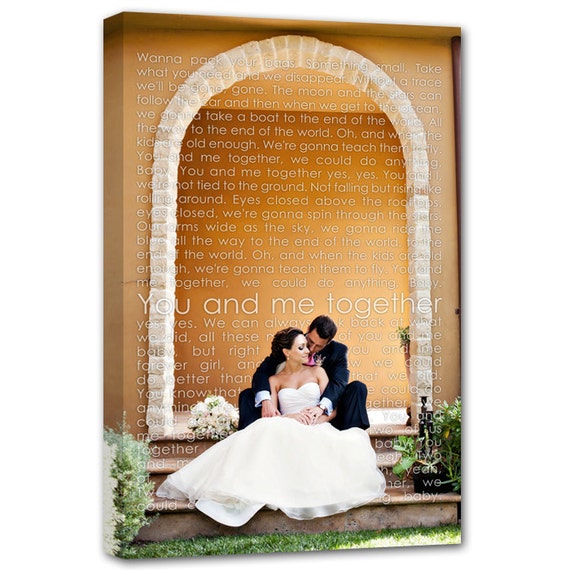 source
Handkerchief
Nothing says "I love you, happy anniversary" like a monogrammed handkerchief. Your beloved will no doubt think of you every time he or she cries or blows his or her nose.
source
Cozy Blanket
A cable knit throw (here's one for $59 + free shipping), a classic and timeless gift. Go the extra mile and have it monogrammed. So this is one of my favorite cotton gift ideas because if you treat a blanket right (i.e. you don't let your dog lay on it) it can last a lifetime. But if you're a knitter, crocheter, or quilter you could make your own blanket to present to your lover.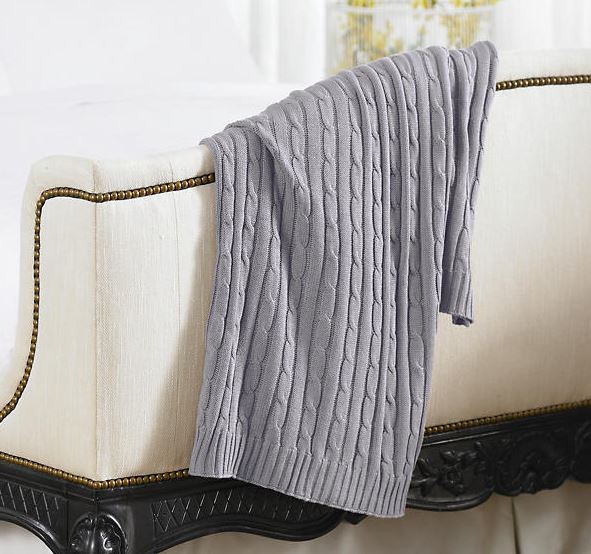 For the fun-loving couple, Mr. and Mrs. mustache and lips throw pillows.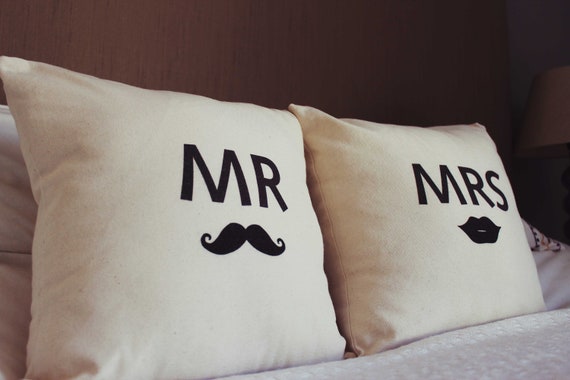 source
Personalized Pillows
Keeping with the pillow theme, why not a monogrammed throw pillow? Or you could get a pillow with your wedding date or last name or first names or initials printed or stitched on it.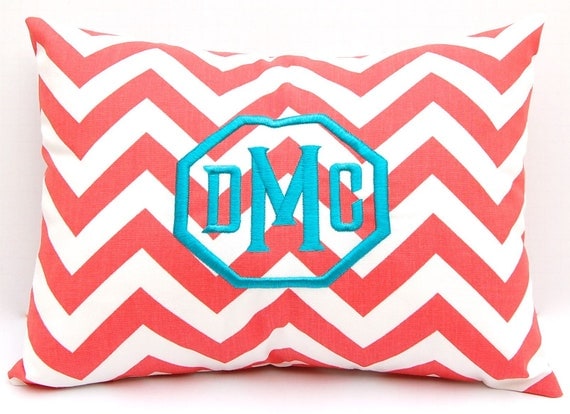 source
Robes
Brad and I aren't robe people. The only robes we own are from the Alaskan cruise we took with Brad's family in 2006. (They were a gift– we didn't steal them.)  But, if you and your love are robe people, you can't go wrong with Mr. and Mrs., His and Hers, or monogrammed robes.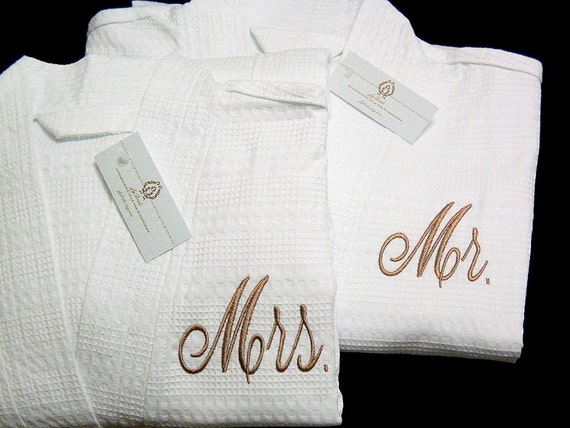 source
Cotton Clutch
This one is for the ladies: a cotton clutch. So just send this blog post to your husband and hint that you really like the last image.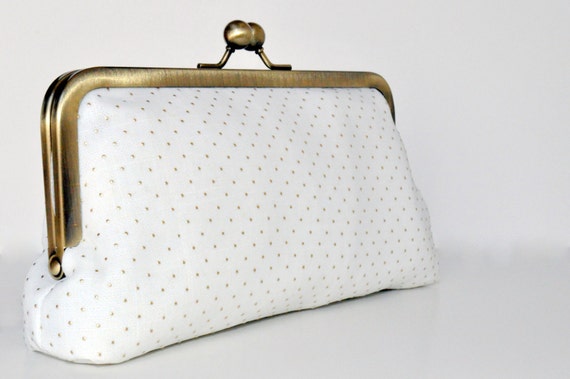 source
Misc. Ideas
Here are some other ideas I cooked up:
bedding set • quilt • womens apron • sheets • bath towels • tea towels • tablecloth
Over-achiever? Check out these great third wedding anniversary gift ideas. There's no shame in planning next year's anniversary gift.
Other anniversary gift ideas:
1st wedding anniversary
3rd wedding anniversary
4th wedding anniversary
This post contains affiliate links.