If Only They Could Bloom Year Round
If you haven't caught on yet, I love peonies. I grew up surrounded by them. I mean, they are the state flower of Indiana.
As a kid, I remember feverishly shaking the ants off the blooms so I wouldn't bring them in our house. And if I happened to spot any survivors once I got inside I'd fill our kitchen sink with water and dunk the peonies in so the ants would float out and ultimately drown. I don't mess around when it comes to insects.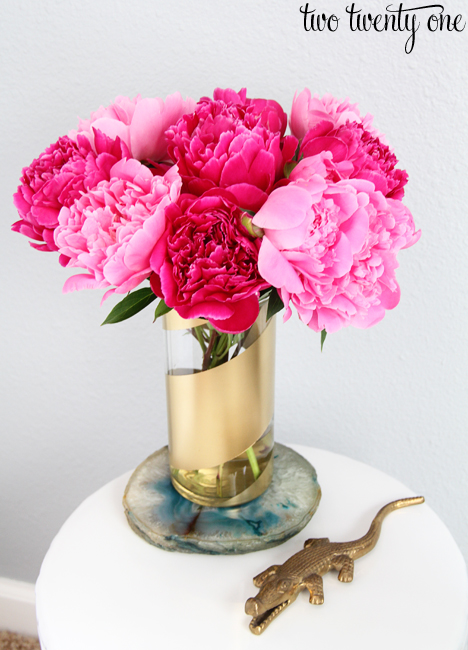 I joked with Brad the other night that whenever we move to a bigger house on a bigger property I'm going to have a peony garden. Rows and rows of them. It's going to be ah-mazing. And I'll post 5,000 photos of them on Instagram, assuming it's still around when we upgrade.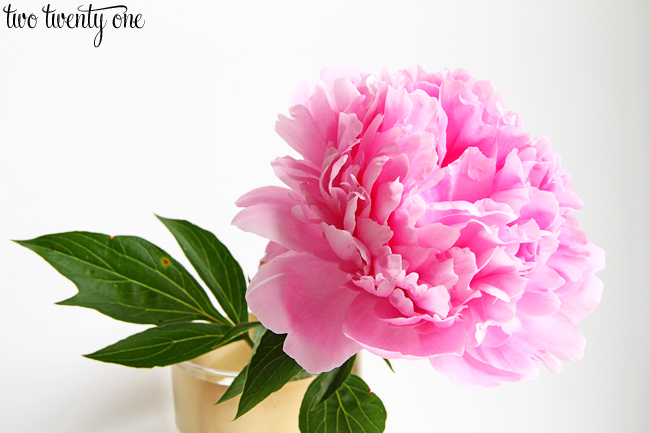 Yeah, I'm sad my peony season will be coming to a close within the next few days. But I think I took enough photos to last me until next year. Seriously, my neighbors probably think I'm crazy because I'm always outside taking photos.
What's your favorite flower?
Do you grow it in your yard?
Do you take 5,000 photos of the blooms once they open?