It's my favorite time of year– peony season! If you've been around for a while, and if you follow me on Instagram (@twotwentyone), you know my love for peonies. Heck, I even have a hashtag dedicated to my peony photos (#221peonies).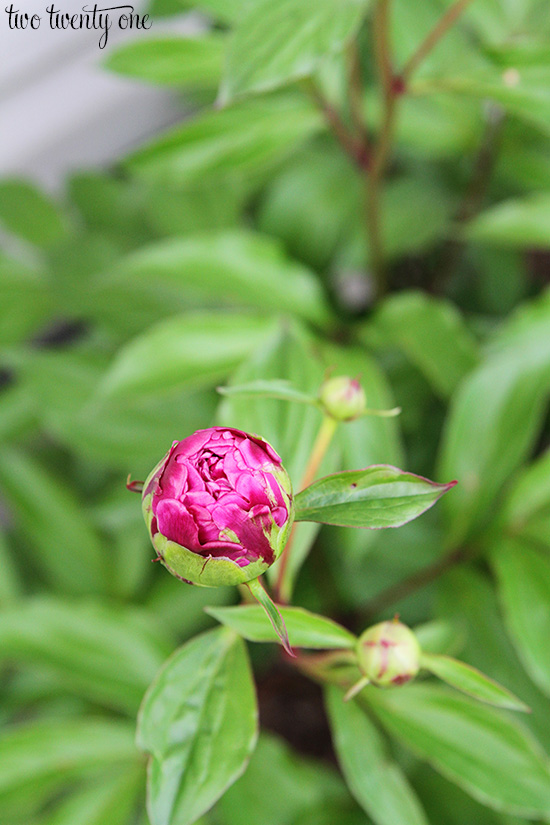 3 weeks ago the peony bushes looked like this: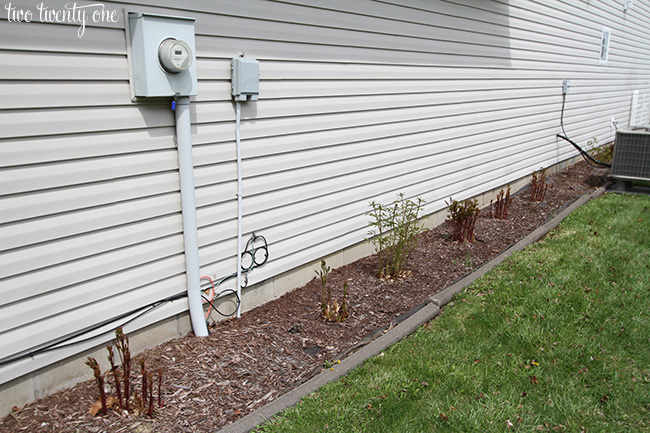 And yesterday, they looked like this: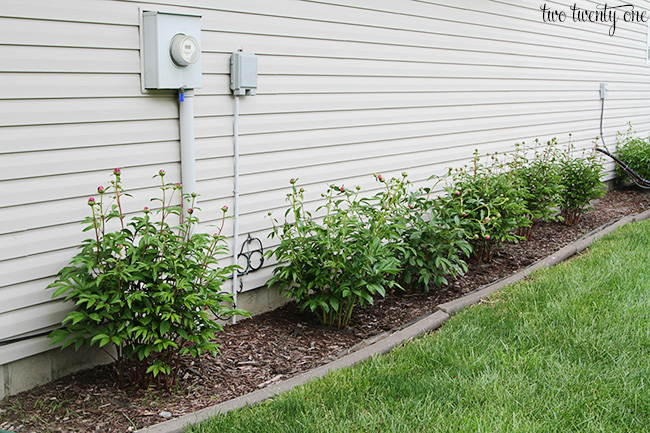 Crazy, right?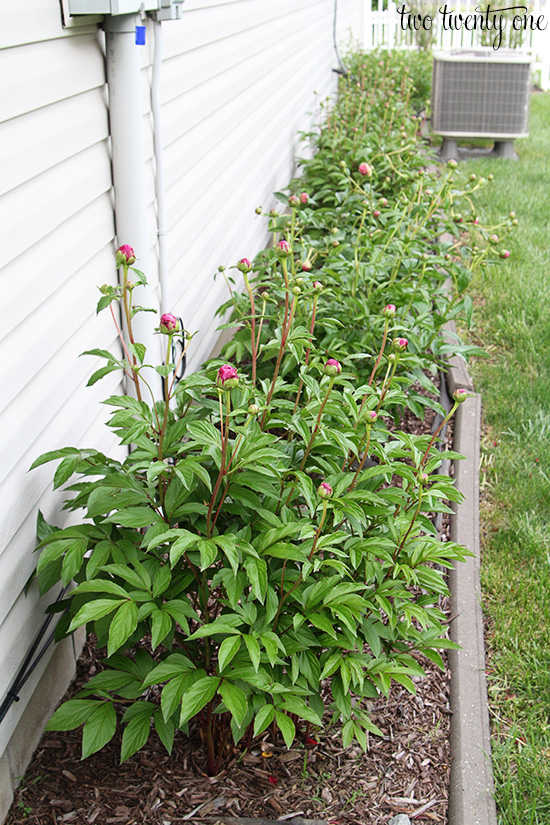 I've told friends that whenever we sell this house, I'm putting in the contract that the peonies are coming with me. No, I'm not kidding. The new owners would have to pry them from my dead, cold hands.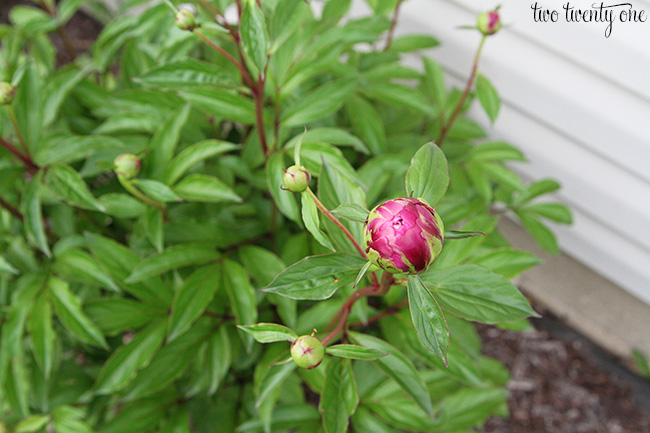 I'd love to have a peony garden at our next house; where I can grow all different types of peonies. And take 5,000 photos of them because I love photographing flowers.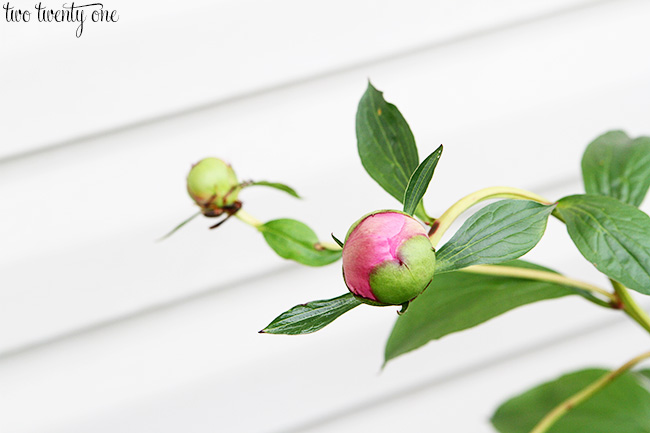 We plan on sprucing up our landscaping in the next couple weeks. I'm hoping to get it done before the peonies open, because right now the mulch and landscaping around the peonies looks very neglected.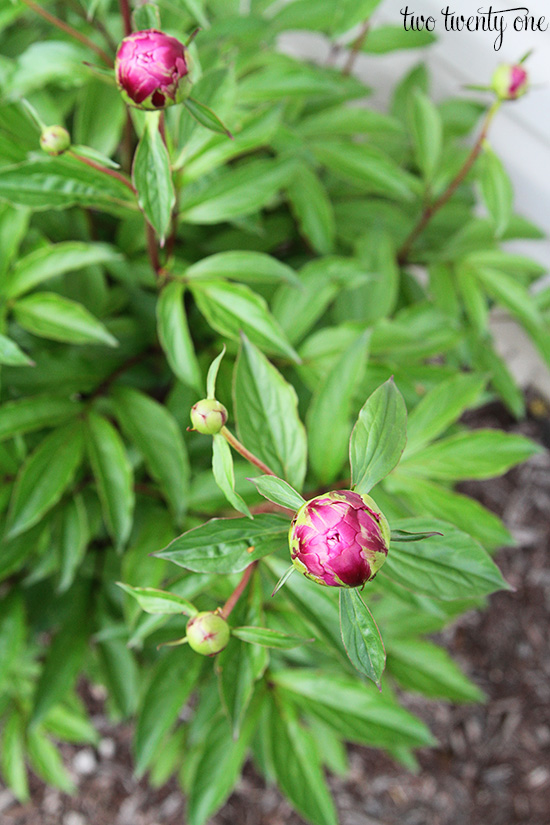 Don't worry, because I know you're riddled with fear, I'll post more photos once the blooms finally open. And thankfully, because of the different varieties, they open at varying times so I typically get to enjoy the blooms for 3 weeks.
If you'd like to learn more about growing peonies, see my post here.