Another Peony Update 2014
If you hate photos of peonies, or flowers in general, you should probably just exit out of your browser now. Or check out some of my other non-peony posts to entertain yourself. Or read about how to grow these beauties in your yard. Whatever you want to do.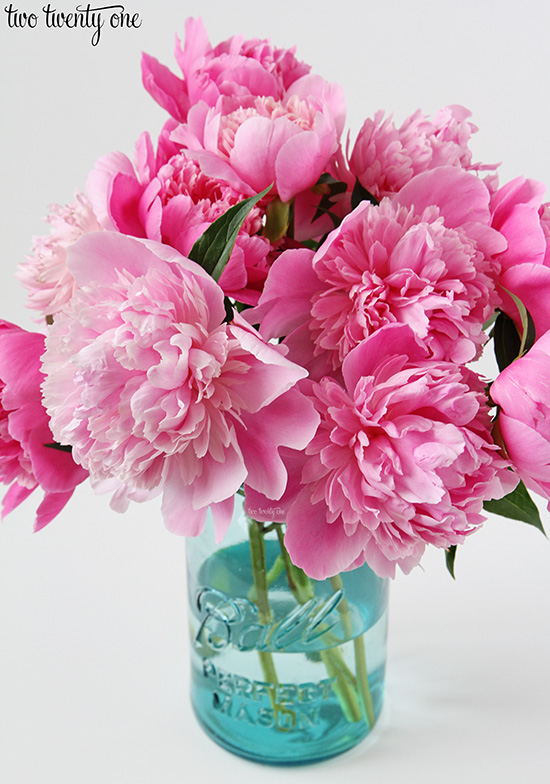 Well, the peonies have run their course for this year. They've been deadheaded. Now all that's left is green plants. No more gorgeous blooms the size of your face. No more fragrant bouquets littering our house. No more peonies photos filling up your Instagram.
Just kidding, I hoarded some photos away to post later.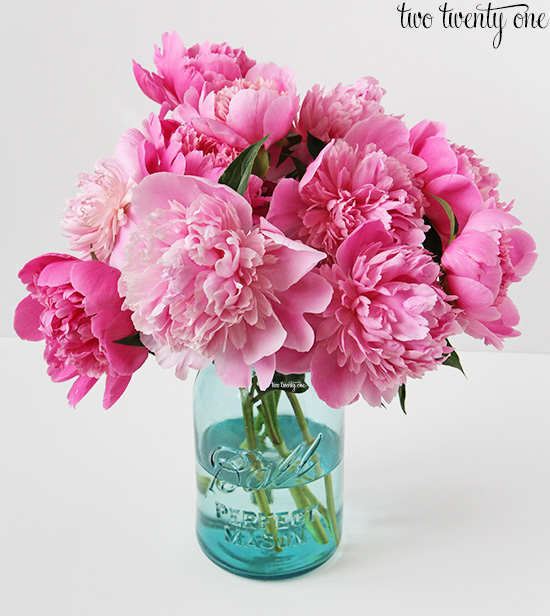 The light pink peony plant finally decided to bloom. It's always the last plant to bloom for some reason. I'm guessing it's due to the variety of peony.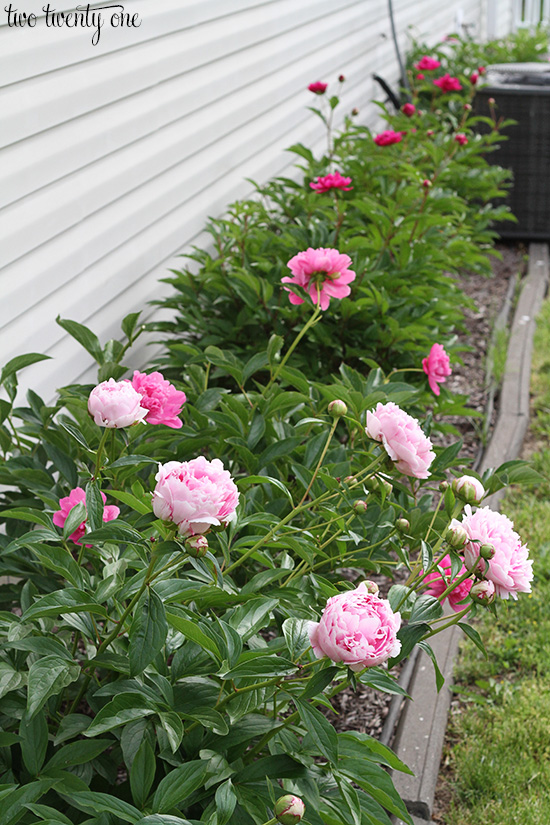 The blooms are gorgeous and huge. They aren't as fragrant as my other pink peonies, but their looks make up for that. I also like these blooms because they're tipped with a darker pink color in certain spots. It gives them an unexpected flare.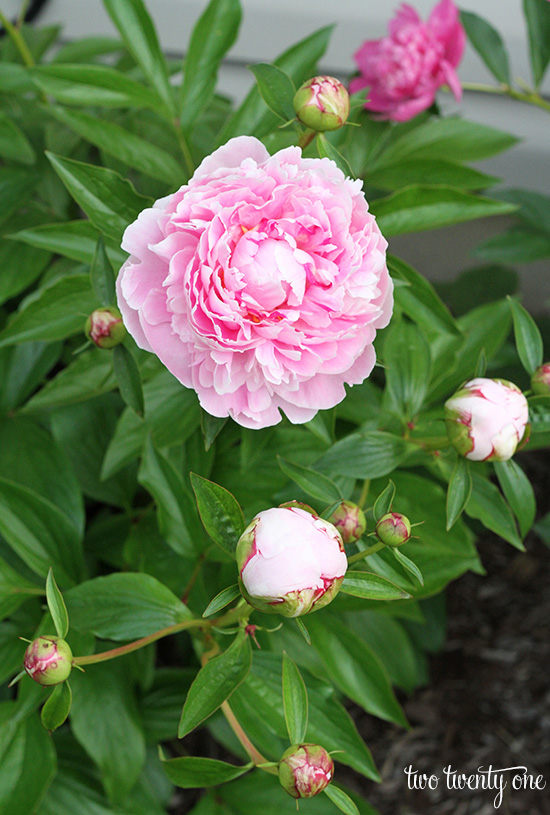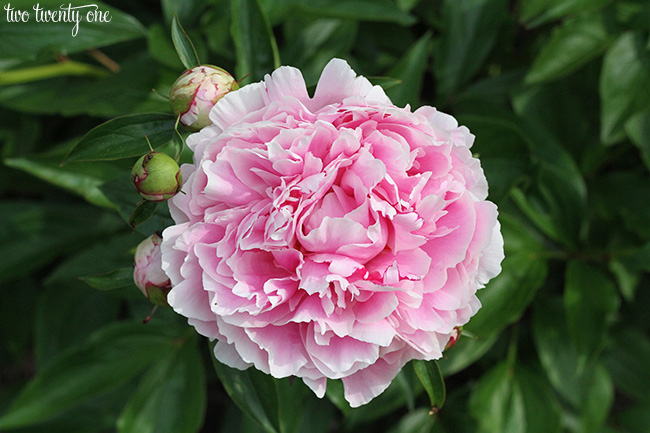 I took a couple photos of bouquets inside with my DSLR last year so I thought it'd be fun to do the same this year.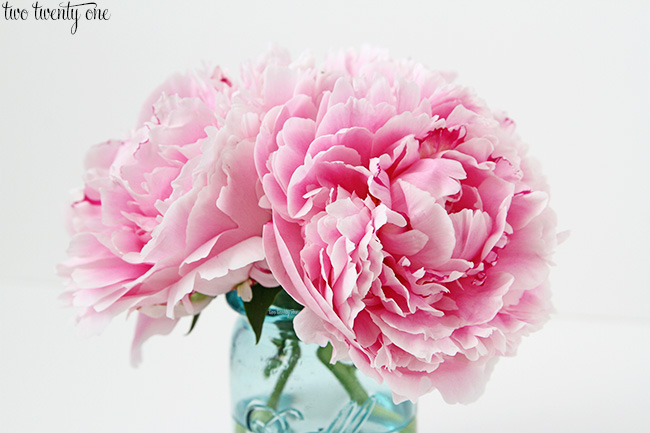 I'm convinced peonies look best in vintage blue mason jars. Good thing I'm a blue mason jar hoarder.
Now that I think about it I'm kind of mad I didn't use my giant blue mason jars as vases this year. Mason jar hoarder fail.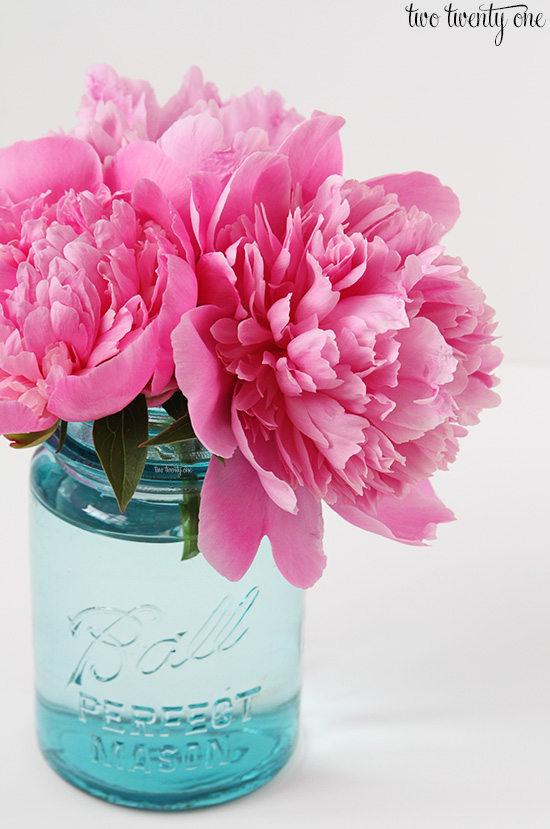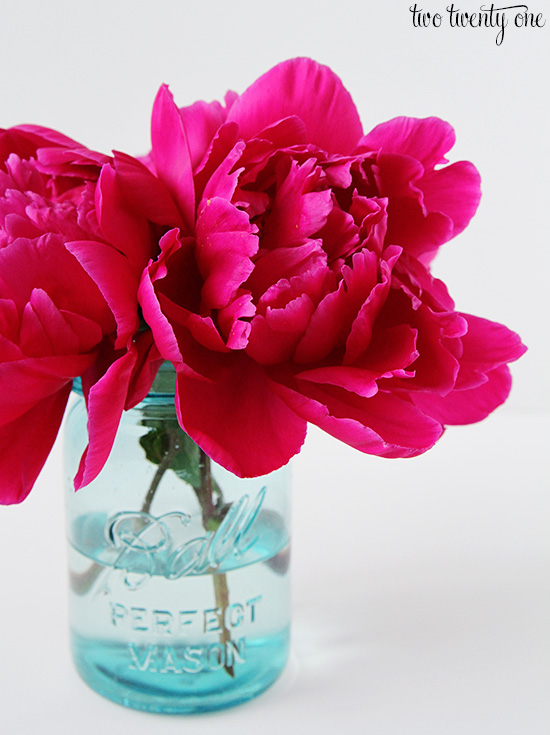 In other non-peony news, we had the 32 week 4D ultrasound (by 'we' I mean me– Brad just sat there and observed) of the nugget yesterday.
Our little guy is head down and weighing in at 4lbs 6oz– 59th percentile for size. We weren't able to get good photos of his face because he had his face pressed up against the uterine wall so he had a blurry, smushed piggy nose.
It's crazy to think the next time we'll see him is when he's born. Seriously, time has FLOWN by.
Looking for more peony related posts?
Tips and tricks for growing peonies