6 Ways to Make Fresh Cut Peonies Last Longer
Fresh cut peonies are a beautiful addition to any home, but they can be a bit tricky to care for. Have you ever brought home a bouquet of fresh cut peonies, only to have them wilt within a day or two? If so, you're not alone.
If you want to enjoy your fresh cut peonies for as long as possible, it's important to know how to care for them properly. With a few simple tips and tricks, you can keep your peonies looking beautiful and fresh for days or even weeks. In this article, we'll cover everything you need to know about caring for fresh cut peonies.
1. Cut Peonies at the Right Time
To make fresh peonies last longest, buy or harvest them while they're still in bud form.
To test if the peony is ready to be cut, gently squeeze the bud between your thumb and forefinger. If the peony feels like a large marshmallow, it's ready to be picked. If the bud it still firm, give it another day or two to mature and soften.
Keep this tip in mind when purchasing peonies from a store. Buying peonies that are fully open will not last as long as peonies purchased in bud form.
Pick backyard peonies in the morning, as they may have opened by later in the day.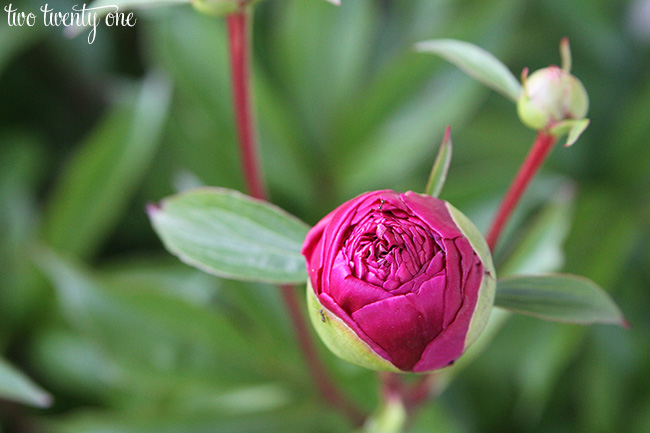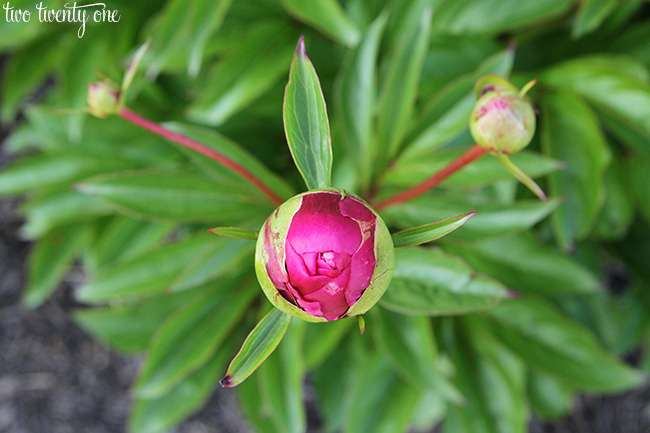 2. Cut Stems at an Angle
Whether cutting peonies from the garden or purchasing at a store, when it's time to put them in a vase, cut the stems at an angle with a sharp knife, garden shears, or scissors. This increases the surface area by which the flower can absorb water from the vase. Cutting at an angle also keeps the stem open versus cutting the stem flat, which can sit flush with the bottom of the vase.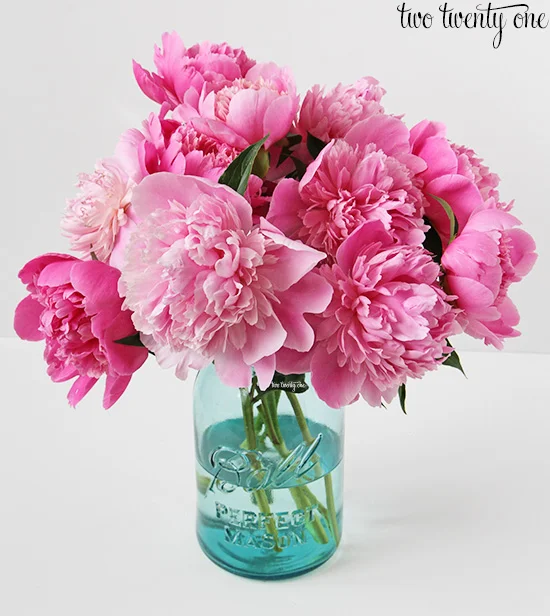 3. Keep Leaves Out of the Water
All flowers want clean water. The best way to keep the water clean is to make sure no leaves are in the water. Leaves break down in the water, making the water dirty. When processing peonies, remove all leaves that will fall below the waterline.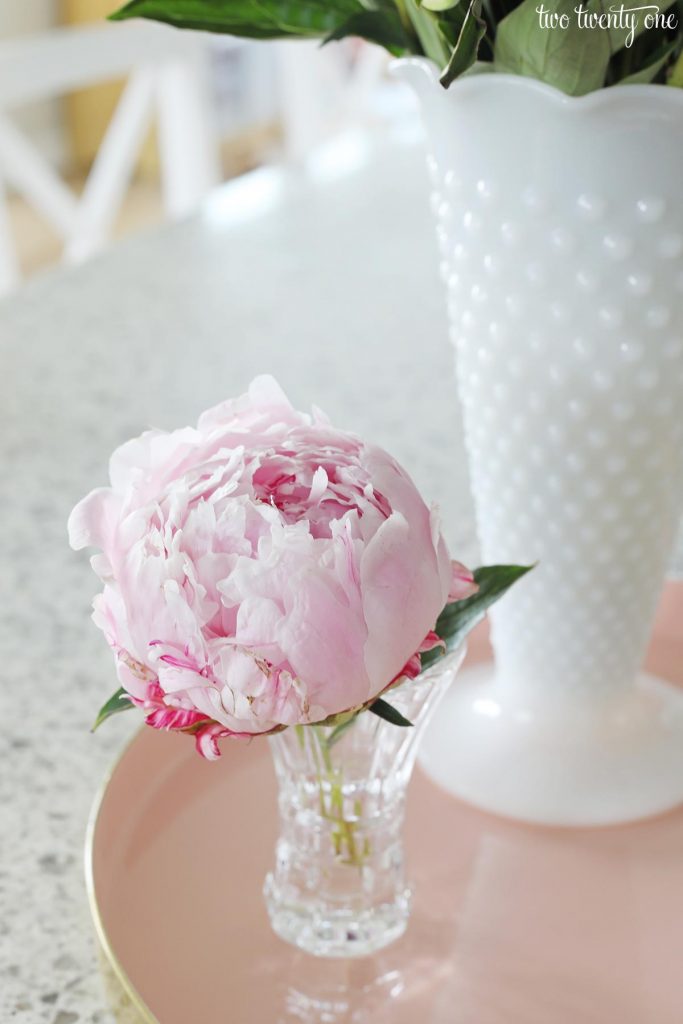 4. Keep Fresh Cut Peonies Cool
Peonies won't last as long if they're placed in a location that receives direct sunlight. To keep peonies cool, place them in a location that doesn't receive direct sunlight.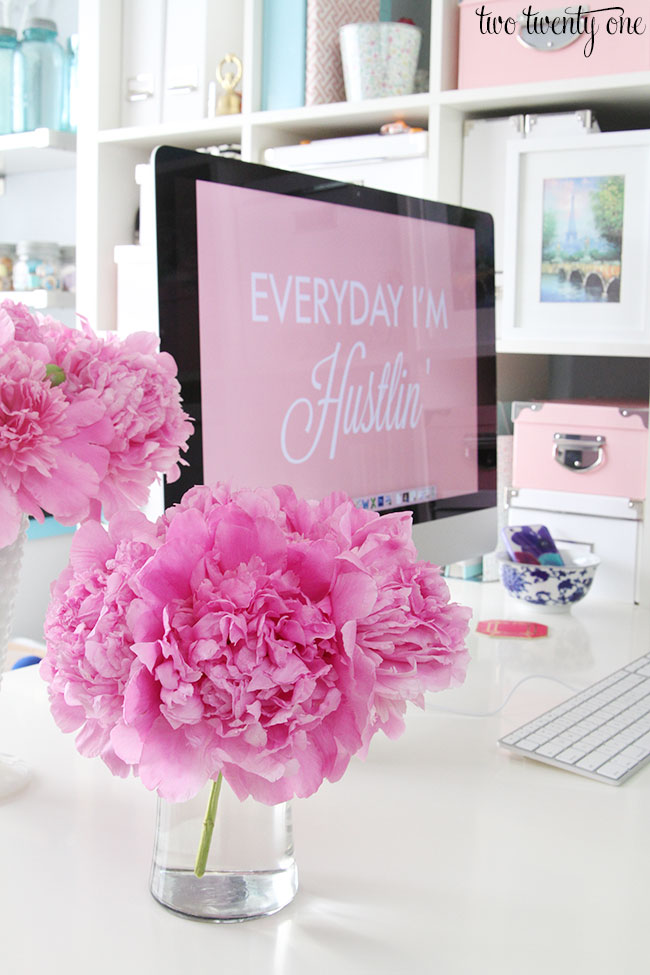 5. Trim Stems Regularly
Trim peony stems at an angle every other day to eliminate any blockages at the stem's base. This will allow the fresh cut peonies to effectively absorb water.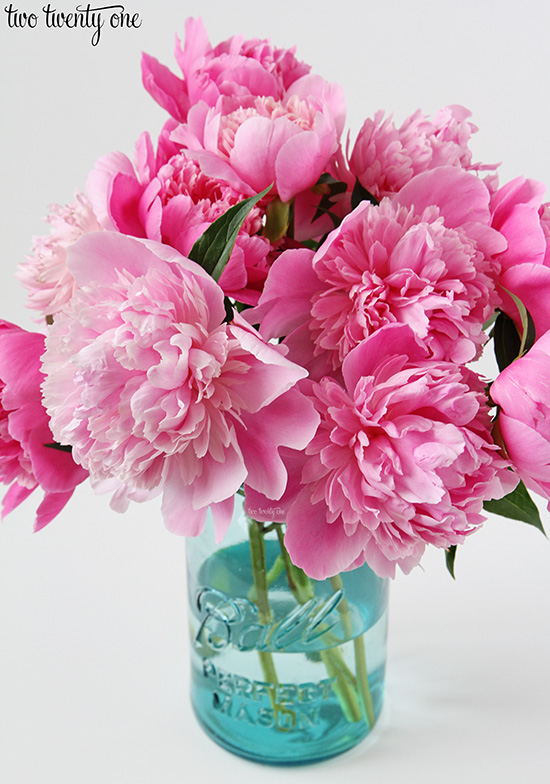 6. Change Water Regularly
Fresh water is key to peony longevity. Change the vase water every other day.